COVER STORY:
Blending Business and Philanthropy: Give2Asia Lends a Helping Hand


Last month, over 300 business leaders, philanthropists, luminaries, and consuls general from 11 countries gathered to celebrate the 10th anniversary of San Francisco-based Give2Asia, which has served both their philanthropic needs and local communities in Asia. The event's theme focused on the evolving practices of effective impact investment and social entrepreneurship. The afternoon keynote speaker and gala award recipient Gururaj 'Desh' Deshpande regaled the audience with successful stories of social entrepreneurship, write Nishita Bakshi and Matt Grager.
---
---
With the growing success of diaspora communities here in the United States, more Indians and Indian Americans are leveraging philanthropy to invest in the success of communities in India. What is interesting about the trend is the range of options and strategies available to give back – many of which were showcased at Give2Asia's 10th Anniversary celebration in San Francisco.

The celebration at the InterContinental Mark Hopkins Hotel, which consisted of afternoon and evening events, was a showcase of strategic philanthropy and Give2Asia's fascinating successes. Since its founding in 2001, Give2Asia has developed the largest philanthropic network in Asia, facilitating $201 million in gifts from 15,000 donors to support projects with 1,500 grantee partners in 23 countries. As a result, Give2Asia has become an important partner for corporate, foundation and individual donors wanting to support the charitable causes they care most about in Asia. These projects are mostly in the fields of education, health and disaster response. In 2012, Give2Asia directed more of its grant making — about one third — to India, more than any other recipient country.

---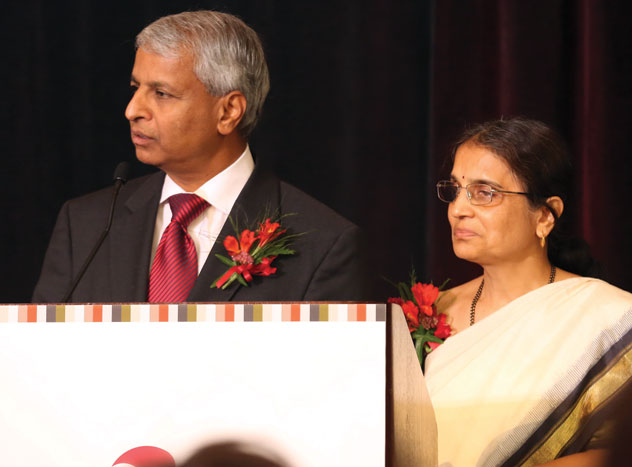 (Above): Gururaj 'Desh' and Jaishree Deshpande at Give2Asia's 10th. anniversary celebrations. [Photo: Thi Vu]

---
The Social Entrepreneurship Sandbox

Gururaj 'Desh' Deshpande grew up in Hubli-Dharwad, Karnataka and graduated from the India Institute of Technology before moving to the United States with his wife, Jaishree, also an IIT alumna. After founding Cascade Communications and Sycamore Networks, Desh briefly became the richest Indian in the world. Desh and Jaishree founded the Deshpande Foundation in 1996, which now supports the Deshpande's four centers of worldwide innovation, including the Deshpande Center for Technological Innovation at MIT and the Social Entrepreneurship Sandbox in Hubli-Dharwad.

In his lunch keynote address, Desh Deshpande discussed philanthropy as a facilitator for social innovation — an idea embodied by the Social Entrepreneurship Sandbox.

"The idea behind the center at MIT is essentially working on the formula of 'innovation + relevance = impact'," Deshpande said. "But in Social Innovation that equation gets turned around. For social innovation, it's really 'relevance + innovation = impact.' In social innovation the thing starts really with a deep understanding of the problem itself and then you pull in whatever new idea that you need to solve the problem."

The Sandbox in Hubli-Dharwad, Karnataka supports the LEAD program among several others, which involves 15,000 students working on over 1,000 projects, and tackles the country's toughest problems including water, food, electricity and education.

---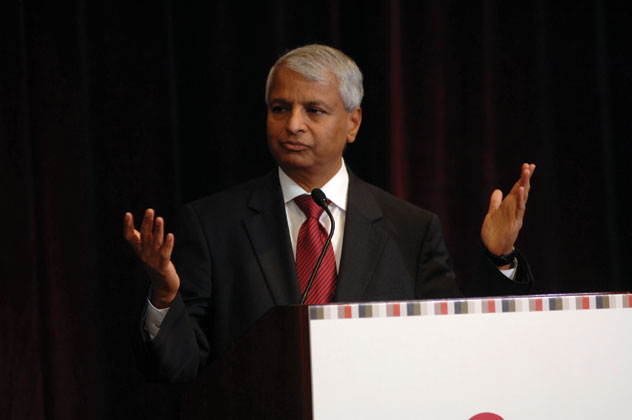 (Above): Gururaj 'Desh' Deshpande speaks to the gathering at Give2Asia's 10th. anniversary celebrations in San Francisco. [Photo: Thi Vu]

---
One of the biggest successes in the Sandbox has been Akshaya Patra, which provides low-cost, healthy meals to school children. Akshaya Patra began by proving that it could feed 185,000 students per day from a single kitchen. After that, the enterprise quickly scaled with help from a public-private partnership with the Indian government, which agreed to contribute eight cents for each meal. Now, with kitchens across the country, the enterprise is feeding 1.3 million children each day with a healthy, locally-sourced lunch of regional cuisine at the cost of 12 cents per meal.

The program is using traditional business practices as well as proven philanthropic ideas to improve its performance. The program was able to cut eight percent of its total cost per meal by reducing fuel waste through optimized delivery routes, developed in collaboration with the India Institute of Management in Bangalore. In addition, the kitchens utilize rainwater harvesting and turned in their diesel generators in favor of briquette boilers.

---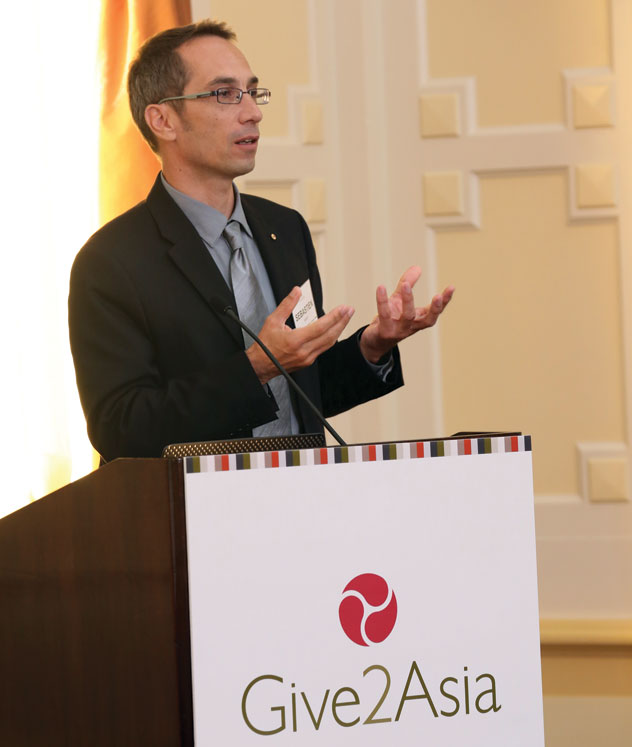 (Above): Sebastien Marot spoke on the future of Asian philanthropy. [Photo: Thi Vu]

---
"Fortunately, this particular organization is run by people who are highly educated. They have chosen a life of service, but they went to some of the best institutions in India," said Deshpande. "When you bring that capability to solve some of these simple problems, it's magic."

In another example of social innovation, a Sandbox entrepreneur visiting from UC Berkeley was able to improve both water access and sleep for the residents of Hubli-Dharwad using an idea formed with classmates in a civil engineering competition.

"The infrastructure isn't there, so you get the water maybe two or three hours a day at best. But the thing is, they won't tell you which two to three hours," said Deshpande. "You can't even go to bed at night because you have to get up and try the water."

The program, called Next Drop, notifies citizens of the water hours via mass text message. Locals can subscribe to the service for 10 rupees ($0.18) per month.

---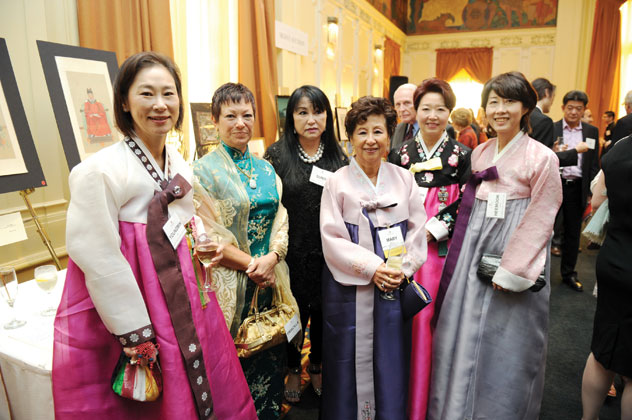 (Above): Guests included people of all Asian ethnicities at Give2Asia's 10th. anniversary celebrations. [Photo: Thi Vu]

---
The Future of Asian Philanthropy

Social enterprises are making a difference in major cities across Asia. Sebastien Marot, founder and director of Friends International, also spoke at the event. Friends International works to reintegrate street children into society through drug treatment, job training and employment at the organizations' social enterprises, which include restaurants, beauty salons and textile manufacturing. The organization began in Phnom Penh, Cambodia, but now operates throughout South East Asia.

Since its founding in 1994, Friends International has witnessed a steady rise in the number of street children in South East Asia as well as the amount of funding and organizations working to alleviate the problem. Despite the rise in funding and attention, the problem continues to be exacerbated, according to Marot.

"To me it means that the traditional charity models just don't work. And, we need to find new ways of addressing the issue. The way we try to do it is to take the best of the business world and the best of the NGO world, put them together to have the maximum impact."