TRIBUTE:
The Maverick Dream Merchant: Filmmaker Yash Chopra (1932-2012)


A career, spanning over 50 years. Only 22 films made. And such respect gained that his name would be heard and spoken about by generations of filmmakers. That's Yash Chopra, the man who made only four films in last 20 years and yet deserves to be called a legend, writes Joginder Tuteja, who walks us through his filmmaking genius, dividing the journey in four acts.

---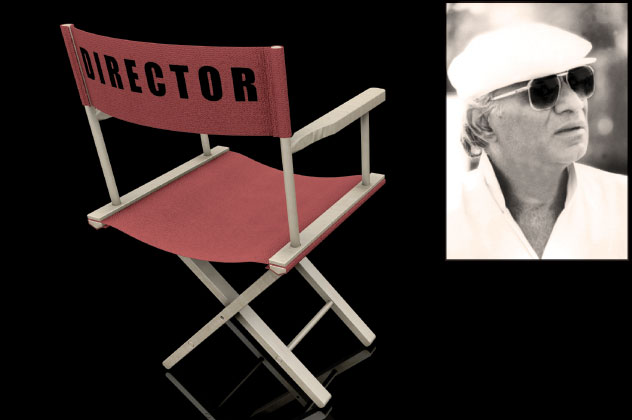 (Above): The sudden demise of Yash Chopra has left a void in Bollywood that will be hard to fill in the years to come. Chopra was a filmmaker way ahead of time who defined the path that others decided to follow much later.

---
The moment that happened 20 years back in the year 1993, was a defining one in its own way no less. It started Act IV of his directorial career, where Shah Rukh Khan held prominence. While Act III had a few classics and some more insignificant films from the filmmaker, Act II had Amitabh Bachchan holding center stage while Act I is what defined Yash Chopra the maverick filmmaker he turned out to be.

Act I: [1959 - 1973]

It was year 1959. A young man in his late 20s wanted to make a film of his own. Directed for his elder brother B.R. Chopra, the Rajendra Kumar-Meena Kumari starrer Dhool Ka Phool may not be finding as much prominence today but back then it was a socially relevant film. His attachment to Hindu-Muslim tales continued with Dharmputra but the biggest high came with Waqt, Bollywood's first ever multi-starrer, which could well have given Manmohan Desai the formula of lost-and-found. A massive success in the past as well as present, it announced the arrival of a masala filmmaker, if there was any such term back then.

Aadmi Aur Insaan, a relatively lesser known film featuring Dharmendra and Feroz Khan, came later but it is Rajesh Khanna's dramatic thriller Ittefaq which is loved till date. Set in one night at a single setting, the film is rightly hailed as a classic.

The film was released in Yash Chopra's tenth year as a filmmaker but there was no sign of a true blue romantic filmmaker yet. So much for the man who was going to be hailed as the King of Romance many decades later!

There was love though in Daag but it too was unconventional, with the man trapped between two women in his life. A scandalous subject no less, it made way for Dev Anand starrer Joshila, again a quintessential masala outing.

Act II [1975 - 1981]

By attempting various genres in his first innings as a filmmaker, it was time for Yash Chopra to up the ante. Stylized treatment was just finding its way in Bollywood and drama, though available aplenty in films all around him, had to be extraordinary if at all it had to come with a Yash Chopra stamp.

Enter Amitabh Bachchan, it was time to experiment in a big way for the duo. The drama had to be an integral part though the storylines kept changing and getting more and more ambitious. Deewar was a drama between two brothers with a revenge angle at the forefront. The maa angle was born, to be replicated for decades to follow, and the film was a huge success. Yash Chopra and Amitabh Bachchan didn't play safe by continuing in the same mode. They made a musical drama about love found and lost and then found again in Kabhi Kabhie.

However audience wanted some dhishoom-dhishoom as well and for that the script had to be all the more powerful. Trishul, a multi-starrer, was a result of that and the partnership of the duo resulted in Yash Chopra's second act turning out to be most lucrative commercially as well. With Kaala Paththar, the team became all the more ambitious but surprisingly, the film didn't quite create a similar magic back then, though today it is a must-watch in the library of those collecting films coming from the house of these two legends. Silsila, a poetic drama, also failed to appeal to the masses back then, though it was much appreciated by some, and is hailed as a classic today.

---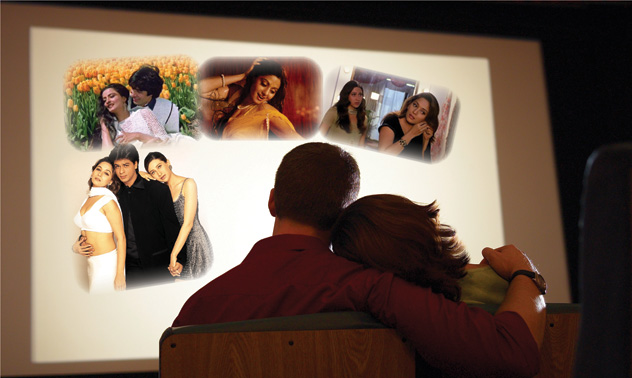 (Above): Filmmaker Yash Chopra has to his credit some memorable films of Bollywood - "Dil to Paagal Hai," "Silsila," and "Chandni."

---
Act III [1984 - 1992]

This was also the time when video started making its presence felt and there was widespread confusion amongst filmmakers around what to make next. Yash Chopra, 25 years after being in the business, wanted to go with the market trends while also keeping his sensibilities intact. Sadly, this was also the phase when just about nothing was working for the filmmaker. He made Mashaal, a well-intentioned film with some spine chilling sequences but it just couldn't find an audience. Faasle, his least known film with an even more unknown lead debutant in the form of Rohan Kapoor, went down in a big way as well. He moved on to a multi-starrer set up yet again with Vijay but despite some heavy drama in the narrative, it was neither critically nor commercially accepted.

Chopra went back to what he was best at, creating a romantic musical Chandni. The film, though being perceived to be thanda by cynics, went on to be a massive success, hence giving Yash Chopra a successful film 11 years after Trishul. His Lamhe, agreeably a film which was too ahead of its time, was not well received for the same reason. Moreover, a certain Ajay Devgn was responsible for it's downfall as well since his Phool Aur Kaante released on the same day. Today, the film is hailed as a classic but back then, it was a heartbreaking outing for all involved.

The final nail in the coffin was Parampara, which despite featuring Aamir Khan and Saif Ali Khan, was one of the least hyped films ever coming from the filmmaker. A failure, it also brought to end Act III of the filmmaker's journey which was made of a few successes, a few forgettable affairs and some films that were years ahead of time and went on to be find their audience years after their release.

Act IV [1993 - 2012]

It was the last act of Yash Chopra's journey that turned out to be the most fruitful of them all, hence turning out to be a fitting finale. His production company started spreading out in a big way, his son Aditya Chopra took charge and giving a modern day classic in the form of Dilwale Dulhaniya Le Jayenge, as a filmmaker who had just turned 60 years old, it was probably time to take it easy.

This was also the time when he met and nurtured Shah Rukh Khan. The film was Darr (1993) that changed the dynamics of the industry in general.

A massive success that started off as a Sunny Deol-starrer with Shah Rukh as the antagonist, ended up with tables being reversed as Shah Rukh hogged all the limelight as well as screen time. Audience were surprised that during times when so many filmmakers were struggling to tell a regular story in an entertaining manner, Yash Chopra, the maker of Kabhi Kabhie and Silsila, could get the mind of a psychopath to tell a violent love story so convincingly that you actually rooted for the tormentor than the tormented!

---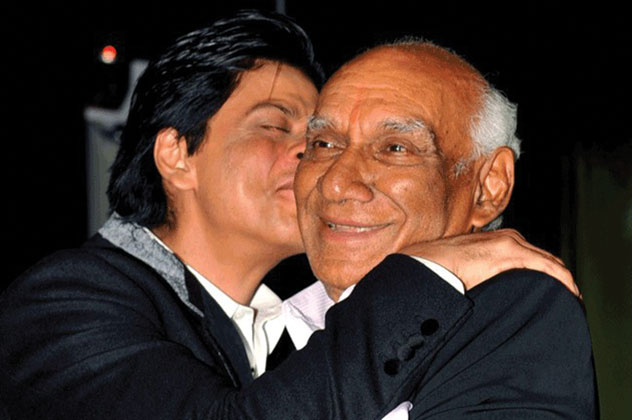 (Above): Shah Rukh Khan respecting Filmmaker Yash Chopra.

---
What followed was a true blue musical dramatic love story in the form of Dil to Paagal Hai that had Madhuri Dixit and Kareena Kapoor working with the director for the first time. Shah Rukh Khan was understood to be a constant fixture by then and the association turned out to be even more successful.

The trend continued with Veer Zaara and the film also marked the re-entry of Amitabh Bachchan in a Yash Chopra film 23 years after Silsila. The film went on to break many records and also marked a hat trick of super-successes that Yash Chopra and Shah Rukh Khan had given together.

While the gap between Dil to Pagal Hai and Veer Zara was seven years, Jab Tak Hai Jaan has now turned out to be one up with eight years gone by since Veer Zaara hit the screens. Needless to say it is coming with a huge expectation for multiple reasons -- Yash Chopra's last film as director (something that he had announced even before he left for the heavenly abode), Katrina Kaif turning out to be the woman-in-white for the filmmaker, a subject that is expected to be quite intriguing, a title which seems more ironic today than it ever had before and a film which is touted to be the biggest of the year!

It is time for curtains to come down as Act IV of Yashji reaches its culmination. Here's to a filmmaker who passed away this October, making every word of his last film's title, Jab Tak Hai Jaan, immortal.