Soon after assuming power, Modi's offshore visits, first to Japan, then to the U.S. played out his ability to create much enthusiasm and hype, all of which also invited an adequate share of criticism for having become more of a Modi-roadshow than a showcase for India.
This is one debut nobody could have ever predicted, for it is a case of a formerly labeled "maut ka saudagar" (merchant of death), an internationally declared outcast who is now being feted by the biggest and powerful nations that want to forget and move on from their past allegations of his actions and inactions in the 2002 Godhra riots and reverse their diplomatic boycott of him.
Today, as matters stand, Modi has achieved a 15th ranking among the world's most powerful people on the Forbes list, headed by Russian President Vladimir Putin.
And after a glorious return from the U.S., entry to which was denied to him, the U.S. President Barack Obama has acknowledged acceptance of Modi's invitation to be the Chief Guest in January 2015 at the Indian Republic Day parade in New Delhi.
Undoubtedly Modi's proficiency in communication and deriving the maximum PR by speaking from podiums that fetch a couple of hundred dollars for a concert in the developed world and also galvanizing the Non Resident Indians was a brilliant display of India Rising and its soft power.
Albeit Modi's rockstar performance in conducting meetings and rendering oratorical speeches, the shift in perceptions on India and especially the U.S. willing to play to the gallery is a lot to do with the new positive equations configured in the Indo-U.S. ties.
India's recent resolution of its issues related to food subsidies in the World Trade Organization (WTO) and its engagements with the world's foremost democratic power to grant visas concessions to millions of IT professionals and STEM (science, tech, engineering and math) students who work and study in the U.S. contribute in upping bilateral relations.
However, these came into India's kitty without it kowtowing to external demands and staying firm on its stand to support farmers while clearing the WTO imbroglio.
Prior to the U.S. visit, Modi had sought to bolster his Look East philosophy by winning Japanese hearts by soliciting Japanese finance and high-speed trains.
---
---
Similarly, the Chinese President Xi Jinping received a warm welcome in New Delhi even while its army indulged in border skirmishes that threatened to disrupt the dialog, and for this the Chinese party which is always so apprehensive of Modi and maintains a vigil on his version of the 'Art of War' – a 2500-year-old classic writing by Sun Tzu, Chinese philosopher and military strategist, gave its stamp of approval to Modi.
On the other hand, Modi has been dealing with another neighbor, Pakistan, with an iron hand and has declared "no resumption of dialog till ceasefire violations continue."
For the first time in history, an Indian government has openly aired its views on insurgency and rebuffed pressures from Kashmiri separatists.
Other visits of Modi — of Myanmar (where bilaterals occurred post East Asia and ASEAN summits), Fiji, Brisbane (for G20 summit), now in Nepal and later in Bhutan -- are all master strokes in diplomacy that would only bode well for India and any future initiatives.
The Australia extravaganza too proved to be a replay of Modi's antics and enthralling speeches in charming and exciting humongous crowds at Sydney's Allphones Arena and firming up the already multi-faceted relationship of cooperation and interaction.
While his visit to Germany has been confirmed for April 2015, there already are informal invites to the U.K., Canada and South Africa, and reports suggest that everywhere the Gujarati diaspora are eagerly planning on a reception that will outdo the ones at Madison Square Garden in the U.S. and Olympic Park in Sydney.
The outcome of India's gains from such displays of soft and hard power therefore would only constrict the bargaining chips of Russia, India's age-old strategic partner, a position enjoyed for decades, and force it to accord a much higher leverage to India.
In the near term comparables between Putin's December visit to India and Obama's visit to India in January 2015 will inevitably run their course in diplomatic zones.
The cascading impact of the sum total of these developments is most likely to be felt on other nations' (the Arab world and Europe) blue print with India.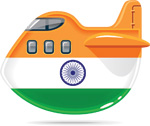 Therefore, Modi's forward movement in matters of foreign policy and hot pursuit of India's interests and relevance in global force are welcome signs for India for these may force other countries to re-evaluate their own strategic goals.
With an absolute majority and sans political pressures of coalition partners, the Bharatiya Janta Party can change the face of the country, revive the economy, create more employment and invest these gains to project an enhanced power internationally.
Right from the time of Modi's election victory, foreign portfolios reposed faith in the new PM for putting into motion requisite reforms though as of now it appears that investment and economic recovery are yet to materialize and that the government is likely to miss the fiscal target for 2014-15.
All told, the complete wherewithal that Modi has at his disposal and with improved atmospheric expectations from him have naturally shot up many scales.
In common parlance these expectations mean 'to upgrade India's clout in the strategic calculus as new geopolitical alliances are re-crafted.'
Hence, the only way for Modi is to be successful in this litmus test, which is to deliver on the excitement he is generating and reign as the deserving international man of hour.