(Above): Indian Home Minister Rajnath Singh lighting the lamp at the launch of the 'Tourist Visa on Arrival enabled by Electronic Travel Authorization (ETA)', in New Delhi, Nov. 27. Minister of State for Culture (Independent Charge), Tourism (Independent Charge) and Civil Aviation, Mahesh Sharma and Home Secretary Anil Goswami are also seen. (Manvender Vashisht | PTI)
---
India's Home Minister Rajnath Singh, along with Dr. Mahesh Sharma, Minister of State (Independent Charge), Tourism & Culture and Minister of State for Civil Aviation launched the Tourist Visa on Arrival (TVoA) enabled with Electronic Travel Authorization (ETA) Scheme in New Delhi, Dec. 1. 
The facility will be available at nine international airports in the country namely Delhi, Mumbai, Chennai, Kolkata, Hyderabad, Bengaluru, Thiruvananthapuram, Kochi and Goa.
The TVoA enabled with ETA Scheme will facilitate nationals of 43 countries including USA, Australia, Brazil, Cambodia, Cook Islands, Djibouti, Federated States of Micronesia, Fiji, Finland, Germany, Indonesia, Israel, Japan, Jordan, Kenya, Kingdom of Tongo, Laos, Luxembourg, Mauritius, Mexico, Myanmar, New Zealand, Niue, Norway, Oman, Palestine, Papua & New Guinea, Philippines, Republic of Kiribati, Republic of Korea (i.e. South Korea), Republic of Marshall Islands, Republic of Nauru, Republic of Palau, Russia, Samoa, Singapore, Solomon Islands, Thailand, Tuvalu, UAE, Ukraine, Vietnam and Vanuatu. 
Launching the facility, Singh said that India has a unique advantage in tourism sector owing to its geographical location. He also assured that the ministry would ensure a safe and secure environment for visiting foreign tourists. 
The implementation of TVoA enabled with ETA will send a clear and powerful message that India is serious in making travel to the country easy. 
The information and instructions for the TVoA enabled with ETA is available on the link: https://indianvisaonline.gov.in/visa/tvoa.html.
— Press Information Bureau
New Consul General for San Francisco Indian Consulate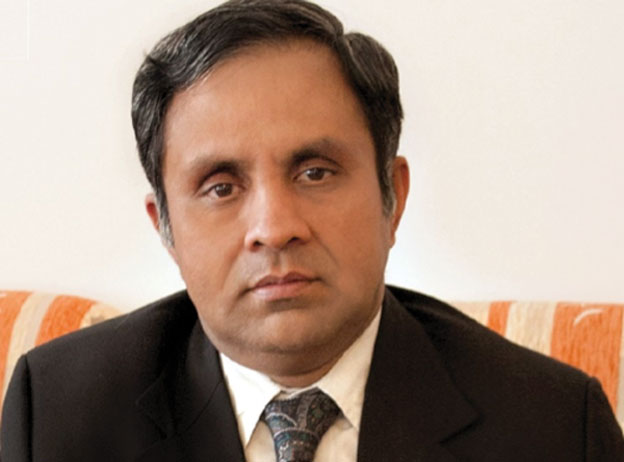 (Above): San Francisco's new Indian Consul General Venkatesan Ashok
Ambassador Venkatesan Ashok is an IIT Delhi graduate and has held diplomatic assignments in Hong Kong, Malaysia, China, Austria and Sri Lanka, apart from postings in the Ministry of External Affairs in different capacities.
He was Director of External Relations in the Department of Atomic Energy between 1995-1998 following which he was appointed as India's Alternate Governor and Alternate Permanent Representative in the International Atomic Energy Agency, Vienna.
He was the Division Chief of Central Europe in the Ministry of External Affairs prior to his assignment as Ambassador of India to the Republic of Zimbabwe between March 2008 and June 2011.
Ambassador Ashok served as Ambassador of India to the Czech Republic from August 2011 to September 2014. He took charge as Consul General of India in San Francisco with effect from Nov. 21.
Proficient in many languages, he speaks Chinese, English and several Indian languages.  He has authored a book, apart from several technical articles.