---
Siliconeer Special Sections 2008-2009

---
DIWALI: October 2008

Diwali or the festival of lights is the premier festival of Indians all over the world.

Last year Siliconeer marked the event with a series of specially commissioned articles marking the significance of the festival as well as looking at the various ways in which Indians celebrate the festival. This was of particular interest to all businesses who will get a unique opportunity to reach a readership at a time of great joy and festive mood.

This year, we are planning to do a special section with highlights of special products that are introduced by our advertisers on the occassion of diwali.

Please confirm your ads at the earliest to ensure space availability.

For our advertisers only,we would also encourage sending a short 250-300 word writeup and hi-res color pic of any product or service that has a special significance or is related to Diwali such as introduction of new jewelry, clothing, sweets, delicacies, services, etc. This will be included in the special section mentioned above, subject to editorial review.

Deadline for Diwali issue: Tuesday, September 23, 2008.


---
Two New Sections in Siliconeer — Great Eats | Successful Neighbor
---
Siliconeer is proud to be part of its dynamic, successful community of readers, and in keeping with our constantly evolving and innovative editorial style, we are planning to introduce two new sections starting November 2008.


---
GREAT EATS:
---
Indian cuisine is going places here in the U.S. Gone are the days of cookie-cutter Indian restaurants with the same, staple fare of what can only be described as "restaurant desi" cuisine — No self-respecting South Asian household would serve food like that.)

Now you can try a veggie burger or farsan at a Gujarati restaurant, or have Indian-style Chinese food at a fast food place, or an a idli sambar at an authentic South Indian eatery. Or how about egg-less cakes for the sweet-toothed vegetarian?

Siliconeer will check out the Silicon Valley desi food scene for you and present, in alliance with our advertisers, examples of great eats from folks who are bringing a richer, more diverse South Asian fare for epicures.


---
SUCCESSFUL NEIGHBOR:
---
South Asians are one of the most successful people in the U.S. Some make headlines, but many more escape the public recognition that they richly deserve. These are people we meet frequently, people who have achieved considerable success despite big hurdles. They can be a role model to others. We want to feature people like this — small business owners and entrepreneurs, for example — who are high-achievers.

We plan to offer brief profiles of people like that. Write to us about anyone you know who fits the description. Space limitations mean we can't guarantee your hero will be on Siliconeer, but we promise to look very carefully at every suggestion that comes—and you never know, your choice may be our choice, too.

Deadline for submissions/suggestions: 20th of every month.


---
The Siliconeer Twofer — It's good for you, it's good for us:
---
Do you own a business, or are you a professional who needs to put out the word to the community?

With every other Indian publication, when you advertise, you get a print ad.

With Siliconeer, you not only get a print ad in one of the most elegant, glossy color magazines for South Asians, you also reach more people. Siliconeer is whisked off the shelves each month, and is the only magazine that reaches out to non-Indian South Asians.


But wait, there's more. You get exposure on our Web site which has over 6,000 unique visitors every day — FREE.

It's a twofer that everybody will love — print and Web exposure for the price of just one print ad.

So keep us in mind when you make you advertising plans. If you need assistance or advice in planning, designing or targeting you advertisements, feel free to get in touch with us for a no-obligation initial discussion.

---

|TOP|

Advertising
Seema Gupta
Tel: (408) 745-9663
Prem Dutt
Tel: (510) 894-9414

---
Advertising Deadline
23rd. of Previous Month
---
SILICONEER
P.O. BOX 669
FREMONT, CA 94537
Tel: (408) 745-9663
Fax: (408) 745-9664
e-mail: advertise@siliconeer.com

---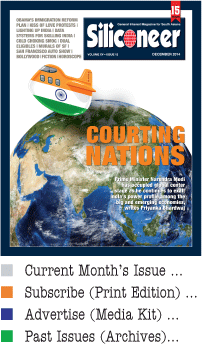 Click here to read the Current Issue in Magazine format
COVER STORY
Courting Nations:
Redrawing the Strategic Calculus
PM Modi has occupied global center stage as he continues to exalt India's power-profile among the big economies, writes Priyanka Bhardwaj.
IMMIGRATION
Obama's Plan for Reform:
What You Need to Know
President Obama announced his intent to shield millions of undocumented immigrants from deportation. Elena Shore presents some questions raised by the ethnic media.
SOCIETY
The Kiss of Love Protests:
Indian Youth Kiss for Freedom
For those hitting middle-age, intimacy in public areas is either not priority or not possible, writes Siddharth Srivastava.
OTHER STORIES
EDITORIAL: Courting Nations
INFRASTRUCTURE: Renewable Energy Push
OPINION: Designing Data Systems for Skilling India
GOVERNANCE: Tourist Visa on Arrival
ENVIRONMENT: India's Cold Choking Smog
HEALTH CARE: For Dual Eligibles Healthcare Starts with the Blue Envelop
YOUTH: Washington Leadership Program
AUTO REVIEW: 2015 VW Passat SE
TRAVEL: Mission District Murals of San Francisco
RECIPE: Kashmiri Dum Aloo
EXPO: San Francisco Auto Show
BOLLYWOOD: Guftugu
FICTION: The Clue
HOROSCOPE: December
---
NEW! The Siliconeer App

---
ENTERTAINMENT
IIFA Awards 2014: TAMPA
Siliconeer Exclusive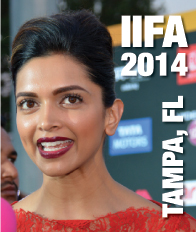 ---
ENTERTAINMENT
IIFA Awards 2013: MACAU
Siliconeer Exclusive
---
ENTERTAINMENT

IIFA Awards 2012: SINGAPORE
Siliconeer Exclusive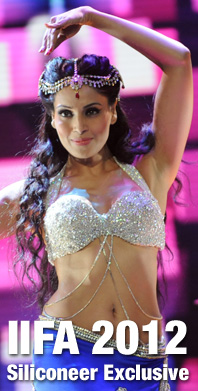 ---
ENTERTAINMENT

IIFA Awards 2011: TORONTO
Siliconeer Exclusive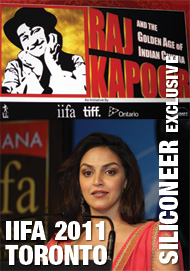 ---
ENTERTAINMENT

IIFA Awards 2010: SRI LANKA: JUNE 2010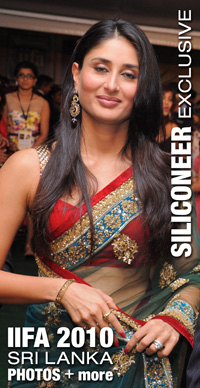 ---
ENTERTAINMENT

IIFA Awards 2009
A Siliconeer Exclusive Photo Essay

---
ENTERTAINMENT

81st Annual Academy Awards
A Siliconeer Exclusive Photo Essay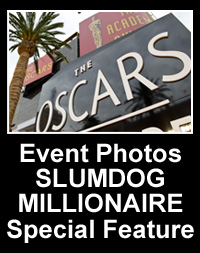 ---
ENTERTAINMENT

IIFA Awards 2008
A Siliconeer Exclusive Photo Essay