SUBCONTINENT
Meltdown Blues: Hard Times Hit India


The global economic meltdown has hit India with a stock market crash, banks on the brink, jobs cuts, loan defaults and even deaths, writes Priyanka Bhardwaj.
---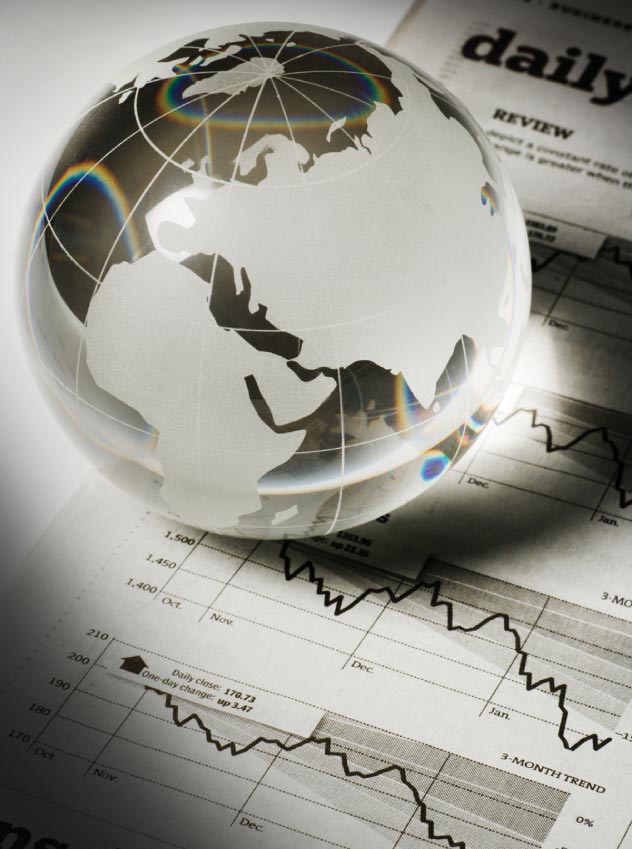 ---
Like other countries, India has been hit by the global meltdown, stock market crash and rumors of banks on the brink that have resulted in jobs cuts, loan defaults and even claimed human lives.

Unable to face the crisis in a levelheaded manner, yesterday's gainers of a booming Indian economy are getting savaged by the current economic downturn.

Reports are pouring in of a growing number of self-inflicted casualties amongst yesteryear's corporate poster boys and their families, unable to take the shame and humiliation of being reduced to paupers.

It's even hitting expatriated Indians in the U.S. Recently, a Los Angeles resident, product of the well-known Indian Institute of Technology, after being ruined financially, shot dead his wife, three children and mother-in-law before taking his own life.

Police recovered the body of 45-year old MBA Karthik Rajaram at the plush Porter Ranch home, whose $1.2 million in a London-based venture fund was wiped out due to the stock market collapse.

Similar harrowing stories are trickling in from the plush metropolitan neighborhoods in India. A Mumbai-based family of four committed mass suicide after they lost their wealth in the share market, their financial fortunes a hapless victim of the plummeting value of Indian blue chips.

In Ahmedabad, a woman committed suicide after her husband suffered similar losses. In Delhi, a property agent killed his wife and daughter under similar circumstances.

Everyday life has been impacted.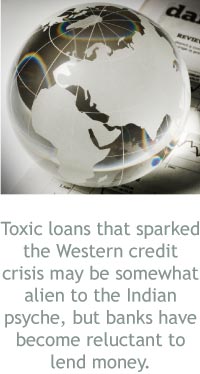 Akanksha, a housewife, reflects the general sentiment when she said: "Not only one reads and hears about men and women killing themselves under pressure, the soaring prices of food and daily amenities are affecting us badly."

The individual travails reflect a not too healthy broader picture.

Earlier in the week industry association Assocham warned that India Inc may be forced to cut its work force by a whopping 25 percent as companies struggle to sustain operations due to the global economic recession. Assocham said the layoffs would be in seven key industrial segments: steel, cement, IT-enabled services/BPO, financial and brokerage services, construction, real estate and aviation.

Recently, Indian Prime Minister Manmohan Singh set up a high-level panel to monitor the impact of the global financial crisis on domestic industry. Singh said that the downturn was expected to be more "severe and prolonged" than previously thought.

Indeed, the global economic meltdown has become the harbinger of bad news at India's information technology capital Bangalore and other metropolitan cities which until recently were basking in giddy growth.

Since the U.S. subprime crisis hit the economy and the housing bubble burst, exports to America, on which India's software sector relies heavily, have dipped drastically.

Uneasiness prevails among the 1.5 million employees of the thriving business process outsourcing centers due to the fear of impending job cuts with a slowdown in U.S. outsourcing.

Last month, Wipro Technologies, a top Indian IT giant, asked hundreds of its U.S. employees to go on "no-pay leave" after it lost two of the biggest customers, Lehman Brothers and Merrill Lynch.

IT sector analysts say firms should be prepared for "flat to negative growth for some of the top software players," as business dries up. It could also result in a loss of up to 50,000 jobs in the near future.

Others nations are feeling the pinch, and India is beginning to feel their pain as well.

Chinese exports to U.S. which are 22.5 percent of its total export basket have been hard hit, affecting dependent economies such as India which supplies cotton bales to Chinese manufacturing units.

This has only worsened the despair of the Indian cash crop farmers, aggravating the possibility of more farmer suicides which were already up for the past few years.

Meanwhile, retailers have reported a 40 percent drop in sales compared to last year even as the Hindu marriage and festival season, a time for heavy purchases, is underway.

Tourist operators have reported bulk cancellations by foreign groups, even as Indian airlines are saddled with mounting losses and dwindling passengers.

The sting of the creeping crisis was felt in full measure when TV channels showed moving pictures of scores of Jet Airways cabin crew, India's largest private airlines, protesting against termination of their services.

Though they were reinstated later due to political intervention, the harsh message brought home to viewers the sobering fact that the financial recession was for real and could affect anybody negatively.

The Indian realty sector has also been hit. Stung by end-users keen to stash their cash, major developers saddled with unsold properties are stretching limits to arrest declining 'buying sentiment.'

Many experts say developers will have to cut prices by 30-50 percent for off-take or face distress sales.

Sale of residential units that peaks during the festive season (November-February) to 30-50 percent of total units sold is expected to touch barely 10 percent this year.

Indeed, it has become difficult to arrest the downward spiral.

Toxic loans that sparked the Western credit crisis may be somewhat alien to the Indian psyche, but banks have become reluctant to lend money.

New projects and expansion plans have been put on hold even as current ones have been slowed down or temporarily stopped.

"Right now, I don't think banks are ready to lend to large infrastructure projects," a banking expert was quoted as saying.

India's central bank, the Reserve Bank of India, was recently forced to take action to spur lending and infuse liquidity.

The RBI action apart, the federal government has been desperately trying to play down any doomsday scenario.

"There will be ups and downs especially in the export trade," Finance Minister P. Chidambaram said recently. "One has to take both the good and the bad in one's stride as there will be both good and bad times."

With Indian general elections round the corner, political parties are looking for maximum mileage.
India's main opposition Bharatiya Janata Party has called the economy in "shambles due to the wrong policies of the government," and squarely blamed the incumbent Manmohan Singh-led coalition government for faulty decisions.

According to policy makers, the problems would end only after they are untangled in the West. Much hope rests on the incoming U.S. President Barack Obama.

The recession and its reverberations on emerging markets are not a surprise as the U.S. economy accounts for one fourth of the world GDP.

Economists across ideologies have suggested a multi-pronged approach, requiring targeted government interventions as opposed to adhering to pure capitalist ideology and allowing the market a free hand.

Observers say manufacturing and enterprise have to be supported vis-a-vis speculative ventures.

Government intervention in employment avenues and an increase in public spending may buffer India from further shocks. Indeed, for all the talk of downturn, no one is actually expecting India's economy to shrink.

Few economists forecast the country's growth to be under 7 percent this year — a figure that most Western states cannot match. But this is still far from the blistering 10 percent growth that the Indian economy was expected to sustain.

Publicly, various company heads echo some levels of optimism. "They are worried, they are concerned, but they are confident also," said the head of the Indian Merchants' Chamber, M.N. Chaini.

What's hard to tell is whether the future will justify this confidence, or it is just a case of whistling in the dark.