COMMUNITY:
Tracing Roots: Govt Program


If you are a person of Indian descent living abroad and you would like to find out more about your Indian ancestry, the Indian government has some good news. The Ministry of Overseas Indian Affairs of the India government has designed a program to assist expatriate Indians in tracing their roots. A Siliconeer report.

---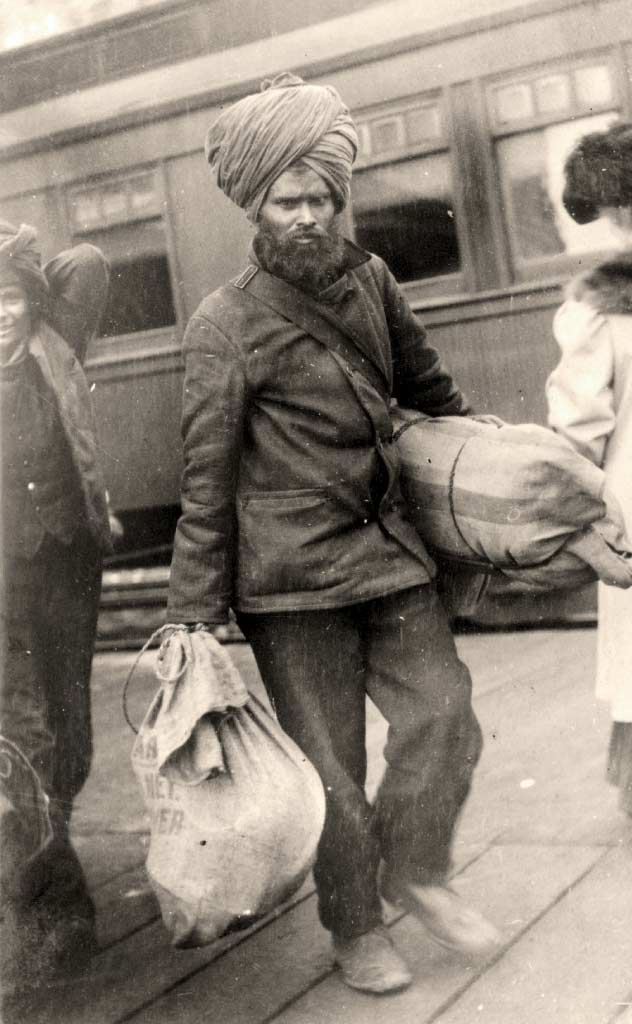 A Sikh immigrant in Vancouver, B.C., circa 1910.
---
The Ministry of Overseas Indian Affairs of the India government has designed a program to assist persons of Indians origin in tracing their roots.

"Persons of Indians origin desirous of tracing their roots in India would be required to fill up the prescribed application form and deposit it with the concerned Indian mission/post located in the country of their residence along with a fee of Rs 20,000 in equivalent U.S. dollar, euro or any other foreign currency acceptable to the Indian mission/post," a MOIA announcement said. "Any other useful information/document that could be helpful in tracing the roots may also be submitted with the application."

The ministry will forward the application with all supporting documents to Indiroots, with whom it has signed a Memorandum of Understanding. An advance fee of Rs 6,000 will also be paid to Indiroots.

The details of the roots in India (where traceable) i.e. name of close surviving relatives, details of the place of origin of their forefathers (paternal and maternal side) and a possible family tree will be prepared by Indiroots and submitted to the ministry approximately within a period of three months from the date of receipt of the application by it.

The information received from Indiroots including family tree prepared by it, would then be sent to the concerned Indian mission/post at the earliest for onward transmission.

In case of a successful attempt, the balance of Rs 14,000 will be released by the ministry to Indiroots. In case the attempt is not successful, a further amount of only Rs 4,000 will be released to Indiroots and the Indian mission/post would be authorized to refund foreign currency equivalent to Rs 10,000 to the applicant at the official rate of exchange, as determined by the Government of India, applicable on the date of the refund.

In case of any doubt about the genuineness of the "roots," the decision of the ministry, taken in consultation with the applicant and Indiroots, will be final and binding on Indiroots..