SUBCONTINENT:
Better Alternative: Wind, Solar Power


Although falling prices of crude oil is raising doubts about the financial viability of alternate sources of energy, investments in wind and solar sectors are showing remarkable progress in India, writes Siddharth Srivastava.

---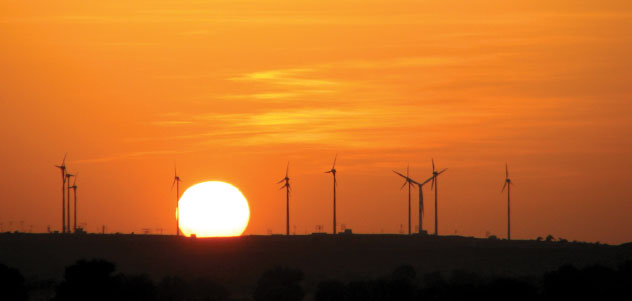 Wind turbines at Thar Desert, Rajasthan.
---
Across the world, falling prices of crude oil is raising doubts about the financial viability of alternate sources of energy, especially wind and solar.

Reports from Taiwan suggest that spot prices for solar polysilicon have dipped sharply, as demand from solar cell makers has weakened due to the global financial crisis and Spain's cut in feed-in tariffs for RE — renewable energy.

Elsewhere, China-based solar cell and module manufacturers are slowing down production due to slowing demand in Europe and falling prices. There are reports that Suntech has laid off 10 percent of its employees.

However, investments in wind and solar sectors are showing remarkable progress in India. It is one instance where government incentives have worked well, thus providing a cushion against volatility.

With uncertain crude prices, pressure to address climate change and pollution, more players are turning to RE for power generation and selling to end users.

It is estimated that private investments in RE in India amounted to $100 billion in 2007, with large portions invested in wind and solar energy.

The Integrated Energy Policy Report has called for continued incentives for RE with penalties for non-compliance of renewable purchase obligation. RE certificates could be the next step.

Wind energy in India has been growing at 26 percent since 2001 with installed capacity reported at 8,757 MW as of March 2008. During 2005-2008 wind energy parks generated 5,121 MW.

A capacity addition of 10,500 MW from wind power is being targeted for the 11th Plan Period, 2007-2012.

The growth is attributed to the enabling framework through state-specific obligations and supporting feed-in tariffs following the Electricity Act, 2003.

Government incentives include concessions in import duty for wind electricity generator systems, excise duty exemption, 10-year tax holiday, benefit of accelerated depreciation and terms loan from the Indian Renewable Energy Development Agency.

Preferential tariff is in place for wind power in potential states. Financial support is being extended for demonstration wind farm projects for further commercial development.

---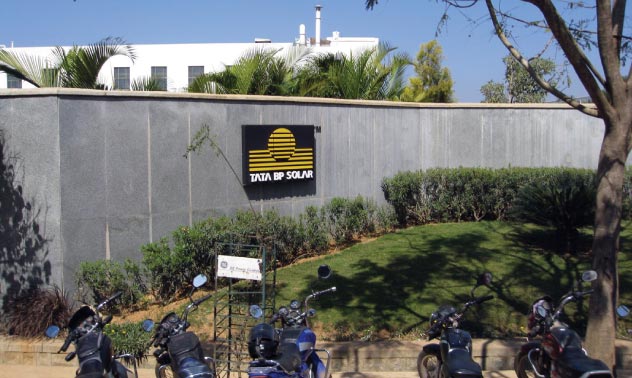 A plant in India where Tata has joined up with BP to build solar panels. The fall in crude oil prices have cast a damper on solar panels, but many firms in India are gung ho about prospects there.
---
Recently the federal government announced its intention of removing the generation based incentive cap to encourage foreign investors, with the proposal now with the Planning Commission for approval.

Officials talk about the possibility of offering 50-paise per unit for the next 10 years for new wind generators not availing accelerated depreciation. This incentive would restore parity for wind energy generators.

Unlike wind energy, the success in the solar sector is yet to show results, though massive investments have been lined up. India aims to generate 10,000 MW from solar energy by 2020.

India's semi-conductor policy 2007 extends big incentives to makers of solar photovoltaic cells. The policy offers 20 percent capital subsidy to units within special economic zones that make semiconductors and 25 percent to those outside.

The recently unveiled National Action Plan on Climate Change has focused on solar power. There are plans to set up a solar commission.

Companies such as Tata BP Solar India Ltd, Moser Baer India, Reliance Industries and U.S.-based Signet Solar Inc. are estimated to have chalked over Rs. 600 billion investment plans to produce SPV cells and modules in India.

Once these proposals are cleared by the government, the manufacturing capacity of solar cells in India should go up to 4,500 MW.

However, experts say that the Indian domestic SPV market is yet to acquire the depth of wind energy as the incentive structure has focused on manufacturing and not solar power generation.

In an analysis, consultancy firm Frost and Sullivan has said, "India's focus till now has been in manufacturing and exports. More than 60 percent of SPVs produced in India is exported and the biggest market is Europe."

Incentives for solar power have also been criticized as limiting, due to the overall generation caps.

However, SPV makers feel that the government has to begin with manufacturing policies first and then move onto solar generation policies.

A senior executive of Moser Baer told has said, "Subsidies in India are not meant to decrease the cost of production. It is to compensate for the viability gap that exists in India."

Indeed, observers say that given the current enabling environment, solar power generation should pick up in India soon given capital subsidies, evacuation infrastructure, networks connecting to national grid and other generation-based incentives that are being put in place.

In this context some of India's biggest energy players are looking at the RE option.

Firms with big plans include India's largest explorer and leading crude and gas producer Oil & Natural Gas Corporation, Gas Authority of India and private sector giants such as Reliance.

State-owned ONGC is looking to generate 1 GW wind energy power with planned investments of close to $2 billion in the next 12 months.

ONGC has now joined the likes of state-run GAIL, NTPC, Nuclear Power Corporation, Reliance Power, Tata Power to develop wind power project.

The company has tied up with wind energy giant Suzlon for a 51 MW wind-power project in the Kutch district of Gujarat. ONGC has also been in talks with the Iceland government (with 80 percent energy requirements met via geothermal energy) for forays into the sector.

The company has plans to begin commercial production of bio-fuel by 2011.

ONGC was in talks with three to four players for solar energy projects as well.

Official sources say that a possible partner is U.S.-based firm, Sun One, which is presently setting up a 60 MW solar unit in Germany that ONGC is looking to replicate in India. The initial investment is estimated to be about Rs 7 billion.

Public sector gas distributor GAIL has also underlined plans in RE. Apart from Gujarat, GAIL India has identified Rajasthan and Maharashtra for future wind energy projects, with total installed capacity of 23.5 MW.

Another state controlled firm, the Nuclear Power Corp of India Ltd. has said in its latest annual report that "business sense has propelled" into moving into wind, hydel and solar thermal power plants.

This is being seen as a big departure from NPCIL's aim to develop nuclear power in the country.

Private players are not far behind.

ADAG — Anil Dhirubhai Ambani Group — has a newly formed subsidiary Global Wind Energy, which is set to manufacture wind farm equipment like turbines, towers and blades to challenge companies such as Suzlon.

Speaking at the annual general meeting recently, Anil Ambani said that his company plans to bring on board an energy generation capacity of nearly 30 GW over 8 years with aims to significantly increase wind and solar power portfolio.

ADAG is planning to invest over Rs 600 billion in RE resources and plans to generate 5 GW from of hydro power.

With leading global wind energy players such as Denmark's Norwin, Germany's Fuhrlander AG and Netherlands-based Lagarwey as technology partners, GWE plans to roll out individual wind turbines with 750 KW capacity this year.

---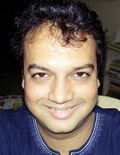 Siddharth Srivastava is India correspondent for Siliconeer. He lives in New Delhi.
---