CELEBRATION:
Jai Hind!
Celebrating India's Independence Day


Indian Americans all over the U.S. marked India's 62 years of independence with parades and festivities. A Siliconeer photo essay.

---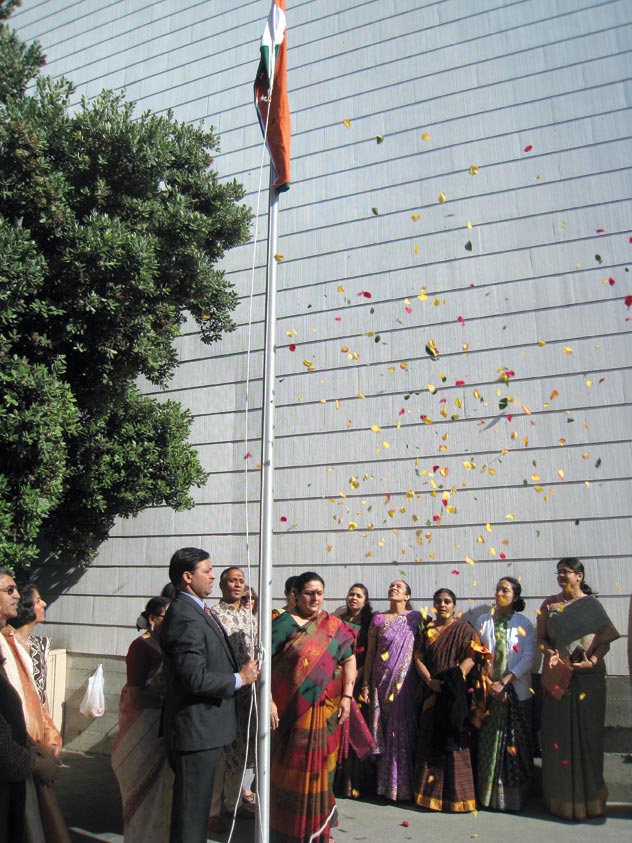 (Above): Consulate General of India, San Francisco celebrated India's Independence Day, Aug.15. At a ceremony held at the Gadar Memorial premises in San Francisco, attended by the Consulate officials and their families, several members of the Indian community, the Consul General of India Susmita G. Thomas unfurled the tricolor and read the Indian President's address to the nation. The consulate staff presented a cultural program of patriotic songs.

---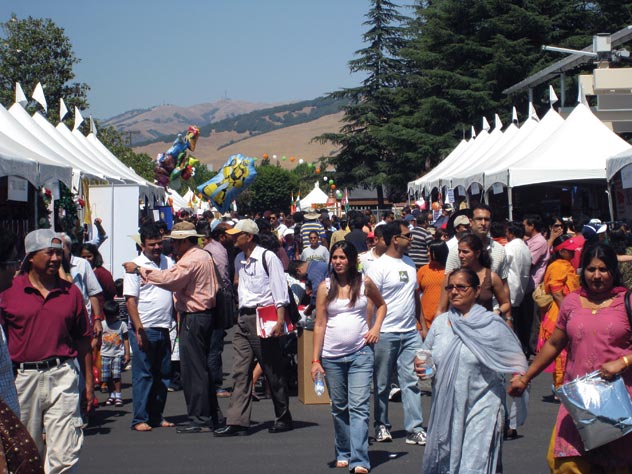 (Above): Local Bay Area residents braved the heat to visit the mela in Fremont, Calif. which had exotic booths selling food, garments, handicrafts and and a whole lot more. The mela also had a music concert and dance performances by local kids.

---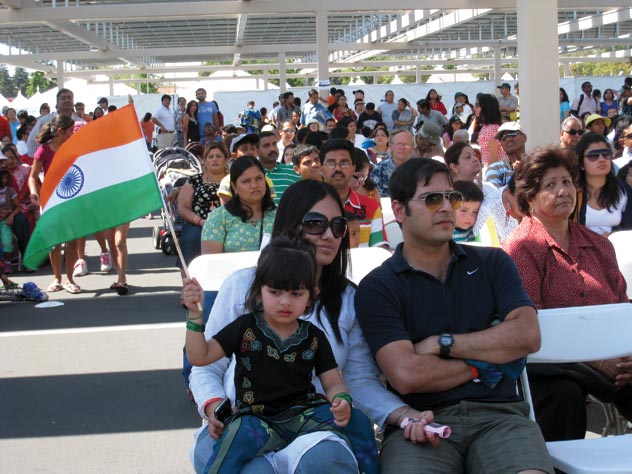 (Above): A child holds the Indian tri-color flag at the Festival of India celebrations in Fremont, Calif., Aug. 15.

---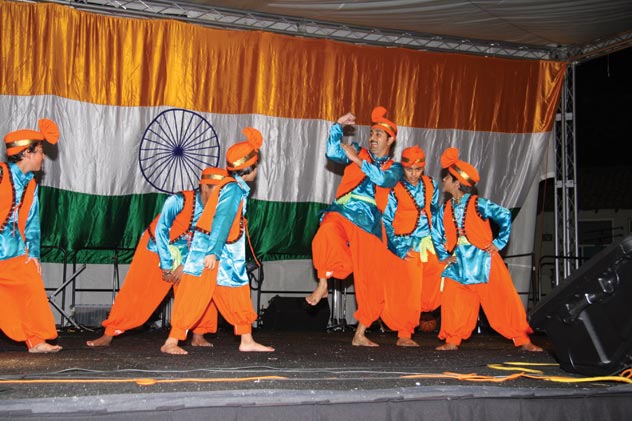 (Above): Children perform Bhangra at the Independence Day celebrations in San Fernando Valley, Los Angeles celebrations.

---
(Above): New York Mayor Michael Bloomberg, FIA NY NJ CT President Dipak Patel with Shilpa Shetty at the India Day Parade in New York.

---
(Above): A rickshaw at the colorful India Day parade in New York was one of the many amazing exhibits and floats that marked the Indian Independence Day. A similar parade was also held in Fremont, Calif.