SPORT
The Cricket Tamasha: IPL 2010

The Indian Premier League has degenerated into a bizarre spectacle with unbridled commercialization gone berserk. A Siliconeer commentary.
---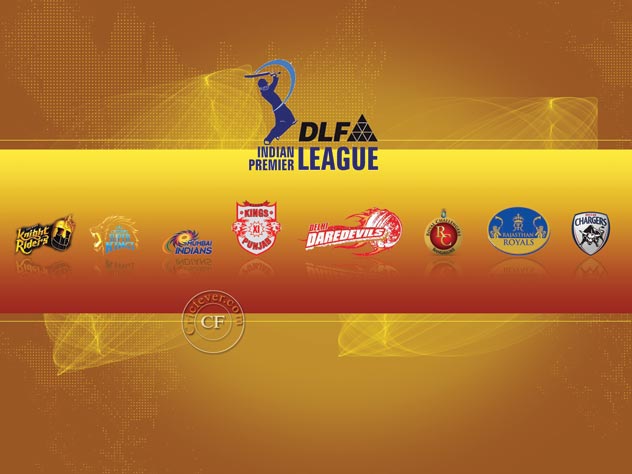 ---
It started with one-day cricket decades ago. Old-timers will remember Kerry Packer of Australia, the flamboyant owner of Channel Nine, who changed cricket forever in the late 1970s when a broadcast dispute led him to begin the World Series Cricket.

The often somnolent, sedate world of five-day Test Cricket was shaken off its slumber as spotless white flannels on a soothing green expanse gave way to glitzy uniforms, day-night matches and action-packed limited-over cricket, all marketed with savvy with macho cricketers sporting T-shirts that promoted day-night cricket with a wicked come-on: Big Boys Play at Night.

Purists had a fit, but if truth be told, ODIs was not an unmitigated disaster.

Fielding became much sharper, and the television coverage improved in leaps and bounds, and there is no question that much needed popular interest was generated.

Still, there remained some legitimate concerns of whether the soul of cricket was being sacrificed on the altar of Mammon.

It's ironic, because today's bizarre spectacle of the most recent edition of the Indian Premier League makes Kerry Packer look like the epitome of good taste.

And it's available to the viewing public in full, gory detail on television.

---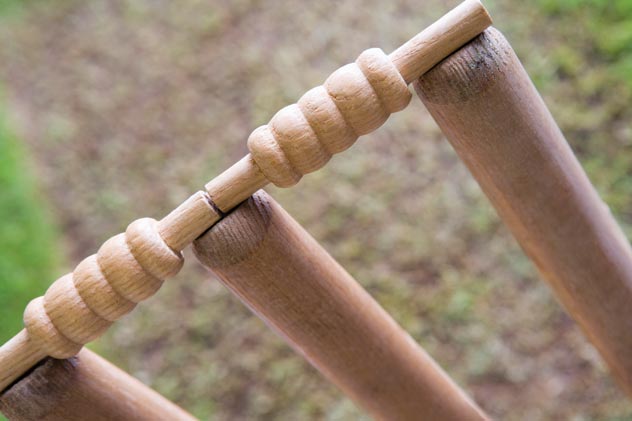 ---
British cricket commentator David Lloyd, not one to mince words, had called it "nonsense" and "unwatchable," with "just ads and daft interviews."

Rahul Bhattacharya, a commentator on the cricket Web site Cricinfo.com, is aghast:

"The player outfits look like a collage of flyers. Excluding the team crest, they wear two logos on the front, two on the 'non-leading arm,' two on the 'leading arm,' and a big one at the back. The trousers sport a logo on each leg. The helmets and caps have one at the rear and another on the side. The umpires are similarly draped, though they haven't such a variety.

"The beautiful baize of the field is defaced by anywhere between five and eight giant logos, one or two on the straights, and the remaining square. Inside the advertising boundary boards, the boundary triangles carry branding. So do the sightscreens; so do the stumps. The fiberglass of the dugouts is tattooed in logos. There is a blimp in the sky. A giant screen constantly fizzes with advertisements. The banners in the crowd can be sponsored ('Cheer your Citi').

"Watching on the telly one sometimes loses a horizontal quarter to ads, sometimes a vertical quarter, sometimes both together. Along the bottom, there are text promos the whole while."

This is supposed to be cricket?

But then, what does IPL commissioner Lalit Modi care. He is laughing all the way to the bank, and throwing money like confetti at cricketers.

A recent survey shows cricketers' wages in the Indian Premier League have caught up with English Premier League footballers.

I kid you not.

---
(Above): Star IPL Indian cricketers Mahendra S. Dhoni (l) and Harbhajan Singh (c) with an official. Cricketers, umpires, the outfield—everything is plastered with advertisements — making IPL one of the most shamelessly commercial of sports events.

---
According to the inaugural Annual Review of Global Sports Salaries published by sportingintelligence.com, IPL is the second highest-paid league, based on first-team salaries on a pro-rata basis.

Second only to the American National Basketball Association league, whose annual average salary is 2.62 million pounds, the IPL's average salary, calculated over a year, is 2.5 million pounds. It must be remembered that the league is only played over a six-week period, making what cricketers earn for playing Twenty20 matches astounding.

The third highest-paid is American Major League Baseball (MLB), at 1.82 million pounds while EPL comes in fourth, at 1.46 million pounds.

In the 211-team list currently monitored by average first-team pay, Royal Challengers Bangalore comes in at 12th, at an average of 57,833 pounds a week, standing two places above Manchester United.

Where is all this money coming from?. From television, of course, with advertising taken to increasingly absurd lengths.

---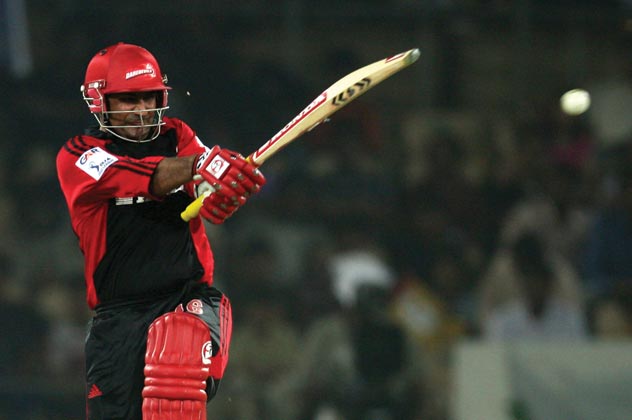 (Above): An IPL player smashing a ball—just the sort of thing that makes IPL such a huge audience draw. IPL cricketers are laughing all the way to the bank, drawing salaries that are more than that of English Premier League football players.

---
Here's Cricinfo's Bhattacharya again:

"There are two 'strategic time-outs.' These provide 10 minutes of pure, cricket-free ads. These have been sold to Maxx Mobile: perhaps the first instance, as somebody said, of a sponsored ad break . "Meanwhile the commentators shout. The shouting is to add excitement, and to build up a necessary momentum for the commercial bombardment. To the existing DLF Maximum and Citi Moment of Success has been added the Karbonn Kamaal Catch. . .

"The other day I stared at the screen in disbelief on seeing the 'meet a cheerleader' promo (an SMS contest, I think: Rs 3 an SMS, as well as a chatline, Rs 10 a call), leaving no doubt as to what the IPL thinks of them. They are not, as in American varsities, a homegrown support and performance troupe whose athletic prowess matches those of the players, but dancing girls who add a bit of titillation and color (preferably white, as two sacked black cheerleaders found out in season one)."

Things have come to such a sorry pass that the Indian sports minister has taken a stand.

Sports Minister M.S. Gill lashed out at the Indian cricket board for changing the rules of the game and allowing the Indian Premier League to run a commercial venture.

"It's focus is earning money. Now two new teams have been bought and one of the gentlemen who has bought the teams said, 'Look this is business, we bought it for business and our job is to earn from it.' Cricket is an instrument of business," Gill told Karan Thapar in the CNN-IBN show Devil's Advocate.

Gill is also unhappy that the rules of cricket have been changed by the IPL to give batsmen an advantage over bowlers to promote entertainment, mongoose bat and shortening boundaries — all to earn profit.

"What the is IPL doing, the bowler is only the victim and the bat — now you have a mongoose bat (and) I look forward to a cobra bat. The boundaries have been shortened . . . the whole thing is to entertain the masses. And the bowler is just an instrument for this promotion. IPL is fundamentally business." Gill fumed.

---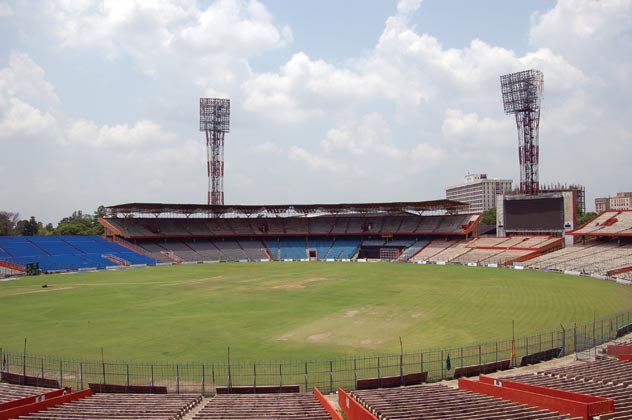 (Above): The Eden Gardens cricket ground in Kolkata. With cheerleaders and a rambunctious crowds, IPL matches have a carnival-like atmosphere.

---
The minister was also unhappy about the fact that some of the office-bearers of the Board of Control for Cricket in India are stakeholders in IPL teams. He feels that BCCI officials should not be a part of IPL to avoid conflict of interest.

"Those who control the game, that is BCCI, they have a direct interest as owners of teams, as people who have a direct benefit from it and this is something very dangerous. What I have noticed, and I am sure everybody else has, (that) major office bearers are on both sides," Gill said.

"Those who are to make rules for everyone, for all aspects of the game and keeping in view the interest of the game and the country and the long term, have to be totally apart from being involved in IPL in any way," he said.

Gill said the IPL was also harming other forms of cricket.

"The five-day Test is under challenge and you see nobody turns up for it, crowds have already been moved away. Even the 50-over format is reduced to T20 and I sometimes say jokingly that we'll go to T5 and then T1 and then half an over," he said.