TRAVEL:
A Temple Retreat: Mount Madonna, Calif.


A sprawling retreat of 355 acres of open meadows and redwood forests located in the Santa Cruz mountains between Watsonville and Gilroy, the Mount Madonna Center has a a spectacular view of the entire Monterey Bay. In addition to the Sankat Mochan Hanuman Temple, the community offers yoga, meditation, prayers as well as hikes and ayurvedic therapy. A Siliconeer photo essay.

Interested readers can reach the center by calling: (408) 722-0226. Prior reservation is required If you plan to visit the center on a Saturday. More information is available at www.mountmadonna.org.

---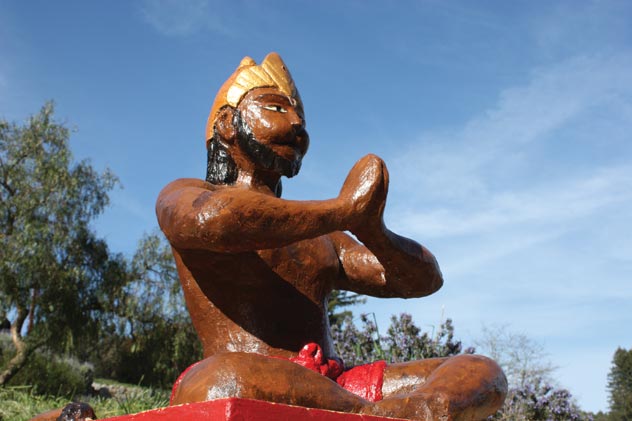 (Above and below): Colorful statues of Hanuman, Shiva, Ganesh and other Hindu gods are placed throughout the area. The waterfall also has a Shiv Ling. [Siliconeer photo]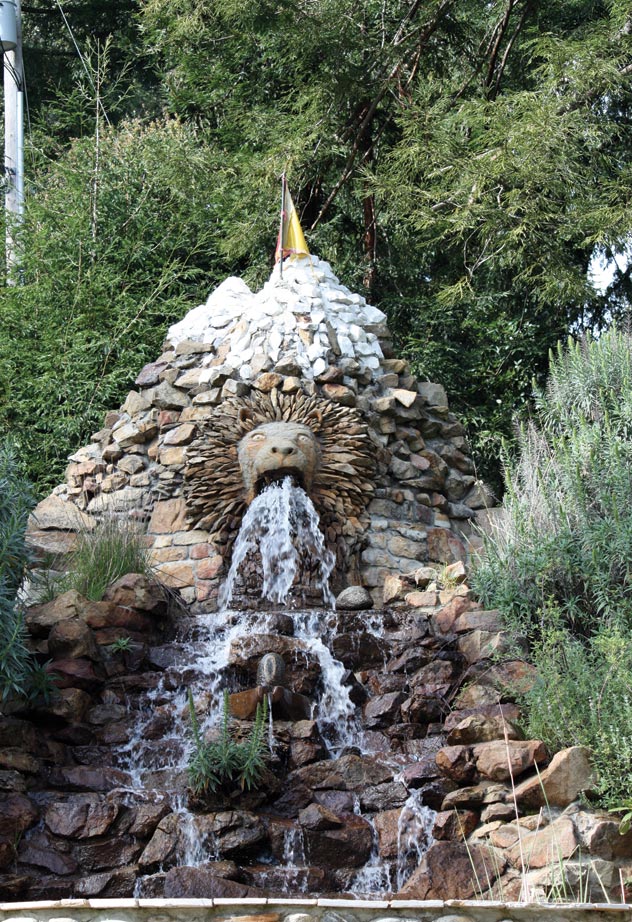 ---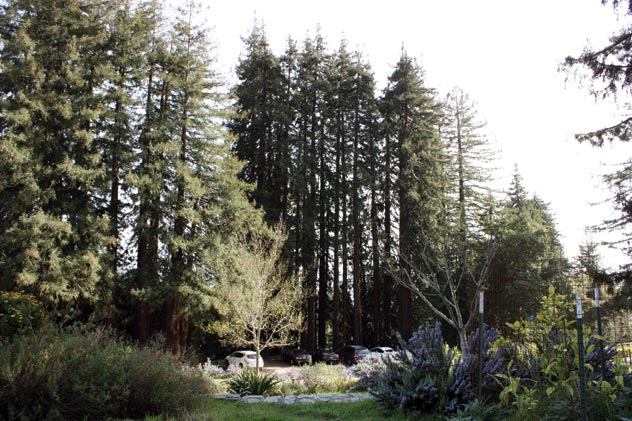 (Above): Large trees surround the area outside the temple and the Ayurveda Center. [Siliconeer photo]

---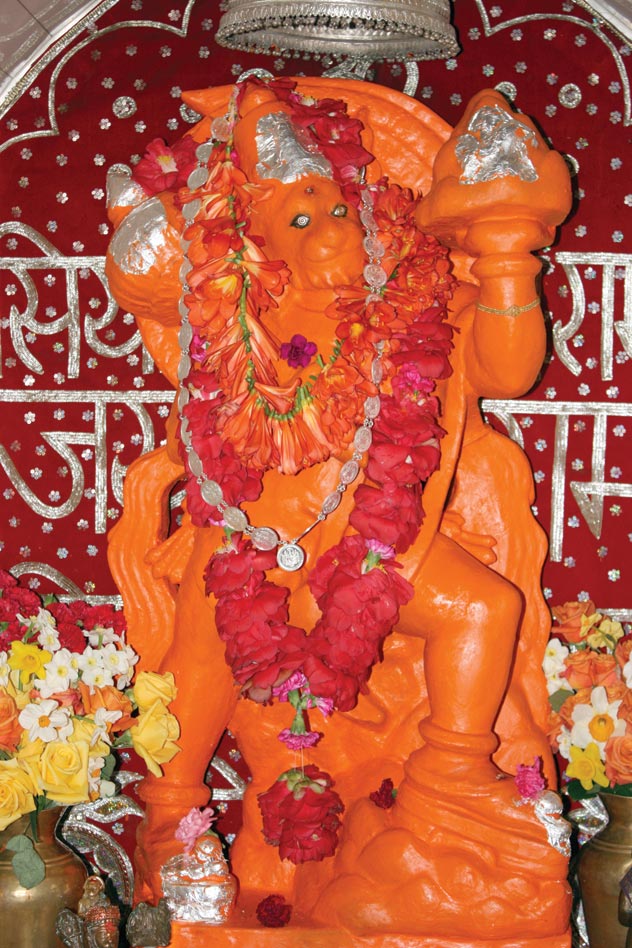 (Above): The idol of Hanuman at the Sankat Mochan Temple at Mout Madonna Center. [Siliconeer photo]

---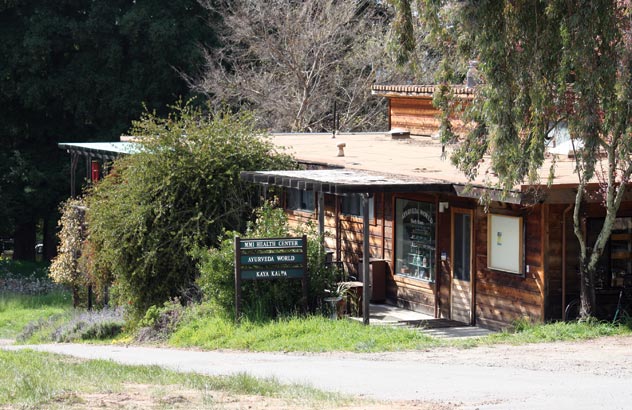 (Above): In addition to the temple, there is an ayurvedic center, parks, book shop, cafeteria and a lot of open space making it a perfect day trip destination. [Siliconeer photo]

---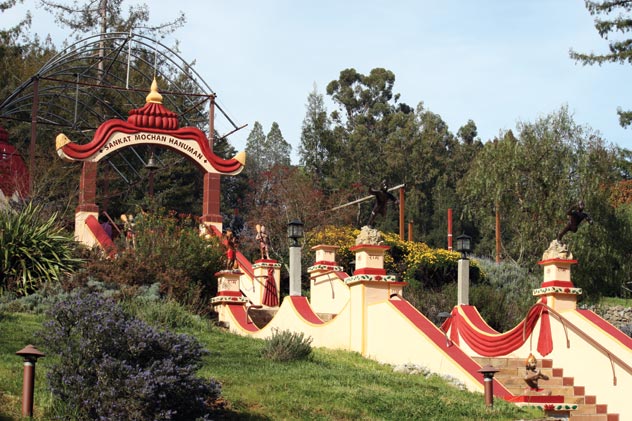 (Above): The Sankat Mochan temple at Mount Madonna Center. [Siliconeer photo]

---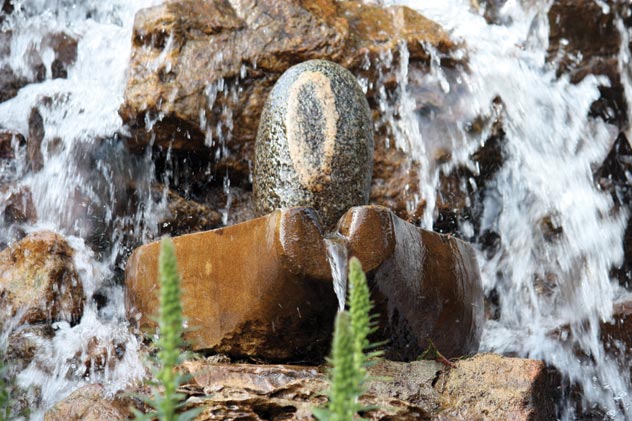 (Above): The Shiv Ling at the waterfall at Mount Madonna Sankat Mochan Temple. [Siliconeer photo]

---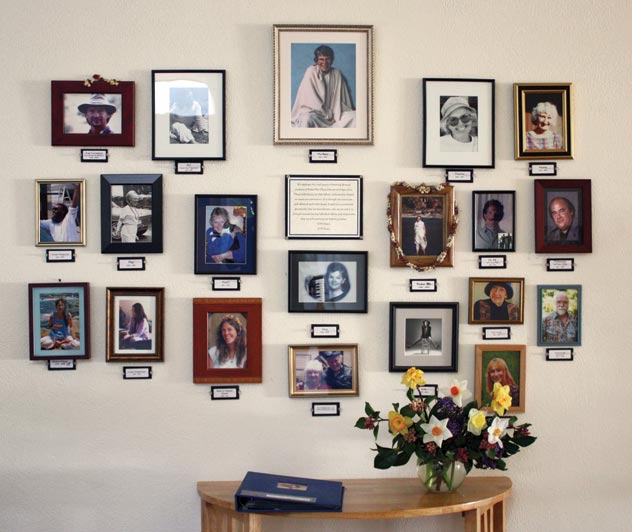 (Above and below): Pictures of students of Baba Hari Dass. Dining hall at Mount Madonna Center. [Siliconeer photo]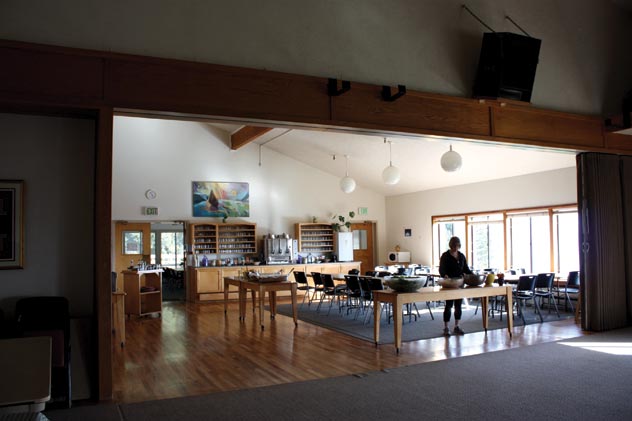 ---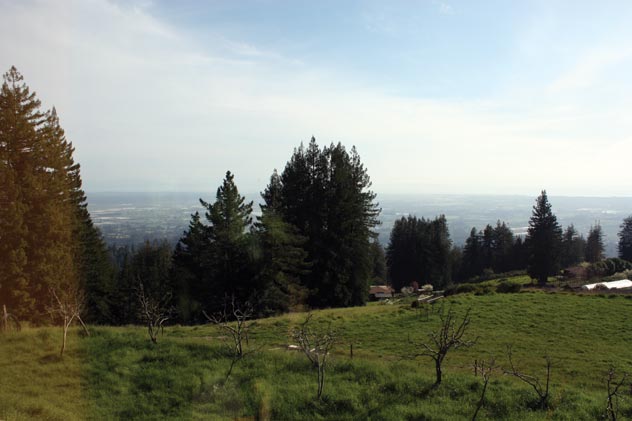 (Above): The picturesque view from the assembly hall at Mount Madonna Center. [Siliconeer photo]

---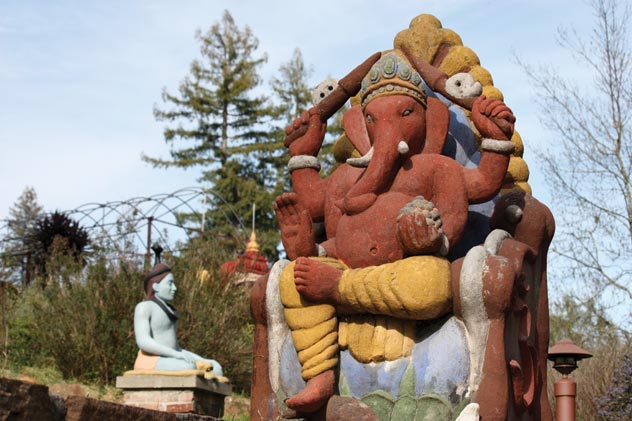 (Above): Ganesh idol at Sankat Mochan temple. [Siliconeer photo]

---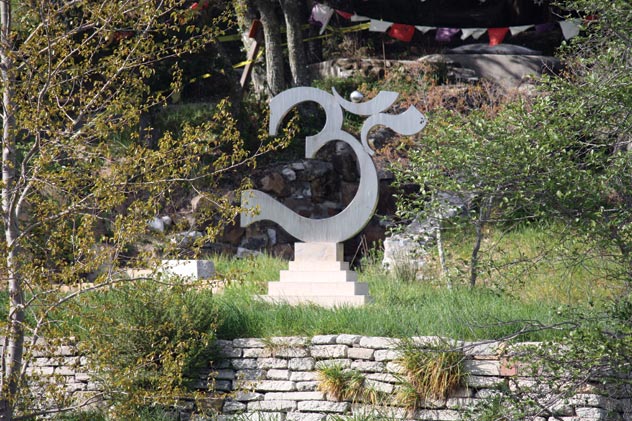 (Above): Om Park at Mount Madonna Center. [Siliconeer photo]

---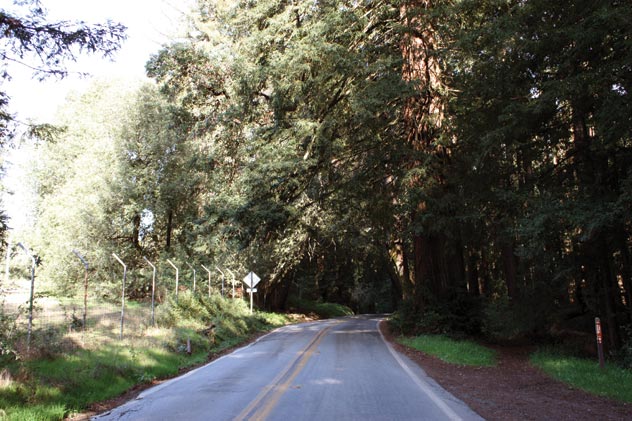 (Above): The way to Mount Madonna winds through the Santa Cruz mountains and reminds one of the old mountain roads back in India. A great drive with lots of green, bends and curves. [Siliconeer photo]

---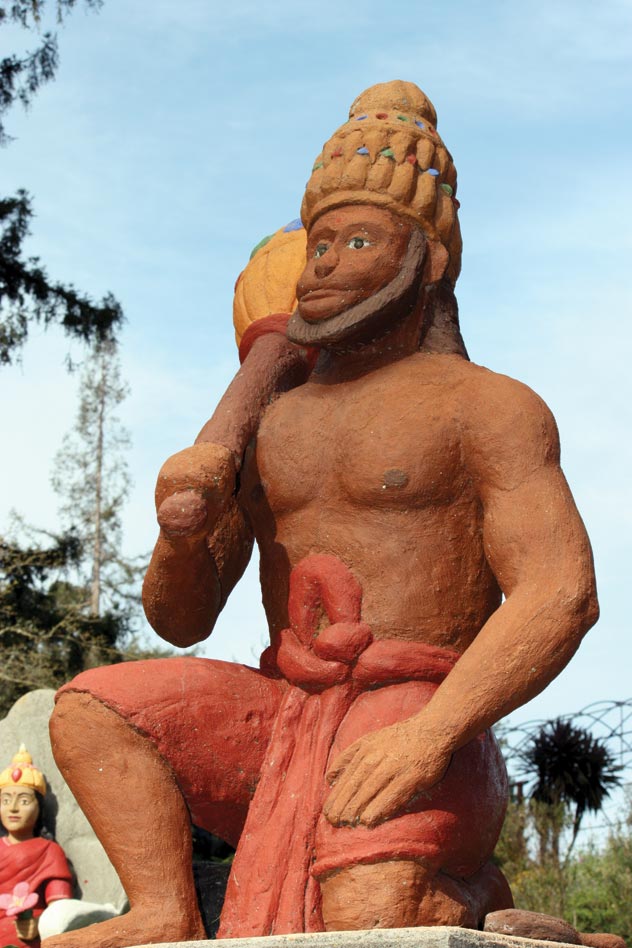 (Above and below): Colorful statues of Hanuman, Shiva, Ganesh and other Hindu gods are placed throughout the area. The waterfall also has a Shiv Ling. [Siliconeer photo]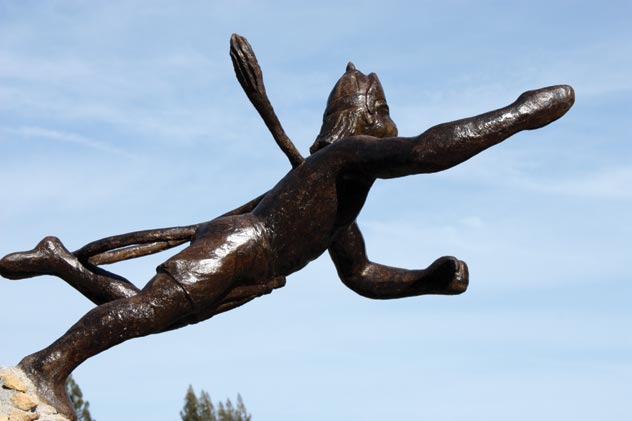 ---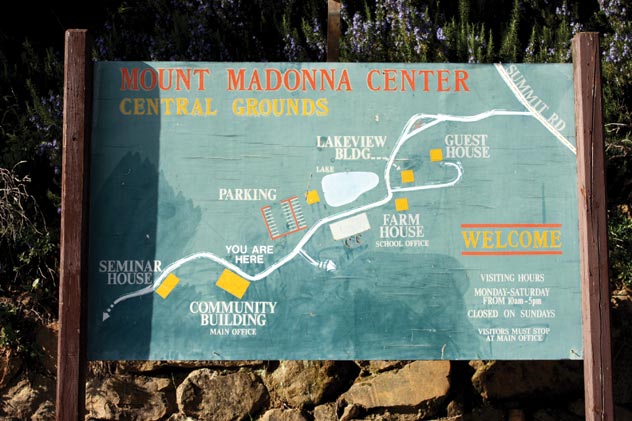 (Above): Map of the Mount Madonna Center. [Siliconeer photo]