VERDICT:
Insider Trading: The The Rajat Gupta Saga


The story of a successful Indo-American dream life could never have been better and the ending could never have been as bad as it has been for Rajat Gupta, writes Priyanka Bhardwaj.

---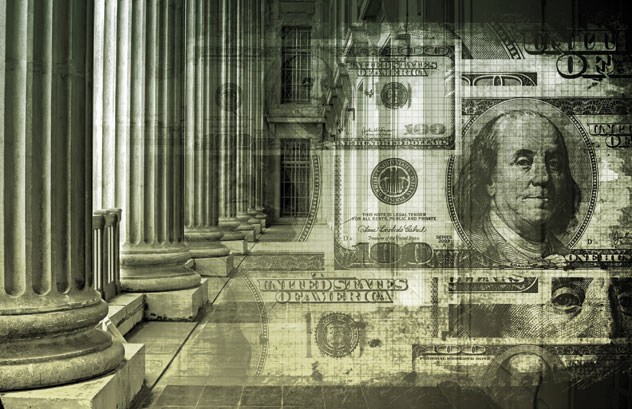 ---
Last month, in a lower Manhattan courtroom Gupta stoically heard out his conviction for insider trading charges, the result of a relentless five-year pursuit of white collar criminals in the biggest ever probe of insider trading of hedge funds in the United States.

Sanjay Wadhwa, heading a parallel Securities and Exchange Commission case against Gupta, remarked, "The U.S. markets are the envy of the world because there is transparency, there's full and fair disclosure, and there's an even landscape. The markets are not supposed to be rigged in anybody's favor. When you turn to insider trading, you undermine the core values of integrity and fairness that underline our system. You victimize the marketplace and everyone else who participates in it. It's hardly a victimless crime."

Gupta was not alone when he heard the twelve jurors announcing the verdict that held him guilty of four of six counts, one count of conspiracy and three counts of securities fraud for which the maximum sentence runs to 20 years in prison.

Accompanying him were his wife Anita Mattoo Gupta and four grown up daughters who anxiously heard out every courtroom proceeding till the end.

Interestingly, for the first time ever, Gupta's conviction was based on Federal Bureau of Investigation recorded telephonic conversations between Gupta and his benefactor, former business associate and Sri Lankan billionaire hedge fund mogul Raj Rajaratnam.

Wiretaps of September and October of 2008, immediate stock trades and witness testimonies clearly constructed a compelling and powerful circumstantial evidence that proved Gupta imparted material information to Raj Rajaratnam gathered from Goldman Sachs board meetings.

Then Rajaratnam's stock-trade, a couple of minutes after receiving the tip, fetched his New York-based The Galleon Group a neat and 'illegitimate' profit of over $18 million.

Investigators could not overlook the fact that Gupta was a huge investor in The Galleon Group.

Perhaps Gupta was in the habit to share stock tips to nurture close elite, business ties or friendships.

By most means and in good measure this particular case reveals a classic example of 'abuse of position of trust' that prestigious giants such as Goldman Sachs and Proctor and Gamble reposed on Gupta.

The case also introduced the use of wiretap as evidence after former U.S. District Judge Richard Holwell ruled its admission in the case that was being built to frame Rajaratnam for insider trading.

---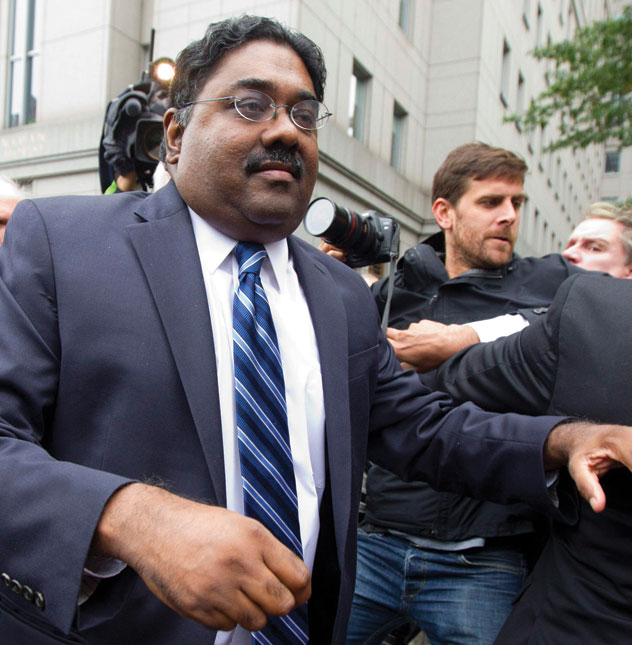 (Above): Rajaratnam [PHOTO: Jin Lee | AP]

---
Rajaratnam, notorious for influencing traders to cross the line to leak information related to stocks, has been sentenced to 11 years in prison and fined with a civil penalty of $92.8 million last year.

But for our man in question, Gupta, an accomplished Indian-American, born in a lower middle class family in Kolkata (in eastern Indian state called Paschimbanga) and orphaned as a teenager the rise to the zenith of corporate America was a long tedious journey that bespoke of his intelligence, brilliance and hard work.

At first graduating from the premier engineering institute, Indian Institute of Technology – New Delhi, and then acquiring an MBA from Harvard Business School, he rose to highest echelons of one of the most respected consulting management groups in the world, as managing partner of McKinsey & Co. and member of boards of Wall Street giants, Goldman Sachs Group Inc., Procter & Gamble and American Airlines Corp.

This international business leader commanded awe and admiration for the noteworthy milestones he had achieved in his decades long illustrious life.

But even immense philanthropic credentials could not bear any dividends for him at this crucial juncture of his life.

It is surprising how avarice, arrogance and greed for more money and to be among the billionaires whose money he managed corrupted his mind and power of judgment.

Equally amazing is the shock Gupta's conviction has elicited in India Inc.'s reaction that has been tirelessly trying to salvage India's business image for quite sometime.

---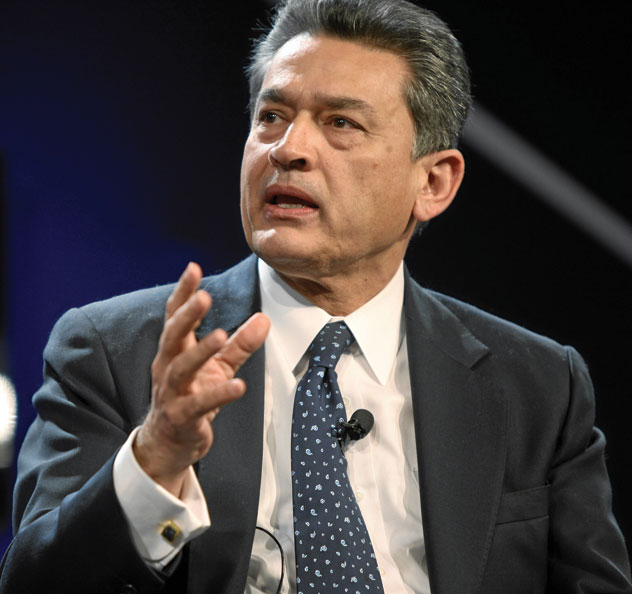 (Above): File photo of Rajat Gupta in Davos, speaking at the World Economic Forum in 2010. [PHOTO: Wikimedia Commons]

---
Just last year prominent Indian business leaders had cast aspersions on the evidence against Gupta and harped on his immense philanthropic activities and public contributions as co-founder of Indian School of Business, New Silk Route, Scandent and the Indian-American Foundation.

Billionaire head of Reliance Industries Mukesh Ambani's endorsement of Gupta's claim of innocence came in the form of an open letter that read: "I respect Rajat for his selfless dedication and humility and he will always be a friend of mine."

However, an understanding of Indian business environment shows that many business empires and individual success stories, whether during the License-Raj (pre-1991 years) or in post-liberalization days (1991 onwards), have been carved out of information emanating from closeness to people in power or those who matter.

Therefore effectiveness of Securities Exchange Board of India and its deterrence value is often viewed with more cynicism.

Yet in prevailing times when anti-corruption crusaders like Anna Hazare manage to rock the foundations of central ruling coalition in India, the U.S. verdict in Gupta's case is a shot in the arm to that resolve to contain any wrong doing, albeit rampant.

At least it advocates assigning such activities as 'criminal' a more general notion than ever.

Interestingly, the U.S. administration pitted an Indian-born and Harvard-educated U.S. attorney, Preet Bharara, to convict Gupta.

Soon after the pronouncement Bharara reiterated that the U.S. government's resolve to prosecute those flouting clear and sacrosanct duties of confidentiality sounds good for an economy that is increasingly becoming dependent on integrity and success of financial markets.

Though sympathizers of Gupta and the ilk of rogue-traders may want to argue over lightening of the sentence-time, Gupta would do well to put his talent and zeal into carving out a moral path of redemption for all that he did and was not right.

For the rest of us, we would do well to heed to Bharara's words, "The message is the same for everyone no matter who you are or how much money you have, to obey the law or face the fate of those who don't."

Rajat Gupta was at a position where he should have been well aware of the consequences of his actions, and that these actions do amount to a serious crime, then why did he do it?