HONOR:
Community Leaders Recognized: The GOPIO Awards


Seven honorees received community service awards this year at GOPIO's annual CSA Banquet held Jan. 6, in Kochi, Kerala, India, in addition to four for special recognition. A Siliconeer report.

---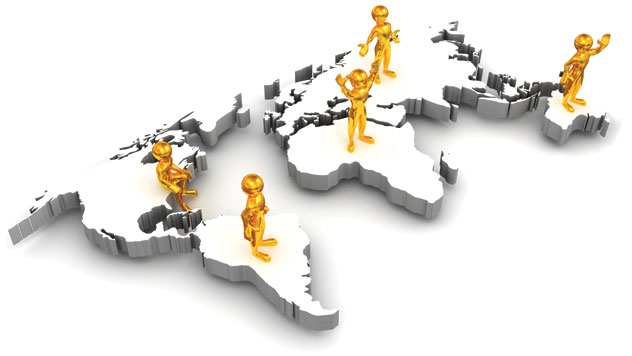 ---
GOPIO International held its annual executive and general council meetings, followed by a conference, Jan. 5-6, in conjunction with the Pravasi Bharatiya Divas 2013, Jan. 7-9, in Kochi, Kerala, India.
GOPIO's Annual Convention covered country and area reports on community issues and perspectives from different part of the world on Jan. 5 at the Presidency Hotel in Kochi. Conferences were also held at Crowne Plaza Hotel in Kochi and included diaspora issues: Challenges & Opportunities; Freedom Movements in the Diaspora - Gadar & Others; Economic Progress in the Diaspora: Making an Impact in Global Investments & Business Entrepreneurship and Economic Progress in the Diaspora: Investment in India; Creating India-Diaspora Science, Technology & Innovation Knowledge Network.
The convention ended with an awards banquet where NRIS and PIOs who have done outstanding service to the community were honored.
Several dignitaries were slated to be at the convention awards banquet on Jan. 6. They include Governor of Karnataka and Kerala H. R. Bhardwaj, MOIA Minister Vayalar Ravi, Kerala Chief Minister Oommen Chandy and Lord Bhikhu Parekh of the House of Lords, London.
The following have been selected for their services to the diaspora community.
---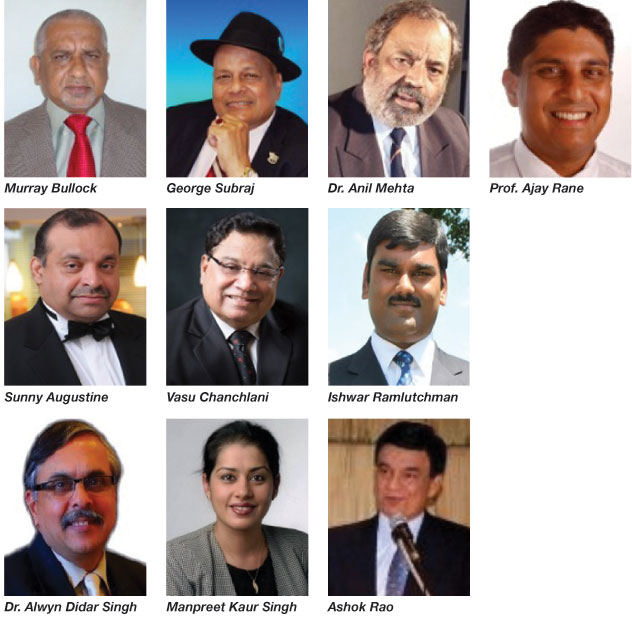 ---
Community Service Award:
Murray Bullock – St. Vincent & Grenadines: Murray Bullock is chairman of St. Vincent & the Grenadines (SVG) National Lotteries Authority and chairman of St. Vincent & the Grenadines (SVG) National Development Foundation.
George Subraj – USA: George Subraj, born in Guyana and resides in New York, is CEO of Zara Realty Holdings based in New York. He is dedicated to supporting diverse community projects in USA and Guyana, including medical equipment and services to the needy.
Dr. Anil Mehta – Netherlands: Dr. Anil K. Mehta helps people of Indian origin, who are in the Netherlands for the last thirty years without proper stay-permit or health insurance, referred through Gurdwaras and ISKCON temples, becoming their only medical shelter.
Prof. Ajay Rane – Australia: Prof. Ajay Rane is former chairman and current honorary treasurer of the Royal Australian and New Zealand College of Obstetricians and Gynaecologists. He serves on the Board of the Australian Gynaecological Endoscopy Society (AGES) and is on the Urogynaecology committee of the apex organization for Obstetrics and Gynaecology.
Sunny Augustine – Dubai: Sunny Augustine is managing director of White Sands Tours and Travel, a leading tour and holiday company in Dubai, and has been in the forefront of a historic humanitarian task. In 1991, during the Gulf War, when thousands of hapless expatriates were trapped in the war zone, he played a key role in their evacuation from Saudi Arabia to the safety of their respective countries.
Vasu Chanchlani – Canda: Vasu Chanchlani is a serial entrepreneur and visionary philanthropist supporting projects having transformational impact. He started six successful technology ventures with world-class strategic investors. He is actively engaged with philanthropic projects, and contributes enormously for planned, sustainable and positive impact. He co-founded Canada India Foundation for deepening engagement between Canada and India using public policy advocacy platform.
Ishwar Ramlutchman – South Africa: Ishwar Ramlutchman is CEO of AC Industrial Sales & Services. He is a business entrepreneur and worked for procurement and implementation of water and sanitation infrastructure projects for local governments. He induced corporate social responsibility by building schools, feeding the poor and providing health facilities for the poor and disadvantaged in Kwa Zulu Natal.
Special Recognition:
Dr. A. Didar Singh – India: Dr. Alwyn Didar Singh is secretary general, Federation of Indian Chambers of Commerce and Industry. A former civil servant, he recently served as secretary to Ministry of Overseas Indian Affairs where he was very supportive on issues of interest and concern to the Indian diaspora, in particular GOPIO's initiatives on passport surrender and Kolkata Memorial.  
Manpreet Kaur Singh - Australia: Manpreet Kaur Singh is a well-established and prominent journalist in print, broadcast and online media for over 23 years. She has developed reference tool on preservation of history of Indian migration to Australia, prescribed by Education Services Australia and used by high school students. She has also worked for community issues and social causes, and worked alongside police and community organizations for welfare of Indian Australians
Ashok Rao – USA: Ashok Rao is an entrepreneur with five successful high technology start-ups and one of the first Indian Americans to take a company public on NASDAQ. He has been keynote speaker at numerous Global Conferences, TIE Retreats and Chapters, as well as Rice University and Franklin Pierce University. He is a motivational speaker for Fortune 500 companies and various trade organizations. He is chairman of TIE Global Board of Trustees, the world's largest organization of entrepreneurs.
Dr. Awtar Singh (Posthumously) – USA: Dr. Awtar Singh was chair, Board of Trustees, Indian American Heritage Foundation, recognizing and rewarding qualified high school students in Southern California. He instituted Perpetual Fellowship at University of California at Berkeley, covering out-of-state tuition and fees, books, and living expenses. He also instituted Awtar and Teji Singh Scholarship Fund at University of Colorado.