SUBCONTINENT:
Fighting Terrorism: Obsolete Tactics


As terror outfits advance in their methods, Indian security agencies continue to be caught in a time warp that often trails modern instruments, writes Siddharth Srivastava.

---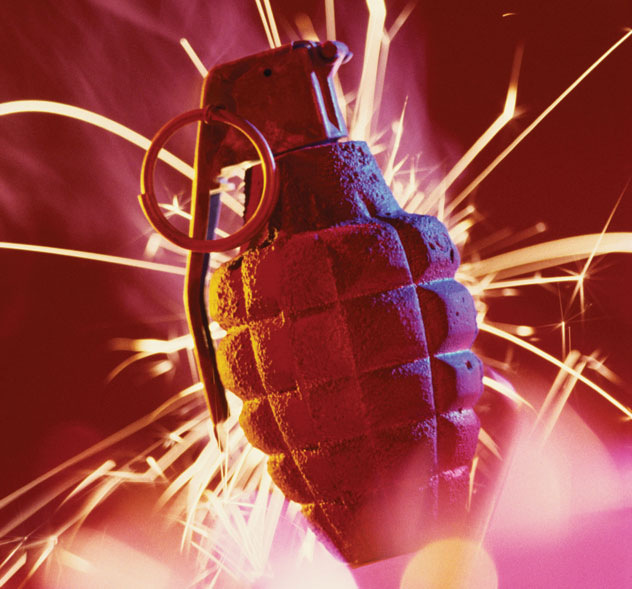 ---
Terrorists continue to strike in India at will. The latest attack in Delhi (that left 25 dead) follows a series of bomb strikes over the recent past in cities across the country, including Mumbai, Bangalore, Hyderabad, Ahmedabad and Varanasi. Thousands have died.

While on the one hand militants use crude bombs to inflict the casualties, there is increasing evidence that the perpetrators are intelligent qualified minds, well versed in technology, usage of computers and the Internet.

In the recent past, in the Delhi and Ahmedabad attacks, terrorists have hacked into Wi-Fi Internet networks of individuals or private companies to send out messages to media/security agencies moments before the bombs went off.

There is a bit of learning by doing — the terror master minds have realized from past experience (including a bold attempt to storm the Indian Parliament in 2001 by Jihadi militants) that gadgets such as cell phones and laptops are useful, but have their limitations.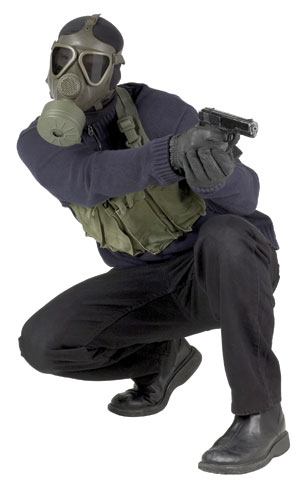 They allow instant worldwide communication, planning, mapping research (over the Internet for assembling crude bombs, for example), but also leave a trail of protocol addresses and footprints that can be easily traced.

Thus, all traces and tracks are now well covered — the e-mails are usually freshly generated Web-based IDs from services such as Google, Yahoo or Rediff, while the computers are those available at public domains, such as Internet cafes.

There is some talk by Indian officials about a tech-savvy Abdul Subhan Qureshi alias Tauqeer, considered to be a mastermind in several recent blasts.

Tauqeer is reported to be a computer engineer based in Mumbai and a former employee of software major Wipro. He is strongly suspected to have designed the bombs in Surat, Gujarat, and possibly Ahmedabad and now Delhi.

The police in Bangalore have tracked software professionals involved in providing back-end tech support to terror cells across the world.

Ironically, even as terror outfits advance in their methods, Indian security agencies continue to be caught in a time warp that often trails modern instruments.

As a matter of fact, Indian government departments as a whole continue to remain one of the most outdated in terms of technical up-gradations and online usage, unlike some of the cutting-edge privately run Indian software and outsourcing outfits that service global clients.

It suits the government to function in a cloak of secrecy as it endows them with the power to push around files, red tape and corruption away from the public gaze.

Any form of transparency that technology can bring about is abhorred and matters are not going to change in a hurry.

Experts repeatedly point to the "barricade' mindset of India's security apparatus as the one knee-jerk reaction to any terror strike, witnessed in the most obvious fashion in the form of police checks on roads that motorists bitterly complain about.

The barricades, a regular feature in cities and capitals in India, result in horrendous traffic jams involving hundreds of thousands people stuck for hours.

The lost of national resources due to idle vehicles is enormous. Then there is the pollution.

There is not much evidence to suggest that any known militant has ever been caught at a traffic barricade.

Indeed, the emphasis on a physical approach to security is a shoddy attempt to show that the state is doing something without any regard to the efficiency and effectiveness of the process — which is to catch a terrorist.

A fraction of this wastage of money and human resources could be used to install high- resolution closed-circuit television cameras, round-the-clock monitoring with suspicious people or vehicles being flagged down, as in the West.

There have been some half-hearted attempts to install CCTV cameras; many that have been put in place in Delhi after long bureaucratic delays have been found to be dysfunctional; many that are working allow only live feeds, without recording, which makes the system useless for any later investigations.

Unfortunately, even as militants refine their approach, the block-and-barricade mindset of security has now extended to gadgets as well, with agencies looking to snoop and block emails, mobile phone exchanges including SMS, Internet cafes and personal and official computers.

It is a humongous task, much beyond staring, often menacingly, at the face of every driver in Delhi at a police check point. From time to time the security apparatus has sought a blanket ban on technology which is strongly resisted by popular public opinion.

For instance, there have been problems with Blackberry mobile phone servers being located in a foreign land; cell phones are not allowed to be carried inside any high security area, a practice not followed even by the Israelis who are generally paranoid about security.

Following the recent Delhi blasts, police in the national capital region have been visiting homes and offices to cross-check unsecured Wi-Fi connections.

It is difficult to figure out how any of these measures could actually end up thwarting an attack — inaccessibility to a cell phone or a Wi-Fi connection should be the least of the worries of militant organizations, simply because they can at best be aids, but not determinants of any militant strike.

The preventive intelligence mechanism, crucial to defuse a terror plot, is woefully inadequate in India, given its lax security structure. Conviction rates of the supposed terrorists caught continue to be abysmal.

India has thus become a fertile ground for terror groups to gain some cheap global publicity via easy-to-execute terror attacks, without incurring much expenditure or risk of lives to their cadres.

Indeed, the recent spate of terror attacks in India are a well-thought-out strategy that has followed the same pattern in the past few years.

The bombs used are easy to assemble, difficult to detect, low-to-medium intensity ammonium nitrate packets filled with scrap iron that turn into deadly shrapnel's when ignited.

The remote controlled or time bombs are strategically placed (in garbage cans, on cycles for instance) in soft targets such as crowded weekend markets, landmarks and places of worship to inflict maximum damage to human lives in a small area.

Throw in the Internet, emails, cellular phones, it becomes all so easy.

Indian intelligence and law enforcement have their work cut out, but it's not clear at all they have managed to get out of the time warp of an earlier, more innocent era.