POLITICS:
A Time for Change: The Case for Obama


Sen. Barack Obama's honesty, integrity, clarity and his ability to unite Republicans and Democrats to achieve a common goal is what inspires him to engage in politics and public service, writes Niki Shah.
---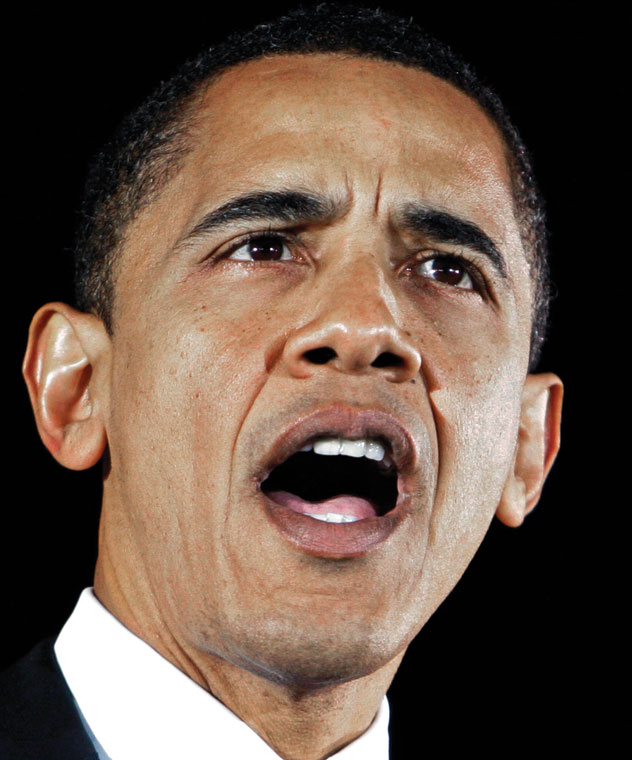 (Above): Democratic presidential candidate Sen. Barack Obama, D-Ill.
---
Several weeks ago when Democratic presidential candidate Sen. Barack Obama was tied with his Republican counterpart Sen. John McCain in national polls, my colleague Michael Dortu looked at me distressed and disappointed, and grimly asked me: "Niki, why is this race so tight? Barack should be holding a double-digit lead in the polls. This shouldn't be happening."

He added: "Republicans have failed at every aspect of governing. The result of this election should be very clear. Barack is strong on every issue: on the economy, foreign relations, and healthcare……What is it that America cannot understand?"

I stood there thoughtless and numb — no words at all. Then I replied, breaking the silence, "You know Michael, I think America will understand this time around that it's not about Republicans or Democrats… or even about the candidates. I think people understand that unemployment rate is over 6 percent; that more than 46 million are uninsured; that everyday we hear about the global financial crisis and investment banks collapsing — and that the government's initiative to rescue these financial giants may signal that socialism is prevalent in modern era."

But I really wonder whether most of America really understands that this election is about transforming national politics, reforms and shift in policies — to lift hopes of many Americans so that they are able to dream again. And Barack Obama and Joe Biden can deliver change on these important issues. If we haven't observed or learned that presidential leadership matters throughout history, then the last eight years of this administration have certainly underscored why presidential leadership matters. Now more than ever, through the failures of the current administration, we are able to see that presidential leadership matters.

But as citizens and voters in the South Asian community, we ought to think about why presidential leadership matters in a democracy, especially in the 21st century, with nearly thirty-five days left before the elections.

Sidney Blumenthal, former President Bill Clinton's senior advisor, underscored the importance of the American presidency in his memoir, "The Clinton War." He said, "The presidency is the chief engine of progress in American history; its leadership and power are central. No social movement, however broad or righteous, from abolition to labor rights, has seen its aims made into law without presidential power. How a president leads depends upon why he's leading."

America has two choices for president at this juncture in our national politics. The question is which candidate can offer new kind of politics in an ever-globalizing economy and reverse the failed policies of the Bush administration. As a strong supporter of former President Clinton and a student of the Clinton administration, I have always questioned whether I would be able to campaign and work for a president like Bill Clinton who has a strong spirit, an intelligent mind and also has an ultimate sense of belonging. Obama offers the vision and the leadership that will bring about change in the lives of many Americans. Obama's honesty, integrity, clarity and his ability to unite Republicans and Democrats to achieve a common goal is what inspires me to engage in politics and public service.


---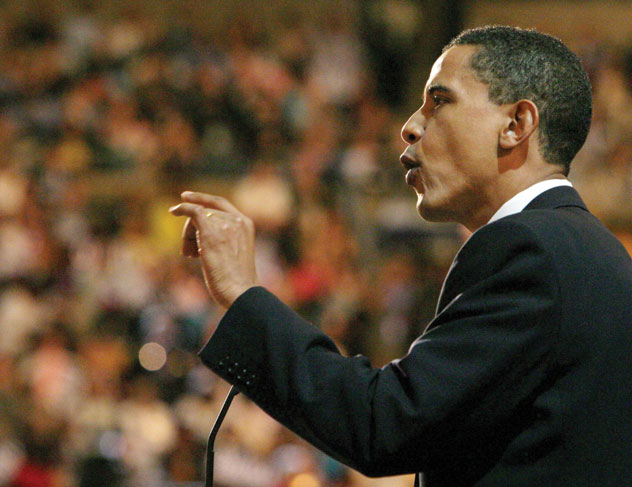 (Above): Democratic presidential candidate Sen. Barack Obama, D-Ill.

---
While it is true that the president of United States needs substantive experience, in my opinion, he also needs to possess a good judgment, ingenuity, and good intentions for the nation. It is my hope that we've learnt from the Bush administration that intentions matter in our public policy and political discourse. President Bush's intention of waging a war in Iraq was not justified or even credible. In a 171-page report, the Senate Intelligence Committee accused President Bush and Vice-President Dick Cheney of "exaggerating evidence of links between Saddam Hussein and Al-Qaeda," post-9/11. The committee's Democratic chairman, Sen. John Rockefeller IV said, "The president and his advisers undertook a relentless public campaign in the aftermath of the attacks to use the war against Al Qaeda as a justification for overthrowing Saddam Hussein."

The failures of the Bush administration are countless — failure to act on intelligence that Al-Qaeda would attack the United States prior to 9/11, Iraq war, identity leak of a CIA officer, scandal(s) at the Justice Department, failure to act during and in the aftermath of Hurricane Katrina, failing to reduce oil and gas prices, rising deficit and an economy in recession. The war in Iraq, for example, has consumed national time and energy, budget and resources — and most importantly, human lives — over 4,000 American troops lost, two million Iraqis displaced and many more wounded or dead. The projected long-term cost associated with the war may reach up to $3 to $4 trillion. On this front, it is important to note that Senator Obama opposed the war during his tenure in the Illinois State Senate and subsequently as a U.S. senator. In the U.S. Senate, he had opposed the Kyl-Lieberman amendment which attempted to ratify U.S. military presence in Iraq to counter the Iranian threat and introduced a resolution which declared that no act of Congress could authorize the Bush administration to attack Iran. The solution to the war lies in discussing strategies through regional discussions in the Middle East while confronting the Israeli-Palestinian issue — so that there can be two states, one Jewish and the other Palestinian living in peace, side-by-side. However, this initiative requires building allies in the international community with American leadership.

With respect to Iraq and Afghanistan, Obama's decision to visit some of the key Middle Eastern and European countries like Jordan, Israel, Germany, France, United Kingdom, Iraq and Afghanistan, as a presidential candidate bolsters foreign policy initiatives and provides the opportunity to exchange ideas and refocus our military efforts in Afghanistan. Such an approach in dealing with allies will not only restore America's standing but also change its perception as hegemonic state through high-level diplomacy and openness.

We need a leader who is forthright about issues, discuss his agenda and plans, and be able to look them in the eye, agree as well as point out their mistakes. In the first presidential debate in Mississippi, Obama agreed with McCain on "responsibility" and "accountability" with respect to the current financial crisis. We've got a leader that agrees on issues and principles because they are right — and not because it is politically expedient to do so. Obama pointed out that John McCain was wrong in asserting that Americans would be perceived as "liberators" and that America knew "where the weapons of mass destruction were."

As a young man and as a community organizer, Barack Obama has witnessed the struggles of ordinary citizens. Having spent his years in Hawaii and Indonesia, Harvard and Chicago, Sen. Obama has seen both sides of the coin. During the primaries, when other Democrats continued to attack him in the primaries, Sen. Obama remained poised and graceful while respectfully disagreeing with them on policy issues — like the Iraq war, on healthcare access or prevention methods, with respect to foreign policy and Iran, and ways to make a cleaner and safer environment.

Senator Obama's acceptance speech at the Democratic National Convention in August is reflective of the grace and poise he possesses. It is worth admiring and appreciating a presidential candidate who recognizes and admits that his one-time rival, Senator Clinton, ran a strong and historic campaign in which she inspired many women and men to achieve goals that may seem far-fetched. His speech reflected the kind of politics we need in this country to move forward as a nation — by recognizing the work of Hillary and Bill Clinton and the Clinton administration. On June 3, he spoke of the history of the Clintons from the day they began their campaign in Texas all the way through Sen. Clinton's efforts in reforming the healthcare system, transforming our energy policy and lifting children out of poverty. A president must possess grace, dignity and the ability to recognize the qualities and hard work of others — a personal characteristic that politicians sometimes lack in Washington.

When Obama spoke of his emotional experience with his father and asked fathers in America to assume responsibility in building a strong foundation while raising educational standards for themselves and their children on Fathers Day, he made it easier to engage in a discussion about our personal challenges without any stigma attached. By raising educational standards, children of minorities will enable themselves to attain not only a quality education, but improve the quality of life for their families. This level of understanding transcends many generations and inspires young mothers and fathers to take control of their own lives, work hard to achieve their dreams and rely less on the government for support.

We've got to recognize that presidents are exceptional personalities. But they are also human. The country cannot expect miracles from the president or that policies or change will come right away. There is lot of hard work that lies ahead. Obama is ready for the hard work — but we've got to give him time — to deliver the change everyone desires.

In light of Obama's candidacy, each citizen must think about reasons for which presidential leadership matters. Let us take with us the lessons we've learned from the Bush administration and build upon it towards the kind of progress this nation needs with a candidate who can unite communities rather than dividing them; who knows the complexities of our lives; who can end this war in Iraq and bring universal healthcare to individuals, and who makes education a priority and the one who can restore the economy to its order. That choice is Sen. Barack Obama. Let's vote for Barack Obama on Nov. 4.

---

Niki Shah is New Jersey and national coordinator for South Asians for Obama. He has previously interned for Sen. Frank Lautenberg, D-N.J., and United Nations at Office for Disarmament Affairs and Office of Legal Affairs.