TRAVEL:
Mountains & Redwoods: Sequoia National Park


At the oldest national park in California and second oldest in the country, just one visit cannot do justice to the sheer drama found in every corner of the Sequoia National Park visitors writes Al Auger.

---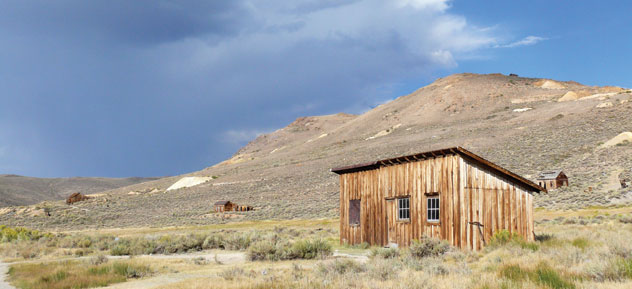 (Above): Ghost town, Bode, Calif.

---
The weather is just too seductive to spend time behind closed doors or pulling weeds. So, let us take another jaunt up to some of the great roads and intriguing villages that are but a few miles away.

A while ago I received a note from a gang of hardy off-roaders known as the "Mountain Goats" regarding a trip that passed through the North Bloomfield country. Which, larded with my usual sense of hubris, I have labeled "my country." And here's why.

I wonder how few people of Northern California know about a tiny, but highly historic and important part of California's dramatic past. This tiny and virtually unknown rural community nearby the North Bloomfield country is called Washington. A fascinating reminder of just how rough and wild it was back in the gold rush days. Washington is a great trivia question, as well.

A stage coach stop for travelers traveling from and to Sacramento, Washington was also a pony express relay station. The old hotel in the center of town is the original and its well-worn register contains such names as Wyatt Earp, Bat Masterson and many other well-know historical names.

Wallowing in the palpable history of Washington is but a small part of the intellectual rush of your visit. Getting there is guaranteed to prove (or disprove) your right to wear the badge of a road rat. There is a definite thrill that tingles the backbone especially of those with an exotic sports car or motorcycle. We're going to take the long way as it is miles of the story of what made California the most remarkable state in all the lower 48.

---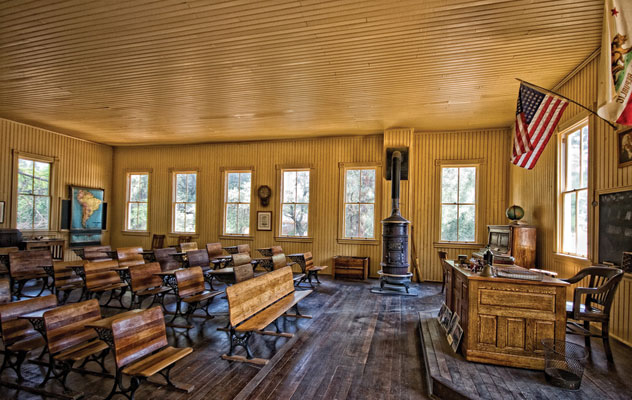 (Above): Old one-room school, Coloma, Calif.

---
Head east up I-80 to Auburn and turn off Highway 49 towards Grass Valley and Nevada City. Give yourself time to stop and shlep around these fascinating hamlets straight out of the lore of the Mother Lode. If you have time, turn north of Grass Valley and visit the well-named town of Rough and Ready. In fact, lay back and check into the beautifully restored Nevada Hotel. Their prime rib is famous everywhere.

Leaving Nevada City, head west on Highway20, a roller-coast ride that must have been designed by a sports car or biker fanatic. Its twists and turns will keep you smiling all the way to the turnoff to Washington. But you ain't seen or felt anything yet. There should be a skull and bones sign to warn you what awaits. From the highway you will drop 1,000 feet of some of the most daring turns and turn-backs you will ever encounter.

The road is not for the lighthearted and slow of left foot and shift hand. Getting out is twice the fun. As fine a hill climb you will ever find. This is why you will find the town full of every exotic marquee of sports car and motorcycles. Frankly there isn't a great deal to do in Washington but sit on the porch of the deli with one of their fat sandwiches, a cold beer and simply soak up the times crawling by. Practically all the buildings are original and the denizens rarin' to tell you anything you want to know about the town.

---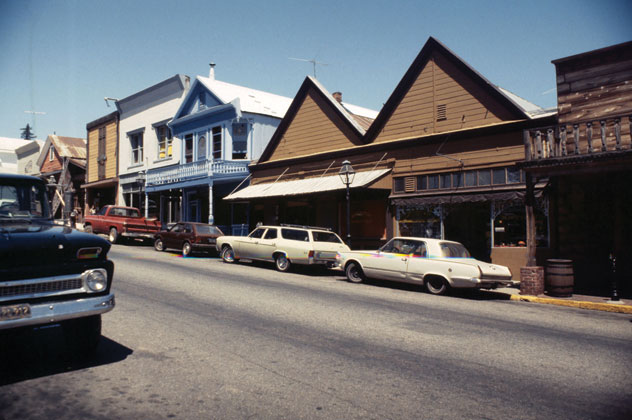 (Above): A street in Nevada City, Calif.

---
Visiting Washington is only a primer to what the once hell-bent-for-leather gold country still has to offer. Towns dot the high country that once hustled and bustled in the grand, but disillusioning, hunt for the shiny metal that could mean a mansion on Nob Hill of San Francisco or maddening pursuit that practically always ended in failure or an ignoble death.

Traveling through the Gold Country of Northern California can become addictive and mind-boggling at the same time. As you cruise you will find such melodramatic names such as Delirium Tremens, Hangtown, Copporopolis, Fiddletown, MiWuk Village, Drytown (it ain't), Jenny Lind, and the list goes on. If you're looking for more intense and studious history of those "golden" days, visit Columbia on highway 108. This is a completely restored town as it was back in the mid-1800s, even to a scripted "stage robbery."

For my taste, a bit too restored and it looks almost new. But it is colorful and there are a number of rangers well-versed in its history. For those looking for the untouched "real" thing, I suggest the unusual town of Bode. A few miles off Highway 182 behind Yosemite National Park, Bode is one of those so very unusual remembrances of its past, you will never forget it. Once a thriving gold town with more saloons and brothels than churches and schools, the supply of gold all of a sudden simply ran out. And so did the population.

Today you can visit Bode, watched over by a staff of rangers, and look into the sagging cabins where the tables are still set for dinner or breakfast, clothing laid out to be washed; it is as if the people simply packed the necessities in their wagons and left en masse. By mandate, nothing in Bode can be touched or restored and soon the decaying town will be no more.

If you wish to know where it all began, start at the town of Coloma north of Sacramento. In 1848 Coloma was a sawmill owned by Captain John Sutter who, in 1841, was granted 48,000 acres along the Sacramento River. Water being an important element of a working sawmill, Sutter drew his from the South Fork of the American River.

As Sutter began building his home known as "Sutter's Fort," he had hired James Marshall whose talents with wood and ironworks were of the highest quality. To carry water through the mill site they dug a ditch (or millrace) which carried the lighter metal away leaving heavier metals behind. This heavier metal was the gold that was to change California forever. It was Marshall who discovered the gold and shared his discovery with Sutter.

---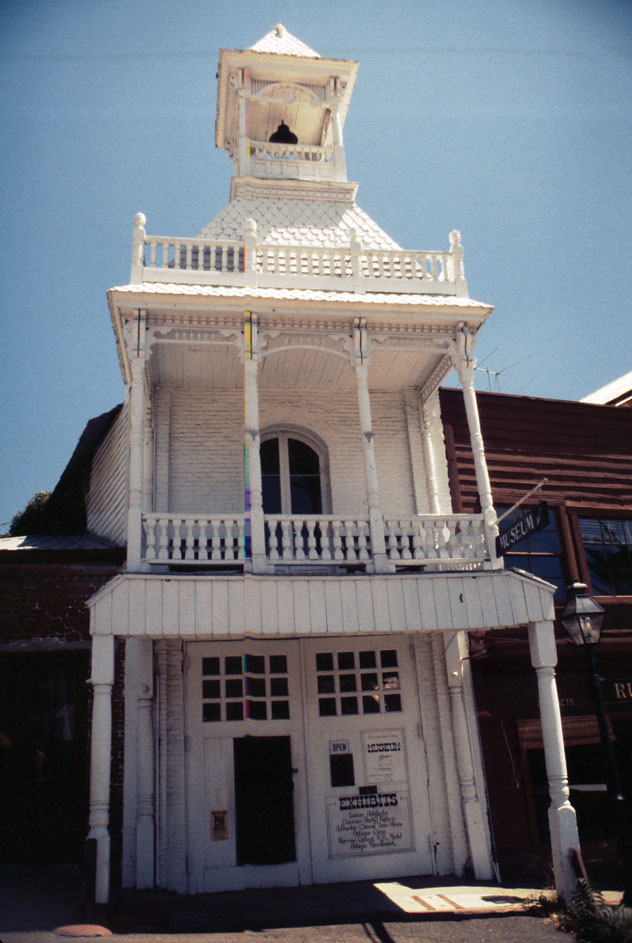 (Above): Old fire station, Nevada City, Calif. It is now a museum.

---
They tried to keep this all a secret, but the word eventually leaked out and the Gold Rush was on. Coloma (sometimes known as Colluma and Culoma) became populated by thousands of hopeful miners and entrepreneurs. The army of gold seekers began the massacre of the local Nisenan Indian tribe. Marshall tried to protect his friends but was forced to leave for his own life. Marshall, considering the legacy he left California and the nation, died in poverty in 1885. There is a monument in Coloma put up in 1990; as Marshall often said: "Someday they'll make full over me."

Today Coloma is a semi-ghost town, now a state park and museum, and one of the most captivating historical destinations in California. Just down the road is the wonderful Coloma Country Inn Bed and Breakfast Inn. Five lovingly restored rooms in the style of the mid-1800s. Open country camping is absolutely stunning in the fall and the Sacramento River offers great rafting, swimming and fishing. One of the singular treats is to drive to the hamlet of Lotus and kayak or rubber raft downriver to Coloma.