BOLLYWOOD | Guftugu

Akshay's Songs Banned at Shilpa's Shaadi | Lifetime Achievement Award for Big B | Lisa Ray Preparing for Stem Cell Transplant | Marriage Called Off | Building Homes | Art Imitates Life | No, Thanks | Worried Aamir | Vegetarian Hero | Frightened Meghna | Austerity Drive

---
Akshay's Songs Banned at Shilpa's Shaadi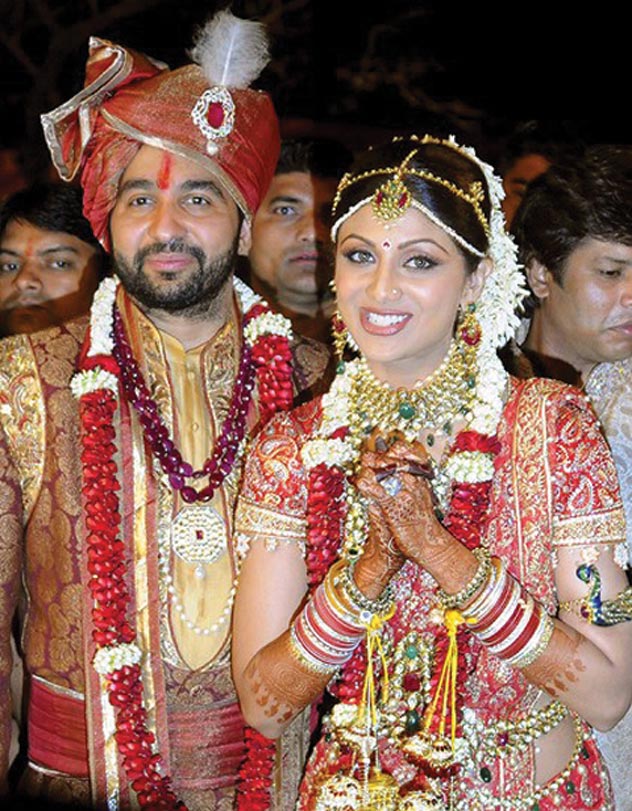 Shilpa Shetty with groom Raj Kundra

Bollywood starlet Shilpa Shetty might not have invited her ex-boyfriend Akshay Kumar for her wedding at Lonavla, but the brass band, which was invited to play just a few minutes before her pheras, had certainly not forgotten her earlier close association with Akshay.

At around 3 p.m., the bandwallahs started some popular Bollywood music by first playing a song from the Akshay Kumar-Shilpa Shetty starrer Dhadkan. They had hardly played for a minute, when a few people (obviously instructed by the Shetty and Kundra family) came running out of the bungalow and asked them to immediately stop the band music.

An eyewitness says, "The band members were shocked and were wondering what went wrong. They looked quizzically at the people who were ordering them to stop the music of Dhadkan but all that they got in return were harsh glares. At this point they were categorically told, 'Akshay ki film ka gaana mat bajao.'"

After that, the band members were sternly instructed by those who had told them to stop the music to stand aside and not play until further orders. They were also told that they would have to thereafter run the list of songs they would be playing all evening, past them. The dejected band stood aside just a few metres away.

"They started playing a fresh batch of songs only around 5 pm, and this time, of course, they didn't have any Akshay song on their list," says the eyewitness.

"It was quite a hilarious situation. Imagine the crestfallen band on one side and the livid guys who came running out from the bungalow. We wonder what was going on in Shilpa and Raj's mind at that moment when this incident happened," adds the eyewitness.

|TOP|

---
Lifetime Achievement Award for Big B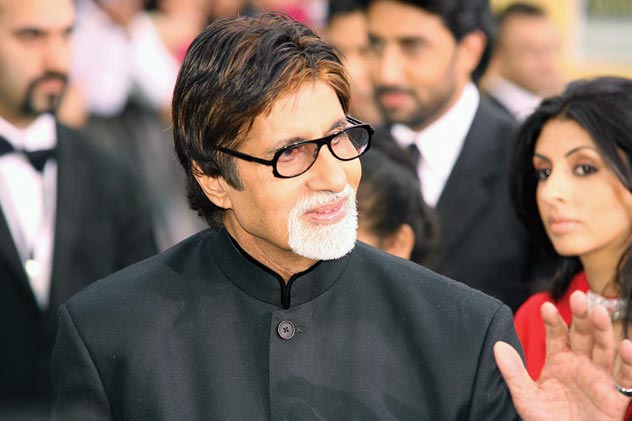 Amitabh Bachchan

The Dubai International Film Festival has announced that this year's festival will honour Indian screen legend Amitabh Bachchan with a Lifetime Achievement Award for his outstanding contribution to cinema, as part of the DIFF Honouree program.

Voted the most popular actor in the world, the Bollywood icon's appeal transcends borders, with a global fan base stretching far beyond the subcontinent. Credited as the man who broke the mould of the Hindi film industry, Big B – who has appeared in 180 films to date – has overcome all initial obstacles to redefine the Indian film landscape.

DIFF chairman Abdulhamid Juma said words such as 'legend' and 'icon' can be overused, but in Amitabh Bachan's case, they are totally deserved.

"No one from Indian Cinema has made a bigger impact on the world," he said. "The Lifetime Achievement Award is recognition for an artist whose performances have inspired billions — going well beyond his intended audiences from the subcontinent. Honoring Amitabh Bachchan is akin to celebrating an institution with an everlasting impact on generations spanning across the Middle East and the rest of the world."

From his debut in Saath Hindustani, through power-packed performances in Zanjeer, Agneepath, and Sarkar Raj, to the most-recent and anticipated Paa, Bachchan has stood out as an actor without parallel.

After superstar status for 20 years, he hosted the popular TV quiz series Kaun Banega Crorepati? – the Hindi version of Who Wants to Be a Millionaire – which further put him right back in the spotlight, cemented by the success of films such as Mohabbatein and Kabhi Khushi Kabhie Gham in the nineties.

Life for the 67-year-old star hasn't been limited to acting. He has previously served as a Member of Parliament and launched a multi-faceted commercial enterprise, Amitabh Bachchan Corporation Limited, which is engaged in production, distribution and all other aspects of the movie industry.

|TOP|

---
Lisa Ray Preparing for Stem Cell Transplant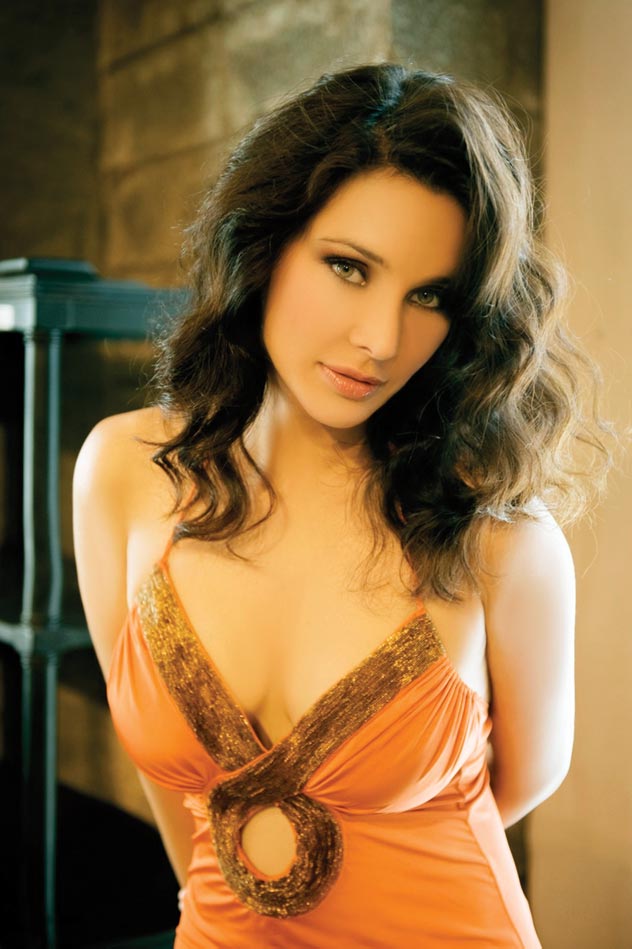 Lisa Ray

Model-turned-Bollywood actress Lisa Ray will undergo a stem cell transplant in Toronto to treat a rare cancer of bone marrow she is suffering from.

The star of Water, Kasoor and Bollywood/Hollywood was diagnosed with multiple myeloma, a cancer of the bone marrow, in June and began chemotherapy in July this year.

Ray, an Indo-Canadian actress and a former fashion model, will be admitted into a Toronto hospital to start a procedure that involves releasing her own stem cells into her blood, collecting them and then freezing them.

The 37-year-old said the procedure would take about two weeks and would act as a "reboot" of sorts for her system, after which she will be on a waiting list for stem cell transplant. Ray jokes that the whole thing feels "very sci-fi" to her.

The film star, born to a Polish mother and a Bengali father, spoke at an event for REEL Canada, a program that brings Canadian movies to schools for free. Ray's film Water, directed by Deepa Mehta, was played for students at Marshall McLuhan Catholic Secondary School.

It was also recently screened at a film festival in Buenos Aires and Ray made the trip to see it. She said she stayed there for 10 days and it was nice to "get a little bit of a break" from her treatment.

|TOP|

---
Marriage Called Off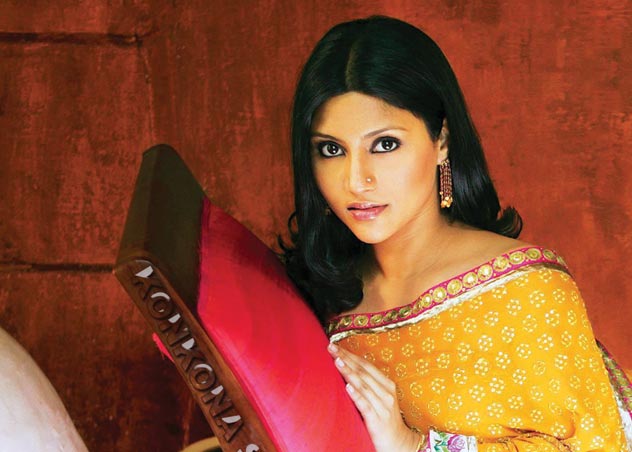 Konkona Sen Sharma

One of the steadiest relationships in Bollywood has gone kaput. Rumor has it that the four-year-long relationship between Konkona Sen Sharma and Ranvir Shorey has hit a rocky patch and that that their impending wedding, which was to be held in December, has been called off. The couple was living together at Oshiwara, Andheri.

A source said, "Konkona and Ranvir had been going around for quite some time and they were extremely serious about each other. Despite their hectic work schedule, Ranvir would make sure that he was always present wherever Konkona used to shoot and similarly, Konkona would always make time for Ranvir.

"Everything was fine between them and they had also finalised a December wedding. However, something went wrong and the marriage has been called off, at least for the time being."

"There is definitely something wrong between the two and there is a big question mark over the status of their relationship.  No one is aware except a few close friends and immediate family members as to what exactly led to the break-up. Both Ranvir and Konkona love their privacy and this is precisely why they never spoke about their relationship even while they were seeing each other all these years. It is highly unlikely that they will speak about their break-up," added the source.

Another source said, "Ranvir's entire family is based in the U.S. and getting all of them to come together in December at such a short notice was proving to be difficult. That's why the wedding date was never announced officially."

Konkona did not deny the news and said, "I don't speak about my private life."

On the other hand, Ranvir got extremely upset and questioned us about who our source was. When asked if the news was true or not, he said, "I have no comment to make."

|TOP|

---
Building Homes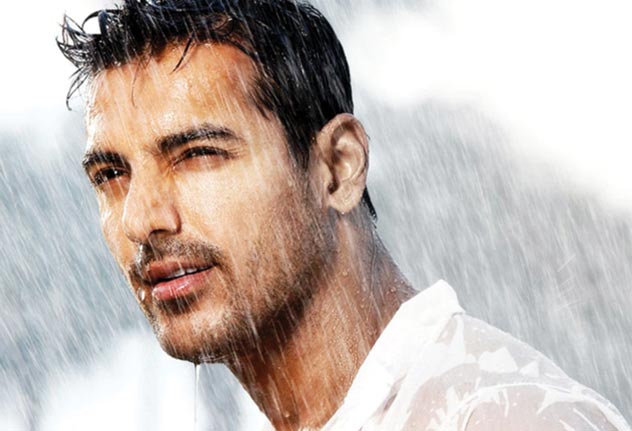 John Abraham in "Dostana."

Bollywood heartthrob John Abraham is following in the charitable footsteps of Hollywood superstar Brad Pitt.

While Pitt helped rehabilitate those displaced by cyclone Katrina in New Orleans, Abraham is building homes for poor families in Chiang Mai, Thailand.

The actor joined Habitat for Humanity's annual Jimmy and Rosalynn Carter Work Project this week and worked alongside volunteers including actress Pooja Bedi and Jacqueline Fernandez.

The Bollywood trio helped build and repair homes in partnership with low-income families in need of decent housing, a press statement from Asianet said.

"It's great being part of the building process," said Abraham, who was named a Habitat Global Hero for his work in India, Pakistan, Bangladesh and Ethiopia.

The greatest thing about Habitat for Humanity, Abraham said, is its revenue model, with homeowner families helping to pay for houses for future families.

"I find this really special. And I think it's a great model for other organizations," the actor said.

Habitat's Carter Work Project is an intensive week-long build that takes place in a different city around the world each year.

Nobel Peace Prize laureate and former U.S. President Jimmy Carter and his wife Rosalynn are leading the annual Habitat for Humanity build in five Asian countries. 

|TOP|

---
Art Imitates Life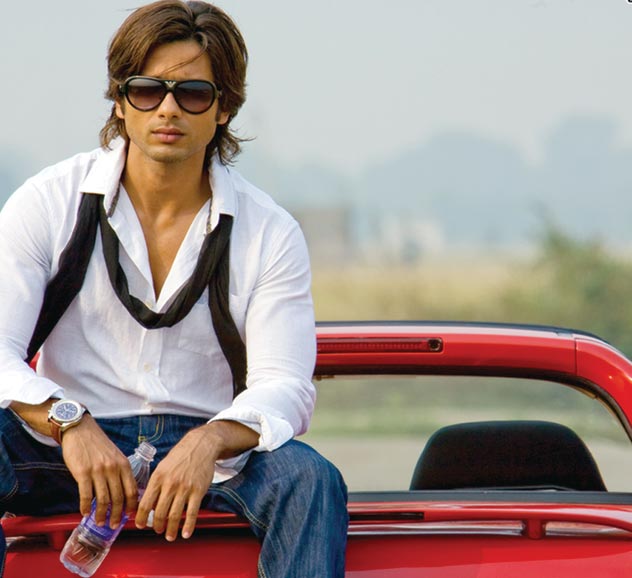 Shahid in "Dil Bole Hadippa."

Bollywood star Shahid Kapoor's upcoming film Chance Pe Dance takes a page out of the actor's real life, translating his struggles in the film industry onto celluloid.

Directed by Ken Ghosh who gave Kapoor his big break with the film Ishq Vishk, the film, which also stars Genelia D'Souza, revolves around a struggling actor who finally enters a reality show after being rejected many times.

"Yes, there are many scenes in the movie that are similar to my life, but it's not intentional, they have just turned out this way," Kapoor said when asked about the movie's biographical elements.

A source close to the film said, "The film is based on dance and it bears a striking resemblance to his life. This is similar to Shahid's personal experience when he finally got Ishq Vishk after giving a lot of screen tests and auditions. His first car, too, in fact was a second hand car, just like his character in the movie," said a source close to the film.

Last seen in the widely-appreciated film Kaminey, the 28-year-old actor made his Bollywood debut as a background dancer in Subhash Ghai's Taal.

After wining the Filmfare Best Male Debut Award in 2003 for Ken Ghosh's Ishq Vishk, Kapoor has had his share of flops and hits.

Being produced by UTV Motion Pictures, Chance Pe Dance is scheduled to hit theatres on Jan. 15. 

|TOP|

---
No, Thanks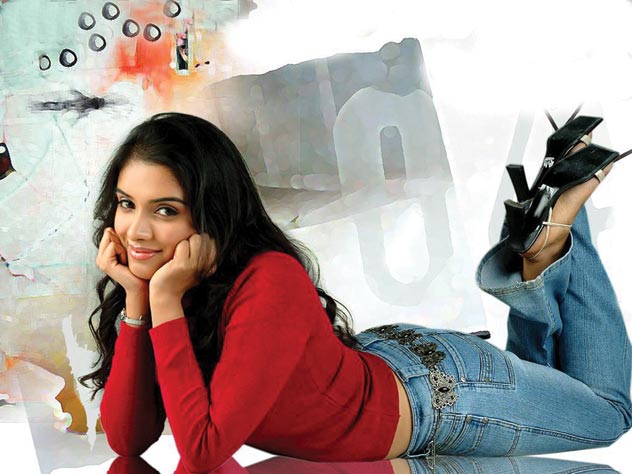 Asin

Newcomer actress Asin had a dream start with Bollywood as she bagged films with two Khans — Aamir and Salman. She was very vocal that she wanted to work with the third powerful Khan — Shah Rukh. Funnily, when she had the chance, she turned it down!

A few days ago, Farah Khan offered her a role in her next film, Happy New Year, which stars Shah Rukh Khan, which is slated to go on the floors by the end of this year.

Asin took her time to mull over the offer, consulted her father and then sent word to Farah that she won't be doing the film. "Ever since Asin appeared on Farah's show Tere Mere Beach Mein, they have been in touch. When Farah offered her the role, initially Asin was quite excited. It is not known why she refused Farah's film," says a source.

The polite way to refuse, of course, is to cite date problems. "She conveyed that the dates which Farah needed would be clashing with her other assignments," revealed the source.

The latest is that Priyanka Chopra and Deepika Padukone have set their eyes on the female lead in Happy New Year. Kareena Kapoor is also in the race. Asin's loss is someone else's gain. It will be interesting to see who bags the role. Considering how sought after Farah is, it is indeed shocking that a new actress in Bollywood, turned her down.

Despite repeated attempts, Farah and Asin remained unavailable for comment.

|TOP|

---
Worried Aamir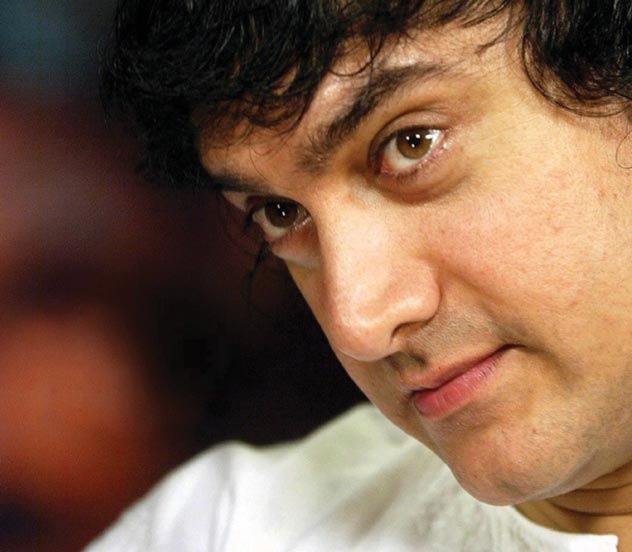 Aamir Khan

Raju Hirani, director of 3 Idiots, says his lead actor Aamir Khan was worried to be a part of the film because he did not fit the age group.

"I wanted four 20-year-olds for the main characters and spent at least six months hunting for the new talent. I required competent actors because the roles were intense where the comic and emotional talents would be put to test," Hirani told PTI in an interview.

But the director, best known for his cult series Munnabhai, says he could not find the perfect casting for his film and in the end decided to settle for competent and established actors like Aamir Khan, R. Madhavan and Sharman Joshi.

"The competent actors had to look young so we got the best — Aamir," the director says.

But Aamir was initially apprehensive about playing a 20-something at the age of 44. The actor, however, decided to ensure that he looks much younger than what he looked in Rang de Basanti or Dil Chahta Hai.

"He has taken a huge effort to look his character and looks much younger than what he was five years ago," Hirani says.

Hirani also denied that Aamir interfered while shooting the film, which is inspired by Chetan Bhagat's IIT story "Five Point Someone."

"The perception that Aamir interferes on the sets is a complete myth. Dedication cannot be called interference. Even if he has a suggestion, he will tell you quietly and say it is your (director's) call. He is the most non-interfering actor I have ever met," he adds.

Actress Kareena Kapoor plays Aamir Khan's love interest in the movie, which is slated to release Dec. 25.

Hirani is also excited about introducing newcomer Omi, his latest find out from Los Angeles.

"I required an Indian born actor who does not know Hindi. Only after you see the film, you will realize that Omi is a good find," the director says.

|TOP|

---
Vegetarian Hero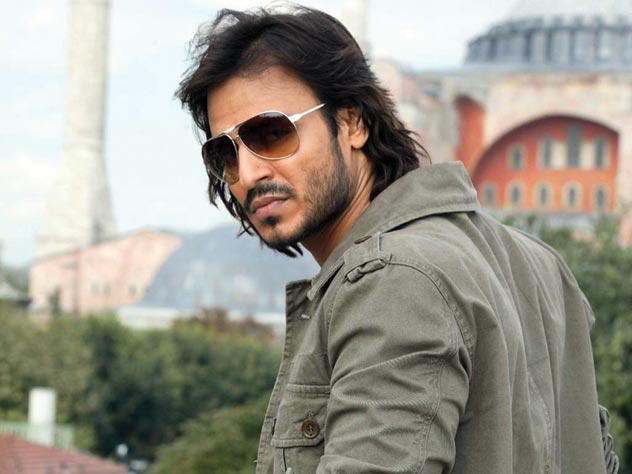 Vivek Oberoi

Bollywood actor Vivek Oberoi, who recently turned vegetarian, has been hailed as "the real hero for all animals" by the animal welfare organization PETA.

After learning that Oberoi has gone the veggie way members of the animal rights group People for the Ethical Treatment of Animals India sent a gift to the actor thanking him for his kind choice.

"By going vegetarian, Vivek Oberoi has proved that he is a real hero for all animals," PETA's Campaign Coordinator Nikunj Sharma said in a statement.

"Kicking the meat habit is the best thing that anyone can do for animals, their own health and the earth," Sharma added.

Oberoi reportedly left eating meat after being persuaded by his Kurbaan co-star Kareena Kapoor who is a strict vegan.

Another Bollywood heartthrob, who prefers vegetables over meat, is Shahid Kapoor. 

|TOP|

---
Frightened Meghna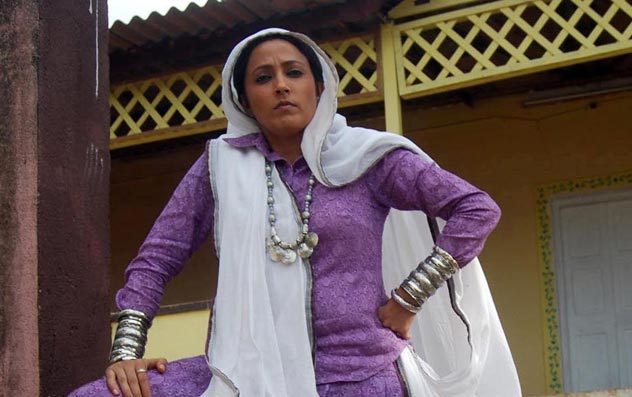 Meghna Malik

She portrays one of the meanest vamps on the small screen with her character Ammaji in Na Aana Iss Des Laado, a serial based on the issue of female infanticide, but actress Meghna Malik says she was initially apprehensive to take up the role.

"I was very frightened when it came to me because my character is such an overpowering lady don," Malik told PTI.

The actress has become a household name thanks to her role in the serial on Colors TV.

"I accepted the role because the story belonged to a village and I felt this was a Godsend because you can't imagine such a character on the small screen," Malik says.

A graduate of the National School of Drama, Malik plays a 50-year-old matriarch in India's northern state of Haryana who supports female infanticide and controls her village.

"Stories have to touch people, these kind of social problems exist in our society that is why people relate to these serials. You can't watch artificial things for too long," she says.

"Saas-bahu is still there but the situations are different in terms of the societies they represent and the kind of problems they reflect. The motive is entertainment but if we are able to put a question in the mind of people then such a lady can exist, that is a major success," Malik adds.

|TOP|

---
Austerity Drive

The International Film Festival of India may have seen a cut down in budgets but organizers say that quality films and foreign participation will make up for the austerity.

"Last year Rs 11 crore were spent on the event but this time has been brought down drastically to around 5 crores," Goa Chief Minister Digamber Kamat, who also chairs Entertainment Society of Goa, the co-host for IFFI, told PTI.

The IFFI will be inaugurated in the capital city of Panaji by veteran actress Wahida Rehman in the presence of dignitaries including union Information and Broadcasting Minister Ambika Soni.

Kamat said that this time more emphasis was laid on garnering sponsorship rather than spending from the state coffers, adding that this time the focus was on the films with the peripheral activities being cut down.

Directorate of Film Festival, which has hosted the festival since its inception, said that the event has always been low on budget compared to other international film festivals.

"It's not just this year. Earlier also we were not spending huge money on guests. The guests who are invited at the cost of organizers are paid economy class ticket and not many facilities are provided to them. They come down here for the love of cinema and we admire that," director of film S.M. Khan told PTI.

|TOP|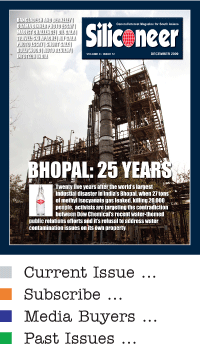 Click here to read the Current Issue in PDF Format
COVER STORY
Toxic Legacy:
Bhopal Disaster
A 1984 industrial disaster has killed over 20,000 people in Bhopal. Activists are determined not to allow the plight of victims to be brushed aside. A report by Anu Mandavilli.
SYMPOSIUM
Bangladesh:
Hopes and Challenges
In a symposium headlined by Bangladesh's UN envoy, Berkeley academics highlighted challenges of contemporary Bangladesh. A Siliconeer report.
COMMUNITY
Trucking to School:
DIL Gala 2009
The SF chapter of DIL, which teaches close to 16,000 students in Pakistan, held a fundraiser, writes Ras H. Siddiqui.
OTHER STORIES

EDITORIAL: Bhopal, 25 Years
NEWS DIARY: November
U.S.-INDIA TIES: Manmohan Singh in U.S.
SUBCONTINENT: The Maoist Challenge
RECIPE: Navratan Korma
REAL ESTATE: Short Sales: Myths, Reality
SUBCONTINENT: Battling Corruption
TRAVEL: Ski Apache, New Mexico
AUTO REVIEW: 2010 Toyota Prius
BOLLYWOOD: Film Review: Tum Mile
BOLLYWOOD: Guftugu
TAMIL FILM: Pazhasiraaja
EVENT: India Rising: AIF Gala
COMMUNITY: News Briefs
INFOTECH INDIA: Briefs
HOROSCOPE: December
---
ENTERTAINMENT

2009 IIFA Awards, Macau
A Siliconeer Exclusive Photo Essay
---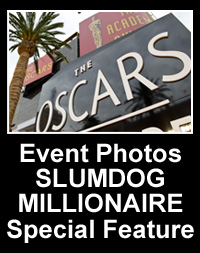 ENTERTAINMENT

81st Annual Academy Awards
A Siliconeer Exclusive Photo Essay
---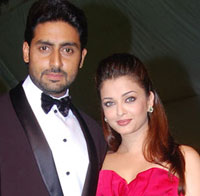 ENTERTAINMENT

IIFA Awards 2008
A Siliconeer Exclusive Photo Essay
---