EDITORIAL: Bhopal, 25 Years Later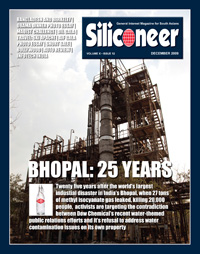 The continuing environmental and health fallout of the 1984 Bhopal disaster is a bracing reminder at a time of euphoria about Indo-U.S. ties that there is a critical issue moral ethics that remains unresolved.

Twenty five years have passed since the world's greatest industrial disaster hit the Madhya Pradesh capital Bhopal.

The leaking of 27 tons of lethal methyl isocyanate gas has resulted in the death of 20,000 people, and 100,000 more still suffer severe, chronic and disabling illnesses: victims are plagued by breathing difficulties, damaged eyesight, reproductive complications, rising cancer rates and a range of other ailments owing to the effects of ongoing contamination.

Dow Chemical, which subsequently bought Union Carbide, refuses to accept liability for the clean-up of toxic waste from the plant which continues to contaminate local groundwater.

One is hard pressed to find a more disgraceful example of corporate malfeasance and subsequent refusal to take responsibility. The Indian government, too, has been found wanting in commitment in making sure the perpetrators are brought to book.

Yet that has not deterred an intrepid band of committed activists all over the world—the most heartening aspect of this depressing tale of corporate arrogance and human suffering is their commitment to take on the corporate titan Dow and demand justice.

It is a matter of deep shame that barring a few activists and students, the response of the Indian American community has been one of deafening silence. It's time for the community to take a stand on this issue if they wish to have any moral credibility at all.

Bangladesh continues to be a byword for poverty corruption and natural calamities, but happily there is more to that nation than just news of misery. The country's economic growth has been remarkably consistent over the years, and its socio economic indicators are more impressive than its wealthier neighbor India.

At a recent conference in Berkeley four experts from the University of California — Allan Smith, Sanchita Saxena, Ananya Roy and Ahmed Badruzzaman — highlighted several aspects of contemporary Bangladesh. Each issue is of profound import in its own right—the way Bangladesh has been straddled with a huge crisis of arsenic poisoning, the really daunting energy and climate crisis that looms, the heartening tales of how non governmental efforts have led to substantive efforts to improve its socioeconomic indices and the remarkable success story of its garments industry.

Bangladesh's Permanent Representative to the United Nations, A.K. Abdul Momen, who delivered the keynote address, was a refreshing change from the conventional diplomat. Brimming with passion and affection for his country, he spoke about the possibilities presented by the country, and his enthusiasm was infectious. We carry a detailed report in this month's issue.

Pakistan is constantly in the news, but for all the wrong reasons. Yet amid the news of violent battles in South Waziristan, suicide bombings that maim and kill ordinary citizens, and constant bickering between the U.S. and Pakistan, it's easy to forget that the nation's people are like people everywhere, trying to grapple with similar socio economic challenges—raising families, making ends meet, somehow building a life that is meaningful and substantive in a time of great challenge.

This is the reason the U.S. based Pakistani nonprofit Developments in Literacy is such a heartwarming corrective to preconceived prejudices against Pakistan and Pakistanis. Here is a group of Pakistanis who are successful, affluent, but most important, have a big heart.

As our correspondent Ras H. Siddiqui writes: "DIL is a U.S. based non-profit organization launched in 1997 that has taken on the difficult challenge of female illiteracy in disadvantaged areas of Pakistan. With modest beginnings, this organization is currently running 150 schools and teaching close to 16,000 students in some remote areas of the country and it hopes to reach the goal of helping 23,000 students by the year 2012. It has mustered a great deal of support from within the Pakistani community in the United States and its good work has been recognized by the mainstream media here including the New York Times."  

The San Francisco chapter of DIL (what a delightful acronym!) held its annual fundraiser and community outreach effort in Palo Alto Nov. 7 with the theme of "Journey through Pakistan" using a "Truck Art" perspective.  

For the uninitiated, South Asian truck art is a wondrously colorful folk art form where trucks (and sometimes buses) are bedecked in extraordinarily intricate artwork.

Ras Siddiqui was present at the event and has a detailed report in this month's issue.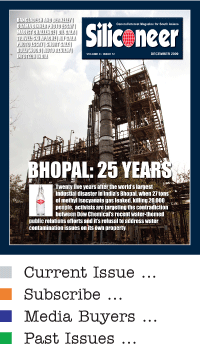 Click here to read the Current Issue in PDF Format
COVER STORY
Toxic Legacy:
Bhopal Disaster
A 1984 industrial disaster has killed over 20,000 people in Bhopal. Activists are determined not to allow the plight of victims to be brushed aside. A report by Anu Mandavilli.
SYMPOSIUM
Bangladesh:
Hopes and Challenges
In a symposium headlined by Bangladesh's UN envoy, Berkeley academics highlighted challenges of contemporary Bangladesh. A Siliconeer report.
COMMUNITY
Trucking to School:
DIL Gala 2009
The SF chapter of DIL, which teaches close to 16,000 students in Pakistan, held a fundraiser, writes Ras H. Siddiqui.
OTHER STORIES

EDITORIAL: Bhopal, 25 Years
NEWS DIARY: November
U.S.-INDIA TIES: Manmohan Singh in U.S.
SUBCONTINENT: The Maoist Challenge
RECIPE: Navratan Korma
REAL ESTATE: Short Sales: Myths, Reality
SUBCONTINENT: Battling Corruption
TRAVEL: Ski Apache, New Mexico
AUTO REVIEW: 2010 Toyota Prius
BOLLYWOOD: Film Review: Tum Mile
BOLLYWOOD: Guftugu
TAMIL FILM: Pazhasiraaja
EVENT: India Rising: AIF Gala
COMMUNITY: News Briefs
INFOTECH INDIA: Briefs
HOROSCOPE: December
---
ENTERTAINMENT

2009 IIFA Awards, Macau
A Siliconeer Exclusive Photo Essay
---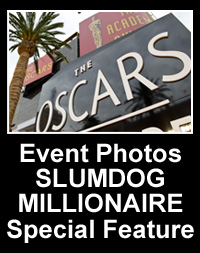 ENTERTAINMENT

81st Annual Academy Awards
A Siliconeer Exclusive Photo Essay
---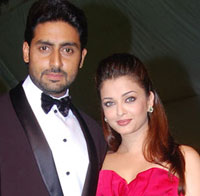 ENTERTAINMENT

IIFA Awards 2008
A Siliconeer Exclusive Photo Essay
---