SUBCONTINENT:
The Maoist Challenge: Fighting Insurgency


India is determined to crush a growing leftwing radical insurgency in parts of the country, but unless underlying deep socioeconomic schisms are addressed, success is likely to remain elusive, writes Siddharth Srivastava.

---

(Above): A demonstration by adivasis in Lalgarh, West Bengal, where Maoist activity is particularly strong.
(Below, right): The ninth CPI Maoist Congress in January-February 2007, held 36 years after the previous congress in an undisclosed location in territory held by guerrillas, was attended by over 100 delegates from 16 states, according to a blog by CPI Maoist general secretary Ganapathi.
---
India has embarked on its biggest effort to root out Naxalism in the country, though an "all out war" has for the moment being whittled down to targeting of known leaders and cadres.

Even as military, police, intelligence and civilian authorities combine resources to take on the grave internal security threat, top government sources point towards more evidence of the role of foreign players in supporting and fomenting the Maoist rebels.

Among the "outside forces" that Indian security agencies speak about are the remnants of the Sri Lankan Tamil Tigers, whose official name is Liberation Tigers of Tamil Eelam or the LTTE.

Sources say the interactions have been in the form of joint training camps and meetings, aimed at specific guerilla war tactics.

The LTTE rebels are known for their surprise hit-and-run devices and jungle warfare that the Naxalites probably want to perfect.

The location of LTTE-Maoist gatherings are remote parts of central and southern India, which are completely under control of the radical leftists, referred as India's "Red Menace" and lately the "Red Taliban."

The combination of expertise of the LTTE and the Maoists can provide a potent mix that the security forces will have to learn to deal with, say officials.

Coastal areas under scrutiny for infiltration by LTTE personnel include Andhra Pradesh, Tamil Nadu and Orissa.

In the absence of an effective LTTE leadership, New Delhi has for the moment ruled out deeper strategic elements such as a combined war against the state.

Possibilities of out of work mercenaries, earlier involved in training LTTE cadres, heading Maoist training camps in India are being looked at.

"One element that we are closely looking at is the indoctrination processes followed by the LTTE that turned some of the cadres (including women) into suicide attackers. This could have dangerous portents as far as Indian Maoists are concerned," an official said.

The core Indian Maoists rebels are estimated to be about 25,000, heavily armed, trained and ideologically driven. They are committed to the worldview that Indian society as exploited by industrialists/state/land owners.

It is not an easy task to take them on, given the camouflage of civilian habitations and the connections that the Naxals already enjoy with insurgent groups in north east India.

Sources say that a team of at least a dozen LTTE members have recently infiltrated into India to aid in the techniques of guerrilla warfare.

Indian security sources suspect that the LTTE militants are already training the Maoist military wing, People's Liberation Guerrilla Army.

In June New Delhi labeled the Naxalite group Communist Party of India (Maoist) a terrorist organization, clubbing it with other banned outfits such as the Lashkar-e-Toiba and the decimated LTTE.

Beyond the LTTE, India is also concerned about aid to Indian Maoists from Nepal, including supply of arms, which opens the possibility of the involvement of China.

This week New Delhi for the first time clearly insinuated that Maoists are procuring arms from China as a "big supplier" of small weapons.

"The Chinese are big smugglers... suppliers of small arms. I am sure that the Maoists also get them," home secretary G.K. Pillai said, who, however, ruled out deeper links beyond delivery of arms. "I do not think so, except getting arms," he said, on being queried about any strategic Chinese design to destabilize India.

Indian security agencies are certain that Nepal is very important for sourcing of weapons and possibly funds from international sympathizers.

Indian Home Minister P. Chidambaram recently said that the Naxals could be procuring weapons through Nepal, apart from known routes of Myanmar and Bangladesh.

---

(Above): AHome Minister P. Chidambaram addressing the presentation ceremony of the Kabir Puraskar and National Communal Harmony Awards in New Delhi Aug. 12. Chidambaram recently said that Naxals could be procuring weapons through Nepal, apart from known routes of Myanmar and Bangladesh.
(Below, right): Map showing areas of India where the Maoist insurgency is particularly intense.
---
Unlike the border with Pakistan or Bangladesh that remains under high security vigil due to threats of infiltration by jehadi terrorists, the Indo-Nepal border is porous due to high human traffic and remains an active smuggling route.

Even though the Unified Communist Party of Nepal (Maoists) has declared that their backing of Indian Maoists is at ideological levels only, with no "working relationship," New Delhi feels that the reality is quite different.

"Given the remote areas of operations, it is more difficult to transfer funds from foreign shores to Indian Naxals. That is not the case for weapons," an official said.

India has, however, so far ruled out confiscating weapons with Pakistani markings from the Maoists.

Long Way To Go

In the last few weeks, India has launched its biggest and most organized offensive to root out the four-decade-old communist insurgency.

It involves more than 100,000 federal paramilitary forces, some of which have being withdrawn from terror hit state Indian Kashmir.

In an unprecedented move, support from defense forces has been sought while inputs have been taken from American security officials to neutralize the Leftist rebels.

An official assessment earlier this year said that the Naxalites were "bent on violence and mayhem against the state and the people" and, therefore, the government is compelled to "squarely meet" the threat.

The central forces' attack — 'Operation Green Hunt' — is focused in strongholds in Chhattisgarh and Andhra Pradesh.

Although all-out action has not been launched yet, systematic gathering of intelligence with the aim to nab Andhra's Naxal leaders, who constitute majority of the Maoist top brass, is happening, with some success.

However, it is not going to be easy for security forces to flush out the Maoists. There are already voices of dissent that the rebels are victims of a lopsided development process.

The solution, thus, lies in a longer term economic and social mobility of the large and poor tribal and peasant populations through land reforms and employment opportunities.

The government action is based on the premise that violence and development cannot go hand in hand unless the former is eliminated. The state cannot be involved in building roads, schools, hospitals and electricity, in a hostile environment.

However, observers say that operationally using direct force against Maoists will not be easy given the widespread areas of their influence, large sympathetic civilian populations and difficult terrain.

Comparisons with the flushing out of LTTE by Lankan forces are specious, as the Tamil Tigers had already been cornered in a much smaller pocket.

Already, in the face of government action over the past month, the communist rebels have killed more than 40 people – including 21 security forces – hijacked the premier Rajdhani Express train for several hours, abducted and killed government officials and have blown up two schools across central and eastern India.

Since 2008, the Maoists have killed about 1,200 people. Maoist-linked violence has killed nearly 8,000 people in India over two decades.

According to official estimates Naxalism has affected 2,000 police stations spread over 223 districts across 20 states in India.

In the early 1990s, the number of districts affected by Maoist violence stood at just 15 in four states; this has now risen alarmingly.

The Maoists rebels have proliferated in provinces Maharashtra, Chattisgarh, Jharkhand, Orissa, Bihar, West Bengal and Andhra Pradesh, referred as the "red corridor."

India's rich coal-mining activity is concentrated in these states which have large tribal belts.

These provinces, though rich in natural resources, score very low on human development indices, which is the main cause of violence. It is extremely unlikely that law enforcement measures will bring much success unless the underlying cause of radical extremism—appalling socioeconomic disparity—is addressed seriously.

---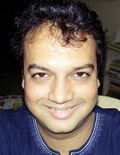 Siddharth Srivastava is India correspondent for Siliconeer. He lives in New Delhi.
---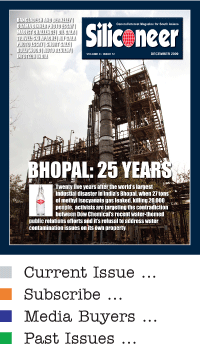 Click here to read the Current Issue in PDF Format
COVER STORY
Toxic Legacy:
Bhopal Disaster
A 1984 industrial disaster has killed over 20,000 people in Bhopal. Activists are determined not to allow the plight of victims to be brushed aside. A report by Anu Mandavilli.
SYMPOSIUM
Bangladesh:
Hopes and Challenges
In a symposium headlined by Bangladesh's UN envoy, Berkeley academics highlighted challenges of contemporary Bangladesh. A Siliconeer report.
COMMUNITY
Trucking to School:
DIL Gala 2009
The SF chapter of DIL, which teaches close to 16,000 students in Pakistan, held a fundraiser, writes Ras H. Siddiqui.
OTHER STORIES

EDITORIAL: Bhopal, 25 Years
NEWS DIARY: November
U.S.-INDIA TIES: Manmohan Singh in U.S.
SUBCONTINENT: The Maoist Challenge
RECIPE: Navratan Korma
REAL ESTATE: Short Sales: Myths, Reality
SUBCONTINENT: Battling Corruption
TRAVEL: Ski Apache, New Mexico
AUTO REVIEW: 2010 Toyota Prius
BOLLYWOOD: Film Review: Tum Mile
BOLLYWOOD: Guftugu
TAMIL FILM: Pazhasiraaja
EVENT: India Rising: AIF Gala
COMMUNITY: News Briefs
INFOTECH INDIA: Briefs
HOROSCOPE: December
---
ENTERTAINMENT

2009 IIFA Awards, Macau
A Siliconeer Exclusive Photo Essay
---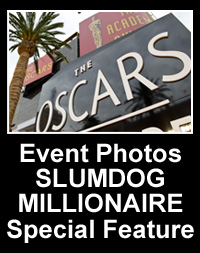 ENTERTAINMENT

81st Annual Academy Awards
A Siliconeer Exclusive Photo Essay
---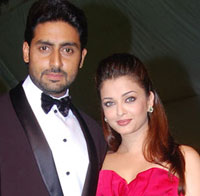 ENTERTAINMENT

IIFA Awards 2008
A Siliconeer Exclusive Photo Essay
---