HINDI FILM REVIEW:
Sensitive Story: Tum Mile


Rating: *** (Good)
Tum Mile

Directed by: Kunal Deshmukh
Music: Pritam
Starring: Emraan Hashmi, Soha Ali Khan, Mantra and Rituraj

---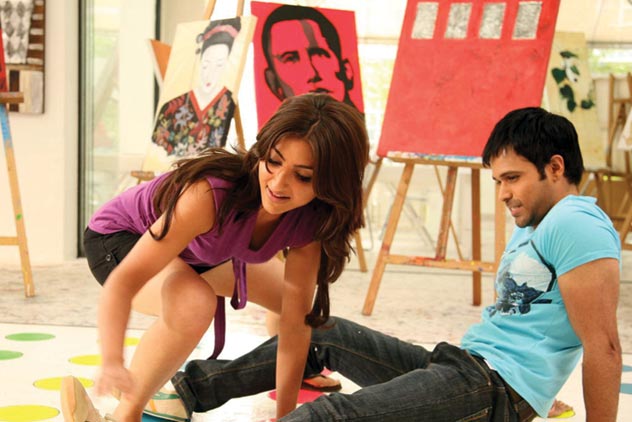 (Above): Emraan Hashmi and Soha Ali Khan in "Tum Mile."

---
Boy meets girl. Love happens, but does not last. Six years pass, and they meet again. And then they are in the thick of an overwhelming natural calamity that hits Mumbai.

If nothing else, Tum Mile is a welcome sign of at least the strides that Hindi cinema has taken in terms of plot. It stands in remarkable contrast of the hackneyed story lines of rich girl-poor boy, oddly coiffed villains, the perennially dressing-gown sporting stern patriarch of the heroine and boozy sessions with a woman of dubious morals but—you guessed it—a golden heart.

A perfect film it is not, but it does have a number of redeeming features. But more about that later. First, the story.

Akshay (Emraan Hashmi) is a middle-class Indian student studying art in Cape Town. (It's a film from the Bhatts—so the poor hero has no choice but being in the fine arts). Sanjana (Soha Ali Khan) writes about environmental awareness for a youth magazine, displaying a keen sensitivity though she does not belong to the same social background of her readership.

The two are very different, but they fall in love, live together. Alas, their differences become unbridgeable as the two get torn apart by bickering and ego clashes.

They part ways.

---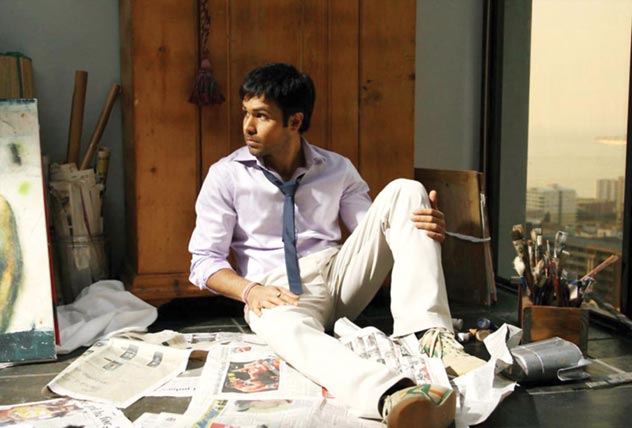 (Above): Emraan Hashmi in "Tum Mile."

---
Six years later, they meet during a flight to Mumbai.

The film is set against the backdrop of the terrible July 2005 Mumbai floods.

There are two storms here—one outside and one within as two people who once loved each other struggle to come to terms with each other all over again.

What starts off as an innocuous encounter on the same flight back to Mumbai ends up becoming a rollercoaster ride through some of the darkest hours of Mumbai. India's financial metropolis is buffeted with disaster and loss in front of their eyes as they are forced to stick together in a time of crisis.

The film moves back and between the past and the present.

---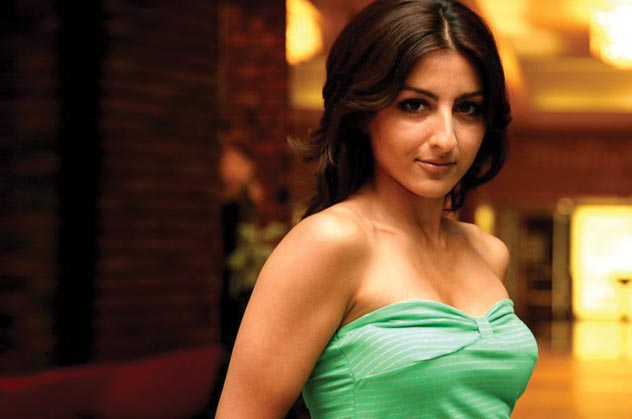 (Above): Soha Ali Khan in "Tum Mile."

---
It's an eventful past, as gradually with time, they journey through the emotional pitfalls, the constant bickering, the frantic and urgent making up, and irreconcilable differences ending in a final break up.

Now they are struggling their way through a stormy night in Mumbai that threatens to take over the city, their fears and insecurities lying bare as their guard drops.

The two learn more about each other on that night than they knew in all those years of being together — tough situations can do that. They realize how transient and unpredictable life is and they need to make the most of the time that has been given to them together.

Dialogues brim with wit and substance, and have more than the occasional flash of brilliance. The camerawork (Prakash Kutty), flood sequences (action director Abbas Ali Moghul) including sets and visual effects are first rate.

Emraan is quite impressive but Soha Ali Khan, though sincere, fails to match his intensity.

---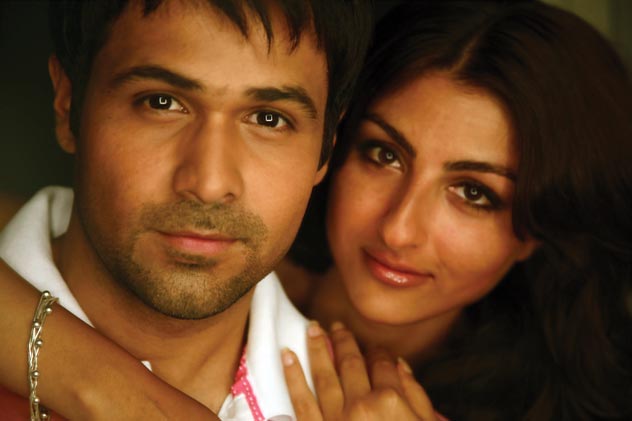 (Above): Emraan Hashmi and Soha Ali Khan in "Tum Mile."

---
Critics will surely carp at the short shrift the Mumbai tragedy receives as the film focuses on the inner storm of the two protagonists. There are other flaws, too—poor background music is one—but overall the film provides an intelligent, thoughtful story with reasonably good production values that eschews the egregious tics of the standard Bollywood potboiler.

Now, how many Bollywood films can make that claim?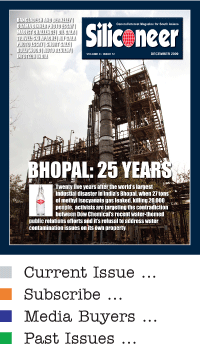 Click here to read the Current Issue in PDF Format
COVER STORY
Toxic Legacy:
Bhopal Disaster
A 1984 industrial disaster has killed over 20,000 people in Bhopal. Activists are determined not to allow the plight of victims to be brushed aside. A report by Anu Mandavilli.
SYMPOSIUM
Bangladesh:
Hopes and Challenges
In a symposium headlined by Bangladesh's UN envoy, Berkeley academics highlighted challenges of contemporary Bangladesh. A Siliconeer report.
COMMUNITY
Trucking to School:
DIL Gala 2009
The SF chapter of DIL, which teaches close to 16,000 students in Pakistan, held a fundraiser, writes Ras H. Siddiqui.
OTHER STORIES

EDITORIAL: Bhopal, 25 Years
NEWS DIARY: November
U.S.-INDIA TIES: Manmohan Singh in U.S.
SUBCONTINENT: The Maoist Challenge
RECIPE: Navratan Korma
REAL ESTATE: Short Sales: Myths, Reality
SUBCONTINENT: Battling Corruption
TRAVEL: Ski Apache, New Mexico
AUTO REVIEW: 2010 Toyota Prius
BOLLYWOOD: Film Review: Tum Mile
BOLLYWOOD: Guftugu
TAMIL FILM: Pazhasiraaja
EVENT: India Rising: AIF Gala
COMMUNITY: News Briefs
INFOTECH INDIA: Briefs
HOROSCOPE: December
---
ENTERTAINMENT

2009 IIFA Awards, Macau
A Siliconeer Exclusive Photo Essay
---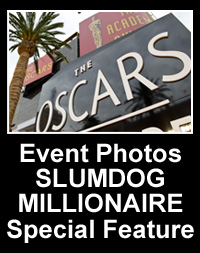 ENTERTAINMENT

81st Annual Academy Awards
A Siliconeer Exclusive Photo Essay
---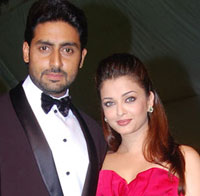 ENTERTAINMENT

IIFA Awards 2008
A Siliconeer Exclusive Photo Essay
---