REAL ESTATE
Short Sales: Myths and Reality


If you are a hapless homeowner saddled with a property on which you owe more than it is worth, short sale could be an excellent solution. Unfortunately, a number of myths about short sales are making the rounds. Realtor Ashok Gupta separates myth from reality in this follow up article after his overview of the real estate challenge last month.
---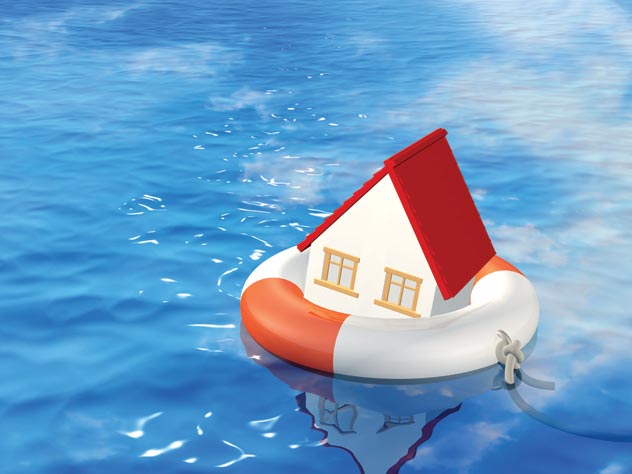 ---
Last month, we discussed various options for homeowners who are in distress and pointed out that a short sale can be an excellent solution for homeowners who must sell homes on which they owe more than they are worth. Unfortunately, a number of myths about short sales have developed, and it is important to understand the reality of this process should you find that it meets your current needs.

This month we will separate myth from reality on an issue that is a subject of kitchen table discussions all over America.

Three Must-Have Qualifications for a Short Sale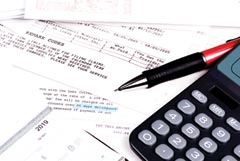 There are many misconceptions of what qualifies a seller of real estate for a short sale. Simply put, the first of the three major items that banks will be looking for to consider a seller for a short sale is financial hardship. Although there will be much more information required, this is an excellent place to start. A seller must meet all three of these thresholds just to qualify as a short sale candidate.

FINANCIAL HARDSHIP. Financial hardship may be defined as "a material change between the day the mortgage was signed and today that has affected the borrower's ability to pay." First and foremost, any lender will want to see that you are experiencing financial hardship as defined above. Financial hardship is a verifiable issue that has caused you to miss payments or have financial difficulties. Financial hardships can be issues such as:

Mortgage payment adjustment (Option ARM Loan).

Job loss – layoffs or reduced hours.

Disability, sickness, major medical issues in family.

Too much debt.

Business failure.

MONTHLY SHORTFALL. The second must-have qualification for a short sale is monthly shortfall. Every lender uses a financial worksheet that is essentially a monthly profit and loss account or income and expenditure account, to assess that a potential short sale client cannot afford to pay their mortgage. This may sound difficult. In reality, determining whether you have a monthly shortfall or not is actually relatively easy.

The equation is:
Total Monthly Income – Total Monthly Expense = Monthly Surplus/(Shortfall).

You may not have a monthly shortfall but will have one soon due to a payment increase or pending layoff, etc. You still can qualify for a short sale as long as this issue is verifiable.

INSOLVENCY. Insolvency is not bankruptcy, and is considered the third must-have qualification in the short sale process. Insolvency is a situation where you owe more that what your all asset value is. Having a fully paid house and requesting a short sale on another is not an example of insolvency. In order to qualify for a short sale, you cannot have the means to pay down your mortgage. You do not however have to be completely broke—this is a common misconception, the lender will want to see that over time the borrower will not be able to pay his/her obligation.

Myths about Short Sale

The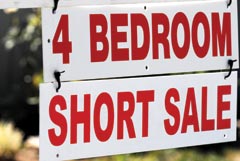 short sale market constitutes almost 30 percent of the current housing inventory. Here are some quick answers to commonly asked questions.

Is it not true that the bank would rather foreclose than bother with a short sale?

This is one of the most common misconceptions. The reality is that banks do not want to foreclose on your property because the foreclosure process is incredibly costly. Banks, investors, and even the federal government have all publicly stated that if a person is qualified for a short sale, the deal needs to be considered. Overwhelmingly, banks receive more on their investment through a short sale than a foreclosure. The qualifications for a short sale include:

Financial hardship – There is a situation causing you to have trouble affording your mortgage.

Monthly income shortfall – "You have more months than money." A lender will want to see that you cannot afford, or soon will not be able to afford, your mortgage.

Insolvency – The lender will want to see that you do not have significant liquid assets that would allow you to pay down your mortgage.

If a homeowner is current on his mortgage, why the lender should negotiate a short sale?

Being current on the mortgage is helping your credit to remain intact. Today lenders are looking for verifiable hardship, monthly cash flow shortfall, or pending shortfall and insolvency.

If you meet these three requirements and believe that you soon may be unable to afford your mortgage, consult your real estate professional and act immediately. Any delay could limit your options. Do not wait until the countdown clock to foreclosure has started because then you have even less time left.

What should one do if there is not enough time to negotiate a short sale before foreclosure?

This is a myth that probably hurts homeowners the most. Many do not realize that foreclosure is a process, and that there is time to make decisions that may result in better outcomes.

The foreclosing party—in most cases a lender—can stall a foreclosure up to the final day of the process. Today, many lenders will stall a foreclosure with as little as a phone call from you explaining that you are trying to sell, and almost all lenders will stall a foreclosure with a legitimate contract. For real estate professionals who understand foreclosures and short sales, there is time available until the foreclosure process is complete.

What would you like to say to homeowners who feel embarrassed to list their home as a short sale?

It is understandable to have reservations about letting the world know that you owe more on your home than it is worth. However, according to recent estimates, more than one out of eight homeowners in the U.S. is in the same situation. You are to be congratulated for admitting you need help, taking action, and finding a professional who can work with you toward a solution.

With recent estimates showing 40-60 percent of U.S. sales will be short sales or foreclosures, you are not alone.

In most cases lenders have made the short sales impossible and they never get approved.

This is a complete falsehood. Are short sales more difficult to execute? Yes. Do you, as a homeowner, need to learn about a new process? Yes. Are they impossible? Absolutely not.

The first requisite of a short sale approval is listing with a licensed realtor. And, agents with the Certified Distressed Property Expert designation receive thousands of short sale approvals on a monthly basis. These professionals have undergone extensive training in methods to help homeowners in distress and process short sales. While there are no guarantees in any transaction, more and more short sales are being approved regularly. This is far from an impossible process.

Reports are suggesting that banks are waiting on a bailout and not accepting or processing short sales.

You may have heard this, but the reality is that banks (and the U.S. government) are trying to do anything they can, within reason, to avoid foreclosing on properties. It is preposterous to believe they would deny a short sale in hopes that some future legislation would pass and pay them for losses.

Today, more banks are aggressively pursuing short sales and working with agents who understand how to process them. Freddie Mac recently hosted a national training Webinar for real estate agents where they expressly stated the organizational goal of "eliminating distressed assets through modification or short sale."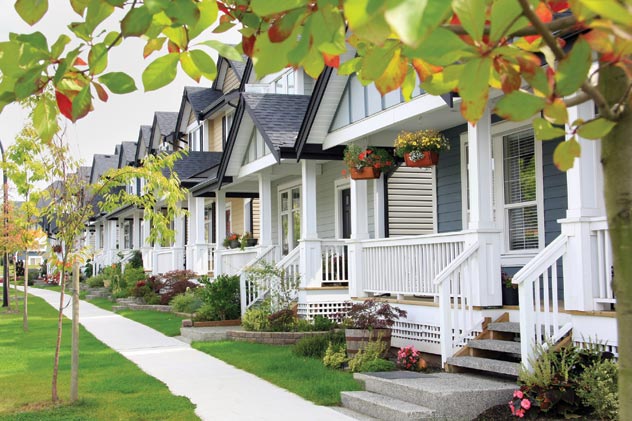 Do you think that buyers are not interested in short sale properties since it takes longer time to close?

This is a myth that potential sellers hear all the time. Thankfully, this is just not true. In fact, many agents are getting calls from buyers who say they only want to look at foreclosure and short sales.

For buyers, short sales and foreclosures have become synonymous with "good deals." More specifically, international buyers are targeting these properties. Listing with an experienced agent who is educated in the short sale process will provide you with a great chance of quickly seeing a contract on your property.

So here's the bottom line: If you own a home that's worth less than you owe, don't procrastinate. Meet a real estate professional with an understanding of depressed properties, and explore the best option. Running away from the problem won't solve it.