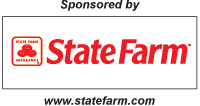 AUTO REVIEW:
Style and Functionality:
2009 Toyota Venza


The 2009 Toyota Venza offers passengers and driver passenger car comfort with road-handling SUV mannerisms, writes Sally Miller Wyatt.
---
(Above): Exterior view of the 2009 Toyota Venza.

---
If you love Toyota products, they're rolling out a brand-new model for 2009 that may catch your interest, especially if you're not a big fan of sedans or sport utility vehicles.

The 2009 Toyota Venza is an artful blend of both, with a splash of upscale features tossed in for good measure.

Designers were charged with creating a hybridized vehicle for just the North American market. This all-new creation was to have passenger car seating for five, but with the functionality of a sport utility vehicle.

---
(Above): Interior view of the 2009 Toyota Venza.

---
We recently spent some time in the Venza, and first impressions were good, especially as they pertain to the demands a family typically puts on a vehicle. The 2009 Venza is not a station wagon, but it sure could pass for one, based on interior dimensions. The rear passenger seat is generous, and leg room is quite ample. Those long-legged teens will be able to stretch out in here. Nothing is given up in terms of space as far as the rear cargo area is concerned; there is also a good amount of room back there.

As for the upscale design features? You'll find subtle design elements – such as chrome accents, optional leather seating and wood-grain-type trim – that do lend a luxurious feel. Other design elements are more subtle but definitely appreciated, such as an interior structure that has been specifically designed to provide wide and easy openings to the rear passenger seat, making it much easier to move into and out of the car. Seats are also slightly elevated, offering an excellent view of the road. The front passengers are treated to dual climate controls, and an instrument panel that is apportioned in a 60/60 split, giving the illusion that the instrument panel is angled toward either the driver or front passenger position.

---
(Above): Exterior view of the 2009 Toyota Venza.

---
The 2009 Venza also has a most interesting center console. We dubbed it a "Houdini" console because it seemed to offer a million different ways to be opened. It's extra long in length, and if you slide one door open it reveals a deep well that is large enough to hold a purse. The compartment is illuminated and also equipped with an auxiliary audio jack, 12-volt power point, and an iPod/MP3 storage compartment, as well as illuminated dual cup holders.

All Venzas are equipped with such standard features as dual zone air conditioning, AM/FM six-disc CD changers, tilt and telescoping steering wheels with audio controls, remote keyless entry, an electrochromatic rear view mirror with compass, multifunction display, cruise control, rear wiper, and very effective privacy glass.

To satisfy the SUV element, Venzas will be available in front- and all-wheel-drive configurations.

---
(Above): Interior view of the 2009 Toyota Venza.

---
Power is provided by a 3.5-liter V6 engine that produces 268 horsepower at 6,200 rpm. Standard power comes from an all-new 2.7-liter, four-cylinder engine. Both engines come with a six-speed sequential-shift, electronically controlled automatic transmission.

Safety features include seven air bags, including one for the driver's knees, front seat side mounted ones, front driver and passenger seat-mounted side and side curtain airbags for both rows of seats. Venzas are also equipped with anti-lock brakes, traction control, electronic brake-force distribution, brake assist and vehicle stability control. Active front head rests are also standard safety features.

On the road, we found the Venza handled nicely, if not a little on the "loose" side. Visibility was excellent. The seats in all five positions were very comfortable, particularly for rear seat passengers. Your teens will have no complaint here.

The 2009 Toyota Venza is an artful blend of style and functionality, offering passengers and driver that passenger car comfort with road-handling SUV mannerisms.