CINEMA
Hollywood Film Star: Dileep Rao

Indian American actor Dileep Rao has acted in some of the latest Hollywood blockbusters, including Avatar and Inception. Our correspondent Ras H. Siddiqui recently had a chat with him.
---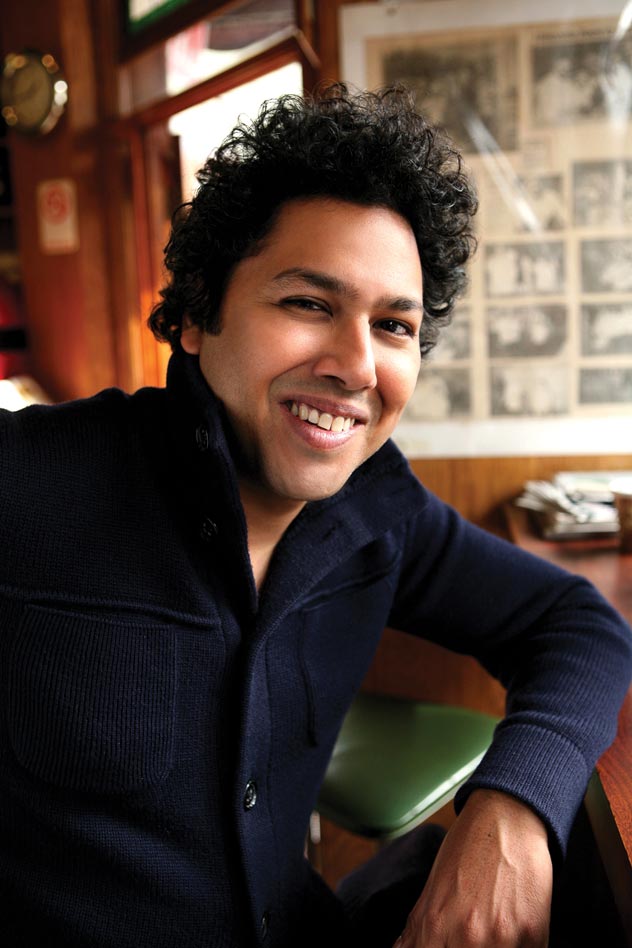 (Above):  Indian American actor Dileep Rao has acted in several recent Hollywood blockbusters.

---
Ordinarily, it should have been quite easy to interview an Indian American actor from a movie that one has recently seen and ask him some light-hearted questions about his role it. But this time the task is not easy, especially after viewing the movie Inception itself, and experiencing it with a certain level of difficulty (this scribe s still trying to fully decipher its content). It seems that one walks away with many questions from this wonderfully challenging film. In any case, the task at hand is to proceed with the interview and hopefully to learn something more about it from Dileep Rao who plays Yusuf "the chemist" in it. Inception is already making all kinds of waves at the box office.

Briefly, what can you tell us about yourself?

Dileep: I was born in Los Angeles to Indian parents and grew up in many different places overseas. At one point in time I was actually studying to be a doctor since I had always been interested in the sciences. But somehow I became drawn towards the arts. I believe that it is important that we honor the arts in our community.

How did you become an actor? Were you at any point influenced by India's Bollywood in the process?

Dileep: Actually, I was not Bollywood inspired but I did watch some Indian movies while growing up. I am really an American actor who took the theatrical route of western stage (e.g. Russian theatre) acting to enter the world of movies. At one point in my life I needing something to express myself and found it in acting and was attracted to it. It was like when you first meet your future wife or something. You just know when she is the right one for you. I am very happy that this path has proved to be right for me.

You have to consider yourself amongst the very lucky or one wise enough to have chosen just the right agent. How does it feel to have been a part of a super blockbuster (Avatar) and another one in the making (Inception)?

Dileep: It has been an honor more than anything else. I've had the same agent for quite some time which helps. But as far as success, you never can tell if a movie project that you are involved in is going to be a hit till you do it and wait for audiences to respond. I've been lucky to have worked with three of the best movie directors in the world today, James Cameron (Avatar), Sam Raimi (Drag Me to Hell) and Christopher Nolan (Inception). I have been very fortunate.

---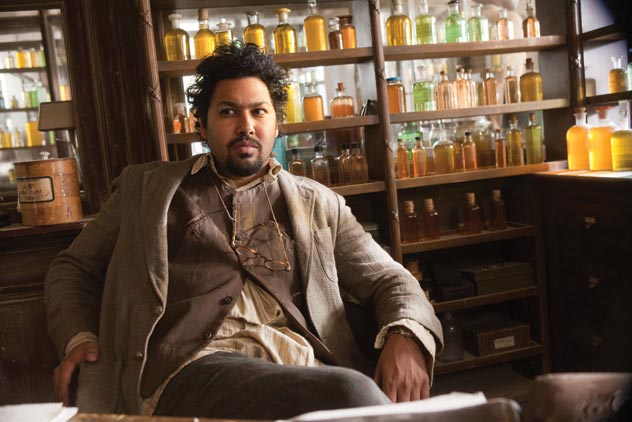 (Above):  Dileep Rao plays Yusuf the chemist in the latest Hollywood blockbuster "Inception."

---
What was it like to work with director Christopher Nolan, the man who gave the Batman story a level of complexity that we had never seen before in The Dark Knight, and the one who has taken imagination to the next level in Inception?

Dileep: It has been a tremendous honor. He is really intelligent and also very challenging. He demands a lot and sets very high standards for everyone and you have to perform. He is a very gifted man with an incredible imagination which is reflected in his film, Inception. He can also be incredibly funny.

You play the character Yusuf also known as "the chemist" in this film. How would you define this role in the scheme of things?

Dileep: The role of Yusuf is important to the project. I saw him as an Indian who was born in Kenya, schooled in Britain, but now lives in Mombasa and works just out of sight of the local authorities. This was a role that I could use some of my science background in, since in the story he is preparing chemicals for sedation, thus "The Chemist" label. Yusuf starts off as a brainy character, the mixer of just the right sleep-dream enhancement but he later also plays an action-adventure role as the driver of the van.

Most of us in the audience just don't know what hits us in Inception. Even a student of Jungian psychology would have difficulty deciphering its plot. In your opinion, what is the movie about?

Dileep: I think that this movie is about identity. It has some deep insight into our fears and desires. It delves into the dark side of our lives which Jung and Freud did much to first illuminate but we sort of forget now. We think we are who we consciously think we are but much of what we do, what we want, what we fear is driven by things just beyond our self-perception. Inception is a unique and startling work for exploring these ideas and the credit for that goes to Christopher Nolan.

From what we have seen in Inception, one can predict that another Oscar nomination is slated for Leonardo DiCaprio. What was it like to work on a movie set with him?

Dileep: DiCaprio makes things look easy. He is an amazing actor. You can learn a great deal from him. He is also a nice and humble guy who makes everyone else better. He's generous and gifted as an artist but he's also just a great guy to hang around with.

---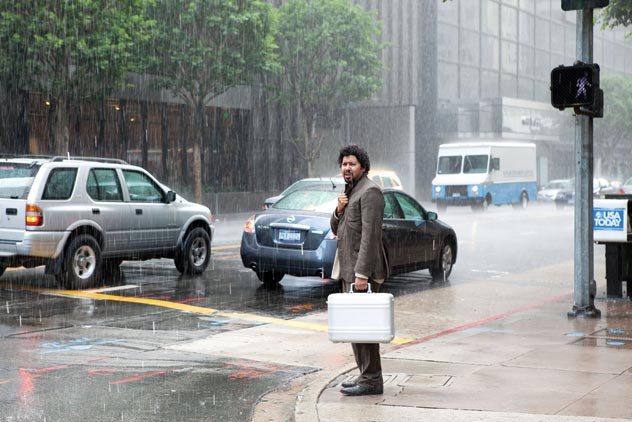 (Above): Dileep Rao says it's an honor to be able to have acted with top Hollywood directors like James Cameron, Sam Raimi and Christopher Nolan.

---
Inception gets two thumbs up from this scribe. It is a "must see" film. But where does Dileep Rao go from here? That question will be answered in the coming years, but thus far some of the movies that he has acted in have already reached the very top. We hope to see more of him playing important roles and on a side note for our readers, since his name almost matches that of one senior Indian-Bollywood acting legend by the name of Dilip Kumar (Yusuf Khan), we desi movie fans will continue to keep our expectations very high!

---

Ras Hafiz Siddiqui is a South Asian American writer who lives in Sacramento, Calif.
---