SUBCONTINENT
The Fuel Gambit: Price Decontrol

The Indian government's controversial bid to decontrol fuel prices may have led to an instant rise in price, but it will draw investment in oil and gas exploration and production, writes Priyanka Bhardwaj.
---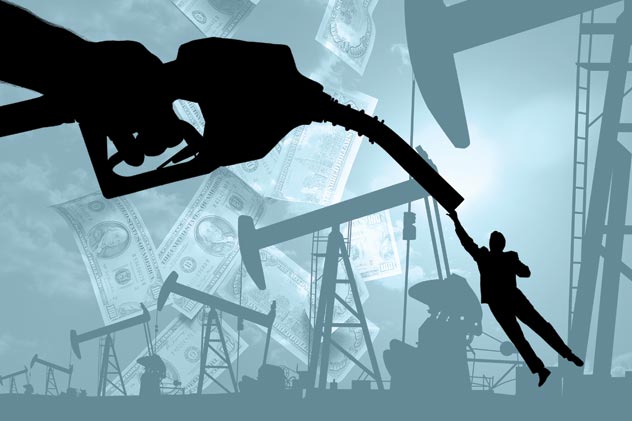 ---
In a boost to investors interested in the sector, the Indian government decontrolled gasoline prices June 25.

Though the move did lead to an instant rise in gasoline price by Rs.3.50/liter, the much awaited reform will usher public and private investments in oil and gas exploration and production.

This could go some way in enabling India to overcome its acute deficit of fuel over the longer term.

Fuel reforms have been a contentious topic in the country given a plethora of subsidies that have bled the state oil firms while protecting consumer interests.

Some observers have called the latest change as the incumbent Prime Minister Manmohan Singh's boldest reform move in his second term in office since May 2009.

Industry analysts have commended him by saying that the ministry of petroleum and natural gas has taken a difficult and decisive step by this deregulation.

A prime catalyst has been the political stability of the Congress-led government that has enabled it to push for reforms in various spheres that have ranged from power, infrastructure, education and multi brand retail.

Recently the government also revised the administered prices for inter-company sales of gas, another decisive move

As per official estimates, the deregulation of gasoline price and increase in those of diesel, kerosene and LPG will lead to the oil companies lowering their under recoveries (selling fuel at lower than cost price) by Rs. 200 billion in the financial year 2010-11.

Publicly owned oil producers have faced under-recoveries amounting to Rs.180 billion in the April-June 2010 quarter.

As per the new norms, various public sector oil companies such as Indian Oil Corporation, Hindustan Petroleum Corporation, and Bharat Petroleum Corporation, are now allowed to review gasoline prices on a monthly basis.

In a statement the Oil and Gas Ministry said, "The price of gasoline will be market-determined and the oil companies will take the decision themselves. The decision of oil companies would be based on factors like what is the competition doing and whether prices will be determined jointly or on individual basis."

However, any price tinkering has to be set off after a consensus among the firms. Indian petroleum secretary S. Sundareshan in a joint meeting of three top oil firms said that in order to avoid the problem of differential pricing of fuel from one gasoline pump to another, prices will have to be kept uniform.

---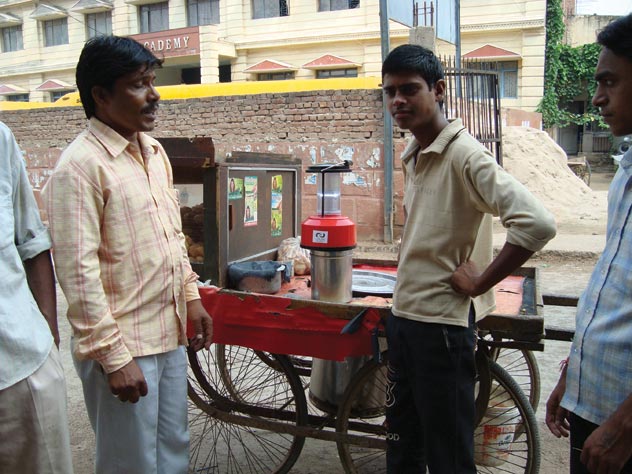 A roadside vendor with a kerosene-powered lamp. Fuel prices have been decontrolled in India, with prices of all kinds of fuel going up, but analysts say that the measure will result in long-term benefits with more investment from the public and private sector.
---
The gasoline price will be based on prevailing international crude oil and product price trends, though there is no further change expected in the month of July 2010.

Private giants such as Reliance Industries Ltd and Essar that feel the "need to monitor the situation for a few months" are expected to enhance their fuel retail presence in the near future.

Retail specialists have applauded the move saying that this will reflect positively on benefits of opening fuel sales.

The decontrol of prices has yet not been extended to diesel as it would result in increased inflation and deteriorate the buying capacities of the poor.

However, in a sign that the government wants to do away with subsidies, there has been an upward revision in price of diesel that has increased by Rs.2 a liter in national capital Delhi, with a corresponding increase in other regions of the country.

The price of domestic LPG has also been hiked by Rs.35 a cylinder and kerosene by Rs.3 a liter.

Experts state that this will enable a balance between requirements of consumers, protection of exchequer and needs of oil marketing companies.

India has doubled its efforts to explore hydrocarbon in its own territories.

The government is chalking out a policy to explore shale gas potential and is preparing to implement an Open Acreage Licensing Policy regime.

Under OALP it is hoped global energy firms that have been hitherto hesitant to enter the Indian sector will do so. The new exploration licensing policy is expected to be substituted by OALP by the end of 2011. For the purpose a national data repository is being prepared.

In case of off shore territories the government is encouraging and also participating in collating management and financial resources to build a sovereign fund in order to bid for hydrocarbon blocks in North and South America, Russia, Africa and Australia.

The idea of the historic Peace Pipeline or the Iran-Pakistan-India gas pipeline that had hit various roadblocks is also being brought back from the back burner.

---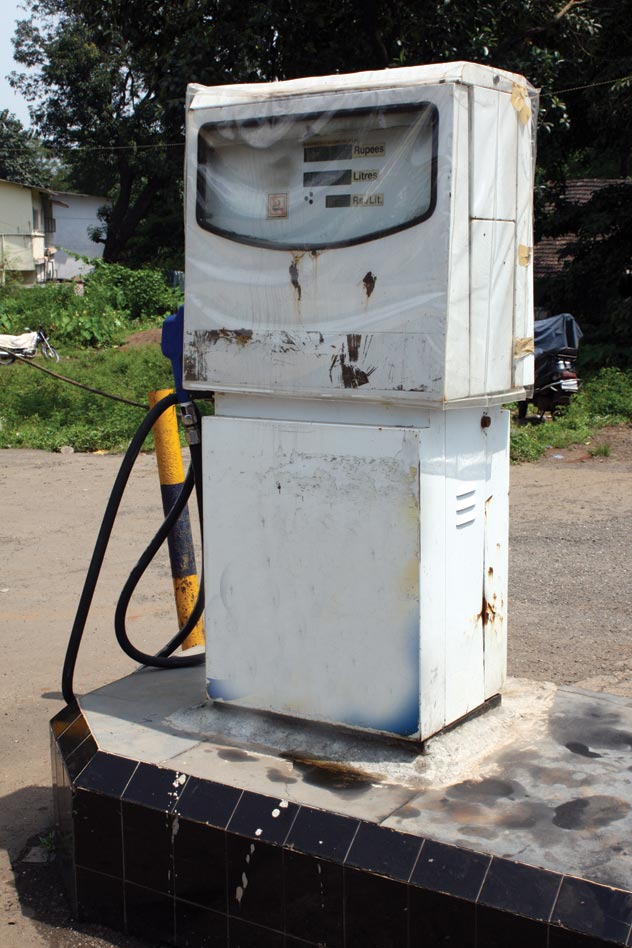 A gas pump at an Indian filling station.
---
The dates for talks that will be taking place in Tehran will be announced by Iran. The Iran-Pakistan section is well in progress.

The country also intends to raise its strategic crude oil reserves so that short term disruptions can be tided over. This is being implemented by the Indian Strategic Petroleum Reserves Ltd.

India's reserves will last for at least 90 days of consumption, going up from 74 days.

Among steps to create market determined conditions, New Delhi is studying options of offloading shares of state explorer Oil and Natural Gas Corporation and refiner Indian Oil Corporation without losing its majority holding.

This follows stake sales of state firms such as NTPC and CIL.

A rising economic power, India, is making all out efforts to tackle global economic crises better than many other nations.

To continue on the growth trajectory and attain higher rate of development the reforms need to touch the most common denominator.

The creation of sustainable livelihoods for the masses that are unemployed will have to be brought about. This will have to be enabled by bringing in social sector investments and weeding away corruption and encouraging indigenous industries and private players.
---

Priyanka Bhardwaj is a reporter with Siliconeer. She is based in New Delhi.