SUBCONTINENT
Massive Power Push: Mega Projects


India plans to meet its massive power needs for its growing economy with coal fired ultra mega power projects, writes Siddharth Srivastava.

---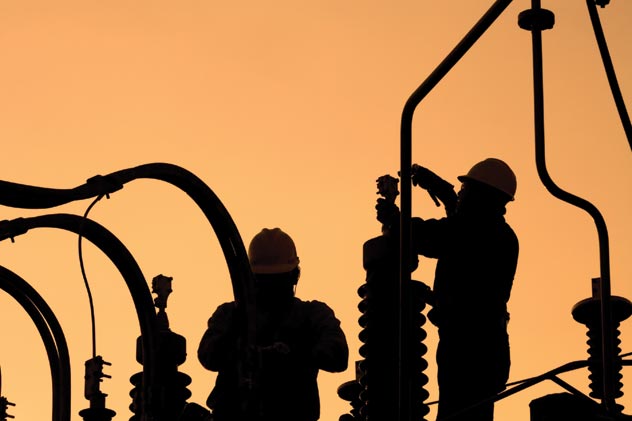 ---
A big portion of India's massive electricity generation plans to tide over acute power deficits rests on the success of coal-fired ultra mega power projects or UMPPs of 4,000 MW and above.

The Anil Ambani-backed Reliance Power has bagged three UMPPs of 4,000 MW each out of the four awarded by the government so far: Sasan (Madhya Pradesh), Tilaiya (Jharkhand) and at Krishnapatnam (Andhra Pradesh). Tata Power has won the Mundra (Gujarat) UMPP.

The government has announced plans of 5 more UMPPs (total 9), with four at pithead and five in coastal locations, to help meet the 100,000 MW new capacity target in the 12th plan period (2012-17).

New Delhi is reportedly planning to add more to its existing list of nine UMPPs to augment power capacity by more than 55,000 MW. State-owned Power Finance Corporation is the nodal agency for UMPPs.

Each UMPP requires an investment of up to Rs. 200 billion, with states such as Karnataka, Maharashtra, Chhattisgarh, Andhra Pradesh, Orissa and Gujarat at the forefront of pushing for such projects.

About 70 percent of India's electricity is generated from over coal-fired thermal plants. India's implementation record for power projects is, however, very poor.

Progress Report. Earlier this month, R-Power, which is looking at a power portfolio of over 37,000 MW, said it has tied up finances for its 4,000 MW Rs. 175 billion UMPP at Krishnapatnam via a 75:25 debt-equity ratio.

"We have completed the financing arrangements for two UMPPs (the other being Sasan) and secured funding for a capacity of 10,000 MW."

R-Power is also due to start work on the 4,000-MW Chitrangi thermal power project in Madhya Pradesh by October this year following environment, defense and land clearances. The project will use incremental coal coming out from captive mines of RPL's Sasan UMPP.

Tata Power which is implementing the Mundra UMPP is investing nearly Rs. 220 billion ($4.5 billion) by 2012. It expects to generate about 12,000 MW by 2014, with coal supplies linked to Indonesia.

The corporate interest in thermal power projects has been generally good.

---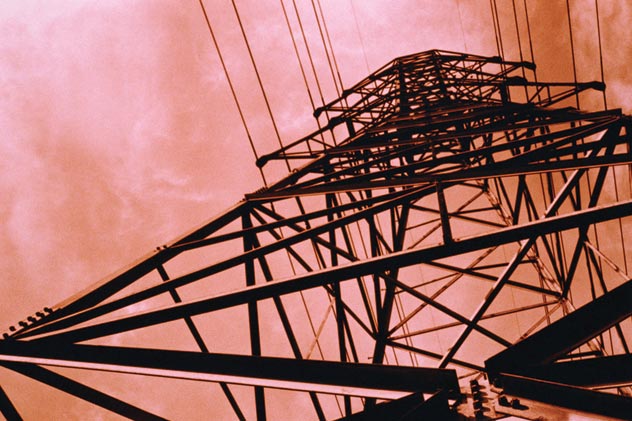 ---
Firms that have placed their bids for UMPPs include majors big players like L&T, NTPC, Tata Power, Sterlite Industries, Jindal Steel & Power, Essar Power, GVK, AES Power, Lanco Infratech, Dian Wijaya (Malaysia), Torrent Power and Citra, among others.

Following a truce with brother Anil, Mukesh Ambani led private sector giant Reliance Industries has said that it will also bid for UMPPs.

Mukesh recently said, "We will be bidding for the UMPPs and will unveil our investment plans for power sector…We see an unbounded opportunity in this sector."

A part of the Ruia group, Essar Power, is investing over Rs. 200 billion (over $4 billion) to raise power capacity to 6,000 MW in the next three years. Coal mines in Australia, Mozambique and Indonesia, are expected to fill domestic gaps.

India's largest power producer, the state owned NTPC, aims to produce over 70,000 MW by 2017 from the current 30,700 MW.

Problem Areas. Land acquisition issues that have bedeviled India's large projects, coal linkages and environment clearances are some of the major problems that are affecting the pace of UMPP development.

The Bedabahal (Orissa) UMPP has hit a road block as the captive coal mines associated with the project now figures in the list of areas prohibited for mining activities by the Environment Ministry.

The problem came to light just prior to the July 30 deadline for submitting pre-qualification bids (request for qualification) for the UMPP.

Similar issues are being faced at the Chattisgarh UMPP where the coal field linked to the project has been declared as a no-go area for mining.

India's federal minister for environment and forests Jairam Ramesh has been looking to prevent top mining firms from tapping 35 percent of the country's coal reserves due to environmental concerns in forested areas.

"I cannot, in clear conscience, clear these projects in the no-go areas," Ramesh has said.

PMO Steps In. Taking cognizance of delays in thermal power projects, the Prime Minister's Office has directed power and coal ministries to draw out a strategy on captive coal blocks for the power sector to address environment concerns are and ensure that projects are not delayed.

Favoring the mining industry the PMO has directed MoEF to revise definition of "no-go" areas, create "may-go" areas and allow mining in 30 percent areas.

"The government cannot afford to lose the potential of allocated blocks that could support thermal power generation capacity of 20,000 MW," the PMO said.

The no-go areas could act as breeding ground for Leftist (Maoist) rebels, the PMO added, recommending that 132 and not 222 blocks to be put in Category A ("no-go" areas) and 473 and not 382 blocks as "go" areas.

Policy Push. To encourage domestic and foreign investors, India's mega power policy norms have been amended.

The requirements of interstate power sale or mandatory privatization of power distribution networks have been removed that will benefit industrialized states such as Gujarat, Tamil Nadu, Karnataka, Andhra Pradesh and Maharashtra.

Important and big power projects are also now open to global competitive bidding. Many private players are expanding portfolios to include power.

Joint Ventures include Mitsubishi, JSW and Toshiba, Bharat-Forge and Alstom SA (France), and Ansaldo Caldaie (Italy) and GB Engineering even as equipment suppliers such as state owned BHEL and private engineering firm Larsen&Toubro, are inundated with new orders.

Even as investment flows, questions remain about fruition, given the dynamics of such large projects.