INFOTECH INDIA | Tech Briefs: SEPTEMBER 2010


Amartya Sen Hits Out at Facebook after Identity Theft
UID data to be Used for Biometric Ration Cards
U.K. Firms Prefer India to China for Outsourcing Jobs
INFOSYS: Kamath Next Chairman?
GOOGLE: Rectifies Mistake
IBM: Second Largest Employer
TCS: Fifth China Center
Revenue Down
WIPRO: Govt Approval
QUALCOMM: Broadband Gear
UP Web Site Hacked
Very Inefficient
---
Amartya Sen Hits Out at Facebook after Identity Theft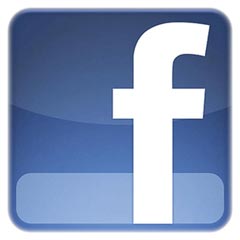 After falling victim to identity theft on the social Web site Facebook, Nobel laureate Amartya Sen has said he got no help from the managers of the social networking site in closing the fraudulent page of someone impersonating him.

According to a recent newspaper report, an impostor pretending to be Sen had created a page on Facebook, which showed Sen as having 490 fans, and was liberally posting views that radically contradicted the political and economic views held by the professor.

"I do not have any Facebook site of my own, and do not intend to open one. "The site referred to there, where someone pretending to be me answered questions — in first person — as Amartya Sen, had nothing whatsoever to do with me," Sen told reporters through email.

"The fraudulent Facebook page has been in operation, I understand, for some months now, but I came to know of it only two days ago when a young Italian enthusiast told me about this site, having been deceived himself in thinking it to be genuine," he added.

Disappointed that he never got any help from the Facebook managers in solving the issue, Sen said, "The managers of the Facebook system are not helpful in monitoring the veracity of the sites and communications."

Earlier, Sen had said "I had no clue what he could be talking about, but there I was in what pretended to be a Facebook site run by me, with a picture of mine (real) and date of birth (real), replying to others with easy abandon — telling them what to read and what to avoid, corresponding in first person."

|TOP|

---
UID data to be Used for Biometric Ration Cards

The long pending project of biometric ration cards may get a boost with the Maharashtra government deciding to use data to be collected for the center's Unique Identity Cards scheme.

"The data collected for UID like photo of a person, fingerprints and iris image would be used for the biometric ration cards since the data requirement is similar," Food and Civil Supplies Minister Anil Deshmukh said.

There are about 25 million ration cardholders in the state including APL and BPL and the biometric card would be separate from the UID.

The government will start collecting data for UID from Nov. 1 and finish the process in February next year. The center has offered financial assistance of Rs. 10 billion for the exercise, Deshmukh said.

The process would be completed in four months and the Food and Civil Supplies Department would get readymade data for making biometric ration cards, the minister said.

The biometric cards would curb the menace of bogus ration cards. Shops would also be connected with tehsil and collector offices which would keep a track on the food items provided to the people. This would definitely reduce black marketing of foods, he said.

|TOP|

---
U.K. Firms Prefer India to China for Outsourcing Jobs

Two-thirds of British companies intending to outsource jobs offshore prefer India over China. This is the finding of a study jointly carried out by the Chartered Institute of Personnel and Development here and the accounting firm KPMG. The remaining one-third will go to China and eastern Europe.

The corporate firms are seeking to export call center, IT and finance jobs abroad. A significant number of such employers called on the U.K. government to rethink the immigration cap imposed by Home Minister Theresa May in the present Conservative-Liberal Democrat coalition government, illustrating that one out of 10 jobs in the UK's private sector will be relocated abroad in the next year.

CIPD and KPMG's Labor Market Outlook research claimed a decline in the qualities of those who are emerging out of the British education system, which is driving companies to look overseas. Among the employers questioned, 42 percent said literacy skills of British graduates had fallen over the past five years, compared with 6 percent who said they had improved. For finance, the figures were 35 percent and 5 percent and for communication and interpersonal skills 34 percent and 19 percent.

This, despite some of Britain's universities ranked among top five or top 10 in the world. And per capita, the U.K. still wins the highest number of Nobel prizes in the sciences. Many firms are also looking to hire people from outside the U.K. Gerwyn Davies, author of the CIPD-KPMG report, said, "The proposed introduction of a migration cap comes at a time when many employers are still struggling to fill skilled vacancies."

|TOP|

---
INFOSYS: Kamath Next Chairman?

K.V. Kamath, the man who transformed ICICI from a stodgy, old-school bank into an aggressive and nimble-footed lender, is being considered for the post of chairman at Infosys Technologies. Though Infosys' board nominations committee has not taken any final decision, Kamath's business credentials, wide-ranging contacts, name recognition, and trouble-shooting expertise have propelled him ahead of others, people close to the development said.

Kamath, 62, is a member of the Infosys nominations committee. Last year, he helped ICICI Bank manage a successful leadership transition, passing on the baton to Chanda Kochhar before stepping down as CEO in May. Narayana Murthy, who will retire from Infosys in August next year, and other founders hold Kamath in high regard.

Cornell University professor Jeffrey Sean Lehman, who along with Kamath and HDFC Standard Life CEO Deepak M. Satwalekar, is responsible for finding Murthy's replacement said it's technically feasible for one of the nominations committee members to be considered for the chairman's post.

"You may rest assured that Infosys is taking the selection of the next chair with great seriousness," said Lehman, the committee chairman. "I trust you will understand that we do not respond to speculation about who that person might be. We will make a decision and we will make a public announcement with appropriate lead time before Murthy steps down," he added.

|TOP|

---
GOOGLE: Rectifies Mistake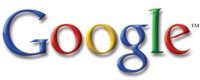 The search engine Google has amended its maps to show the entire state of Jammu and Kashmir as part of India.

The correction came in response to the notice issued by minister of state for communications and IT Sachin Pilot to Google Inc for showing Pakistan-occupied Kashmir as part of the neighboring country.

After Pilot noticed the lapse, the ministry wrote to the Web site that maps available through www.google.com/insights showed certain parts of J&K as part of a different country. The notice said that wrongful depiction of Indian map could attract action under Sections 69A and 79 of the IT Act.

Sources said the Web site had corrected the maps in its memory though a few pages would take some time to upload.

It sets right what is a sensitive issue in the country. The showing of a part of Kashmir as part of Pakistan had attracted strong comments from a number of analysts and leaders.

|TOP|

---
IBM: Second Largest Employer

Tata Consultancy Services is the largest private sector employer in the country. It had 1,63,700 employees as of June 30. But guess who's number 2?

The honor goes to — surprise, surprise — IBM. That's right. Not to any Tata or Ambani company, or to Infosys or Wipro.

The fact that IBM has over 100,000 people on its payroll is one of India Inc's best-kept secrets. No one in U.S.-headquartered IBM will admit that it employs such a large number of people in India — for fear of a backlash at home. There's been rising anger in the U.S. over the transfer of American jobs to lower cost havens, particularly India.

Faced with an economic slowdown and a politically-damaging high unemployment rate, U.S. President Barack Obama himself has begun to make protectionist noises. He has issued barely-veiled threats against U.S. companies that ship out work and promised incentives to those who stay patriotic.

Even as an IBM spokesperson declined comment when contacted, a source within the company said that in a couple of years, the India employee strength could cross that in the U.S., where it employs about 155,000 people, and where the pace of hiring is substantially slower than in India. IBM globally has a little over 4,00,000 employees. So, close to 1 in 3 of its employees is already an Indian.

Its staff strength is more than four times that of India's biggest private sector company, Reliance Industries, which employs about 23,000 people. It is bigger than the combined employee base of the two Tata Group's crown jewels, Tata Steel (81,000) and Tata Motors (24,000).

|TOP|

---
TCS: Fifth China Center

Information technology giant Tata Consultancy Services (has opened its fifth delivery center in China for serving clientele in the Asia-Pacific market.

The center, situated at Shenzen, is the Tata group company's fifth in China after Beijing, Shanghai, Hangzhou and Tianjin, it said in a statement issued in Mumbai.

With the opening of the new facility, TCS' total employees in China go up till 2,000 and 92 percent of them are Chinese citizens, a spokesperson for the company said here. It had entered China in 2002.

The center will be the preferred offshore delivery center for TCS China when delivering projects to APAC (Asia Pacific) markets and will also focus on providing local service to customers in the region, the statement said.

|TOP|

---
Revenue Down

Indian software product companies struggled once again to keep their heads above water in the fiscal year 2010, highlighting the unforgiving environment.

Nearly 100 software product start-ups closed downed last year, while the combined revenue of many other companies has slipped, research by a Bangalore-based firm shows. For almost a decade now, companies such as telecom software product maker Subex, financial accounting software firm Tally and banking solutions products including Infosys' Finacle and IFlex Solutions' (now an Oracle company ) Flexcube have been the flag bearers of the Indian product story. In the past few years and months, none of the Indian products have made it as big as earlier examples, raising questions about whether the country with around 3 million software code jockeys can actually create a successful product out of India.

Industry expert Professor S. Sadagopan says that high software piracy and a lack of adequate marketing muscle are among the reasons for the failure of the product companies. "In a country like India, piracy is very high . . . . when consumers are not willing to pay for the original product, companies cannot flourish," he added.

From around $1.89 billion in revenues during 2008-2009 , the Indian product firms' revenues fell to $1.64 billion during year ended March 2010, says Browne & Mohan, which analyzed 418 top product companies across Chennai, Bangalore, Pune, Delhi, Trivandrum, Bhubaneshwar, Chandigarh, Ahmedabad and Hyderabad.

|TOP|

---
WIPRO: Govt Approval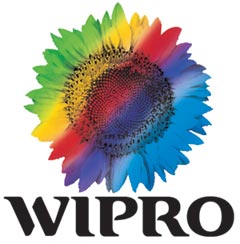 The Indian government has approved a proposal from Bangalore-based Wipro Ltd to enter the defense sector.

The Foreign Investment Promotion Board has given its approval to Wipro for designing, developing and manufacturing defense-related software and had further referred the matter for the finance minister's approval. The case assumes importance as even the FIPB was not clear whether approval from them is required for companies engaged in software activities to enter the defense sector.

Accordingly, the FIPB had directed the Department of Industrial Policy and Promotion and the Ministry of Defense to expeditiously conclude their deliberations in this regard.

Moreover, the major issue related to the proposal was whether IT companies who want to get into defense-related activities will be subjected to the cap of 26 percent on foreign direct investment, as is the norm in the sector.

Wipro, which already has foreign institutional investment of 9.8 percent, had been advised by the MoD to take FIPB permission before applying for a license. Under the current FDI norms, software companies with 100 percent foreign equity can set up shop in India through the automatic route and can offer software services in defense.

However, a separate rule says FDI in the defense sector is only permissible up to 26 percent. The DIPP had communicated in a FIPB meeting on July 30 that deliberations between it and the MoD for finalizing the classifications of defense-related items has not yet concluded.

|TOP|

---
QUALCOMM: Broadband Gear

Qualcomm is in talks with four telecom network gear makers, including Ericssion and Alcatel-Lucent, for its India broadband venture, the company's India and South Asia head said.

Kanwalinder Singh told reporters Qualcomm is also in talks with Nokia Siemens and Huawei Technologies.

Qualcomm, which spent $1 billion in buying broadband spectrum in India in an auction earlier this year, earlier agreed to sell its 26 percent stake in its India broadband venture to Indian firms Global Holdings and Tulip Telecom for about $58 million.

|TOP|

---
UP Web Site Hacked

The Uttar Pradesh government has filed a complaint after the Web site of its basic education department was hacked and advertisements of Viagra and birth control pills posted on it.

State Basic Education Minister Dharam Singh Saini told the assembly that the advertisements were detected on the night of July 22 and were promptly removed.

The government has filed a complaint in this connection and the ID has been traced to Ukraine, the United States and the U.K. and further inquiries were on.

"Stern action would be taken against all those found responsible for the same," the minister said while replying on an adjournment notice moved by Pramod Tewari of Congress in Zero Hour.

In his notice, Tewari had said that the objectionable advertisement was found on the government Web site meant for advertising the mid-day meal scheme for school children and called for stern action against officials who failed to prevent the incident.

|TOP|

---
Very Inefficient

Despite huge growth, the Information Technology industry is very inefficient as a huge amount spent on development goes waste, a top official of IT solutions provider Tata Consultancy Services said in Chennai.

"The number of technologies hitting the market is countless and users are getting sophisticated. But an important aspect of the IT industry is that it is very inefficient. There is a huge opportunity to invest and increase efficiency in the IT industry," Tata Consultancy Services CEO and managing director N. Chandrasekaran said.

"Though the IT industry spends about $1 trillion on technology, two-thirds of it, approximately $750 billion, is spent only to maintain what has already been built," he added.

|TOP|