PHILANTHROPY:
Nobelist Ally: Douglass Osheroff

Nobel laureate physicist Douglass Osheroff joined an event in Berkeley hosted by a South Asian environmental activist group to honor another Nobel laureate, Charles Townes. A Siliconeer report.
---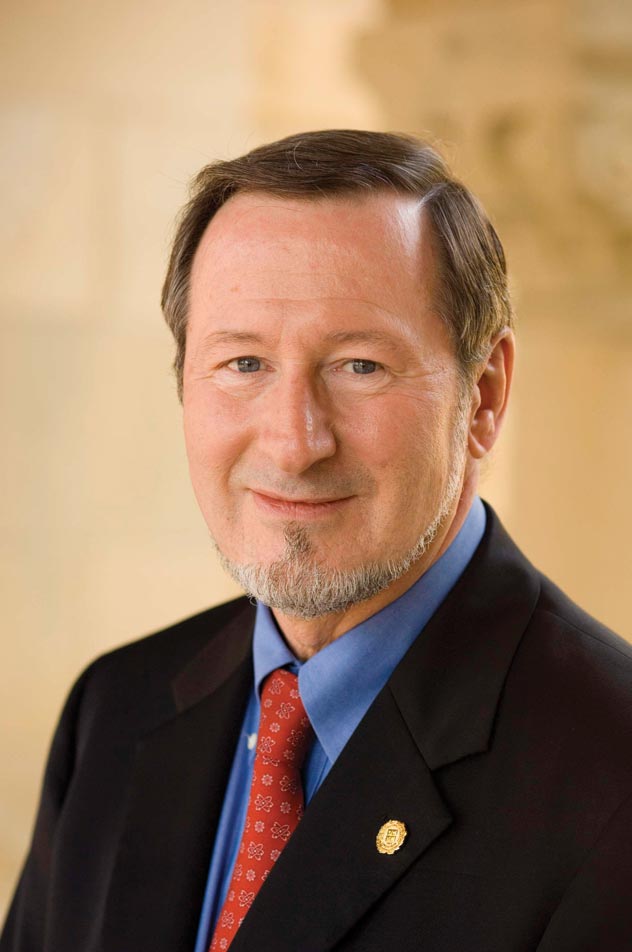 Nobel laureate and Stanford physicist Douglas Dean Osheroff.
---
Nobel laureate and Stanford physicist Douglas Dean Osheroff weighed in at a gathering July 24 that brought together three Nobel laureates at an event that was both a celebration of Nobel laureate physicist Charles Townes as well as a reiteration of support for the activist attempt to create more awareness on the environmental disasters faced by the Bengal and Himalayan basins, a region which includes most of the South Asian nations.

Hosted by the International Institute of Bengal and Himalayan Basins, in association of the School of Public Health at the University of California at Berkeley, the event honored Townes on his 95th birthday. On hand was Arno Penzias, another Nobel laureate physicist.

Osheroff briefly talked about his work, as well as the work of Townes and Penzias, to highlight the connected nature of scientific research, and how one pathbreaking achievement science draws from the work of a predecessor.

Osheroff joined the Laboratory of Atomic and Solid State Physics at Cornell University as a graduate student, doing research in low-temperature physics. Together with David Lee, the head of the laboratory, and Robert C. Richardson, Osheroff investigated the behavior of 3He at temperatures within a few thousandths of a degree of absolute zero. They discovered unexpected effects in their measurements, which they eventually explained as phase transitions to a superfluid phase of 3He. Lee, Richardson and Osheroff were jointly awarded the Nobel Prize in Physics in 1996 for this discovery.

Osheroff received a Ph.D. from Cornell University in 1973. He then worked at Bell Labs in Murray Hill, New Jersey for 15 years, continuing to research low-temperature phenomena in 3He. In 1987 he moved to the Departments of Physics and Applied Physics at Stanford University, where he also served as department chair from 1993-96.

The event, which was a remarkable gathering of world-class physicists and an activist group trying to raise awareness of the environmental challenge facing South Asia, was also addressed by Sterling Bunnell, a medical doctor who is vice chairman of the activist group.