SUBCONTINENT
Identity Crisis: India's ID Mess


The savvy Indian today carries a lot of plastic—credit cards, loyalty cards and government documentation—but despite India's ambitious plan to issue a unique card to every Indian, government cards logistics remain a Kafkaesque nightmare, writes Siddharth Srivastava.

---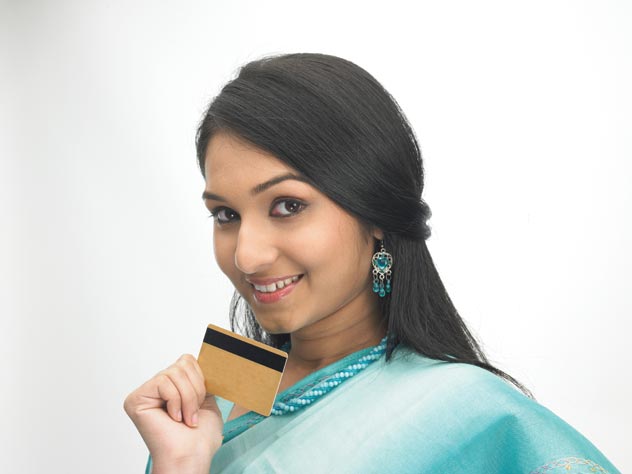 ---
The other day I did a check on my cards and identities.

I own a voter ID card, the PAN card issued by the income tax department, a passport for foreign travel, an old irrelevant ration card, driving license, credit cards, two hotel loyalty cards, individual shopping cards from grocers, lifestyle stores, club membership card, one free parking card from a local mall — depending on where I am headed, my wallet can get quite thick.

But, this is not the end of it.

In some time I should be the owner of one more card, touted by the government as the most important one that will finally and clearly define who I am and will also definitively pin down each individual in the country for fake or real.

New Delhi has appointed Nandan Nilekani, the former head of software giant Infosys, as a minister to oversee the issue of this ultimate card that will form the basis of social security and poverty alleviation doles, health and life insurance and many more services that the government has failed to deliver so far.

Nilekani, who has since shifted base from Bangalore to Delhi and been provided perks of power such as red beacon cars, accommodation in South Delhi and personal security guards, is overseeing the massive single identity card program and accompanying unique number that will cover the 1.2 billion Indian population.

---
---
As he is a professional, I expect Nilekani to do a good job, though the task is humongous, the budget is in billion of rupees, the cost estimated over Rs. 100 billion and not at all easy to implement.

Take the example of Voter ID card.

One day, without appointment or warning, a government official (probably a school teacher) arrived at my house.

She said she was in a hurry and would not come again, following which she handed blank forms with many pages for me and my family to be filled out instantly, with photographs and other details.

As she waited, she complained incessantly about the delays being caused to her as she had to cover many more houses and seemed unhappy that I had agreed to fill the form.

Probably it would have been easier to mark off one more household as not available for details sought.

I somehow managed to fill the forms, by ensuring that the servant kept her plied with tea and other eatables, expecting nothing to follow, but the Voted ID cards did arrive in some time.

Others have not been so lucky, if they did not happen to be home when the government official arrived or asked for a later date.

---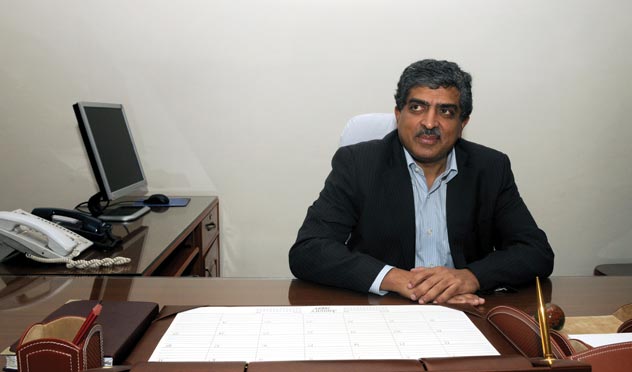 Former Infosys chief Nandan Nilekani taking over charge as chairman of the Unique Identification Authority of India in New Delhi on July 23, 2009. [Photo: PRESS INFORMATION BUREAU]
---
Those who have tried to apply on their own have faced severe red tape, shunted around like secret files from one jurisdiction to another, between offices, desks and clerks.

Even worse off are those who have had their details filled in incorrectly.

I know people who have been recorded as male for female and vice versa with no redress despite several appeals. Once a Voter ID card is made, that is it, whether for the right or wrong.

On the other hand, my experience with the PAN card has been quite good.

As suggested, I applied online and the card was delivered within a fortnight. Incorrect details can also be rectified via the Internet.

I am impressed by such efficiency by a government department.

However, there can be no such online short cuts for Nilekani. There are barely 50 million active Internet users in India.

A huge portion of the population will have to be accounted for offline, manually as was the case with the Voter ID process, in a country where long dead government employees continue to be paid salaries and pensions, while others own multiple passports and some more are listed as the wrong sex.

Speaking of passports, the system continues to be awkward, despite several announcements of reforms. There is an online system of filling forms, but the actual application needs to be offline --- through touts or individually.

Although it took me the full day in a queue at the very crowded passport office, the document did get re-issued.

The officer at the desk was clearly harassed by the work load.

Indians can be difficult customers at times --- one argued why the government needed information about neighbors, with whom his family did not enjoy good relations, when the concerned passport was his?

Another gentleman, who too had spent the day in the queue, turned out to be from Agra.

On being told that he was not eligible to apply in Delhi, he retorted that he had come to the capital city as the passport office in Agra was more chaotic.

---
---
Driving licenses and ration cards are an even bigger mess.

No sane or honest person can procure them unless one works through touts (with links with officials whose palms need to be greased) who swarm the offices.

This means that innumerable drivers on Indian roads, with the highest number of accidents in the world, are quite ineligible to handle any vehicle.

Indeed, Nilekani has a big task to avoid pilferage, misuse and ensure the appearance of a corrupt machinery around the new card.

I have worked out credit cards though, the ones that are lifetime free and delivered at home.

I have a pack of them --- each offering different utilities — holiday, hotel, movie, restaurants (could be different for separate cards), air line, golf course discounts or freebies.

The catch here is not to keep any balance pending as the interest is extortionate.

I find the loyalty cards also useful if one patronizes a particular place often. They do get you some good deals sometimes and keep you abreast with the latest sales and offers.

But government cards, they still have a long way to go.