HINDI FILM REVIEW:
Unvarnished Gem: Peepli Live


Rating: **** (Superior)
Aamir Khan Productions'

Peepli Live

Directed by: Anusha Rizvi
Music: Indian Ocean, Brij Mandal, Bhadwai, Nageen Tanvir, Ram Sampat
Cast: Omkar Das Manikpuri, Raghuveer Yadav, Malaika Shenoy, Nawazuddin Siddiqui, Shalini Vatsa, Farrukh Jaffer and a special appearance by Naseeruddin Shah.

---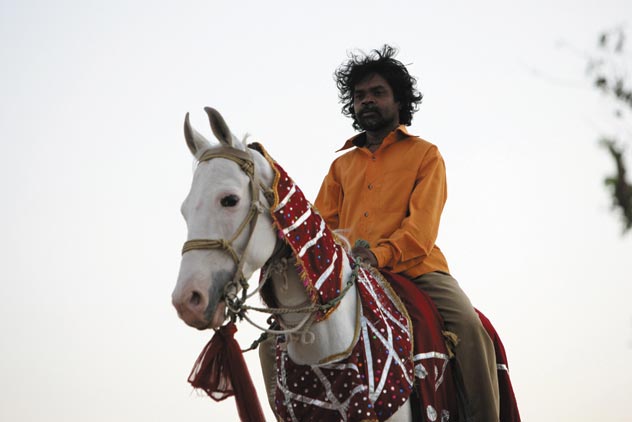 (Above): Omkar Das in a scene from "Peepli Live."

---
The village ambiance is so real you can almost smell the cow dung. Welcome to Peepli, a godforsaken village in the nominally fictional Mukhya Pradesh, where local goons/ politicians rule the roost, bureaucrats and cops are a craven, obsequious bunch, and ordinary villagers struggle in a futile effort to eke out a living from parched farmland.

In a word, a typical village in mera Bharat mahaan.

What on earth is it doing in a Bollywood movie?

Give credit where it's due: producer Aamir Khan.

The man has class. He took a huge risk with such an unconventional project, but is nowhere to be seen in it. He put his trust on untested filmmaker Anusha Rizvi, and decided to make a film that defied virtually every norm of Bollywood filmmaking.

And he believed he could actually get people to watch it.

He has succeeded gloriously. The janta has defied all expectations and flocked to see the film.

Yet it is everything that a run of the mill Bollywood masala film is not.

---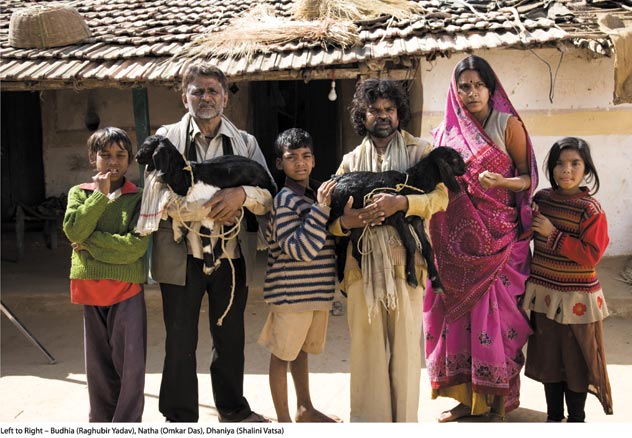 (Above): Scene from "Peepli Live."

---
Forget glamour and glitz. Among the entire lot of actors, you wouldn't fine enough greasepaint to paint the tip of the nose of a Bollywood extra.

Forget star power. With the exception of the superb Naseeruddin Shah, there is not a single person you would recognize.

Forget music that is a mish mash of the West, desi tradition and anything else that springs out of the fertile brain of a composer. The music here is spare, earthy, authentic and folk, and the lyrics have a compelling sardonic bite.

No sprawling fancy farm houses, no maudlin melodrama, no fiendish villains, no voluptuous starlets, no dancing around trees, no pelvic gyrations.

---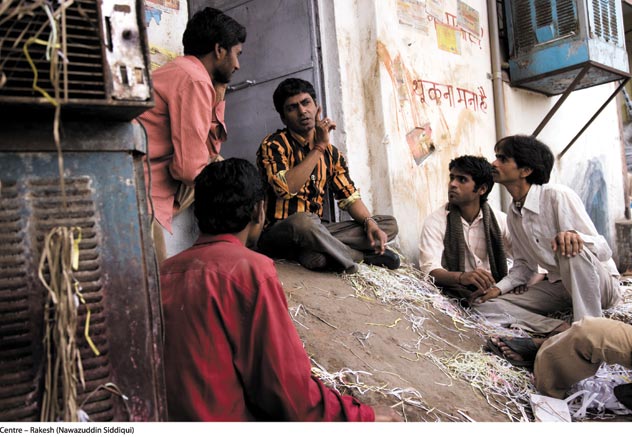 (Above): Scene from "Peepli Live."

---
Instead, you have an honest-to-God look at the bizarre contrast between the godawful plight of ordinary hapless villagers and the machinations of the affluent, whether it is the venal and the powerful in the village, or the egregiously self-absorbed bigger political fish and members of the electronic media in the metropolis.

Natha and Budhia are hardscrabble farmers about to lose their farm. They are at their wit's end. A macabre idea begins to take hold: If Natha commits suicide, the surviving family will get a hefty compensation from the government, and maybe financial disaster can be averted.

Before you know it, things get out of hand. The media gets wind of the idea, and soon there is media feeding frenzy, and a ghoulish suicide watch begins.

The issue becomes a political hot potato. A federal minister and a top bureaucrat join the fray. The state chief minister gets antsy about his reelection prospects.

---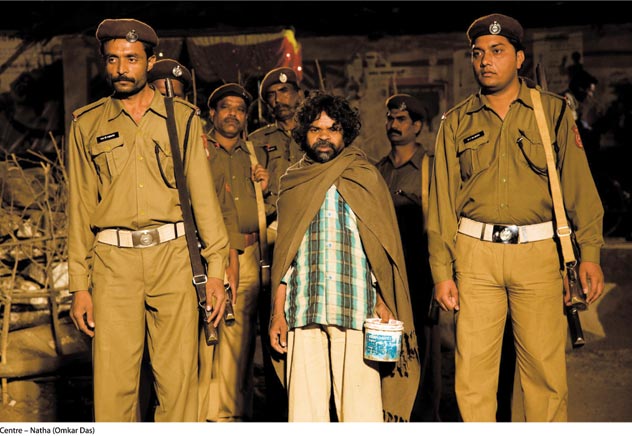 (Above): Omkar Das (c) in a scene from "Peepli Live."

---
There's a bitter irony in all this. Natha is at the center of it all, yet nobody gives a rat's ass about him. To the electronic media, it's about sensationalizing his story. For the politicians, it's about survival and passing the buck.

Rizvi mercilessly skewers the utterly self centered motivation of the rest of us, leavening her observations with wickedly witty humor.

But it's humor with a bitter edge. You will laugh, but it will be rueful laughter, with a lump in your throat.

---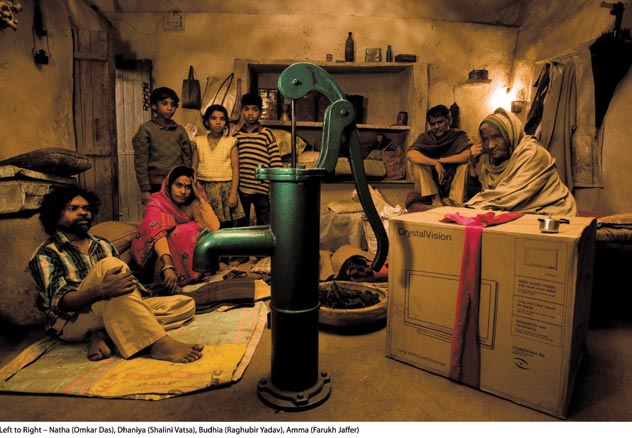 (Above): Scene from "Peepli Live."

---
The film is far from flawless, but its freshness, verve and acute spot-on social commentary make it a rare gem of a film.

This is Aamir's tribute not only to the Indian farmer, but also the much maligned Bollywood fans.

He had faith in them.

How wonderful that the janta is now returning the compliment by setting the box office cash registers ringing.

---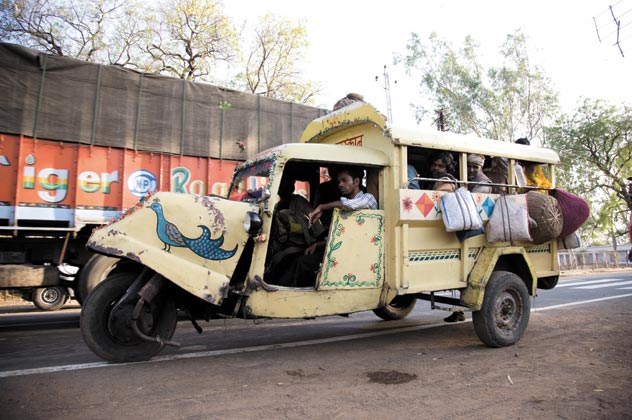 (Above): Scene from "Peepli Live."

---