SUBCONTINENT
Blackberry Brouhaha: India Gets Serious About Security

India's security establishment has told the makers of Blackberry to give it access to data or else, but critics worry about privacy issues, pointing to India's questionable record of abuse of draconian TADA/POTA laws in the past, writes Priyanka Bhardwaj.
---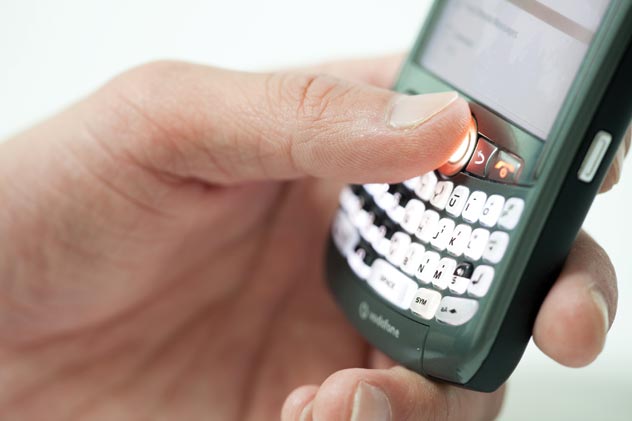 ---
Thankfully, there has been no major terror incident in India in the recent past, but the issue has come to the fore in public debate recently as the Indian government has taken on the makers of a popular smartphone.

This is due to the problems that India's security forces have with Canadian firm Research In Motion, makers of smartphone Blackberry, due to their inability to get access to Blackberry email and messenger services.

The security establishment claims that it is essential for them to be able to snoop into cellular interactions in the interest of national security.

Till now only voicemail, SMS and Blackberry Internet Services have been made available to legal enforcement agencies.

India is the world's fastest growing cellular phone market. Blackberry boasts a million Indian subscribers registered with various operators (Airtel, Vodafone, RCom, Tatas and government-run BSNL and MTNL) that mostly comprise professionals, businessmen, politicians and usually high-end users.

Due to government pressure, RIM offered metadata such as Internet Protocol address and International Mobile Equipment Identity of the Blackberry mobile.

Not satisfied, the Indian security agencies made it clear that they wanted a broad-based solution to enable possible interception and monitoring of all Internet-based traffic.

This included tightening of the noose on other communications providers as well such as Google and Internet telephony firm Skype, for their suspected usage for terrorist activities.

Given the lack of appropriate response from RIM, the Communications and Information Technology Commission of India ordered mobile telephone operators to block key Blackberry services from Aug. 6 or else face a $1.3-million fine.

Reasons furnished were non-adherence to regulatory criteria and licensing rules by Blackberry Enterprise Server and messaging services. Given the threat of possible shutdown, RIM shares dropped by about 6 percent in Tokyo and New York.

Faced with an imminent ban, RIM responded with a technical solution that provides "technology and vendor-neutral" access to plain text on encrypted Blackberry messages that intelligence agencies can procure in smart phones of competing manufacturers.

The firm, however, clarified that it does not intend to have any India-based servers. The government has relented and now agreed to hold off any action until Aug. 31, by which date the effectiveness of access would be tested.

The U.S. State Department has maintained a cautious distance from the issue.

RIM vice president Robert Crow announced his company's intention to alleviate Indian security concerns while at the same time assuring customers of securing confidentiality and communication while adhering to rules "in the spirit of supporting legal and national security requirements."

The firm maintained that it "follows a consistent global standard for lawful access requirements that does not include specific deals for specific countries."

China and Russia were cited as satisfied with their intelligence agencies access to Blackberry communications.

With the loss of dominance in the North American smart phone market, RIM is clearly disinclined to let loose of its grip in India and Saudi Arabia. For now RIM has prevented the plug being pulled over Blackberry as two years back the same access had been promised.

The action on Blackberry follows similar moves by the Indian establishment over the last few years. It is best witnessed in strictures against import of telecom network equipment that has resulted in China's Huawei Technologies and ZTE Corp being banned in India due to fears of embedded spyware.

Indian telecom operators have lent their support to the government. If the government has its way then licensing conditions will need service providers to implement mechanisms to allow anti-crime sleuths to intercept any conversation or message of any subscriber whenever required.

The real challenge, however, lies in monitoring the hundreds of other small, faceless VOIP service providers.

---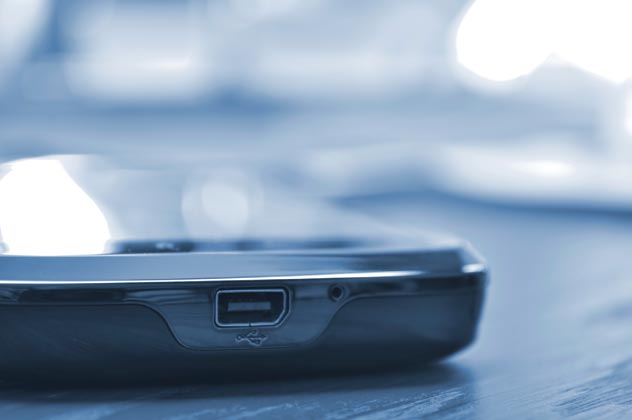 ---
Some Indian observers say that telecom companies must abide by security concerns. A technology expert said on condition of anonymity, "Decryption of data in real time or even to simply allow inspection before encryption is not a formidable task to accomplish for anyone, especially Indian anti crime sleuths. From the security point of view it should not bother RIM to comply with such a demand. Definitely the government is not interested in a person's mails or messages to his family or hours of idle chit chat and gossip…If RIM can comply in the U.S. under CALEA (Communications Assistance for Law Enforcement Act 1994) it should not have problems with other countries demanding such access."

Indeed, as Indian energies are focused in battling insurgencies from within (Maoists) and without (in Kashmir and north-east), there is cause for worry.

Islamist terrorists employed mobile and satellite communication to coordinate the November 2008 Mumbai attacks that killed 166 people.

A number of nations like the United Arab Emirates, Algeria, Lebanon and Indonesia have sought access to the smart phone's services and control over data due to a variety of reasons, asking RIM to comply or face a ban.

Recently, conservative Saudi Arabia postponed imposition of a Blackberry ban after its regulatory requirements were met.

A few months back Internet giant Google was embroiled in a tussle over Chinese state censorship and cyber attacks originating in China.

However, criticism is inevitable, centering around issues of privacy and confidentiality. Numerous examples of security forces resorting to unethical and misuse of strict regulations in the guise of Indian anti terror laws (TADA/POTA) abound.

Critics point out that the government enjoys ample capacity to resolve matters related to data security with its telecommunications carriers that support security infrastructure.

So this ruse of "national security concern" is misplaced, they say. They question the silence of the authorities over this matter when telecommunications quotations were pronounced.

The fear is that this could result in a state-sponsored eavesdropping/settling scores/witch-hunt/blackmail of political/business opponents, whistleblowers and reporters.

Terrorists, given their increasing technological savvy, would meanwhile evade being detected.

The real solution is rooting out terrorism, but that is an entirely separate issue which has no easy answers.

---

Priyanka Bhardwaj is a reporter with Siliconeer. She is based in New Delhi.