CINEMA
Hollywood Beckons: Chat with Fagun Thakrar

Indian-origin English actor Fagun Thakrar was in California for the premiere of her Hollywood film "Blood & Curry", and our correspondent Ras H. Siddiqui had a quick chat with her.
---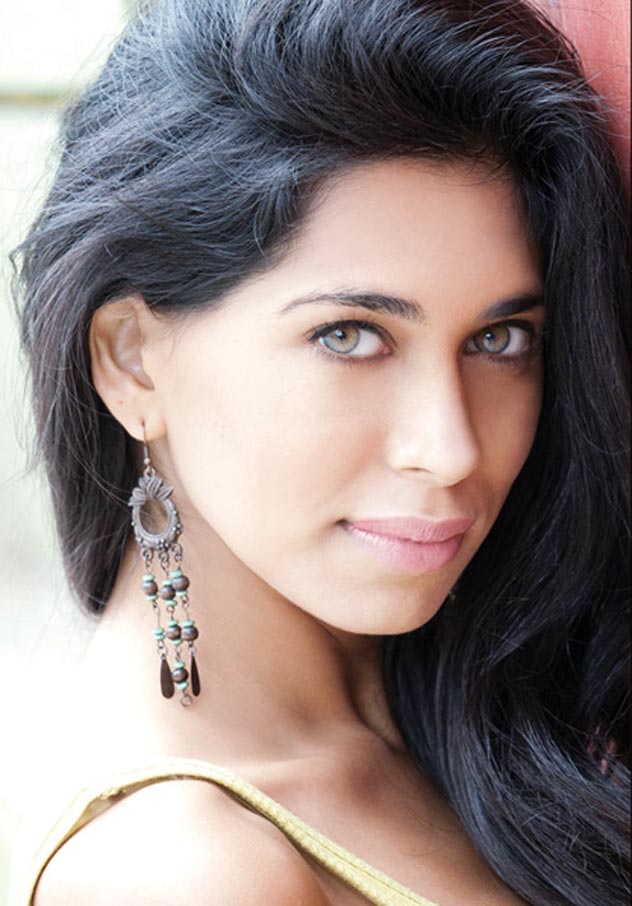 (Above):  Fagun Thakrar got her medical degree in England, but acting seems to be uppermost in her mind as she awaits the release of her Hollywood movie "Blood & Curry."

---
Director Atul Sharma's new movie Blood & Curry held its premiere Aug. 12 in Marina Del Rey, Calif. A dark tale of domestic violence and murder within an Indian-origin family, this disturbing story of deceit and betrayal not only challenges the audience but offered its cast a difficult job to do as well. One role, that of the immigrant bride facing a nightmare in this movie, is played by Indian-origin English actress Fagun Thakrar, a new face for us here in the U.S. who has recently crossed the Atlantic to make her mark in Hollywood. Ras Siddiqui took the opportunity to talk to her about Blood & Curry and a whole lot more.
• • •
What can you tell us about your South Asian connection, your family and where you grew up?

I grew up in a close-knit and very loving family. My mother is from Gujarat, India and my father was born and raised in East Africa. He moved during the 1970s from Uganda. My parents later moved to Britain. I was born and raised in England and grew up in the town of Leicester. You can say that I have had a nice blend of both the west and the east in my life.

How long have you been involved in professional acting and how did you get your start?

I had been doing non-professional acting from a very young age. It started right from school. My first film was really a stroke of luck. I was being interviewed for being a high achiever in school by ITV live News at Ten. A director saw me and tracked me down to my school and offered me the lead role in his short film. I continued with my studies and got into the prestigious medical school at UCL. A producer saw my short film at a festival and invited me to a talent competition sponsored by the BBC. I wasn't expecting to but still won the lead part against thousands of applicants from all over the U.K.! After that I was offered many roles but could not take anything on because I was still going to medical school at that time so I just couldn't pursue acting professionally. Now I'm taking time off, so I can.

In you latest film Blood & Curry what kind of role do you play and how would you rate its level of difficulty?

I play the role of Deepa, a traditional Indian bride who moves to America. She suffers both emotional and physical abuse by her husband. She feels trapped because she cannot go back to India because she would be a failure to her family and untouchable to society. I found the role to be challenging and emotionally draining, but my traditional acting background helped me get into the character. I spoke to women that have been abused by their husbands and did a lot of research. Sometimes I broke down in tears as I became aware of the plight of helpless women in trapped, real situations. As an actress I enjoyed the challenge, and I'm a better person now as a result. Even if one woman escapes from a violent relationship because of this film — I'd think I have done a good job!

---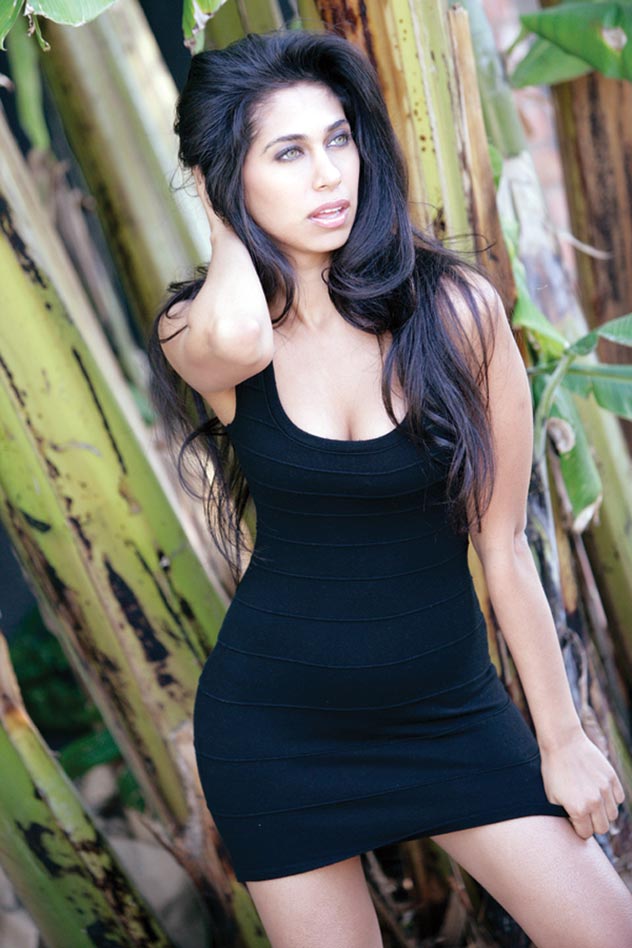 (Above):  Fagun Thakrar plays the role of an immigrant bride facing a nightmare in the U.S. in her upcoming Hollywood release "Blood & Curry."

---
You also have a role in the film Bhopal: A Prayer for Rain. What can you tell us about acting in that film with Kal Penn, Martin Sheen and Tannishtha Chatterjee?

Bhopal: A Prayer for Rain is about the worst industrial disaster in history, one that has never been seen on the big screen. I play the pivotal role of a young widow who carries the emotional weight of the loss of her husband who is killed during the Union Carbide gas leak. It was a very poignant journey for me as I became more aware of the sheer magnitude of that tragedy. Tannishtha, Kal Penn and Martin Sheen are very talented. And just by being on the set with people like Martin Sheen, you learn so much. The movie is in post production and is going to be released soon.

To this day, which acting role have you played that you are most proud of?

I think that it has to be my role in Bhopal: A Prayer for Rain. I play the role of Rekha, a 17-year-old wife who loves her husband very much. But her world falls apart when he is killed. Rekha becomes a recluse, only going out to pray. My character is an enigmatic figure throughout the film. Her life is changed drastically as she has to survive and face her widow status in a world full of traditional biases. There was a lot of depth to this role.

Are you still pursuing medicine as a career? In other words would you like to become both a doctor and an actress or will you be choosing between them soon or some other career?

I would like to have the best of both worlds. My acting career has recently taken off and practicing medicine is not just a 9-to-5 job. It is a way of life. And it is difficult to pursue both at the same time, so at the moment I am only pursuing acting. To do these roles you have to be flexible and you just cannot take that time away from a medical career. But to satisfy my quest for knowledge, I would love to pursue studying in future. I believe in the "road less travelled." Let's see what my future holds, I'm still young ;-)

---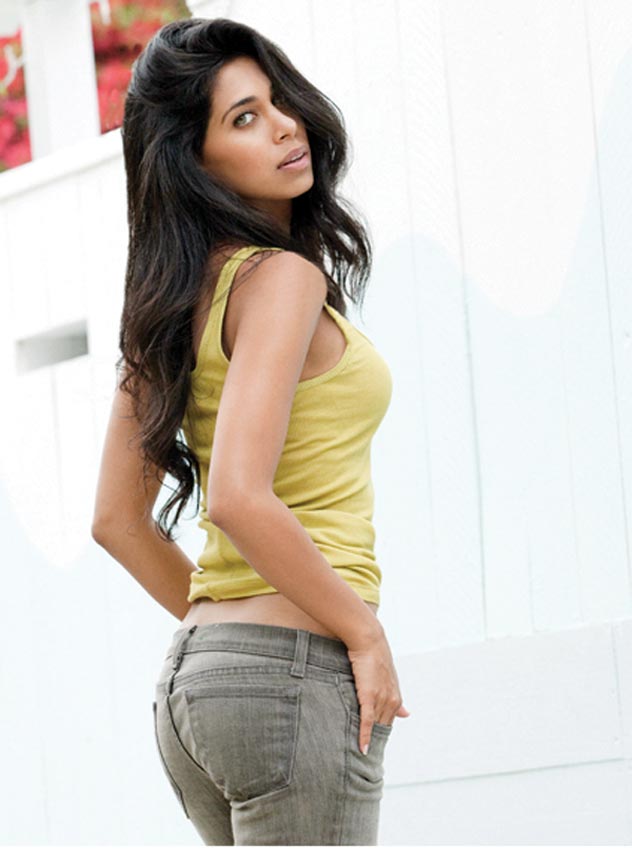 (Above):  Indian-origin English actor Fagun Thakrar, while doing research for her role in the upcoming Hollywood release "Blood & Curry," sometimes broke down in tears as she became aware of the plight of helpless women in trapped, real situations.

---
Would you mind discussing any significant other in your life or is that subject off limits?

I'm single and have been very busy lately. When I was in medical school I had no time either so relationships will just have to wait. At the moment, I'm just happy being single and concentrating on my career.

Are you a Bollywood films fan and which movies are your favorites?

I prefer watching the classic Bollywood films like Sholay. Movies like Dilwale Dulhania Le Jayenge I have seen more than once, too. But what I currently want to do is concentrate on acting in mainstream Western movies.
• • •
Fagun Thakrar can now be included in the small group of South Asian actresses who are determined to make their mark in Hollywood. She is intelligent, willing to work hard and has an intensity in her eyes that is difficult to ignore. She has already taken on some difficult roles in here recent films. If Fagun succeeds in her ambitions here in America (the chances of which remain high), it should not come as a surprise to us.

---

Ras Hafiz Siddiqui is a South Asian American writer who lives in Sacramento, Calif.
---