BOLLYWOOD | Guftugu | AUGUST 2012


DEEPIKA PADUKONE: Excited About Yeh Jawaani Hai Deewani
SUNNY LEONE: Marketing Move
RANBIR KAPOOR: Going Chaplin-esque
AJAY DEVGN – SHAH RUKH KHAN: Clash of the Titans?
---
DEEPIKA: Excited About Yeh Jawaani Hai Deewani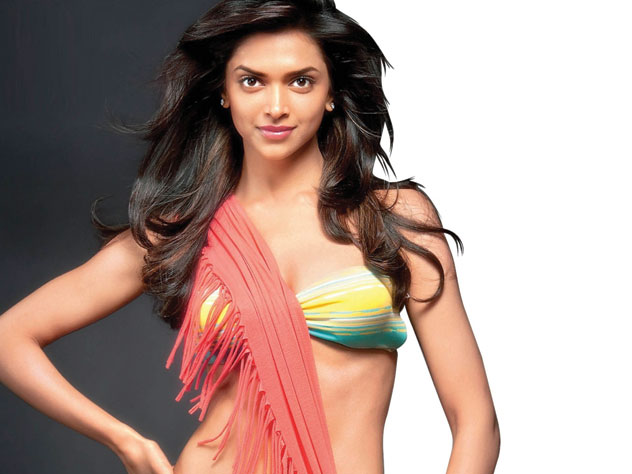 Deepika Padukone

Her four biggest hits may have been with 'veteran heroes' in the industry while with the younger ones she may still be craving for a bonafide hit. Still, Deepika Padukone firmly believes that her next film with Ranbir Kapoor would change the tide. Even though her immediate two films have her paired with much older co-stars, the Cocktail girl is already excited about Yeh Jawaani Hai Deewani which features her with her ex-boyfriend.

While Deepika is saying it is the love story element of the film which is exciting her most, it is not difficult to understand that this also makes strong career sense. After all, she has tasted her biggest successes with Shahrukh Khan (Om Shanti Om), Saif Ali Khan (Cocktail, Love Aaj Kal) and Akshay Kumar (Housefull), she has yet to gain momentum with the younger ones as well.

She says, "I have always said that there are a few films that would be more special for you. Of course Ranbir is a major factor but so is the fact that it is a love story with a sorted director like Ayan driving it. Beyond that you can't have many tangible reasons for your interest level in a film."

Deepika denies playing favorites. "The film is special but that doesn't mean it is my favorite. I am working equally hard on my other films as well."

So much for a 'politically correct' comment, Deepika!

|TOP|

---
SUNNY: Marketing Move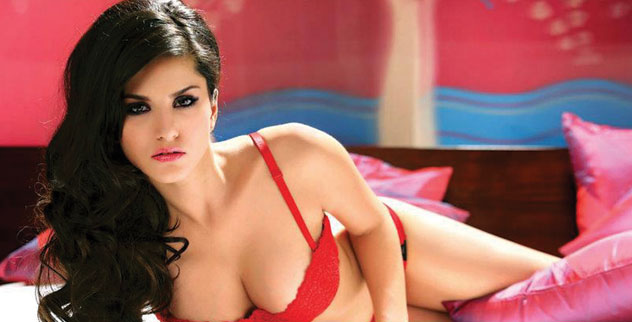 Sunny Leone

A single word which best describes Mahesh Bhatt, or Bhatt sahib, as he is called fondly in industry parlance is 'unabashed.' While he has forever been accused of selling skin in his films, more so ever since Emraan Hashmi came into the fold, this time around Bhatt sahib has taken a leap forward and roped in a pornstar for a film directed by his daughter Pooja, Jism 2.

It makes one wonder whether it was all about the lure of Sunny Leone and making a film which resulted in a story being spun around and fitted into the Jism template. Or the idea was to extend the franchise which led to Jism 2 and hence, Sunny.

"Let me start with Jism first," says Bhatt, "See, as a film it was very different. It had a narrative, which held on its own, and had distinct, interesting and on the edge characters. These qualities acted as its strong feet and carried the film forward. The film was the first to explore 'noir' as a genre in Hindi films. It delved into the dark depths of the human heart. Jism worked on all levels and I thought that now was the right time to further evolve that genre and space. It was also logical to use Jism as a franchise since the film carried the core template. Also in this age when everyone is using the franchise model, the entire package definitely looked promising. What we have done is to add further value and give more depth and vitality to the second in the series.

And how about Sunny? Was there also a strong marketing desire to cast her since her inclusion also ensures that there would be a huge curiosity value attached to her?

He says, "I remember seeing Sunny in Big Boss and was sure that she would be able to add vale to the Jism as a brand. Her presence also caught media's attention and a strong buzz was created. So yes, it was a great marketing move and fortunately things worked out between Pooja and Sunny. Eventually both of them were able to arrive at an agreement."

Now that's being candid indeed.

|TOP|

---
RANBIR: Going Chaplin-esque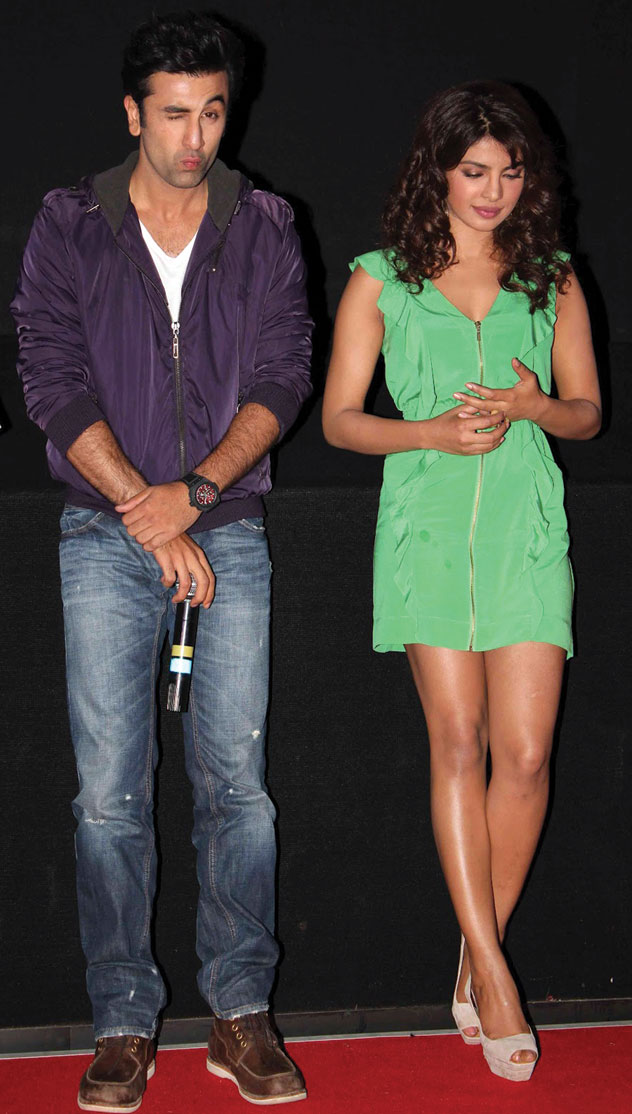 Ranbir and Priyanka

Ever since Barfi! went on floors, there has been tremendous speculation around the part that Ranbir Kapoor plays in this film. Though it was announced quite early that he would be playing a deaf and mute young man in the film, there was also buzz around him imitating the great Charlie Chaplin for a large part of the narrative.

The recently unveiled theatrical promo further reaffirmed the fact. Now that the film is gearing up for release, director Anurag Basu uncovers the mystery.

"Let me be honest here. The whole Chaplin influence was not there in the script when Ranbir came on board. In fact till the first day of the film's shoot, we hadn't planned anything around these lines. It is just that as we progressed, it was felt that certain scenes would be elevated if Ranbir got into that mode. So yes, there is silence in the film, something which is the core of it, and there is a Chaplin layer to it as well that has been introduced. However it isn't as if Ranbir is imitating Charlie Chaplin throughout the film. You can pretty much make out from the promo itself that Barfi! isn't set in Chaplin-sque mode," says Anurag.

He also reveals that the core idea of Barfi! originated when he realized he was making far too many dark films over the years.

"I guess it was time for me to tell something light hearted," he chuckles, "Each of my films so far had a passionate and dark look and feel to it. I was telling a lot of stories centered on extra marital affairs and all. However, now that my daughter is growing up, I am telling her a lot of light hearted and warm stories. Meri khud ki zindagi mein bhi bahaut badlaav aaya hai. Mera kahaani bataane ka andaaz bhi change ho gaya hai. I was inspired to do something different and this is how Barfi! came in."

|TOP|

---
AJAY – SHAH RUKH: Clash of the Titans?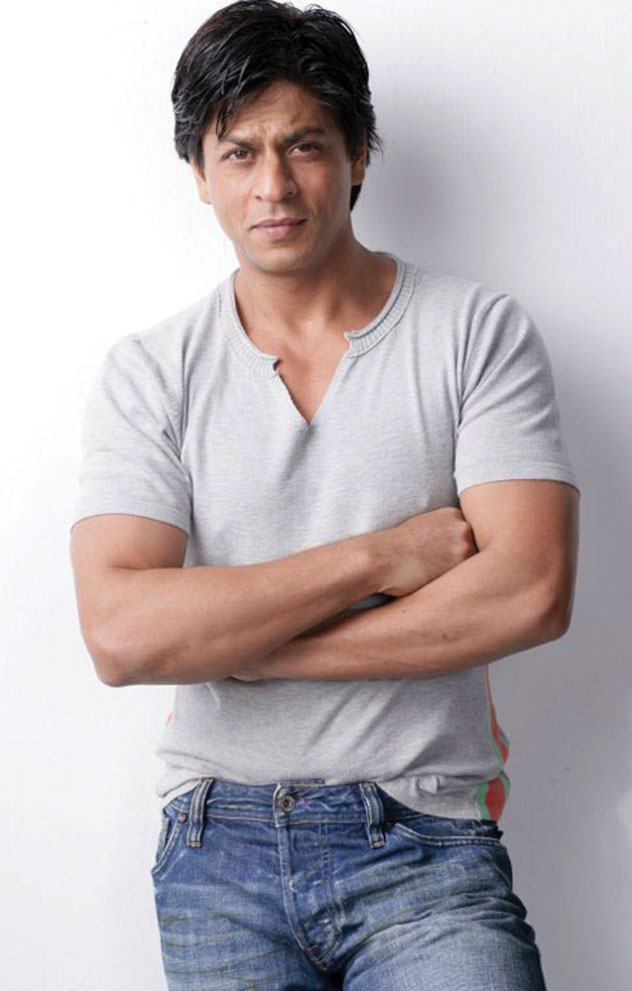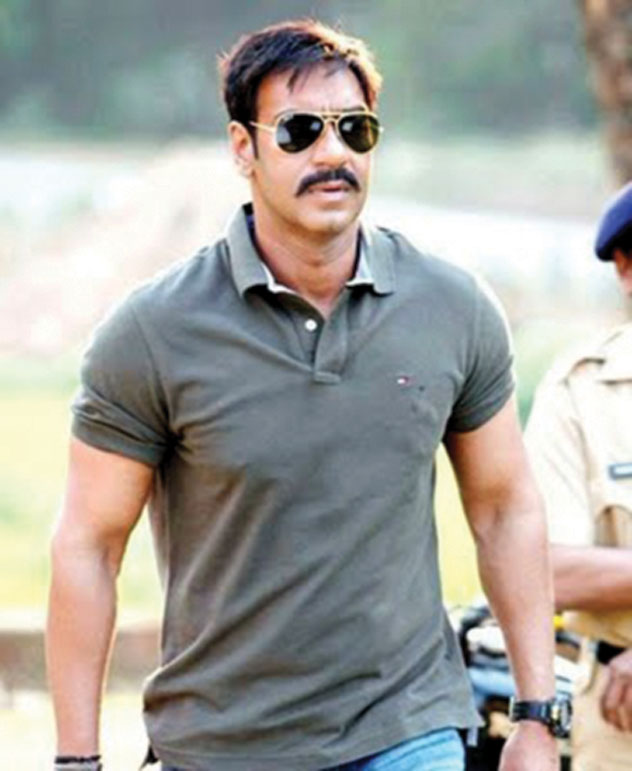 (Top): Shah Rukh Khan; (Bottom): Ajay Devgn.

Let's get straight to the point. Bollywood just can't afford two big films. Not yesterday, not today, not tomorrow. It is as simple as that.

While media is going berserk worrying about whether Shahrukh Khan's yet untitled film with Yash Chopra would indeed have competition from Ajay Devgn's Son of Sardaar this Diwali, it seems nothing more than just a fantastic feeling to actually foresee this happening.

No, the clash is definitely not happening and you ask Shahrukh or Ajay about it, they would say the same. Well, under their breath at least if not out in open.

For all the claims of 'two films can survive if released on the same day' and 'history has proven that as well,' let's challenge the very thought process. Are we talking about Dil and Ghayal? Well, that was 20 years back. Is Gadar verses Lagaan giving us that comfort feel? Please, Sunny Deol-starrer did triple the business of Aamir Khan's master piece. As for those talking about happenings from the recent past, Taare Zameen Par pretty much got the scare of it's life before finding it's footing after a clash with Welcome. Even Aamir would say today that it was avoidable.

A clash was always an unwelcome situation. It stays same even today despite all the talks of multiplexes taking care of the collections. In case of Shahrukh and Ajay-starrers, one of them will always be a second choice for many. It won't be a clean choice where an Akshay Kumar and an Akshaye Khanna solo starrer is taking on each other and hence the choice is obvious. We are talking about two superstars who have found a market of their own.

If there is a clash, there would be blood. And Bollywood can't afford bloodshed.

A major section of the industry does feels that the film with a bigger (and more respected and revered) director should occupy the Diwali slot. The (relatively) younger ones (like Shahrukh and Ajay) do have their chance to fight it out in future. However, Yashji may or may not make a film for many more years to come.

The legend deserves to that space, attention and respect at the least. He truly does!

|TOP|

---
Joginder Tuteja is a Bollywood writer based in Mumbai, India.