PHILANTHROPY
Cupertino Rotary Event: Global Elegance 2012


The Rotary Club of Cupertino announces Global Elegance 2012 Annual Dinner to support Humanitarian projects from China and India to Central America and Africa.

---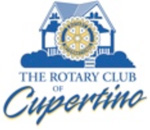 The Rotary Club of Cupertino, will host its sixteenth annual Global Elegance dinner on Saturday August 18 to raise funds for World Community Service projects it undertakes to make a positive difference in the lives of people in need around the globe.

At the event Cupertino Rotary will honor partners who are key to implementing many of its projects, including the Shin Shin Educational Foundation, a Bay Area based, non-profit that helps construct and renovate primary schools in remote, rural regions of China; Pratham the largest NGO working to provide quality education to underprivileged children in India; the Sankara Eye Foundation and Sankara eye hospitals in India dedicated to freeing mankind of preventable and curable blindness.

Global Elegance will bring together community and business leaders with supporters of humanitarian efforts for a gourmet fusion-based dinner at the Atherton estate of Dr. Ta-lin and Joyce Hsu. Dr Ta-lin Hsu is founder of H&Q Asia Pacific, a leading Asian private equity firm.

Contact: David Stearns, Event Chair
Home: 408-931-6439
Cell: 408- 480-4581
e-mail: stearnsdave@yahoo.com
Attention: Global Elegance
P. O. Box 1101
Cupertino, California 95015
www.cupertinorotary.org

Global Elegance is sponsored by the Cupertino Rotary Endowment Foundation, a 501(c)(3). Tickets are $150* and registration and payment can be made online at http://bit.ly/GlobalElegance12. The event has limited seating so it is advised to register early to assure a reservation.

Cupertino Rotary relies on ticket sales and donations made through Global Elegance to fund its many World Community Service projects. With 215 members, Cupertino Rotarians typically undertake a greater number of international service projects than any of the other 54 Rotary clubs in Rotary District 5170 that spans from Oakland to Watsonville. Current projects address needs in China, Cuba, India, Thailand, Mexico, Honduras, Guatemala and Kenya.

Global Elegance donations are leveraged for far reaching impact. One dollar in cash enables Cupertino Rotary to gain upwards of $3.50 in project funding through matching grants from The Rotary Foundation of Rotary International. The Foundation's mission is to enable Rotarians to advance world understanding, goodwill, and peace through the improvement of health, the support of education, and the alleviation of poverty.

Suggested attire for the event is ethnic dress or business casual. The 2011 Global Elegance included many ladies and some gentlemen in designer wear of their respective countries. The event is held outdoors in a garden setting so a jacket or sweater is recommended.

For more information about Global Elegance 2012, World Community Service, the Rotary Club of Cupertino's humanitarian projects or the club's international project trips contact Peter Troop, Chair World Service Committee at (408) 888-4495.

*For tax deductibility the fair market value of the meal will be provided with confirmation of registration. Checks need to be made out to the event sponsor Cupertino Rotary Endowment Foundation (CREF), a 501(c)(3), tax ID #77-0288042.