HEALTH:
Yoga: It's All in the Mind


In her last ten years of practicing and teaching yoga, she has come across many people who have questions on how yoga can help with back pain, psychological issues and a host of other health problems. Ashwini Surpur answers some of these questions.

---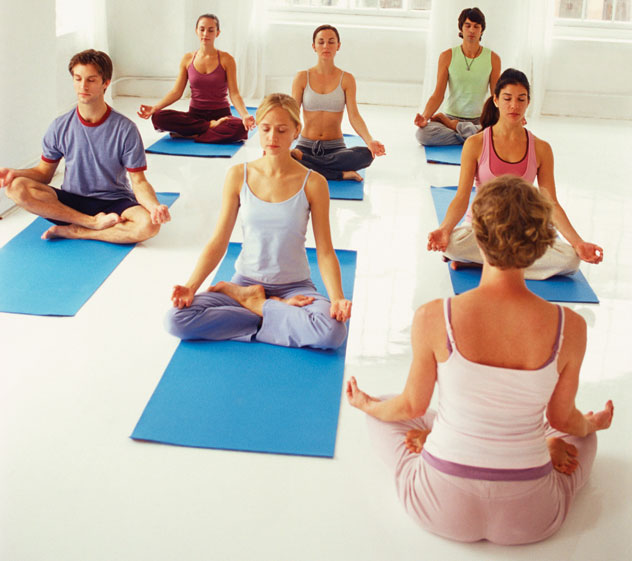 ---
More and more people all over the world are now looking for alternative solutions other than modern medicine to help with their ailments. According to a study released by Yoga Journal in 2008, 52% of yoga practitioners said they were practicing yoga for health reasons. Immense research on yoga therapy is going on. Swami Vivekananda Yoga Research Foundation in Bangalore alone has published over 150 papers on yoga. Yoga Bharati, its U.S. affiliated organization brings this holistic yoga practice to the Bay Area community.

Yoga looks at health as a positive state of well being of the entire body and mind. While modern medicine deals with diseases, holistic practices like yoga deal with health.

According to the ancient text of yoga called Yoga Vasishta, most of the diseases are caused by the disturbances of the mind. The concept of psychosomatic, stress borne ailments is as ancient as Rama's time.

Stress disturbs the balance in the human system where every episode of Fight-or-Flight is supposed to be accompanied by Rest-and-Digest. We are in constant turmoil and there is no time to recover from this. Our breathing becomes shallow and fast, blood pressure and sugar levels are elevated, and we are living in such conditions without being aware of the changes. Lack of awareness is the cause of all bad habits, be it binge eating, caffeine intake, alcoholism or drugs.

How does yoga help?

Yoga is a conscious process of going back to one's own nature of bliss and harmony. Since mental agitation is the main cause of stress, yoga helps us by calming down the mind. Yoga helps build awareness so that when we are about to overeat or indulge in a bad habit, we will have enough awareness to stop. Yoga also gives the taste of a healthy body so that we understand when we are about to lose our temper, or when our breathing becomes fast or blood pressure seems to have risen. This awareness alone helps us slow our mind or simply relax for a few minutes and breathe.

Yoga Bharati, a non-profit organization aimed at spreading holistic yoga for global health and peace, is organizing Yoga Sangam, an international conference to showcase the benefits of yoga to the community here in Bay Area. The event is being held Sep. 8-9 at JCC in Palo Alto, Calif.

Interested readers can visit: www.Yogabharati.org/conference for more details.