SOCIETY
Moral Policing Mumbai: ACP Vasant Dhoble's Forte


Mumbai was once India's nightlife hub but in recent times partygoers are reeling under the fear of raids by Mumbai Police for the slightest violation of laws. Some think of it as a welcome sign, while others argue that the 'no-no' list seems to be growing, while more demanding issues are left unattended, writes Siddharth Srivastava.

---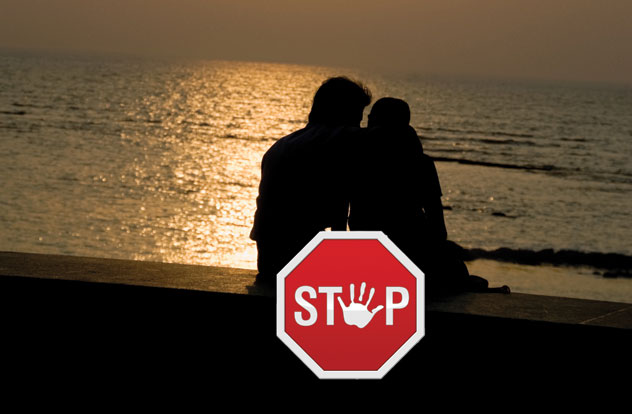 ---
There is a famous dialog in the iconic Hindi movie, Sholay that translates as, "In villages all around mothers tell their kids, sleep on time at night or the dreaded dacoit Gabbar Singh will take you away." Today, in the buzzing city of Mumbai, mothers tell their children to stay at home and not party out at night or Assistant Commissioner of Police Vasant Dhoble could arrest them. Maybe the parents are happy, in this instance.

Dhoble's team, with support from the political higher-ups and those in the police department, have been targeting youngsters out to have fun at night, hauling them to the police station on various charges.

Those imbued in liberal mindsets are upset and so are the youth, who have now resorted to street protests, as their supposedly vibrant night lives have been cut short to watching TV at home and boring dinner conversations with mom and dad. Which kid does that nowadays anyway?

Dhoble, meanwhile, continues to prowl as the sun goes down. If government agencies want to, they can pick on Indian laws that can date back more than a century to the colonial British era to harass citizens.

Even breathing could be a crime. A couple in a public place being affectionate towards each other can be arrested for indecency. In Mumbai, individuals supposedly need to procure daily licenses to be able to drink in a pub. So, before chilling out with friends, one needs to line up at government offices and get clearance, which is never an easy job, given the rude and bribe hungry officials that man the counters.

---

(Above): Mumbai skyline at night.

---
The cops have ignored this rule for years, until Dhoble arrived. Also, if one was to drink alcohol at a restaurant or pub that does not have a license, he is as much to blame as the owner of the place offering the service.

Who walks into a pub and asks to see the papers? It defeats the purpose of going out to forget about the mundane aspects of existence.

There are many more archaic laws that continue to persist despite their outdated existence. Indians, and it is obvious that it is only the rich ones who manage to travel abroad, are allowed to carry back goods worth a measly amount without paying custom duties.

This is when the usual overseas shopping standards of the Indian tourist are among the highest in the world. So, if the Customs people are in a bad mood, they could charge anybody for walking in with a pair of new shoes and a handbag without declaring in the Red channel.

The idea of Customs is to protect the Indian economy from unfair competition. Individual purchases cannot flood the market. The biggest competition is from cheap Chinese goods that continue to be illegally smuggled via the porous borders of Nepal, with the same Customs officials turning a blind eye. Obviously, they demand their share of goods and cash.

---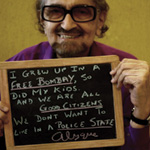 (Right): Alyque Padamsee supporting the Mumbai Unite petition. [Photo: MumbaiUnite.com]

---
Yet, it is not completely clear why Dhoble has chosen to fire at India's affluent youth armed with archaic and anachronistic laws that has earned him the Taliban tag. This, when a city such as Mumbai is flush with every imaginable crime that the police have failed to contain – organized smuggling, land grab mafias, prostitution and even terrorism.

There is a line of thought that the government employees are simply jealous of private citizens making money legitimately and having fun. It blunts their inflated egos and self-important attitudes that harks back to India's License Raj a couple of decades back when the government controlled everything.

The Indian official (or babu) was treated as a demigod just like the British rulers in pre-Independent India looked down upon everybody. Economic liberalization has meant that the hold of babus has diminished as a hardworking, high-on-aspiration middle class India has emerged. Every now and then, however, the government folks feel the domineering urge to assert themselves.


---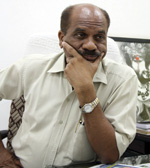 (Left): ACP Vasant Dhoble. [Photo: MumbaiUnite.com]

---
Enter ACP Dhoble.

There is another line of reasoning that Dholbe enjoys political backing, as taking on the fewer rich always goes down well with the many more poor in the country. Indian politicians like to buttress a Robin Hood image as poverty is the biggest vote bank in India. This is a much easier route to power than the more difficult path of enabling the impoverished with social security, health and education to ensure economic and social mobility.

However, it is also true that India's partying youth are not exactly setting standards that inspire. Some of the high-handed police actions maybe unwarranted, but the fact remains that increasingly having fun in urban centers in India is interlinked with extreme lawlessness that no cultured society can tolerate.

Reports from across the country – Delhi, Gurgaon, Kolkata, Chennai, Bangalore, Goa, highlight similar aspects – sections of India's young population out at pubs or parties indulging in drunken brawls, car crashes at night, women molested and raped, rampant alcohol and drug abuse and more.

Dhoble's actions are surely driven by complex factors. Parents, however, will not mind having their kids back home at the dinner table for a change.