Unable to take the apathy of authorities and police apparent in their usual denial and delay responses to the tragic saga, especially when it comes to anything to do with the weaker sections of citizens, enraged parents of dead children have gone on a rampage smashing window panes of government offices, damaging public and police transport and trying to set on fire the absconding headmistress, Meena Devi's home and as a mark of protest they have buried bodies of their little children, some along with their toys, in a field opposite to the school premises.
Presspersons who managed to gain entry into the headmistress' home, a one room shackle, found filthy bags of rotten potatoes and substandard wheat, and huge cans of pesticides and cooking oil, also stored in empty pesticide cans, which were undeniably used in the preparation of the deadly meal.
All of this also indicates the absence of proper food storage and cooking facilities, a huge gap in the Mid Day Meal (MDM) Scheme as implemented.
Some survivors among the students have spoken of overhearing the headmistress having overlooked the cook, Manju Devi's suspicions of the cooking medium which was mustard oil in this case for the peculiar smell it was emitting.
So when the food was finally consumed, first the cook collapsed followed by vomiting and complaints of severe stomach pains by little children whose low body weights could not take the onslaught of deadly chemicals that destroyed their systems.
With neither a first aid facility available in the school nor any means to dispatch the sick kids to the nearest hospital (also inadequate in handling emergencies) the number of casualties could not be controlled.
This Bihar case is not a standalone one as more cases of children falling ill after consuming free food or contaminated water in schools have been reported from states of Tamil Nadu, Odisha, Delhi and Maharashtra.
Soon after the Chhapra incident, in Madhubani district of Bihar about 50 children have been reported to have fallen sick after eating contaminated food at a school and in the state's Madhepur district two women cooks fainted after consuming the lunch they had prepared for students but was declared unfit for consumption by the school principal.
---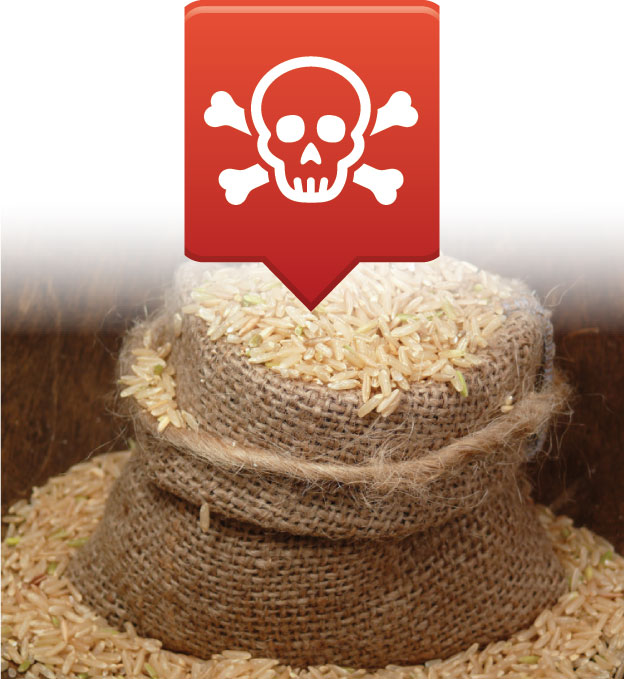 ---
In Tamil Nadu's Cuddalore district about 147 students of a government-aided girls' school, Neyveli Lignite Corporation Girls' Higher Secondary School, also fell ill after they consumed free mid-day meals.
Touted as the largest school nutrition programs in the world, India's MDM Scheme was designed to create a nourishing incentive to improve primary school attendance among the poorer sections who otherwise prefer to put their children into economic labor.
When put into practice the policy has shown serious lapses in compliance to protocols by the implementing authorities and absolutely no concern for redressal of any grievance.
In April, an alert was issued by the Human Resource Department Ministry to the state of Bihar based on which, a training program for all the school headmasters in the state was organized but it seems that the state faulted in ensuring adherence by those trained to implement.
In the aftermath of the tragedy the state administration's reaction became more of a face saving exercise as one can witness it issuing prominent advertorials enlisting instructions to school principals and cooks to first taste the mid-day meal before serving it to children and directing them to set up of kitchen sheds.
To add to this, a whole bunch of politicians jumped into attributing blames to one another and some took cue from Bihar Education Minister, P.K. Shahi, in calling the tragedy a result of a "conspiracy."
As the Nitish Kumar-led Janata Dal – United, wielding power in Bihar, had recently broken away from NDA there was much speculation of it trying to build ties with the Congress that too was blamed for going soft on Bihar administration.
If Right To Information enquiries of last three years into the MDM scheme in New Delhi were surveyed, it comes out that majority of mid-day meals being served to 1,150,000 children had failed tests carried out by the government.
In 2010-11, only 5 of the 466 food samples passed the quality and nutrition tests and in 2013-14 none of the 16 complaints received so far have been redressed.
The Comptroller & Auditor General (CAG) in its report on MDM in Bihar in 2009 had also mentioned irregularities in quality of cooked food.
It is astounding to imagine if all this were not enough to make the government sit up and promulgate immediate changes and ensure adherence to quality then what will.
For every matter that affects the citizenry directly and to which the authorities showed similar non-concern in rectifying the problem, civilians have had to come out on the streets.
As of now several assurances have emanated from concerned quarters over the MDM scheme lapse like Jitin Prasada, Minister of State, has said, "If guidelines have been flouted, we will take a decision on what happened. A tragedy has happened and no one should be spared."
The HRD Ministry has also announced institution of a 20-member committee to delve in the quality aspect of the MDM scheme and conduct meetings every three months to consider field reports.
International UN agency, the UNICEF, too has connected with the country's authorities to suggest in improving the systems.
Some of UNICEF's recommendations that are being studied include increased actions for strict pursuance of protocols in safe preparation and storage of mid-day meals, ensuring cleanliness of cooking place and utensils and personal hygiene of the cooks and helpers, making spaces free of insects and flies, making available adequate storage spaces, proper washing of vegetables and other ingredients before cooking, tasting of food before serving and hand washing with soap by children before eating.
Other proposals that could be considered would be ensuring adequate staffing, resource-monitoring by parents and clubbing of other welfare schemes with MDM scheme.
At a time when the center is about to promulgate the Food Security Bill that has ambitious aims of resolving malnutrition across the country once and for all, the government really needs to correct its implementation mechanism.