BOLLYWOOD | Guftugu:

John or Akshay? Who is the sexiest? | Recession Hits Bollywood | Splitsville? | Super Duper Hit | Happy to Direct | Oscar Library | Biography | Export Panel

---
John or Akshay? Who is the sexiest?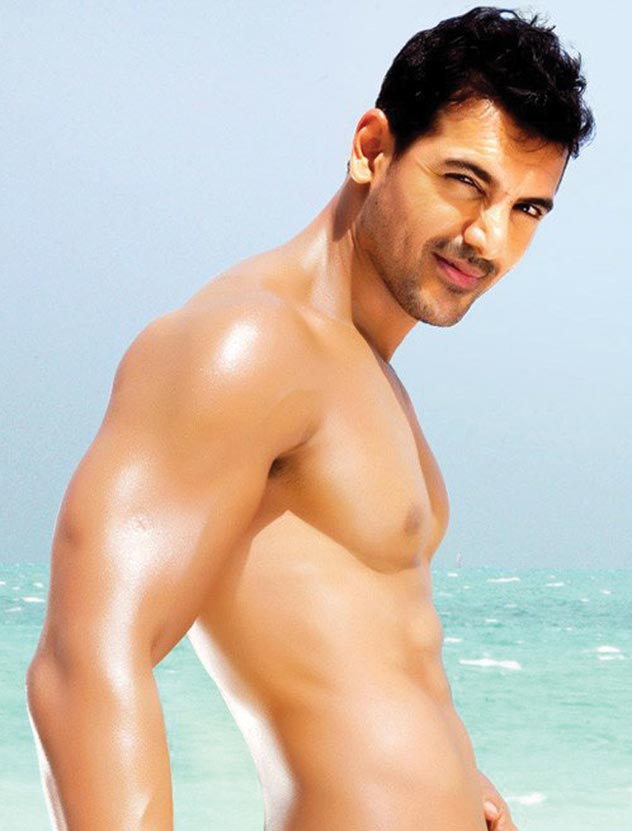 John Abraham in "Dostana."

Two separate publications have declared Bollywood actor Akshay Kumar and John Abraham the Sexiest Man' of the Year 2008. John Abraham has been adjudged 2008's sexiest Asian in the world in a poll conducted by British Asian weekly Eastern Eye.

On the other hand the Indian version of People magazine has declared the Khiladi Akshay Kumar as the Sexiest Man Alive. John emerged on top of the list, defeating Hrithik Roshan and the Khans, while People threw up an interesting lot of names other than the usual Bollywood lot.

The list included cricketer Mahinder Singh Dhoni, Rahul Gandhi and names from down south like Suriya and also newcomers like Imraan Khan and Prateik Babbar. Newcomers in the Eastern Eye year's list were Harman Baweja, Stephen Uppal, Upen Patel and boxer Amir Khan.

"John Abraham made up for a quiet year with a sensational look in Dostana, with one of the greatest physiques ever seen on big screen. His body helped to make the film a hit with Asian women," said Hemant Verma, editor, Eastern Eye. Incidentally, John's girlfriend Bipasha Basu was voted the Sexiest Asian Woman last year.

"In 2008 he made astute choices ....proving he is not just brawn and who else in Bollywood can carry off the turban with as much panache?" reasoned People, bestowing the title on Akshay. Both lists had the usual suspects like Hrithik Roshan and the Khans on them.

|TOP|

---
Recession Hits Bollywood

Recession and tight liquidity has forced India's film industry to go in for cost cutting and slowdown on several projects.

Bollywood filmmaker Mukesh Bhatt feels that distributors have been severely hit by the recession.

"It is difficult to find buyers and committed cost cannot be honored. Ninety percent of the films have been put on hold while those on floors have been held up due to the slowdown," he said.

"Production, acquisition and actor salary costs had illogically shot through the roof with no commensurate returns for distributors sitting at the end of the value chain," said Tanuj Garg of Studio 18.

Besides, banks have also become cautious about lending as film budgets had skyrocketed in the last few months, trade sources said.

Blaming the corporates for the situation, Bhatt said, "They are responsible for the ridiculous price hikes and genuine producers have been affected."

"Cost-control is required and artificial price-hike needed to be revised," he said.

Bhatt feels that corporates who have entered the motion picture business have little knowledge of film industry functioning.

"Artists are paid astronomical amount of money and the corporates do not get much return," he said.

The slowdown has also taken its toll on the marketing budget of movies. Due to drastically pruned budgets, promotion of big-budgeted movies like Rab Ne Bana Di Jodi, Ghajini and Chandni Chowk to China have been extremely low key, sources said.

|TOP|

---
Splitsville?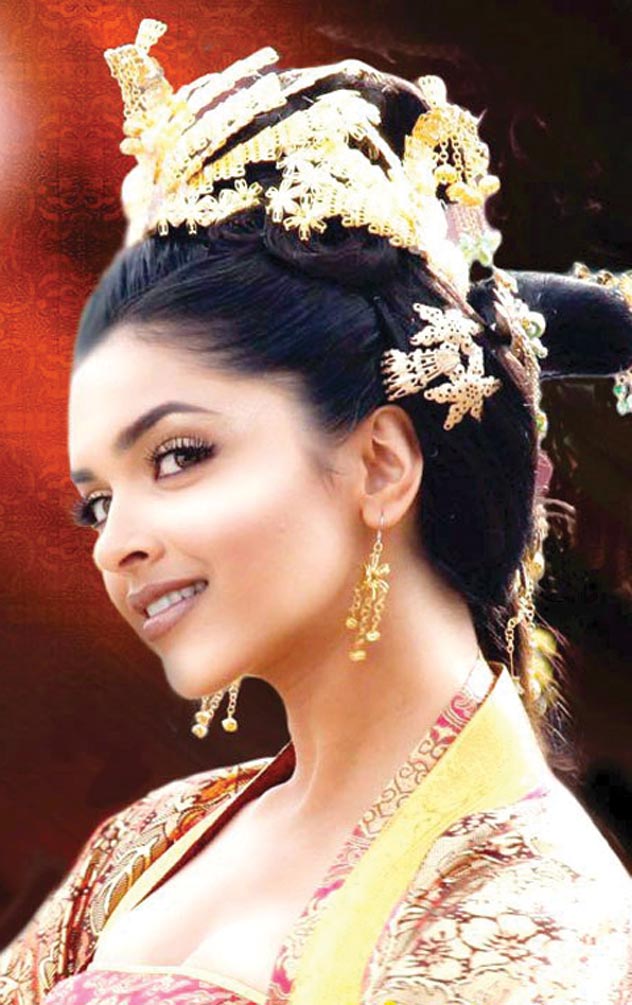 Deepika Padukone in "Chandni Chowk to China."

A little bird tells us that all is not well in Deepika Padukone and Ranbir Kapoor. The petite beauty was recently spotted with a mystery man in a multiplex watching Ghajini.

The rumor mill is abuzz with the news that the couple have been fighting over petty issues recently.

After her break-up with Nihal Pandya and Yuvraaj Singh, Deepika Padukone has been going strong with Ranbir Kapoor and was quoted as saying that "she wants to be Mrs. Kapoor in four years."

Well, I suppose those four years have just turned into eternity.

To make things worse, Ranbir Kapoor's mom Neetu Singh isn't very fond of Deepika. She has been telling everybody who would listen that "Deepika is just another girlfriend for Ranbir."

She may end up having the last word, after all.

|TOP|

---
Super Duper Hit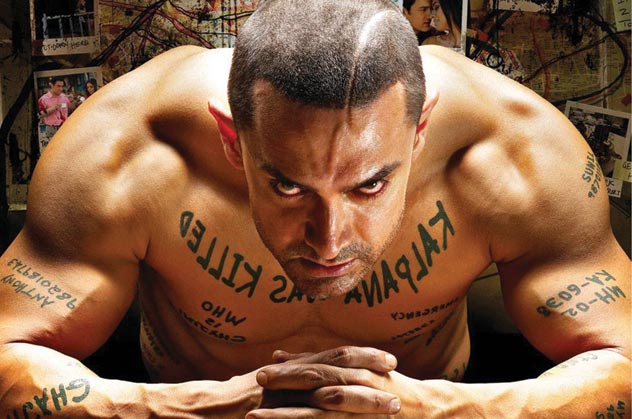 Aamir Khan in "Ghajini."

Aamir Khan's  Ghajini has smashed all previous records. The film emerged as the biggest opener of all times, grossing a whopping Rs. 200 million in its first two days. The film collected approx. Rs. 16 million in paid previews when it was released on Dec. 24, Rs. 82 million on limited screens and shows Dec. 25 and Rs. 101 million Dec. 26, according to its all-India distributors Studio 18. The collections are simply earth-shattering.

The film is a trailblazer in overseas markets as well.

Usually love stories and musicals rule the roost in international markets, while action films are a strict no-no. But Ghajini has fetched an overwhelming start in America and Australia and is impressive in U.K. The film has debuted at No. 7 position in U.K.

In the U.S., Ghajini has debuted at No. 21 position. In its opening weekend, the film has collected $1,387,534 on 82 screens, with the per screen average working out to $ 16,921.

All these figures add up to only one fact: Ghajini seems to be all set for a historic run at the box office that might very soon make it the biggest hit of Bollywood this year.

|TOP|

---
Happy to Direct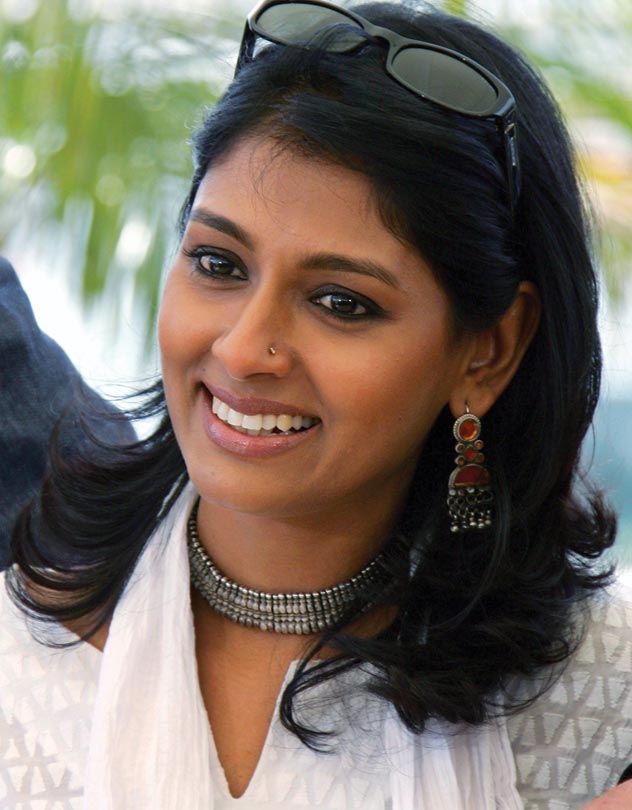 Nandita Das

Bollywood actress Nandita Das, whose directorial debut Firaaq is set for release, says she has no regrets about not playing any role in the film about post-riot situation in India's western state of Gujarat because she relied totally on its cast.

"It was my first film and just the way things were going I felt it's a lot of work and a very big responsibility. In the middle of all that I didn't want to worry about my continuity. I don't regret it at all. In fact I got to do all the roles at some level," the actress said.

The film's star cast includes actors like Naseeruddin Shah, Sanjay Suri, Shahana and Paresh Rawal.

The actress, who has given power-packed appearances in critically acclaimed films like Fire, Earth, and Ramchand Pakistani, says she doesn't regret not acting in Firaaq.

Firaaq set in post-riot Gujarat, deals with the wounds of the violence and its impact on the human psyche.

The actress said if it was just about wanting to become a director and choosing a script, she would have never made Firaaq.

"It happened because of my own experiences, conversations and acquaintances with people. You scratch the surface and you see so much of anger, prejudice, fear and divide," she said.

Actor Sanjay Suri, who plays Sameer Sheikh, a liberal Muslim, in the film said he understood the character's pain. "I come from Kashmir and I have been witness to the ethnic cleansing in the 1990s. So I could understand the pain of the man," he said. Shahana Goswami, who played Munira's role in the film, called it a "soul searching experience at one level." Firaaq will be released in India Jan. 23.

|TOP|

---
Oscar Library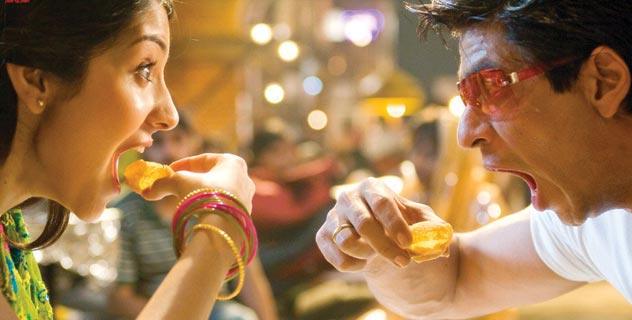 Shah Rukh Khan and Anushka in "Rab Ne Bana Di Jodi."

The Academy of Motion Pictures Arts and Sciences Library has made a request to Yash Raj Films for the script of its recently released Rab Ne Bana Di Jodi to be part of its permanent collection.

The sensitivity of the screenplay and the unusual love story attracted the attention of the staff at the library. The invitation is the recognition that the screenplay of the film stands out from the crowd — not just among Indian movies but movies released worldwide, a Yash Raj Films spokesperson said Dec. 18.

"As the movie goes from strength to strength at the box office, it is a tribute to the entire team which made the film such a refreshing change for jaded audiences," the spokesperson added.

The scripts in the collection reside at the Margaret Herrick Library and are made accessible for research purposes only; students, filmmakers, writers and actors are among the regular patrons. Screenplays may only be viewed in the library; they do not circulate. Also, no screenplay is allowed to be photocopied, the spokesperson said.

The film, written and directed by Aditya Chopra, stars Shah Rukh Khan and Anoushka Sharma in the lead. 

|TOP|

---
Biography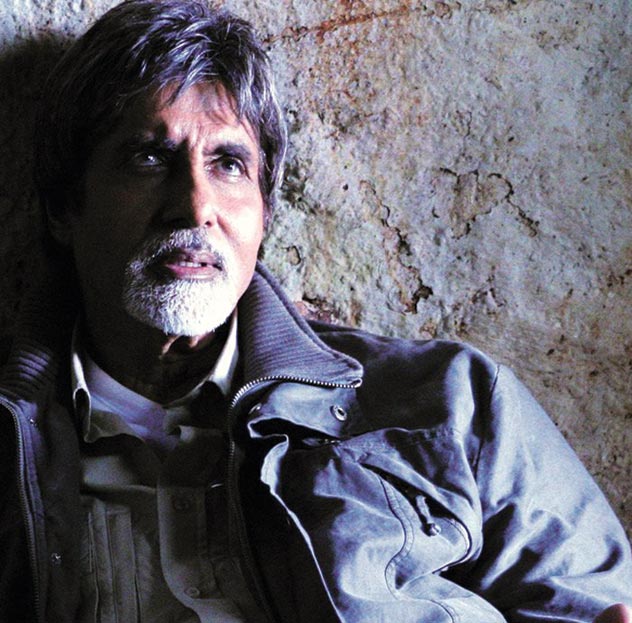 Amitabh in "Nishabd."

How does a man as modest as Amitabh Bachchan react when someone opts to pen a biography of his?

"I hate it," he says immediately. But the legendary actor had reason to give the nod to Neville Tuli, founder of pioneering arts institution Osian's, to publish and design "Bachchanalia: The Films and Memorabilia of Amitabh Bachchan." Osian's already boasts of an auction house, archive and film house, its world renowned film festival... and now with Bachchanalia, it launches its publishing and design division.

Penned by noted film journalist Bhawana Somaya, the biography adopts an interesting format. Amitabh says, "It's not the heavy reading type of book that's filled with words. This particular biography is very pictorial and boasts of vintage priceless poster designs. It's very interestingly done with snippets of my films, and interesting trivia. They've captured the last 40 years of Indian cinema — its changing history, trends, tastes..."

Neville adds, "India has great love for cinema, but no cinematic culture. We intend to build bridges where no bridge has been built. And with Bachchanalia, we have for the first time married text and imagery, and brought about a co-ordination between the eye and the mind. We aim to build an extensive, organized and refined database of cinema, that's also rich in presentation."

|TOP|

---
Export Panel

In view of the surge in popularity of Hindi films abroad, the government is encouraging the film industry to set up an export promotion council which can seek financial support for development of its overseas market.

The government is also actively considering several suggestions that were recommended by an industry core group report titled "Export of Films and Related Issues," Minister of State for Information and Broadcasting Anand Sharma said in a reply to a question in the Rajya Sabha from BJP MP Hema Malini.

Earlier, five core groups comprising of film industry representatives were constituted by the government to ensure all round development of the industry.

In recent years the industry has seen steadily growing demands for Hindi films in North Europe, Germany, France, China and Japan. Latin America was also pointed to be a new market for films.

"Various reports suggest that the market for Indian films is on a rise and filmmakers are trying to tap the market in different parts of the world," Sharma said.

"Industry has been encouraged to form an export promotion council. When constituted it can seek financial support from the government of India for development of export markets," added Sharma.

Actress and BJP leader Hema Malini had sought to know if the government was aware that Indian filmmakers intended to tap new overseas markets and whether the government was prepared to extend needful support to Indian filmmakers in this context.

|TOP|