SUBCONTINENT
NRI Grooms Out of Favor: Marriage Bazaar


In addition to job losses, the economic downturn has take a lot of sheen off NRI and high tech professionals writes Priyanka Bhardwaj.
---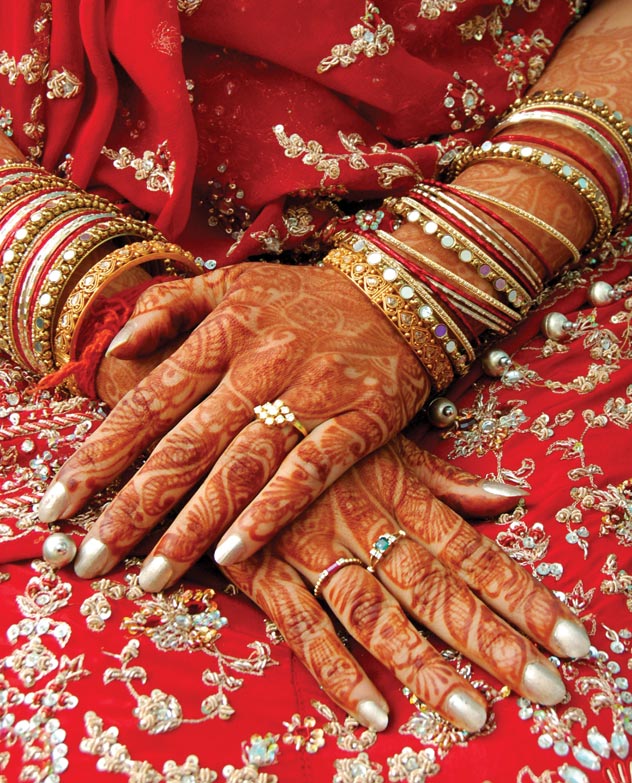 ---
Recession and job losses have impacted India's big marriage mart. Given the current scenario, erstwhile hotshot grooms, non-resident Indians settled in America, software professionals and high flying transnational executives, are giving way to more sedate lower paying government job holders with secure tenures.

Indian weddings are an involved process wherein most nuptials continue to be arranged by parents after careful scrutiny of eligible bachelors. Social, religious, caste, astrological aspects are closely studied.

Needless to say, financial circumstances are a crucial part.

Typically, Indian parents have preferred U.S. and U.K.-based grooms for their daughters, convinced about securing a brighter future for their offspring.

However, indications are that families, including girls, believe that job and economic security in India is greater than in the U.S. and Europe as the recent recession leaves in its wake millions of jobless and uncertain futures.

Whilst the Western developed economies are predicted to suffer from unemployment and stagnation, the Indian economy has grown by 9 percent in the last three years, and is expected to maintain a healthy, though slower growth rate of 7 percent.

An International Monetary Fund report pegged global economic growth at 0.5 percent for 2009, the slowest since World War II, and a report by the International Labor Organization warned that 2009 will witness a loss of close to 50 million jobs.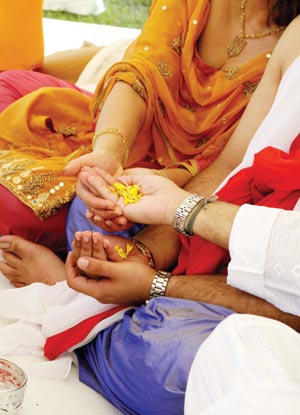 The downturn has engendered a reverse migration of professionals and personnel from abroad to India, perhaps unprecedented in the country's modern history.

Some stories such as unpaid mortgages, car loans and distress sales of belongings have taken some sheen off those settled abroad in supposedly vaunted jobs.

One indication of the insecurity and change in attitudes is in the number of applicants for the Union Public Services Commission-conducted civil services examination for the top Indian government jobs, with 30-year tenures.

This year the number of applicants has risen by 42 percent, from last year's figure of 280,000 to over 400,000.

Also, India's many popular matrimonial sites that offer global match making services online have been saying that the choice of grooms is changing.

The most sought after for the last few decades, NRI grooms are now being looked at with suspicion, on account of "increasing pink slip handovers and pay cuts post the recession," Gourav Rakshit, business head of Shaadi.com has said.

Rakshit, whose Web site has a 30 percent NRI base, said, "As far as shaadi.com searches go, government employees are among the top 20 professionals that are most sought after as of now. Perhaps it's got to do with the stability that comes along with the job."

Top executives of other matrimonial sites Simplymarry.com, Jeevansaathi.com have also said that demand for NRI grooms had fallen drastically after the economic downturn.

According to Vivek Khare, senior vice-president of Jeevansaathi.com, "The craze for NRI grooms….particularly Indians hunting for NRI grooms, has significantly reduced."

Another category of eligible bachelors have been India's tech professionals, a big pool of would-be grooms. Their standing in the marriage market, too, has taken a dent.

Experts estimate at least 100,000 lay offs in the next six months.

An IT sector analyst said firms should be prepared for "flat to negative growth for some of the top software players," as businesses go through belt tightening.

Industry body NASSCOM estimates more than 2.2 million people were working in the Indian IT-BPO sector in FY2009 (till February), while indirect job creation is estimated at about eight million.

The global crisis in Banking, Financial Services and Insurance has hit India's export oriented software and outsourcing sector particularly hard.

International BFSI firms account for over 40 percent revenues for some of India's top information technology companies that provide the back end support and implementation services.

The IT industry employs about 350,000 people in the BFSI space alone, with top six players accounting for almost three quarters of the jobs.

At least three top recruitment firms operating in India have said that many of their IT clients have asked them to stop hiring altogether.

The Indian population's abiding America dream is also now souring, thus eroding the standing of India's tech population a bit more.

Till the recent past India has been a supplier of high end professionals in every field of service, manufacturing, research and development, and industry.

More than 50,000 software professionals from India work abroad at any time of the year.

After a decade of outsourcing that helped transform India into much of the world's back office, U.S. President Barack Obama's $787 billion stimulus plan makes it increasingly difficult for U.S. companies receiving bailout money to hire foreigners on temporary skilled worker permits known as H-1B visas.

The Obama budget also makes it harder for U.S. companies that send jobs overseas to get tax benefits, though there is a school of thought emerging that even tax breaks or punitive measures cannot compete with the 20 percent to 30 percent benefit in lower labor costs by off-shoring work.

Anti-outsourcing sentiments have translated into lower H-1B visas, which used to monopolized by Indian technology workers in America.

Indeed, the above skepticism is all about the state of the global economy.

The global financial turndown has singed geographies in the West, Southeast Asia and West Asia. The free-trade world is much less free as millions lose jobs and national governments turn protectionist.

There is a multiplier effect in India with conservative estimates pegging over a million jobs lost in recent months, with export-oriented software, outsourcing, textile and gems and jewelry sectors, apart from tourism and hospitality, badly affected.

Is it any wonder prospective brides today look longingly at bureaucrats while those basking in glory during the boom days are now brushed aside with contempt?