COVER STORY
It's Not Cricket!
From Sporting Art to Commodity


Cricket used to be a game of grace and subtle beauty, exemplified by legendary artists of the sport like Frank Worrell, Don Bradman, Garfield Sobers, Imran Khan and Sunil Gavaskar. Sadly, a new breed of hucksters have taken over cricketing bodies like India's BCCI. They have brought their finely honed art of zero-ethics profiteering to bear upon this once beautiful sport, writes Partha Banerjee in this angry essay.
---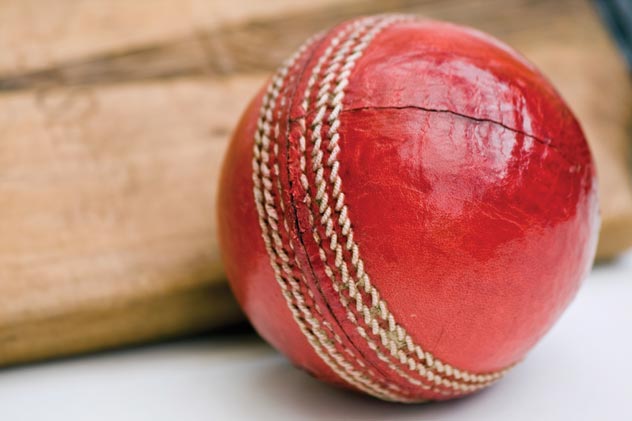 ---
A commentator in an Indian magazine recently wrote: "Why has there been such criticism of West Indies captain Chris Gayle's declaration that he prefers to play Twenty20 over Test cricket? What would you do if you were offered a job that gave you 10 times your current salary for doing five percent of what you are doing?"

He's right. Money, more money and only money have now become the mantra for cricket, and particularly the wacky-wild variety that Indian businesses and film stars have floated. Cricket for style and artistry, cricket as therapeutic relaxation, cricket watched in good company on a sunny January morning, and above all, cricket played for dexterous batting, bowing and fielding are now concepts of an era the new generation has not been told of. The game that we Indians played in the allies and gardens of Kolkata, Lucknow, Hyderabad or Mumbai, and the game that produced great artists and personalities like Frank Worrell, Don Bradman, Garfield Sobers, Viv Richards, Imran Khan or Sunil Gavaskar is sadly no more. Cricket is now very little about cricket.

Just a few weeks ago, M.S. Gill, the Indian minister in charge of sports, denounced the fact that the new, short-form cricket league IPL is openly encouraging gambling and betting. He blasted the SMS game introduced in IPL in which fans make ball-by-ball predictions for cash prizes. Yes, you've heard it right: Ball-by-ball SMS predictions for cash prizes!

"This is viewed as 'openly encouraging gambling and betting,' which official bodies do not resort to, even in countries where betting is legal; all this 'to make money and enlarge their TV viewership base," the minister said in a statement published in the Indian edition of MSN, an international online network. He forgot to mention match-fixing and other scandals, like Shane Warne's globally publicized soft-core pornography which have dogged cricket for a while.

The new version of the game has been widely criticized by cricket experts. BCCI, the official Indian cricket body, has been accused of promoting rampant betting.

But wait a minute. I thought that was why they introduced the short-form game in the first place: to make and let the affluent make money. In this day and age of unchecked, zero-ethics profiteering, they knew that a blitzy variety of the game could be used to make millions both on and off the field, and that the new Indian upper middle class would respond big time. They've therefore succeeded in completely commodifying cricket and the cricketers, just like European marketers have commodified football and the footballers, and fashion corporations have successfully commodified the female body in the name of beauty pageants. Their argument would be: "Why not?"

Sure. By all means, go for it. There's plenty of money to be made out there, and the ground is fertile. If you can do it by doing no physical labor or intellectual exercise, if there's no policing, and if it's so easy, then why not do it? Don't people invest in the stock market and make a buck or two, without ever having to raise a finger? (I'm saying it figuratively: actually, you may have to raise a finger or two to type the buying and selling of stocks on your laptop and Blackberry.)

Yes, we all know some old-fashioned idiots will still be studying hard to do well in exams, some low-caste malis (groundsmen) will still be carrying water round-the-clock to make the outfield look plush, and yes, some child laborers will be putting the deuce balls together for slave wages. But those are political subjects we don't need to talk about so much. Do you hear about them on Indian TV or newspapers or magazines? Do you hear about them even on the BBC or CNN? No, we don't want to bring politics into cricket. Politics is dirty.

Let's briefly go back to the controversy between the present West Indies captain Chris Gayle and his two legendary mentors Garfield Sobers and Viv Richards. According to reports published in cricket Web site Cricinfo, Sobers and Richards defended the primacy of Test cricket following the comments made by Gayle. In an interview with The Guardian, Gayle suggested he "would not be saddened if Test cricket were to perish at the hands of the Twenty20 format." That brought out a strong response from the otherwise silent Sobers, perhaps the greatest all-rounder of all time. Viv Richards said Gayle's comments regarding the death of Test cricket were tantamount to a "total betrayal of the game that raised him" and hoped they were not reflective of the West Indian captain's true feelings.




We don't know about Gayle's true feelings, and we're not taking the side of Test cricket here. I myself believe that the five-day, long-form game has seen its days; a cricket match for five days with an extra "rest" day (now mostly done away with) when there's not even a guaranteed decisive result perhaps is not what we can call highly exciting. Test cricket was introduced by the British Raj and its civil servants in the colonies to kill time, where they used their new subjects as servants they needed for the fun. In the post-Independence era India inherited a colonial administration, Indian royalty and civil servants and it also inherited the slow and idle game. They used their subjects for the hard work. Indian Test cricketers, in particular, were notoriously bad fielders although Pataudi and Solkar later transformed it; they often used substitutes for the hard-labor part of the game. We can do away with the slow and idle five-day Test matches.

Other than the countless matches I've seen in India (and school cricket matches I played at the Eden Gardens), I've seen World Cup cricket in England, and carefully watched on TV and the Internet numerous games played in Australia, South Africa, Sri Lanka and West Indies. I've also talked to my British friends about the status of cricket in Britain, the "parent country" and with a teacher colleague from New Zealand. Nowhere outside the Indian subcontinent do people go berserk about cricket in such a fashion; nowhere else do offices, schools and colleges virtually shut down when a big game is on. Nowhere else in the small, 10-nation elite cricket world do the grounds and stadiums fill up to the brim and spill over; in U.K., women show up much more at football games than cricket. It's therefore easy for the BCCI and its royalty-like Indian executives to decide that India and Pakistan (and maybe, Bangladesh too given their recent craze) would be the best moneymaking venue using the new, wealth-hungry South Asian generation. And yes, big media would help big time to promote the message of profit before people, and suppress everything else that's "negative and political."

A wonderful concept, indeed.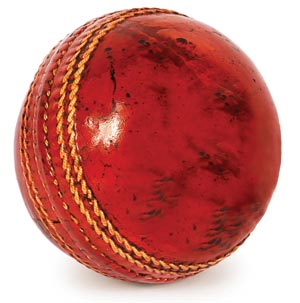 So, when this year, BCCI decided to move the Indian Premier League away from India on security reasons – I wonder if it was security concerns for the millions of spectators or mostly security for the royal executives, film stars and prized players – the biggest question was, would South African grounds generate enough profit? At the time of writing this piece, the league is still on. But I'm sure that IPL owners and celebrity stakeholders will go back and check out the balance sheet once the blitz, hoopla and belly dances are over. I wouldn't be surprised if they found less than expected profits, and sob on camera. Then again, doing it in South Africa or England has its own benefits: there's a huge South Asian community that's primarily the enthusiastic subscribers of the game and its betting and all, and the organizing companies wouldn't have to spend nearly as much on security contractors as they would in India or Pakistan. I wouldn't be surprised if they find enough profit to continue the league, and do it in England the next time. Australia and New Zealand may not be such enticing venues.

Money indeed talks. There was a time when we heard about older players retiring from the 50-over cricket (the version promoted by Australian media mogul Kerry Packer). In fact, Anil Kumble, Saurav Ganguly and Sanath Jayasuriya, had retired from the 50-over version already and Sachin Tendulkar missed many games because of injuries or not-to-be aggravated injuries. But guess what? Most of them – old and young – are in Twenty20 where the physical rigor is much greater and injuries are much more frequent. Games are played in mid-summer in North India. Here we see Ricky Ponting, Adam Gilchrist, Rahul Dravid and Shane Warne and all the retirees and near-retirees in action. It doesn't matter if they do well in the field or not: The big-name celebrities sell more and get more, both off and online. The cricket artistry, dexterity and legendary humanity of Worrell or Sobers can go take a hike.

Who was the greatest thinker of the twentieth century? Was it Einstein, Dr. King, Nelson Mandela or Kerry Packer? Ask IPL and BCCI.

We can ask Chris Gayle too.

The answer won't please aficionados of the game—but so what? Cash registers are ringing, so bring the (preferably skimpily dressed) cheerleaders on!