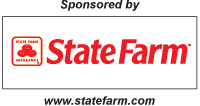 AUTO REVIEW:
Lilliputian Delight: 2008 Smart ForTwo


In days of economic struggle and rising gas prices, this cuddly little car brings the added advantage of being able to park just about anywhere.
A Siliconeer report.
---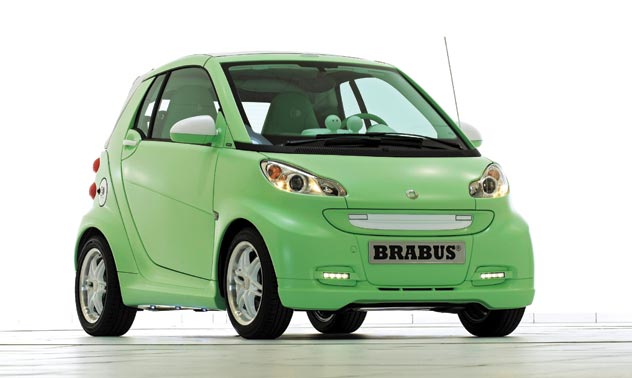 (Above): Exterior view of the 2008 Smart ForTwo.

---
At first glance, this little presumptuous thing looks a bit like an oddity, but it doesn't take long to fall in love with it, especially if you are a city dweller who ends up spending an inordinate amount of time seeking parking nirvana.

It has appeared fairly recently in the U.S., and the timing was perfect—gas prices were teetering at the $4 level.

In the press, it got a pretty enthusiastic response.

"Forget the Lamborghinis and Bentleys. The hot car of the moment? The one that has people shouting at you on street, asking about price and top speed? The 9-foot-long Smart," wrote Jason H. Harper for Bloomberg. "The Smart is a car for an era when less is more and good gas mileage is suddenly sexy. By that calculation, it's one of the biggest, sexiest rides on the road."

Arv Voss of the Washington Times wrote: "Though I generally refrain from describing any vehicle as 'cute' — the Smart Fortwo is just that. . . It displays a futuristic yet playful design, and despite its reduced dimensions, is really big on interior space and comfort and features. It is proof that good things really do come in small packages.

---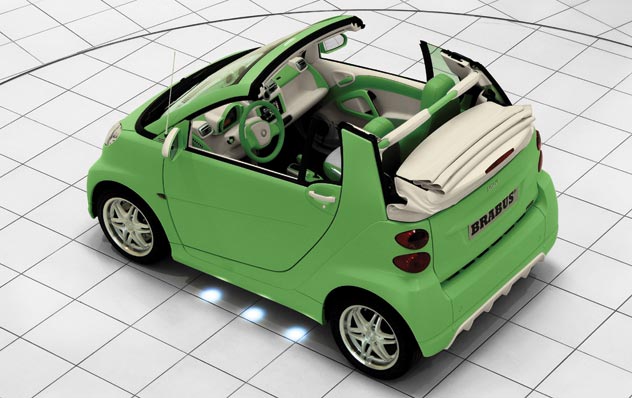 (Above): Exterior view of the 2008 Smart ForTwo.

---
With a top speed of 90 miles per hour, it holds 8.7 gallons and gets 33 mpg in town, 41 highway. Made by Mercedes-Benz, the Smart has been sold in Europe since 1998..

The fortwo received the Insurance Institute for Highway Safety's top rating in front- and side-impact testing, and it's equipped with standard side air bags, anti-rollover technology and a reinforced steel cage structure.

More than 770,000 first generation (1998-2006) smart cars have been sold in 36 countries globally. The U.S. represents the 37th country, and the U.S. version is designed specifically for two people. The diminutive vehicle is made in France and is only 8.8 feet long, 5.1 feet high, with an equal measurement in width. It tips the scales at 1,852 pounds in the heaviest model.

---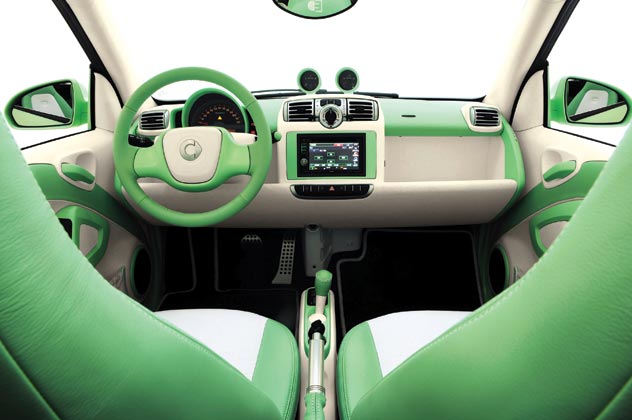 (Above): Interior view of the 2008 Smart ForTwo.

---
The motor generates 70 horsepower and 68 pounds-feet of torque, and is capable of scooting the car to an electronically limited top speed of 90 mph, or from 0-60 mph in 12.8 seconds.

The smart fortwo has a lot of things going for it — it is visually appealing, economical, fun to drive, and it fits easily into minimal parking spaces (two will fit into a conventional parking space). Acceleration is not blistering, and the automated manual transmission takes some getting used to. At maximum freeway speed, crosswinds can present cause for concern due to the car's squared profile and short wheelbase.

The interior space and amenities are surprisingly plentiful and user friendly, and the ride quality is compliant enough, but potholes should be avoided if possible. The handling characteristics are responsive and positive. Parking, though requiring less space as mentioned earlier, requires closer attention, because the exterior planes are difficult to judge, lacking outward reference points.

Smart fortwo is fun, practical, fun, economy and fun. Did we say fun?

---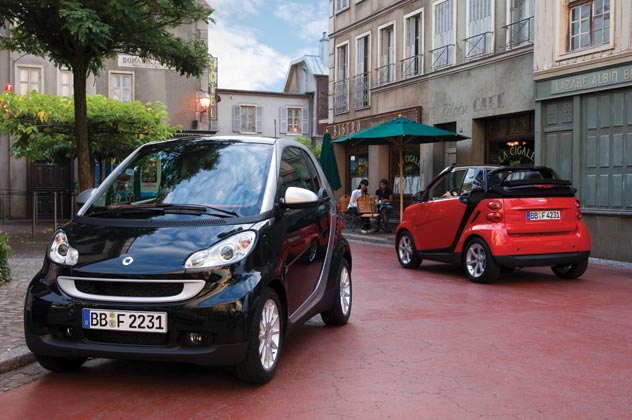 (Above): Exterior view of the 2008 Smart ForTwo.

---
Today's Test Drive: 2008 Smart ForTwo Passion Cabriolet
Base Price : $17,110
Price as tested : $17,110
Engine : 1.0 liter, 3 cyl.
Transmission : Five-speed automated manual
Horsepower : 70 hp
Torque (lb.-ft) : 68 lb.-ft
Mileage : 33/city, 41/hwy