BOLLYWOOD | Guftugu

Huge Controversy over '3 Idiots' Credits | Katrina to Spearhead Cleanliness Campaign in City | Shah Rukh on Twitter | House of Commons? | Scheming Seductress | Who's Afraid of Aging? | Special Screening | TV Host

---
Huge Controversy over '3 Idiots' Credits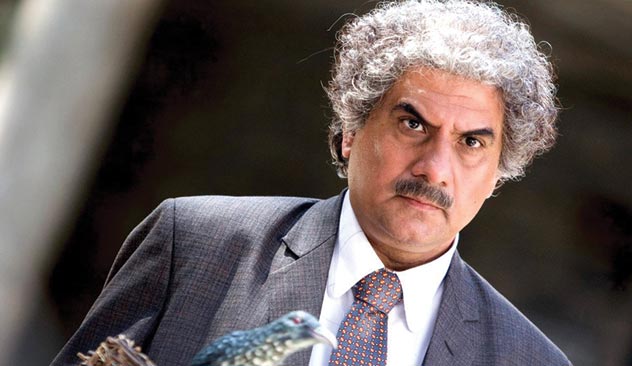 Boman Irani in "3 Idiots."

The raging controversy over the credit for the story in 3 Idiots escalated Jan. 2 with director Rajkumar Hirani accusing author Chetan Bhagat of "lying" despite agreeing to several conditions including a rolling credit in a contract.

Hirani, who also shares the writing credit with scriptwriter Abhijat Joshi in the Aamir Khan starrer, said Bhagat had approved the film's script and agreed to the condition that it would be different from his book.

Addressing a press conference in Mumbai, Hirani showed the contract signed with Bhagat, whose novel "Five Point Someone" became the basis for the film. The director said he had made a four-hour narration of the script to the author.

"We never denied Bhagat the credit. I am confused as to why is he saying all these things after the film's release. We have not stolen the story, we have purchased the rights of the book and can modify or change it as per our requirements. There is nothing illegal in it. Chetan is lying," Hirani said.

He said that as per the contract signed between Bhagat and producers of the film, it was obligatory on part of the latter to mention in rolling credits that the film was based the novel.

"His name appears immediately after the main cast in the rolling credits. If he wanted to see his name in opening part of the film, he should have asked us after reading the contract itself. I am myself a writer and I respect writers," Hirani said.

Reacting to Hirani's statement, Bhagat accused the filmmakers of abusing the contract.

|TOP|

---
Katrina to Spearhead Cleanliness Campaign in City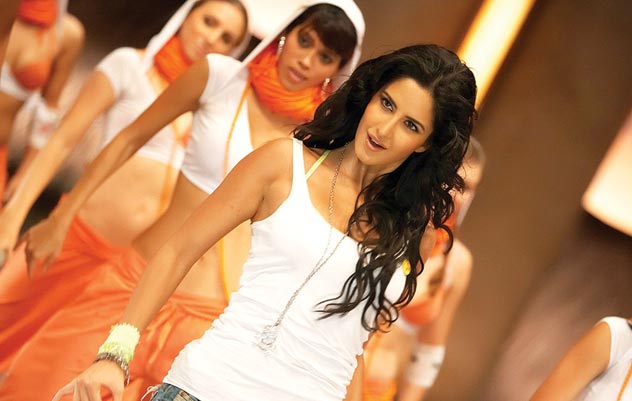 Katrina Kaif in "De Dana Dan."

Bollywood actress Katrina Kaif has joined hands with Municipal Corporation of Greater Mumbai to launch a cleanliness campaign and encourage people to keep the city litter-free.

MCGM and the NGO United Way of Mumbai are working jointly for the clean up campaign which will take place in the slums.

Nehru Nagar, a slum community in suburban Vile Parle, has been adopted as a part of the cleanliness drive.

According to a civic official, the Katrina will launch this project and extend her support to this campaign.

"Over 150 volunteers representing college students, corporate employees, NGOs, municipal officials and others will gather for the launch of the year long project by way of the clean up drive in Nehru Nagar," the official said.

The volunteers will interact with all shopkeepers and residents of Nehru Nagar to support a door-to-door campaign for collection of garbage and promotion of a "Clean Aangan Concept."

|TOP|

---
Shah Rukh on Twitter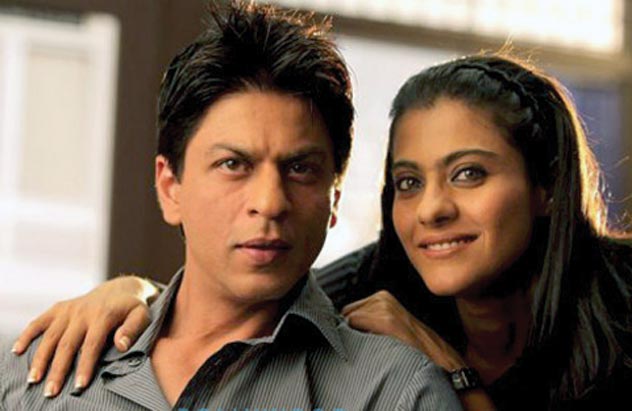 Shah Rukh and Kajol in "My Name is Khan."

Bollywood heartthrob Shah Rukh Khan has joined Twitter and has amassed a following of 11,000 followers in his first day on the microblogging web site popular with celebrities.

Abhishek Bachchan, Aishwarya Rai, Priyanka Chopra and Mallika Sherawat are the Bollywood stars on Twitter but Khan is set to be the most popular Tweeter.

"Being extremely shy, I never thought I would be here (on Twitter). But my friend Karan Johar insisted that I should learn to share my life," Shah Rukh posted on his page.

"Thanks everyone, this is really sweet...didn't expect such a warm welcome. Love to you all," he added.

The actor shared his daily routine with his fans, tweeting, "kids and life calling.. watching tim burton's 9 with them, last holiday...so up late...catch up later. sleep or be awake well.love to all(sic)."

Shah Rukh, who will be seen on the big screen again this year in the much awaited My Name is Khan, explained his absence, saying, "Injury has kept me away from making more films, will work my back off to be around more, the shoulder feels strong and so do I."

|TOP|

---
House of Commons?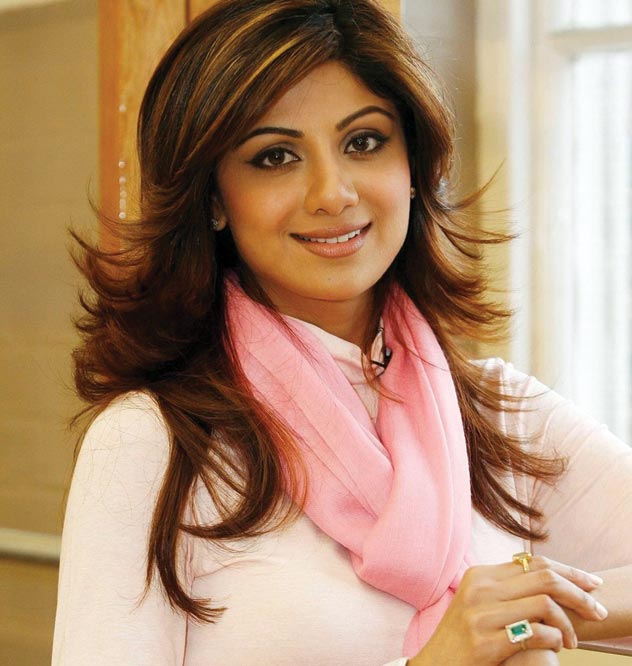 Shilpa Shetty

Give this woman some credit. She never seems to stop making news. Bollywood actress Shilpa Shetty, who recently tied the knot with NRI millionaire Raj Kundra, is reportedly planning to hold a grand reception at the House of Commons in London.

The 34-year-old actress had shot to fame in the U.K. after winning the reality TV show 'Celebrity Big Brother' in 2007, following a headline grabbing racism row involving her and fellow contestant Jade Goody.

She was crowned the winner with 63 percent votes and went onto meet the Queen and launch multiple business ventures, including a perfume, yoga CD and restaurants.

Now, she has chosen the iconic venue for her wedding reception after tying the knot with Kundra in Mumbai last year, The Mirror reported online.

"The celebrations have been organized partly by MP Keith Vaz and they are thrilled to be holding their special day at such an iconic British location," a source said.

"Shilpa's had a ceremony in India too but the British celebrations are going to be big and they've spent a lot of money organizing the grand affair," the source added.

The couple who started dating in early 2007 also share a seven-bedroom house in Weybridge, Surrey.

|TOP|

---
Scheming Seductress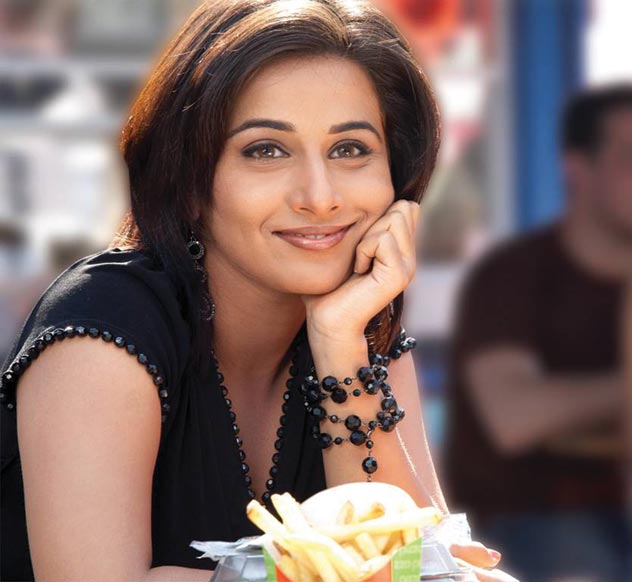 Vidya Balan in "Kismat Konnection."

After playing a single mother to 67-year-old Amitabh Bachchan in Paa, Bollywood actress Vidya Balan is set to scorch the big screen as the scheming seductress in Vishal Bhardwaj's Ishqiya which the actress believes is the most challenging role of her career.

Vidya will be seen with actors Naseeruddin Shah and Arshad Warsi in the film. Directed by debutant Abhishek Chaubhey, Ishqiya is eyeing a Jan. 29 release.

With her character of a scheming seductress igniting quite some heat within the industry circles way before the release, she must indeed be happy that the entire perception about her holier-than-thou persona goes for a toss in Bharadwaj production?

"I think I have been fortunate enough to have worked on the kind of films which have quenched my thirst as an actor. Ishqiya, too, is one such film which has given me new challenges," Vidya told PTI in an interview.

With an author backed role for her in Ishqiya, Vidya hopes to scale new heights in her acting career.

"Every day is a new day and God has been really kind to me all these years. I really hope that Ishqiya works well so that I can continue to make good decisions," she says.

Vidya, who is riding high on the success of Paa, says the role has not just challenged her as an actor but also helped her to stick to what she feels is right.

|TOP|

---
Who's Afraid of Aging?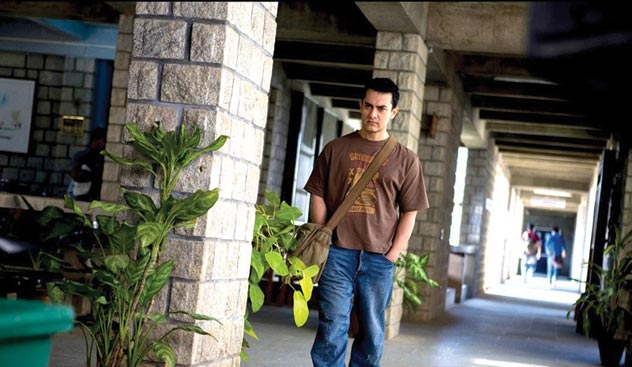 Aamir Khan in "3 Idiots."

He plays a 22-year-old college student in his latest film 3 Idiots, but Bollywood actor Aamir Khan says that he is not scared of aging and looks forward to playing an old man on screen.

The 44-year-old actor, who has spent more than two decades in the world of showbiz, said that he is not afraid of wrinkles, even though he still feels like a 21-year-old.

Answering a question as to whether he chooses to play only young characters to delay the aging process, Aamir jokingly replied, "Who says I am aging? I joined the film industry twenty years back and after twenty years, I now feel like I am 21. In that period I have just aged a year."

He then added on a serious note, "I am not afraid of growing old because it is inevitable and there is no point running from it. I am not averse to playing an old man because I want to do all kinds of roles."

The actor, who is winning rave reviews for his role as Rancho, an engineering student who thinks out of the box, says that he is not interested in any awards, including the coveted Oscars.

"It is actually the audience who tell us how successful we have been in our work. I don't have an interest in any award. And yes, I am including Oscar in the list," said Aamir.

|TOP|

---
Special Screening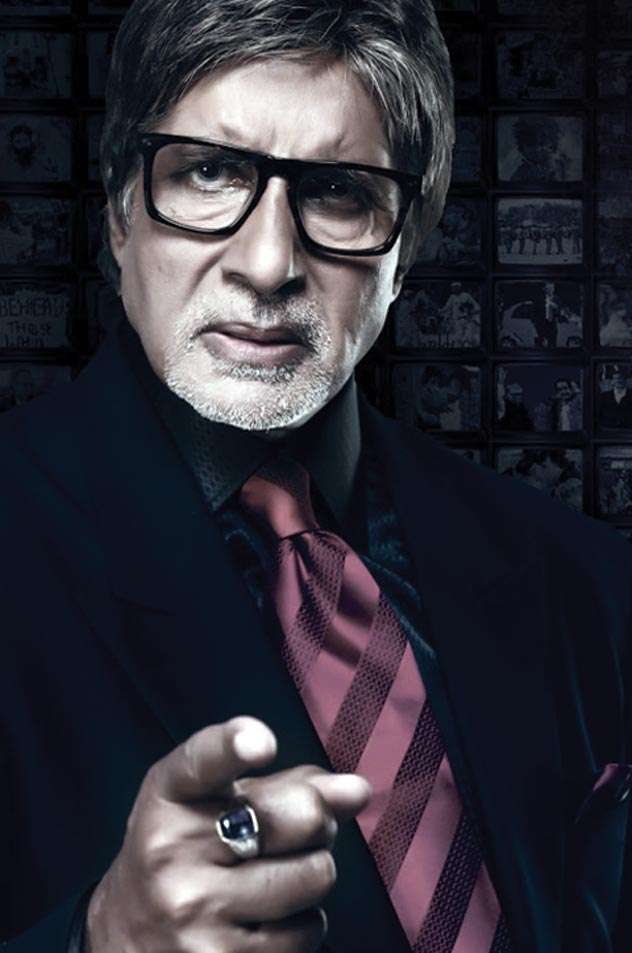 Amitabh Bachchan in "Rann."

A special screening of Amitabh Bachchan-starrer movie Paa has been organized in Dubai.

A cross-section of Indian families and other residents of Dubai converged at the local Grand Hyatt Cineplex Jan. 2 to watch the movie.

Directed by adman R. Balki, Paa explores the father-son relationship and depicts 13-year-old 'Auro,' played by Bachchan who is a victim of a rare disease called progeria, which causes premature aging.

The movie also stars Amitabh's son Abhishek Bachchan, who plays his father, Vidya Balan and Paresh Rawal.

Amitabh was recently in Dubai to receive Dubai International Film Festival Lifetime Achievement Award.

"Although there are linguistic differences, people in the Arab world share cultural similarities and can associate well with Indian films. This bodes well for the Indian film industry," he had said on the occasion.

The 64-year-old superstar was among the celebrities walking the red carpet on the opening day of the festival.

He said the appeal of Indian films to global audiences is because "our cinema offers poetic justice in three hours. You walk away from an Indian cinema with a smile on your lips and dried tears on your cheeks."

|TOP|

---
TV Host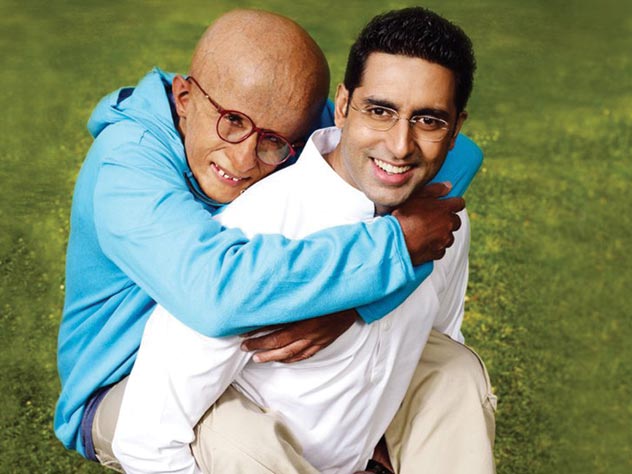 Amitabh Bachchan and Abhishek Bachchan in "Paa."

Bollywood actor Abhishek Bachchan, who played father to his real-life dad in his home production Paa, is making his television debut by hosting a reality show "National Bingo Night" on Colors.

The General Entertainment Channel has pulled a coup of sorts by roping in the son after having the father to host the third season of "Big Boss."

Abhishek said, "National Bingo Night is a fun filled show where the whole country will be my guest without applying any brains or answer any difficult questions. This is such a chilled out concept and something that has never been done before in India. The sheer simplicity of the idea and the fact that this show is highly interactive is what attracted me to it.

"The idea here is that it's a show which is to be enjoyed by relaxing. That's why we came up with the concept of Aaram Classes...we want people to chill out and play this game. There's no stress, no tension involved at all," he said.

"Bingo" will go on air from January. "It's a game which the audience can enjoy with  aaram on the couch," he said.

The concept of the show is such that instead of just being mute spectators, the viewers of the show both in and out of the studio will also participate in it live.

|TOP|