SUBCONTINENT
China Coughs India Sneezes: The Vitamin C Saga


The crisis over the availability of Vitamin C in India due to changed manufacturing circumstances in China highlights how closely the two nations are linked in a globalized world, writes Priyanka Bhardwaj.
---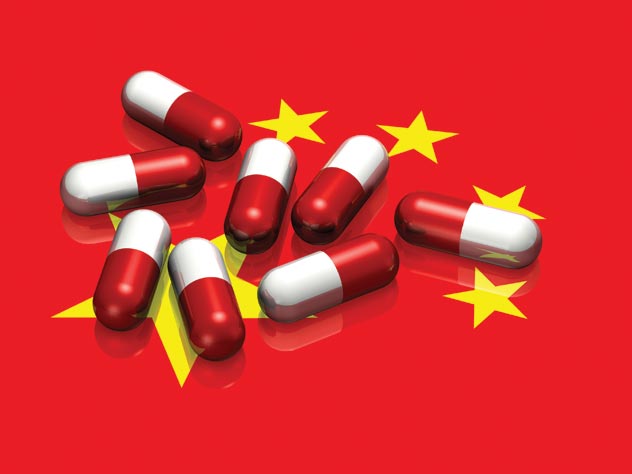 ---
An Indian ill has found its root in China and causing some alarm. The South Asian elephant has been diagnosed with a serious deficiency of Vitamin C which is in short supply at Indian stores.

The usually sweet chew tablets, especially relevant to protect children against infections, are simply not available at Indian chemists because of happenings in China.

Over the last few years, Indian manufacturers of Vitamin C have been facing stiff competition due to cheaper options from China, just as producers of toys, crackers, power equipment and many more products have before.

Many have been wiped out.

However, in the past couple of years Vitamin C production has dwindled in China as well.

In the run up to the August 2008 Beijing Olympics the Chinese government ordered shutting down of polluting factories, causing a shortage in manufacture.

In addition, some Chinese factories producing salts used as raw material for the dietary supplement inducted newer clean technologies as per statutes, raising their prices.

Surviving Indian firms have thus had to import more expensive raw materials for Vitamin C production from China.

Given that sales prices of Vitamin C sales are kept artificially depressed by the Indian government, the high cost of production has meant non-profitability in manufacture.

The National Pharmaceutical Pricing Authority that controls the pricing of 74 essential drugs, including Vitamin C, does not allow the burden of the high cost to be passed on to consumers.

Thus, despite an estimated market of Rs.2 billion annually in India, manufacturing of the Vitamin C in India has become a loss making business, leading to an even bigger scarcity.

The size of the multi-vitamin market as per the requirement of the Indian population, severely deficient and impoverished in large pockets, is about Rs.15 billion.

According to the All India Chemists and Druggists Association, popular Vitamin C brands such as Limcee manufactured by Piramal Healthcare and Celine from GlaxoSmithKline are in short supply for the past couple of months.

The AICDA has further drawn notice that rising prices of Vitamin-C salts has resulted in pharma companies striking off Vitamin C compounds from their multi-supplement brands.

Indian pharmaceutical companies, dependent on the raw material from China, meanwhile, want the Indian NPPA to make manufacturing of the drug a sustainable option.

Vitamin C is a longevity enhancing drug and a critical medication to pre-empt contagious infections such as swine flu and prevention of cold with the onset of winters in India.

In India malnutrition rates are worse than sub-Saharan Africa, and much lower than in China. Indian Nobel laureate in economics Amartya Sen has noted that China has reduced childhood malnutrition to 7 percent; India stands at an abysmal 42.5 percent.

Given such acute circumstances, the shortage of Vitamin C cannot be overlooked.

With swine flu (H1N1) claiming 485 lives in India by the first week of November 2009, doctors say that supply of Vitamin C, an immunity giving supplement, is very crucial.

Given the onset of winters and change in weather Vitamin C, will be required in greater quantities, unless the situation is addressed immediately.

In the affluent Delhi suburb Gurgaon, the vitamin supplement is rare to find. Some chemists have taken to overcharging, taking advantage of the situation.

"A pack of ten tablets of the supplement costs about Rs.3-5 more than the maximum retail price and this makes it expensive for many construction workers in the area as their daily wage is not more than a dollar or so," says chemist Subhash of Ram Medicos.

The Vitamin C scarcity is another example of the close business inter linkages that have developed between India and China, despite the diplomatic, territorial, military and geopolitical issues between the two countries.

For example, according to official figures, Indian power producers are implementing 33 percent thermal power projects (out of a total of 45,000 MW) so far for the 12th Five Year Plan (2007-12) by importing equipment from China.

---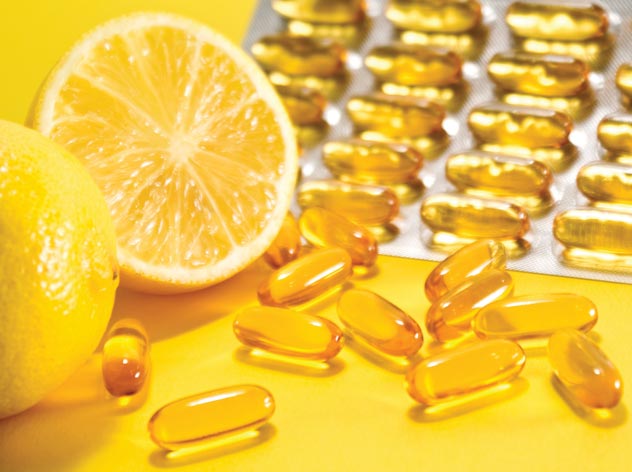 ---
This has meant that recent visa restrictions imposed by New Delhi on Chinese power sector workers in India, due to ongoing tit-for-tat muscle flexing diplomacy between the two countries, has boomeranged.

And, like in the power sector, the unavailability of Vitamin C is causing alarm.

To worsen matters, the Central Board of Excise and Customs of the government of India in June 2009 has slapped an ill timed anti-dumping duty of $3.99 per kg on import of Vitamin C from China for a span of half a decade.

The move was recommended by the Directorate General of Anti-dumping and Allied duties to protect Indian industry. The Indian Finance Ministry said: "the domestic industry has suffered material injury and needed protection."

All of this has meant that the price of raw material from China is in the range of Rs. 812-922 per kg apart from the additional anti-dumping duty charged on it, thus worsening the economics of producing Vitamin C.

Ajay Pal Gupta, vice president of AICDA, has said that since Vitamin C is a small product category with already low prices, the government should not control its price. "The government should regulate prices of medicines that are expensive."

Replying to concerns of the Indian industry NPPA chairman Dr. S.M. Jharwal said, "If price is a constraint, we will certainly look into it."

But, as is usual about any Indian government measure, there is no action yet, despite the verbal talk.

"Even after the NPPA assured of a price revision for Vitamin C no change as yet has been taken," said Harinder Sikka, director corporate affairs of Piramal Healthcare.

Unless some substantive measure is taken, it is the Indian public that will continue to face the dire health implications of this economic dilemma.