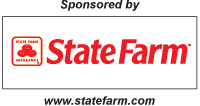 AUTO REVIEW:
Eco-friendly Luxury: 2010 Lexus HS 250h


This latest entrant in the hybrid car market is not only greener for the environment, but helps you save some green and offers a luxurious alternate to the competition, writes Sally Miller Wyatt.
---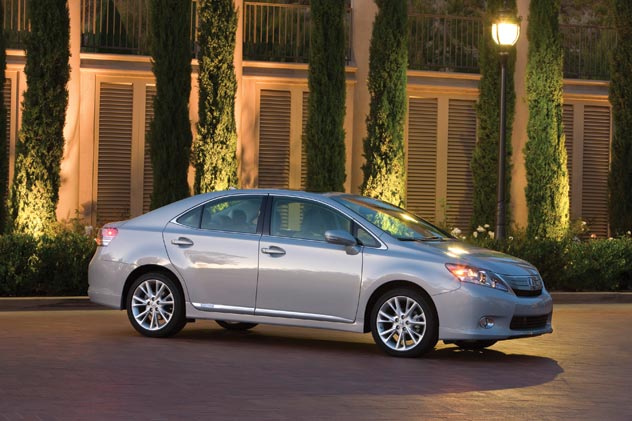 (Above): Exterior view of the 2010 Lexus HS 250h

---
Every year, buyers looking for a hybrid car are offered even more choices, which is a good thing. That these choices are becoming more affordable, all things considered, is even better. What's even nicer is that not all hybrids available these days are small and devoid of luxury appointments.

If you're one of those shoppers in the hunt for hybrid that falls in the luxury category, you should check out the 2010 Lexus HS 250. It's put together with all the panache you'd expect of a Lexus, plus all the eco-friendly attributes of a hybrid, but at a price that is quite within range of most non-hybrid luxury sedans.

The Lexus HS 250h is powered by a two-motor hybrid system. A 141-hp drive motor is paired with a 148-hp gas engine, and augmented by yet another motor within the hybrid system that starts the engine and generates the charge to a hybrid battery pack. This highly efficient system has been linked to an electronically controlled continuously variable transmission, as part of the overall design to increase the Lexus HS' fuel efficiency. These cars also meet the California SULEV and federal "Tier 2 Bin 3" exhaust emission standards, which means they emit 70 percent fewer smog-forming emissions than conventional vehicles, and near zero evaporative emissions. Now, that's clean.

In addition to the HS 250h's fuel-smart engine design, these 2010 models also have a drive mode switch, which helps improve fuel efficiency. Drivers can choose to drive in one of three modes – Power, Normal and Eco – and what you select will affect the throttle opening. Normal mode offers naturally progressive power when you accelerate, while Eco mode reduces throttle to maximize fuel efficiency. Choose Power when you want a more responsive feel.

---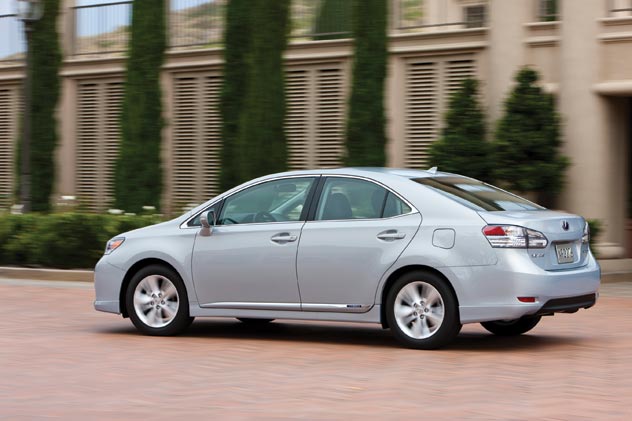 (Above): Exterior view of the 2010 Lexus HS 250h

---
Safety features are always tops on my list when considering a family vehicle, and the Lexus HS 250h has an impressive array of them, as well as an all-new safety package. The standard safety features include anti-lock brakes with Electronic Brake-force Distribution and Brake Assist, advanced front air bags, driver's and front passenger knee air bags, front and rear side impact air bags, side curtain air bags and active head restraints. The front passenger air bags also have twin-chambers that offers additional protection for passengers. The passenger cabin itself has been built to absorb and distribute the energy that occurs during a crash, and the rear side has been reinforced to better absorb a high-speed rear impact.

Knowing that the cabin is structurally reinforced, and that there are no less than 10 air bags on board is a comfort, but Lexus adds even more with 2010 models. An innovative new safety package called Safety Connect includes Automatic Collision Notification, Stolen Vehicle Location, an Emergency Assist Button (also known as SOS), and an enhanced Roadside Protection package as an option. The package is a technological marvel that helps you keep a safe distance from other cars, and can detect obstacles. But, it also senses when yaw and angles indicate a collision is highly possible, and then preemptively retracts front seat belts, sounds visual and audio alerts and uses Brake Assist to increase braking power even before you apply it yourself.

---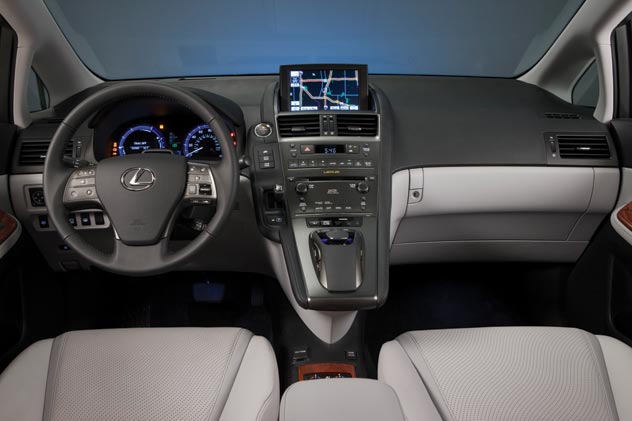 (Above): Interior view of the 2010 Lexus HS 250h

---
Behind the wheel, we found a nicely appointed interior with two-toned leather seats that were heated for the front seat passengers (as part of an optional package). Other luxuries included the Lexus Premium sound system that includes XM Satellite Radio, push-button start/stop ignition, a puddle lamp under the outside mirrors, and one-touch power moon roof. The dashboard is nicely laid out, seats were comfortable, visibility was good and only slightly obstructed by wide A-pillars.

On the road, you will notice only the slightest adjustment in the engine as it moves through power modes. It is most notable at freeway speed, but if this bothers you, just putting the car in cruise control will smooth that out. It's not detectable while driving on city streets.

Rear seat passengers have a good amount of leg room, and the trunk is good sized.

The 2010 Lexus HS 250h is a very nicely packaged luxury vehicle. You can drive around in the HS 250h with tremendous peace of mind, knowing you're not only doing your part to reduce emissions, but are doing it under the protection of a host of state-of-the-art safety features.

Today's Test Drive – 2010 Lexus HS 250h
Base Price: $34,200
Price as Tested: $39,993
Engine: 2.4 liter DOHC 16-valve with VVT-i
Mileage: 35/city, 34/highway

Sally Miller Wyatt is a freelance writer who writes family-oriented auto reviews for newspapers, magazines and the Web.