TAMIL CINEMA:
Simple Village Tale: Onbathu Roobai Nottu


Director: Thankar Bachan
Cast: Satyaraj, Nasser, Archana, Rohini, 'Azhagi' Satish, Nitish Kumar, Inbanila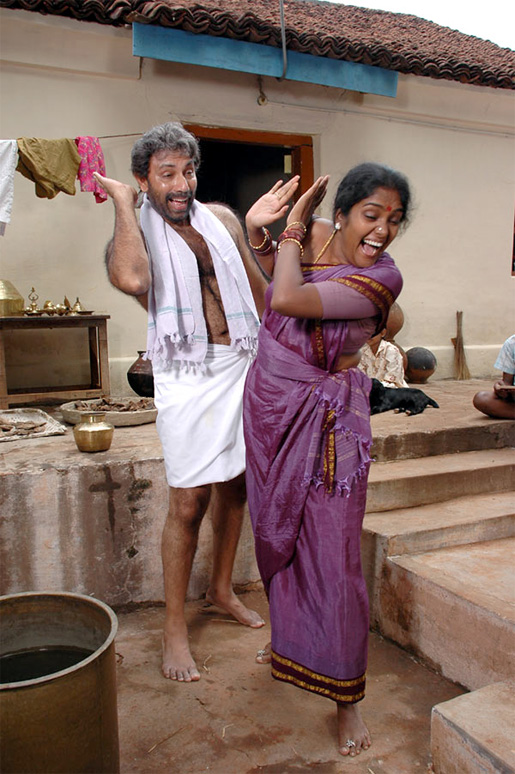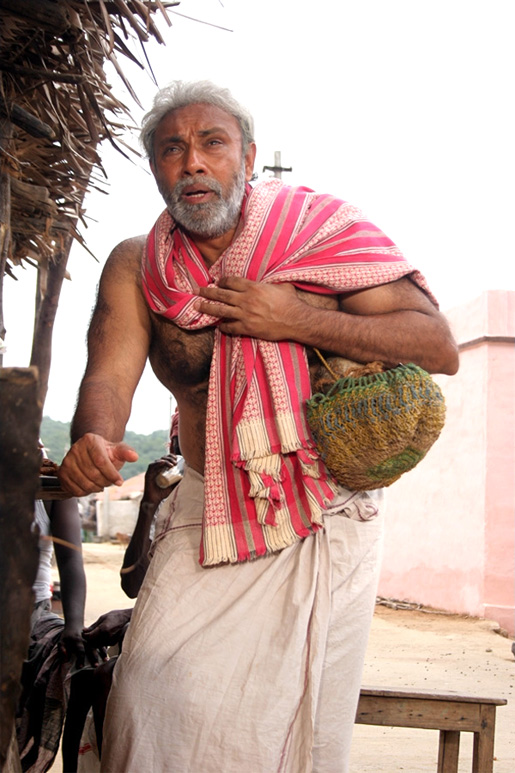 (Above): Scenes from 'Onbathu Roobai Nottu'

---
Onbathu Roobai Nottu is based on a novel Thankar Bachan penned about a year ago. To adapt a literary work in film is not an easy task. Bachan deserves praise for making an earnest attempt to present a story of simple village folk and their foibles.

The multi-layered film works at various levels. At one stage it's about a conflict between two generations, the older one patient, prudent and far-sighted, the younger hasty, impatient and seeking instant gratification of its desires. It's also about family bonding and friendship. And it's about fear and the painful loneliness of old age.

Madhava Padayatchi's acts of generosity had earned him respect and honor among the village folks. But not with his sons. Worthless and undeserving, they resented his caution and prudence in money matters when it came to gratification of their desires. Egged on by a relative, Dandapani, (dance master Shivashanker aptly fitting here), matters come to a head, and a hurt Madhavar leaves home with wife Velayi.

The duo finds shelter in the house of his old friend Haji Bai and his wife Kamila. A beneficiary of Madhavar's largesse, Haji had since risen in wealth and status, and the couple were welcomed warmly into their household. But a series of unfortunate incidents leads Madhavar to take the journey back to his roots.

Battered by life's blows, the lonely old man reminisces about his past as he returns to his village after a gap of 11 years, wondering how his children were, and what is in store for him.

As Madhavar Padayatchi, Satyaraj is brilliant, essaying his role with such sensitivity, and understanding that the character's brave but futile battle against his destiny touches a chord.

Azhagi Satish with his poise and sobriety leaves a mark as Madhavar's young companion on the bus journey back to the village. If Archana's Velayi comes across as hysterical, painful to watch after a while, it's partly the director's fault

The scene where an ailing Haji with Kamila (Nasser, Rohini), bids farewell to Madhavar as they leave on a trip for Haji's treatment, is one of the most touching moments in the film. The maturity and the experience of the actors come to the fore here.

The script does lag at places, losing a bit of focus, and some trimming could have helped here.

While his films are yet to reach perfection, what is commendable is Bachan's persistence in not bowing to commercial considerations, treading his lonely path, and attempting to make films that are different and more rooted to the soil.


— Malini Mannath/Chennai Online.