BOLLYWOOD | Guftugu:

Kapur to Direct Anthony Minghella's Project | When Love Crosses the Line of Control . . . | Neighbor, Fan | Back to Basics | Showing Her Stuff | Tiger in a Cage | Gorgeous | Millions in U.K. | Vidya and Yoga

---
Kapur to Direct Anthony Minghella's Project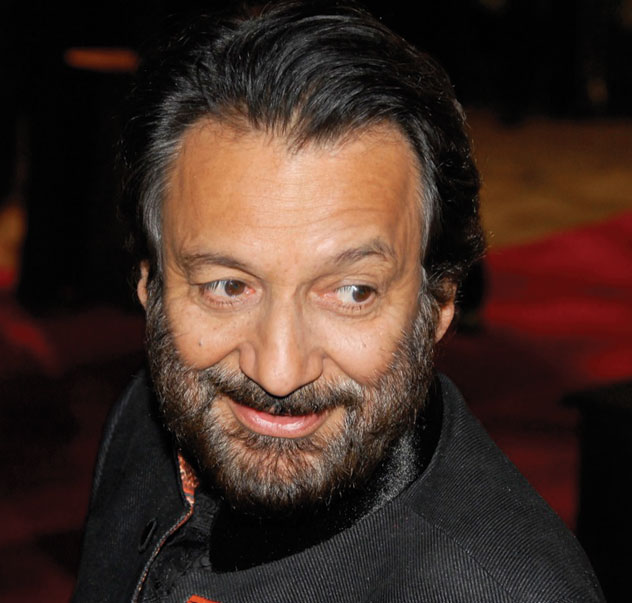 Shekhar Kapur

Here's another feather in the cap for filmmaker Shekhar Kapur, who is the only Bollywood artist to make a successful transition to Hollywood. According to news reports Shekhar will direct the last piece of the writings of the late Anthony Minghella — New York, I Love You.

Minghella, the Oscar-winning director of The English Patient, had asked Kapur to carry out his vision shortly before going in for cancer surgery two weeks ago, the India-born director was quoted as saying by Hollywood Reporter.

Minghella died in a London hospital recently.

He had written the episodic film and was planning to begin shooting in April in Manhattan.

"He told me his film was about the value of life and how people sometimes just throw away their lives, unable to look beyond into the real beauty of it," Kapur wrote on his blog.

"I will direct the film now — with Anthony in my heart and in presence of his soul."

The Reporter said two of the film's producers, Marina Grasic and Emmanuel Benbihy, confirmed the Kapur attachment.

"Anthony chose Shekhar Kapur to direct the segment he wrote for our film knowing that Kapur would have the deepest respect for his vision. We look forward to working with Shekhar Kapur," they were quoted as saying.

The film, which was to have starred Minghella's son Max before the young actor bowed out several weeks ago, will be set on New York's Upper East Side and can be described as a "spiritual love story," producers said.

|TOP|

---
When Love Crosses the Line of Control . . .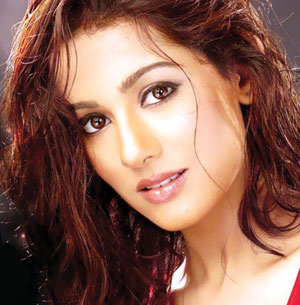 Amrita Rao

It's no longer news that musicians from across the border have become a rage in India. But is Cupid up to its old tricks?  The first such romance appears to be happening between Amrita Rao and Jal's Goher Mumtaz.

A little bird tells us that it all started when Amrita and Jal shot for a music video together. While the shooting is long over, Goher is a regular visitor to Mumbai and the duo can be seen cozying up at various hot spots in the city. In fact, rumors abound that Amrita even used to get home-cooked food for the guys during the shoot.

Amrita, characteristically coy, terms it as a "friendship," but Goher is more forthcoming. "As a band, we go to Mumbai every month and I wouldn't deny that Amrita and I hang out together. In fact, I'll ask Amrita to be a part of the next show we have in India. I'm sure she'll agree. Also, I intend asking her to do a tour of Pakistan with us. She is very talented and the credit of making a great video goes to her fully," he says.

It is love then? "I won't deny that she made me very comfortable and that we became very good friends. But we are in the good friends phase right now. We share a great chemistry."

Amrita says, "Goher has played my love interest in this video but love hasn't sparked between the two of us in real life. If I really fall in love, it'll be very difficult to hide it."

Really? Well, time will tell.

|TOP|

---
Neighbor, Fan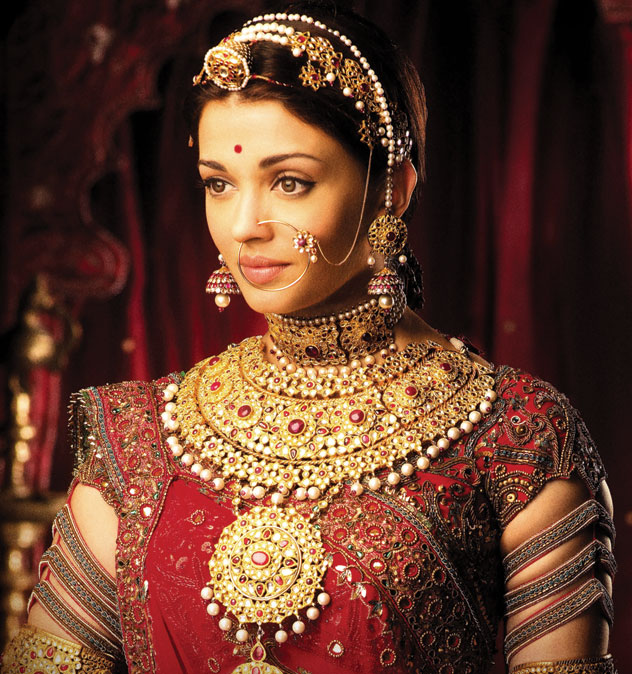 Aishwarya in "Jodhaa Akbar."

Beautiful Aishwarya. It's not just millions of desis whose throats go dry and knees turn to jelly (tact prevents us from mentioning what else happens – we have confidence in the imaginative powers of our readers) at the thought of the beautiful Bollywood stars.

Turns out that her beauty has charmed the pants off (we are speaking figuratively, okay?) people beyond India.

Take Pakistan, India's arch enemy. And we aren't talking about the regular janta, either. We are talking big shots here. As in prime minister.

Pakistan's new Prime Minister Yousuf Raza Gillani is a big fan of our Aish as well as Lata Mangeshkar.

"While in prison, I used to watch all of Aishwarya's movies on my laptop besides listening to Lataji's songs. And let me admit that I am a great fan of Aishwarya Rai now," Gillani, a die-hard romantic, told a private news channel.

Gillani, who belongs to a family descended from a Sufi saint, became a Lata fan when he was jailed in 2001 after being arrested by Musharraf on charges of misusing his position as speaker of the National Assembly to make irregular appointments.

The 55-year-old former minister chose prison over offers from President Pervez Musharraf's regime to be freed in exchange for cutting off ties with the Pakistan People's Party.

With the new prime minister's fondness for Bollywood's actresses and musicians, Pakistanis hope to see more Indian films making their way to their entertainment-starved country.

Maybe Aish's beauty will triumph where diplomacy has failed.

|TOP|

---
Back to Basics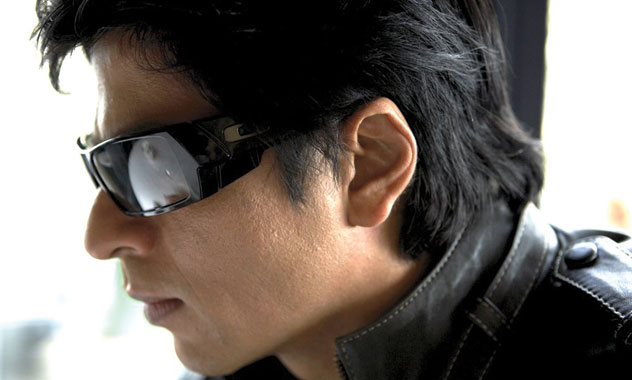 Shah Rukh in "Don — The Chase Begins Again."

Bollywood super star Shah Rukh Khan may be dabbling in cricket right know, but the canny actor knows as in life, there are no guarantees in sports either.

Shah Rukh, who  owns an Indian Premiere League cricket team, will give a year's time to the new venture and if it doesn't work for him, he will be back to films full time.

"It's not a winning business at this point in time. I won't be able to survive unlike other corporates in this business. So if it doesn't work for one year, then I'm back to basics. I'll be doing my films again," he said.

Khan, who has named his cricket team Kolkata Knight Riders, hoped that kids who were his team's fans now, remained so even 10 years later.

"I hope that kids who are 12 years old now and are Kolkata Knight Riders fans (remain so) when they are 22. So, the whole idea is a long dream and I hope it gets fulfilled," he told private news broadcaster NDTV on the sidelines of a function.

And if doesn't work, it's back to Chak De! India.

|TOP|

---
Showing Her Stuff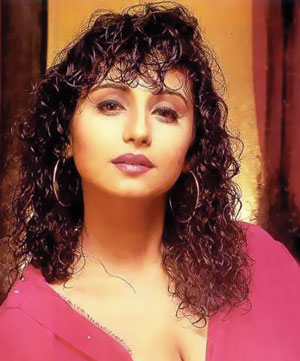 Divya Dutta

Move over, Mallika Sherawat and Neha Dhupia, here comes Divya Dutta. Divya is telling everyone that that she has done some "bold" scenes in her upcoming film Monica.

"I was initially hesitant but when I heard the script, I shed all my inhibitions (read clothes)," she says.

This political thriller is loosely based on the famous Shivani Bhatnagar (journalist who was found murdered in her Delhi flat some years ago) and female poet Madhumati from Lucknow, who was also murdered.

Both these high profile women were suspected to be close to politicians. Ashutosh Rana plays the politician in Monica, opposite Divya Dutta.

"My character is loosely inspired by both, Shivani and Madhumati," said Divya. "It's basically a film about those young ambitious girls from small town who are on the road of self destruction," she says.

Sushen Bhatnagar, the director of this film, says he was inspired by the stories of both murdered women to make this movie. "'Monica' happened way back when Shivani Bhatnagar died in 1999 and Madhumita in 2003. I was present in Lucknow when that incident happened and few of my journalist friends suggested that I make a movie. They said, if need be they could give me direct access to Madhumita's family," he says.

"During the shooting, I have learnt a lot about these small time, young and over-ambitious girls who fall prey at the wrong hands. At the end what they get is nothing but notoriety. It's quite sad."

Her sensitivity is touching. We have no doubt Monica will be a revealing film in more ways than one.

|TOP|

---
Tiger in a Cage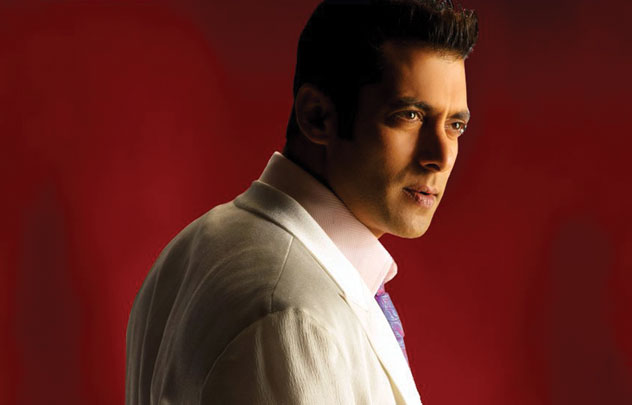 Salman in "Baabul"

Say what you will about him, but even critics have to admit that Bollywood star Salman Khan is the original six-pack guy. He began to take his shirt off and flaunt his washboard abs long before "Dard-e-Disco" made it fashionable all over again.

Having said that, Sallu disdainfully trashes the current six-pack fad: "Even a malnourished person or a mazdoor can have a six-pack. What is important is to have a good muscular body and then move on to get a six-pack. And a stronger mind is more important than a strong body. Training the mind is a lifelong pursuit and without a strong mind, you'll lack the willpower to get a strong body."

This strong body that women swoon over will appear in Atul Agnihotri's film Hello based on Chetan Bhagat's book "One Night @ the Call Centre."

Salman's given his shirt a miss for the dance number "Party like a rock star" in the film. Says Chetan, "Salman's playing himself in the film — an actor who is touring various places as a part of a concert series. This was a six-day shooting schedule in Karjat and Salman stayed up and so did Katrina (who also makes an appearance in the film) to finish their scenes."

How does Salman manage to stay fit as a fiddle even as he's on the other side of 40? "I work 18 hours a day and can still find the time to hit the gym. It's time management," he says.

How does it feel when people ooh and aah over his bare torso? "I feel like a tiger in a cage at the zoo. Every child who passes that cage tells his mother, 'I want to look at the tiger, Mom.' But I also know that the day this fascination is over, it's all really over then. So, I'm thankful that I'm in this zoo-cage-tiger situation," says Salman.

Ooohhh, Sallu the tiger, huh? Grrrrr!!!

|TOP|

---
Gorgeous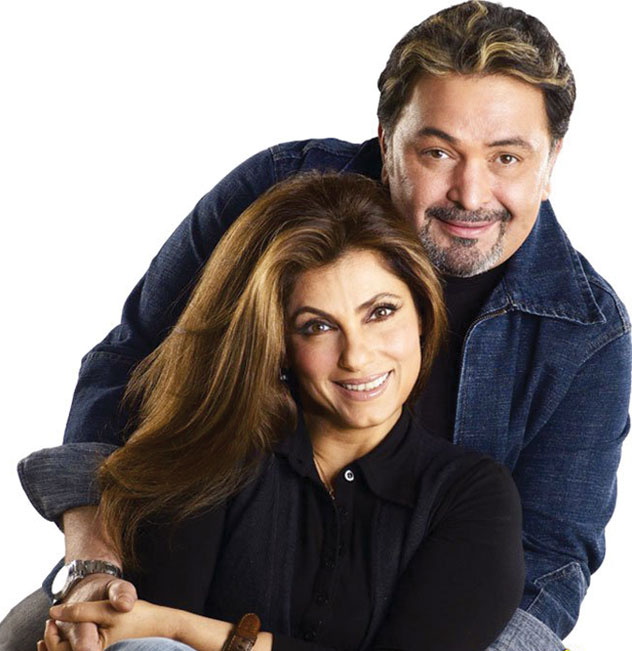 Dimple and Rishi in "Pyaar Mein Twist."

It sounds like an oxymoron, but you can be both 50 and gorgeous. Just look at Dimple Kapadia.

She'll be seen in three films this year. "There's Phir Kabhi with Mithun Chakraborty which is complete. I'm also doing Milo Toh Sahi by Kabir Sadanand, the casting for which is still on. Then there's Zoya Akhtar's directorial venture, in which her brother Farhan Akhtar's playing the male lead. It's a funny take on the Bombay film industry," she says. She'll be sharing screen space with her Bobby co-star Rishi Kapoor in the film.

Last seen in the critically acclaimed Being Cyrus, Dimple is taking it easy now. She prefers it this way. "I'm doing one or two films a year. But I'm quite happy with my pace of work. At this age, one doesn't really get good offers. Roles are mostly written for the new generation. But I consider myself lucky to have got roles in films like Being Cyrus and Dil Chahta Hai. Doing only a few films leaves me time to do a lot of other things," she says.

But she, too, must be working hard to remain as stunning as her Bobby days? "People say I'm stunning, and it becomes true," she says. "But I don't do anything."

|TOP|

---
Millions in U.K.

Three Bollywood films grossed three million pounds in box-office collections last year, according to industry figures.

Indian films Om Shanti Om, Namastey London and Partner are among the foreign productions that are increasingly collecting large sums in Britain, according to the Film Distributors Association.

For several years now, Bollywood films have figured in the top 10 blockbusters in Britain as Indian producers increasingly use British Asian diaspora themes, locations and production facilities.

Even British tourist authorities have gotten into the act, trying to attract Indian tourists on a Bollywood-themed trip to Britain which marks some of the more prominent spots where Bollywood blockbusters have been shot.

The U.K. is seen as the world's number one market for Bollywood productions outside India. DVD distributors also cite a growing interest in foreign language films from U.K. audiences.

The Film Distributors' Association said the growing popularity of foreign films reflects an "ongoing process of sophistication" and is helping to bolster already rising U.K. cinema revenues.

|TOP|

---
Vidya and Yoga

After Kareena Kapoor, it's now Bollywood star Vidya Balan who's big time into ashtanga yoga, an ancient and demanding form of physical exercise.

A lot of celebrities are into this form of yoga as it not only ensures overall good health, but also keeps one in shape.

And who better than Vidya, who needs it at this point. The actress, who left an indelible mark with her powerful performance in Pradeep Sarkar's Parineeta, went on to seal her place with movies like Eklavya and Bhool Bhulaiyya.

Now she is all set to create a flutter again with another powerful performance in Aziz Mirza's Kismet Konnection, but this time with Shahid Kapoor. Says a friend of the actress, "While shooting in Toronto, we were amazed at the response Vidya got. People would come up to her and compliment her, saying that she has brought back dignity into acting. It's a huge boost for her as an actress."

Vidya is confident that she will be able to create magic with Shahid, thanks to her warm friendship with the co-star. "I believe if your off screen chemistry is good, it shows onscreen too," says Vidya.

|TOP|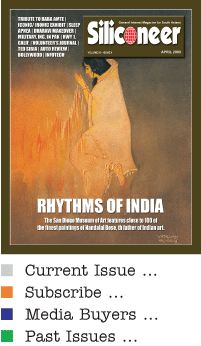 CURRENT ISSUE IN PDF
Click here to read in PDF format
COVER STORY
A Painter's Worldview: Nandalal Bose
Artist Nandalal Bose combined patriotic affection with a broader sense of kinship with Asia, writes Sugata Bose.
TRIBUTE
A Hero in Our Time: Farewell, Baba Amte
For grassroots human rights activist Baba Amte, life flowed like poetry and for the time that you were with him you flowed with it, writes Sandeep Pandey.
SUBCONTINENT
Overstaying Its Welcome: Pakistan's Military
Dr. Ayesha Siddiqa Agha, an expert of the Pakistani military, has this advice for her country's army: 'Stay out of politics, it is good for you, good for us,' writes Ali Hasan Cementdaur.
OTHER STORIES
EDITORIAL: Artist Nandalal Bose
NEWS DIARY: March
EXHIBIT: Painting Desi Icons
DIARY: Goodbye India, Hello Ghana
SUBCONTINENT: China: Dark Horse?
HEALTH: Treating Sleep Apnea
TRAVEL: Hwy 1, Northern Calfornia
OBITUARY: Tejinder Sibia
SUBCONTINENT: Makeover for Dharavi
FESTIVAL: Rang Barse!
BUSINESS: News Briefs
COMMUNITY: News in Brief
INFOTECH INDIA: Round-up
AUTO: 2007 Toyota FJ Cruiser
BOLLYWOOD: Review: Race
BOLLYWOOD: Guftugu
TAMIL CINEMA: Pazhani
RECIPE: Chinese Bhel
HOROSCOPE: April
HEALTH: Caring for Your Teeth