HEALTH:
Caring for Your Teeth: A New Dental Clinic


A UCSF-trained dentist has just opened a state-of-the-art facility near picturesque Napa Valley, Calif. A Siliconeer report.

---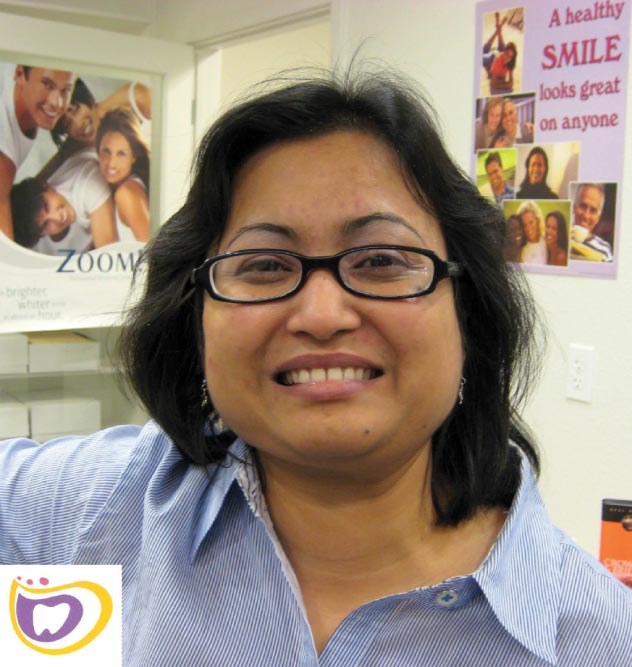 (Above): Dr. Nahreen Imam, DDS

---
The greatest satisfaction of providing dental care, says Dr. Nahreen Imam, DDS, is the ability to provide assistance to someone at a time of acute distress — the immediate relief to patients is worth its weight in gold.

Anybody who has ever suffered from a particularly bad toothache will know exactly what she means.

Imam, who trained at one of the top dental schools in the U.S. at the University of California at San Francisco has ventured out on her own after two years of joint practice.

She has recently opened her clinic at Palby's Junction in American Canyon, Calif., a stone's throw away from the picturesque wine country at Napa Valley. She combines top rate expertise with nurturing South Asian care.

Imam cautions that pain relief is not all tooth care is about.

"Dental care is a continuous, lifelong process," she asserts. "Taking good care of you teeth, day in and day out, will provide rewards that are worth the labor many times over. Carelessness about oral hygiene can exact quite a high price — both literally and figuratively. So take care of your teeth every day. It will not only save you an urgent visit to the dentist, you will also thank yourself in your later years."

California Dental Care –owned and managed by Imam – offers state-of-the-art dental care.

Imam, a member of American Dental Association, California Dental Association, and Napa Solano Dental Society offers quality and affordable dental care. Trained in all phases of family and cosmetic dentistry, she offers Zoom! whitening, veneers, crowns, & bridges, full & partial dentures, root, canal therapy, extractions, nitrous oxide (laughing gas for relaxation).

Imam is a philanthropist and a social worker – she worked as a volunteer dentist at the Berkeley Free Dental Clinic and Asian Health Clinic in Oakland.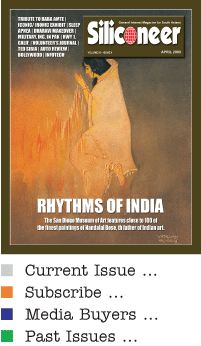 CURRENT ISSUE IN PDF
Click here to read in PDF format
COVER STORY
A Painter's Worldview: Nandalal Bose
Artist Nandalal Bose combined patriotic affection with a broader sense of kinship with Asia, writes Sugata Bose.
TRIBUTE
A Hero in Our Time: Farewell, Baba Amte
For grassroots human rights activist Baba Amte, life flowed like poetry and for the time that you were with him you flowed with it, writes Sandeep Pandey.
SUBCONTINENT
Overstaying Its Welcome: Pakistan's Military
Dr. Ayesha Siddiqa Agha, an expert of the Pakistani military, has this advice for her country's army: 'Stay out of politics, it is good for you, good for us,' writes Ali Hasan Cementdaur.
OTHER STORIES
EDITORIAL: Artist Nandalal Bose
NEWS DIARY: March
EXHIBIT: Painting Desi Icons
DIARY: Goodbye India, Hello Ghana
SUBCONTINENT: China: Dark Horse?
HEALTH: Treating Sleep Apnea
TRAVEL: Hwy 1, Northern Calfornia
OBITUARY: Tejinder Sibia
SUBCONTINENT: Makeover for Dharavi
FESTIVAL: Rang Barse!
BUSINESS: News Briefs
COMMUNITY: News in Brief
INFOTECH INDIA: Round-up
AUTO: 2007 Toyota FJ Cruiser
BOLLYWOOD: Review: Race
BOLLYWOOD: Guftugu
TAMIL CINEMA: Pazhani
RECIPE: Chinese Bhel
HOROSCOPE: April
HEALTH: Caring for Your Teeth