HEALTH:
Sleep Apnea: Tips on Treatment


Fatigue and sour mood can accompany poor sleep. Tossing and turning, snoring, gasping are often no more than a nuisance, but one potentially serious disorder is sleep apnea, writes Tat Lam, M.D.
---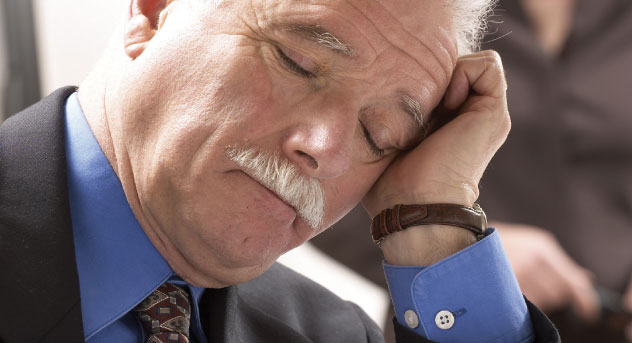 ---
As a family physician, I often learn about my patient's sleep problems not from the patient, but from a loved one frustrated with the fatigue and sour mood that accompanies poor sleep.

Tossing and turning, snoring, gasping and other of the less relaxing elements of sleep are often no more than a nuisance. Many sleep problems can be solved with changing diet or routine before going to bed.

But these symptoms can point to a more serious problem.

One potentially serious disorder is sleep apnea. Sleep apnea occurs when a person repeatedly stops breathing for 10 seconds or longer while asleep. It can lead to serious effects such as falling asleep involuntarily and high blood pressure. The disorder is caused by a number of factors, including body shape and sleep position.

When we sleep, our body relaxes and its functions slow. That includes our muscles and, as a result, our breathing. All is fine as long as air is able to get in and out of our lungs without difficulty.

But if the nose is congested, air may have trouble passing through. A person's unique shape, such as narrow throat, prominent roof of the mouth or deviated nasal septum can restrict airflow. A person is more likely to experience sleep apnea if he or she is overweight because excess fat can restrict body movement, such as the lung's ability to expand fully during sleep.

Sleep position also affects airflow. Imagine a person sleeping with her neck bent forward, chin nearly touching the chest. When air can't flow smoothly through our respiratory system, it creates turbulence with a loud noise: snoring.

With less air coming in, the heart must work extra hard to pump oxygen to organs and tissues throughout the body, especially the brain.

People with sleep apnea aren't sleeping as soundly as they could. They might develop high blood pressure, an enlarged heart and experience depression. Serious effects include not being able to stay awake, which can be extremely dangerous while driving.

The main symptoms are feeling tired in the morning, waking up with a headache and being so sleepy during the day that you fall asleep while working or driving.
Talk with your doctor if you're experiencing these symptoms.

Doctors diagnose sleep apnea with an overnight sleep test, which can be done at home or at a special lab. During the study, doctors monitor the oxygen level, the frequency and duration of stopped breath, the heart and breathing muscles activity.

Doctors treat sleep apnea with surgical methods and, more often, non-surgical treatments. Surgery may be used to correct a dental problem that is interfering with sleep. Non-surgical methods include training oneself to sleep on the side instead of the back and avoiding sedatives, including sleeping pills and alcohol.

The most effective treatment at this time is a device called CPAP — continuous positive air pressure — machine, which delivers air via a pressurized machine. The machine gently forces air into the patient, overcoming congestion or blockage. This device takes some getting used to, but it has significantly improved treatment of sleep apnea.

Getting a good night's rest is essential. Sleep apnea and other sleep disorders often have a direct impact on loved ones. Talk with your doctor so you can get a good night's rest.

---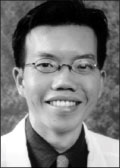 Dr. Tat Lam is a family physician at the Bilingual Chinese Service/Montebello MOB, a joint project of Los Angeles & Baldwin Park Medical Centers of Kaiser Permanente, and chair of communications at Kaiser's Asian Pacific American Network.

---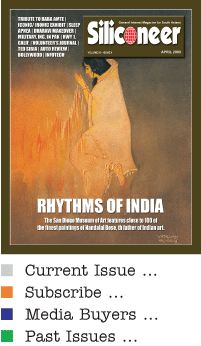 CURRENT ISSUE IN PDF
Click here to read in PDF format
COVER STORY
A Painter's Worldview: Nandalal Bose
Artist Nandalal Bose combined patriotic affection with a broader sense of kinship with Asia, writes Sugata Bose.
TRIBUTE
A Hero in Our Time: Farewell, Baba Amte
For grassroots human rights activist Baba Amte, life flowed like poetry and for the time that you were with him you flowed with it, writes Sandeep Pandey.
SUBCONTINENT
Overstaying Its Welcome: Pakistan's Military
Dr. Ayesha Siddiqa Agha, an expert of the Pakistani military, has this advice for her country's army: 'Stay out of politics, it is good for you, good for us,' writes Ali Hasan Cementdaur.
OTHER STORIES
EDITORIAL: Artist Nandalal Bose
NEWS DIARY: March
EXHIBIT: Painting Desi Icons
DIARY: Goodbye India, Hello Ghana
SUBCONTINENT: China: Dark Horse?
HEALTH: Treating Sleep Apnea
TRAVEL: Hwy 1, Northern Calfornia
OBITUARY: Tejinder Sibia
SUBCONTINENT: Makeover for Dharavi
FESTIVAL: Rang Barse!
BUSINESS: News Briefs
COMMUNITY: News in Brief
INFOTECH INDIA: Round-up
AUTO: 2007 Toyota FJ Cruiser
BOLLYWOOD: Review: Race
BOLLYWOOD: Guftugu
TAMIL CINEMA: Pazhani
RECIPE: Chinese Bhel
HOROSCOPE: April
HEALTH: Caring for Your Teeth