SUBCONTINENT:
Makeover for Dharavi: The Grand Plan


Dharavi, Asia's largest slum, is about to get a multi-billion-rupee makeover, writes Siddharth Srivastava.
---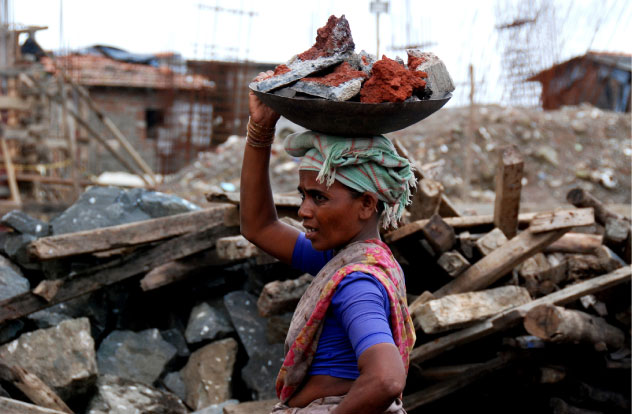 (Above): A female laborer carrying rubble in Dharavi, Asia's second-largest slum. Maharashtra has a multi-million rupee plan to rebuild Dharavi. (Below): Kids frolic in Dharavi, a huge slum in Mumbai.
---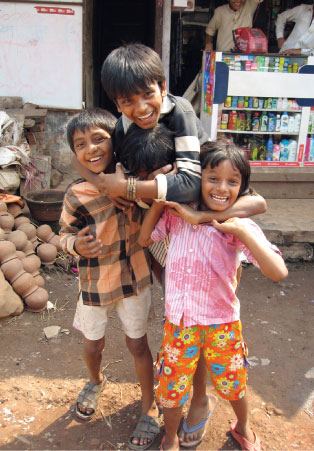 For quite some time the Indian establishment has been speaking about its intentions to turn Mumbai into an ultra-modern city comparable to Shanghai, with the best available infrastructure for the use of its citizens.

Such efforts, however, are sure to come to naught unless urgent measures are taken to address Dharavi.

Dharavi is a district in central Mumbai. Sandwiched between Mahim in the west and Sion in the east, it is Asia's second largest slum after the Orangi Township in Karachi, Pakistan. Spread over an area of 175 hectares, Dharavi has a population of more than 1 million people.

Asia's second largest slum virtually envelopes the Mumbai airport and thus is not the best first aerial impression to any visitor to India's commercial hub.

That is set to change now as Maharashtra in association with the federal government has finally cleared a multi-billion rupee blue-print to develop Dharavi, a place that has ironically emerged as a global hotspot of "slum tourism."

Around 550 acres of the slum area will be converted into a state-of-the-art commercial location with elevated walkways connecting offices, a swank railway station, multi-layered driveways, 30-floor buildings, green areas and parks.

Given the sensitive nature of such an exercise, care has been taken to accommodate and re-habilitate the current residents, mostly self-employed potters, garments and leather workers. The plan includes housing for existing dwellers, slots for schools and colleges, training institutes and citizens' cooperatives.

The Maharashtra government is already implementing a $10 billion plan to refurbish Mumbai. Metro construction has begun, while a new airport is underway.

According to Mukesh Mehta, chief architect of the Dharavi project, "The National Institute of Design and Central Leather Research Institute are looking to train the potters and the leather-smiths in Dharavi."

More than three years back, Indian Prime Minister Manmohan Singh had said: "When we talk of a resurgent Asia, people think of the great changes that have come about in Shanghai. I share this aspiration to transform Mumbai in the next five years."

A redone Dharavi will be a big step towards Mumbai approximating Shanghai.

Pop star Madonna recently visited Dharavi, a byword for urban squalor, for a first hand experience of poverty. Thousands of affluent Western tourists visit Dharavi for the same purpose, though the land as part of suburban Mumbai is very expensive.

Now global realtors are eyeing Dharavi. The Rs. 120 billion Dharavi Slum Redevelopment Project has at least four foreign infrastructure companies bidding in consortiums with Indian companies.

The Dharavi slum, spread over 236 hectares, will aim to redevelop almost 57,000 units; of which, 43,300 will be residential and the rest will be business units.

If progress is as planned, the visitors will need to look elsewhere to rub shoulders with the poor. In the next 4-5 years, the Dharavi slum should be no different from the very best locations anywhere in India.

---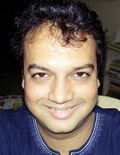 Siddharth Srivastava is India correspondent for Siliconeer. He lives in New Delhi.

---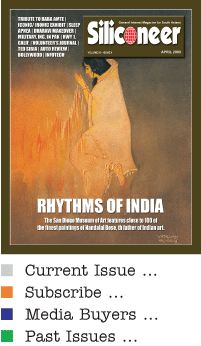 CURRENT ISSUE IN PDF
Click here to read in PDF format
COVER STORY
A Painter's Worldview: Nandalal Bose
Artist Nandalal Bose combined patriotic affection with a broader sense of kinship with Asia, writes Sugata Bose.
TRIBUTE
A Hero in Our Time: Farewell, Baba Amte
For grassroots human rights activist Baba Amte, life flowed like poetry and for the time that you were with him you flowed with it, writes Sandeep Pandey.
SUBCONTINENT
Overstaying Its Welcome: Pakistan's Military
Dr. Ayesha Siddiqa Agha, an expert of the Pakistani military, has this advice for her country's army: 'Stay out of politics, it is good for you, good for us,' writes Ali Hasan Cementdaur.
OTHER STORIES
EDITORIAL: Artist Nandalal Bose
NEWS DIARY: March
EXHIBIT: Painting Desi Icons
DIARY: Goodbye India, Hello Ghana
SUBCONTINENT: China: Dark Horse?
HEALTH: Treating Sleep Apnea
TRAVEL: Hwy 1, Northern Calfornia
OBITUARY: Tejinder Sibia
SUBCONTINENT: Makeover for Dharavi
FESTIVAL: Rang Barse!
BUSINESS: News Briefs
COMMUNITY: News in Brief
INFOTECH INDIA: Round-up
AUTO: 2007 Toyota FJ Cruiser
BOLLYWOOD: Review: Race
BOLLYWOOD: Guftugu
TAMIL CINEMA: Pazhani
RECIPE: Chinese Bhel
HOROSCOPE: April
HEALTH: Caring for Your Teeth