BOLLYWOOD | Guftugu | OCTOBER 2010


Drew Barrymore to Make Bollywood Debut?
Priyanka Chopra Beats Big B, Khans on Twitter
Big B Nervous before Kaun Banega Crorepati Shoot
Asin: Pan Indian
Salman: Resumes Tweeting
Katrina: Meena Kumari Ishtyle
Crook: Promos Leaked
Akshay: Goes Retro
Twinkle: Guest Appearance
Shah Rukh Factor
---
Drew Barrymore to Make Bollywood Debut?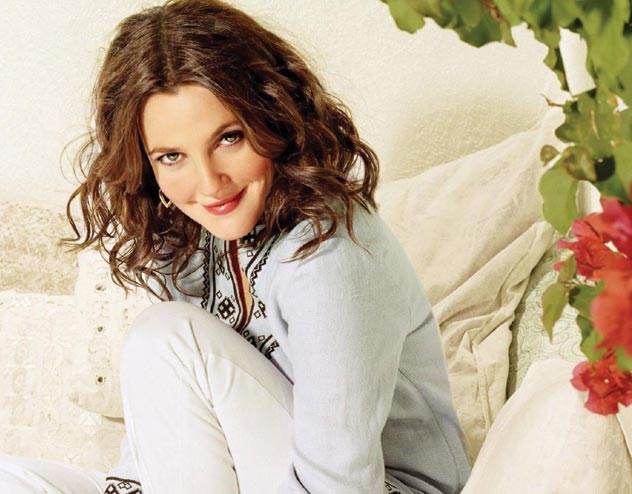 (Above): Drrew Barrymore

If everything goes well, Hollywood superstar Drew Barrymore will soon make her Bollywood debut with Lifestyle, a women-centric film by an Indian director.

Santosh Jain, an industrialist, is producing the film and is also the writer-director. Jain said he has already approached the star and she liked the script.

"The process is underway. We have approached Barrymore and she is considering it. As soon as everything is finalized we will make a formal announcement," Jain told PTI.

"Barrymore has a very Indian face and she fits the character. The script required an international star like Kate Winslet or Drew Barrymore and we settled for the Charlie's Angels star," Jain said when asked what made him decide upon the Hollywood star.

Jain's film revolves around three women and apart from Barrymore he has also approached two top Bollywood stars for his project, whose initial budget is estimated at Rs. 1.5 billion.

"It would be premature to give names unless they confirm their participation. My film is dedicated to Indian woman and the holy river Ganges. It will be bigger than Rajnikanth's Robot," said Jain, adding that the movie will be in Hindi and English.

The director also claims that it would be India's first film to be shot in stereoscopic IMAX 3D version after James Cameron's megahit Avatar.

Jain says he has already recorded two songs for the film — one has been sung by Lata Mangeshkar and second by Kunal Ganjawala of "Bheege Honth" fame.

"The song that I have sung is (a) very nice, peppy item song. It is a Punjabi number. I am elated that Drew Barrymore is a part of the project," Ganjawala told PTI.

The film is slated to go on floor in November this year and is expected to release around 2012, Jain said, adding that the movie will be shot in Haridwar, Varanasi, Europe, the U.S. and Dubai.

|TOP|

---
Priyanka Chopra Beats Big B, Khans on Twitter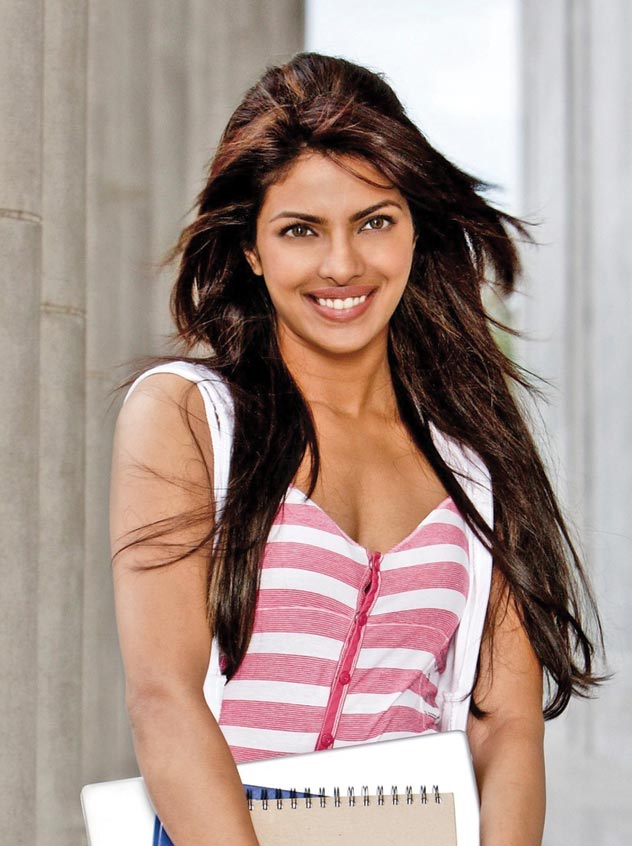 (Above): Priyanka Chopra in "Pyaar Impossible."

Bollywood star Priyanka Chopra, an avid twitter user, has left behind Bollywood mega star Amitabh Bachchan, and three Khans — Shah Rukh, Aamir and Salman — when it comes to garnering maximum number of followers on twitter.

King Khan was running ahead of the Bollywood lot but his Don co-star soon caught up with him. Priyanka is now on top with 652,822 followers while SRK's followers are 649,515.

Priyanka follows 95 people on twitter including Big B, Shah Rukh and other industry friends while 12,810 people have listed her on the microblogging Website, which has become home to virtually every Bollywood star.

Interestingly, when it comes to Bollywood actresses, no one is even near to Priyanka. Preity Zinta is the other female star from Bollywood to have the biggest fan after Priyanka but her number is only half of Priyanka's admirers on twitter.

Zinta has about 390,080 followers while Om Shanti Om star Deepika Padukone is third with 85,226 fans.

Salman Khan, who has been at the center of a controversy for his comments on 26/11, is third after Shah Rukh. The actor may have decided to quit twitter following the controversy but that has also seen an increase in his followers.

Big B is fourth in the list with 417,558 followers but the number is likely to go up as the megastar is a new entrant to the world of twitter.

|TOP|

---
Big B Nervous before 'Kaun Banega Crorepati' Shoot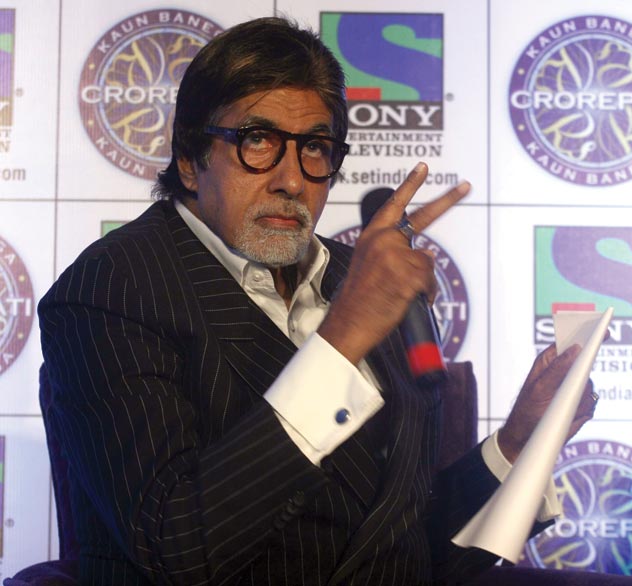 (Above): Amitabh Bachchan

He made television history by hosting quiz show Kaun Banega Crorepati but megastar Amitabh Bachchan is "nervous" about his third innings on the show.

Bachchan said as he gears up for the recordings for KBC, his nerves are on edge.

"KBC ...!! after 10 years ! A new generation in command ... new challenge and new expectation .. expectation is the killer!!" Bachchan tweeted.

"Hold my hand dearest ones and give me the strength to deliver ... breathe into me your affection and I shall carry it with me on set!," the 67-year-old star asked his fans.

Preity Zinta tried to cheer up the actor by tweeting, "All the best for the show Amitji !!! Looking forward to it. We all know it will rock and you will rock ! Lotza love always !"

To which Bachchan replied, "Thank you Preity... you are lovely .. and I am a nervous wreck right now... love to you!!!"

The actor is also getting ready for trial rehearsals for Raj Kumar Santoshi's film Power, which the Big B promises will be full of action.

|TOP|

---
Asin: Pan Indian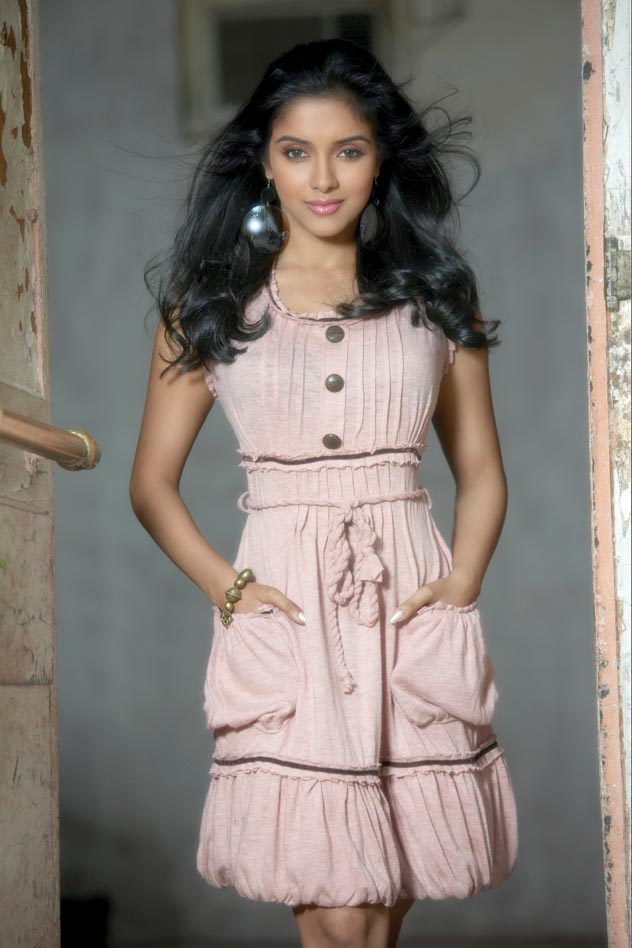 (Above): Asin Thottumkal

Bollywood beauty Asin, who has followed in the footsteps of Aishwarya Rai, Kareena Kapoor and Shah Rukh Khan to become the brand ambassador of Lux soaps, feels that she bagged the assignment because of her pan-Indian appeal.

"Having done movies in Malayalam, Telugu, Tamil and Hindi, I have been accepted both in the North and down South. I don't believe in divisions. I like to believe that I am working in the Indian film industry," the 25-year-old actress told PTI.

The Kerala-born actress said that she believes in being beautiful the natural way and that is why she said "yes" to endorsing the product, which uses organic ingredients.

Lux has been associated with top actresses of Bollywood and Asin said it was an honor to join the league.

The actress said she has a flair for languages and can pick up a new language without accent.

"I understand different cultures because I have travelled a lot. Each film industry is different from the other and I am glad that I have made a mark," she added.

Asin, who made her film debut in Malayalam in 2001, made a splash in Hindi with the Aamir Khan starrer Ghajini in which she played the same role as in the Tamil original.

She is currently shooting for Ready with Salman Khan and Tamil movie Kaavalam opposite Vijay which is slated for December release.

|TOP|

---
Salman: Resumes Tweeting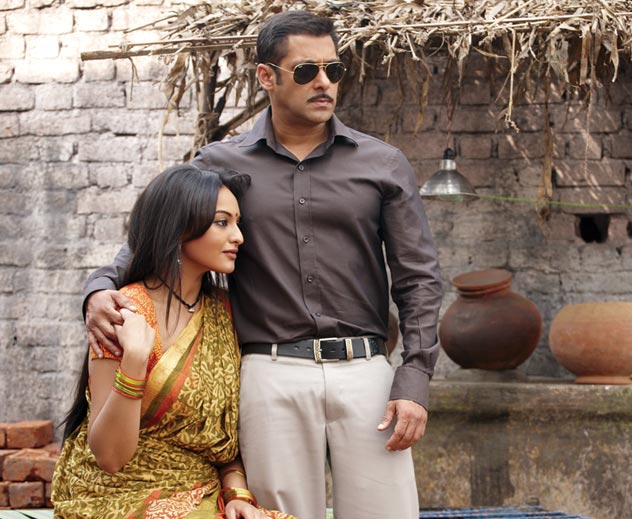 (Above): Salman Khan (r) with Sonakshi Sinha in "Dabangg."

After a brief hiatus, Bollywood superstar Salman Khan has returned to the micro-blogging site Twitter and posted a sketch of himself made by actress Sonakshi Sinha.

On Sept. 13, after drawing flak for his comments on 26/11 comments in an interview given to a Pakistan TV channel, the Dabangg star had hinted at quitting Twitter. He had later apologized for his comments.

However, one of the most controversial actors of Bollywood today returned, much to the relief of his more than 400,000 followers on the site.

"Kamaal karte ho yaar! Thank u fr wanting me to cm bak n sorry to leave but do understand that I tweet any thing n me frnds n family panic (sic)," was Salman's first comeback tweet.

He then embarked on a photo-uploading spree, which included a painting by his Dabangg co-star Sonakshi.

The painting is similar to the film's poster depicting Salman wearing sunglasses with glittering heart-shaped reflections on it.

The painting also attracted comments, with actor Neil Nitin Mukesh saying, "It's awesome! Love it already."

Soon after Salman returned to Twitter he was flooded with comments from his fans. The 44-year-old actor posted funny pics of some fingers and palm.

In another tweet Salman wrote, "Hindu Muslim Sikh Isahi sab hai bhai bhai. Na ladna na jhagadna bus ek doosare se pyaar karna. Hum sab saath saath hai (Hindu, Muslims, Sikhs and Christians are all brothers... they must not fight and instead love each other. We are all together)".

Interestingly, Salman follows only three people on Twitter— his sister Arpita, brother Arbaaz and Sonakshi.

|TOP|

---
Katrina: Meena Kumari Ishtyle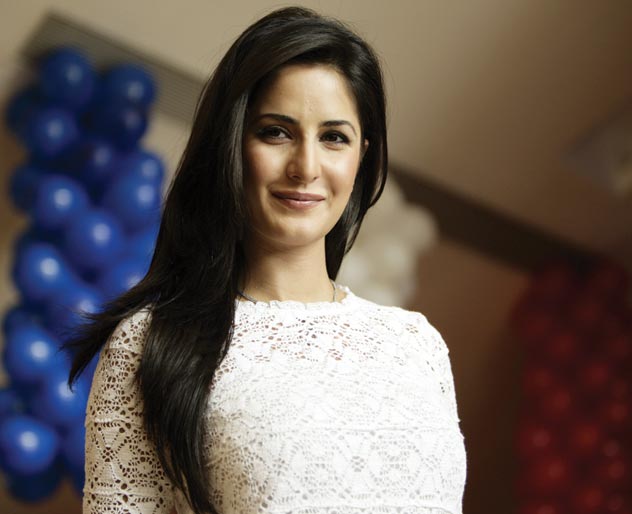 (Above): Katrina Kaif

After completing the raunchy number "Sheela Ki Jawaani," Katrina Kaif is all set to go for a Meena Kumari style makeover for a special qawalli number in Tees Maar Khan.

The actress, who plays a wannabe item girl in the Farah Khan-directed movie, will be accompanied by Salman Khan and co-star Akshay Kumar in the song. Salman is making a special appearance in the song.

Katrina will be seen as grace personified a la Meena Kumari from Pakeezah, says the director.

"Katrina would be seen in an altogether different avtar in this qawalli. While Akshay and Salman can be expected to have a lot of fun with this track, it belongs to Katrina as she would surprise the audience," Farah said.

"Katrina's look has been modeled on Pakeezah, though I don't wish to spoil the fun by disclosing more than that as of now," said Farah, adding that the qawalli will have a quintessential Mumbaiyya feel to it with a masala mix feel to it.

It is Farah's third film after Main Hoon Naa and Om Shanti Om, both of which starred her best friend Shah Rukh Khan.

In fact quite some emphasis is being put on the way Katrina would make an entry in the song. While the first half of the song is dominated by Salman and Akshay, the young woman will arrive in the middle of the qawalli and will join the boys in all the fun right till the end.

"Do you remember 'Yeh Ishq Ishq Hai Ishq Ishq,' the qawalli from Barsaat Ki Raat which was created 50 years back? It still sounds so fresh. The qawalli in Tees Maar Khan, though not exactly like that, is on the same lines," Farah said.

Katrina has already impressed with her moves in songs like "Zara Zara Touch Me" and "Khwab Dekhe Jhoothe Moothe" (Race), "Main Tera Dhadkan Teri" (Ajab Prem Ki Ghazab Kahani), "Paisa Paisa" (De Dana Dan) and "Teri Ore" (Singh Is Kinng).

|TOP|

---
Crook: Promos Leaked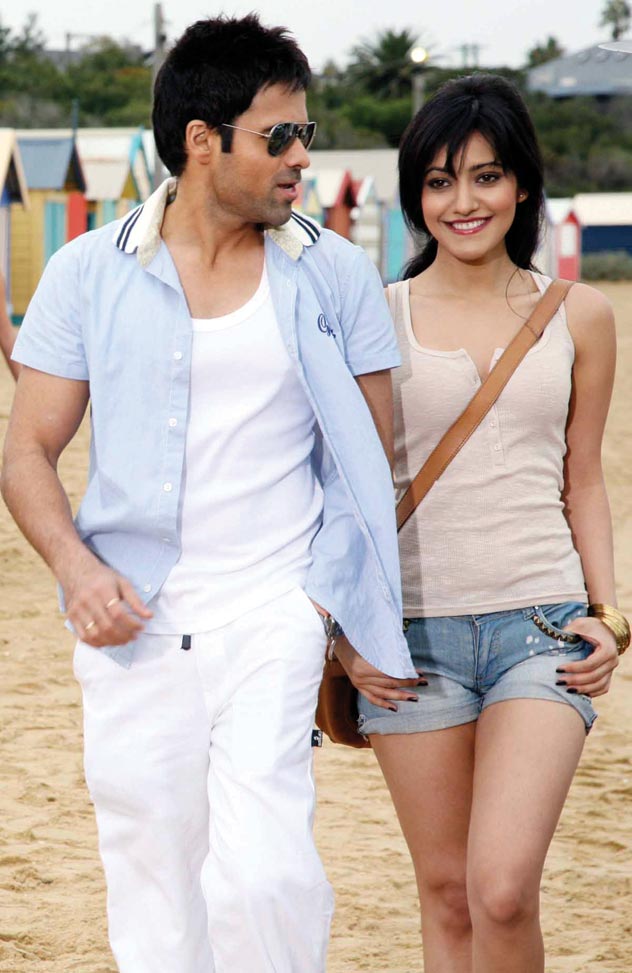 (Above): Emraan Hashmi (l) with Neha Sharma in "Crook - It's Good to be Bad."

Producers at Vishesh film are in a fix after the promos of Bollywood actor Emraan Hashmi starrer Crook — It's Good to be Bad were leaked online ahead of their official release in October.

Vishesh Films was planning to release the master promo of the movie in the first week of October as the film, a take on the racist attacks on Indians in Australia, hits theatres Oct. 8 along with Priyadarshan's Aakrosh.

But they were in for a big surprise to find that the promos were already on Youtube.

Bhatts have now decided to reshoot the promo.

"This was one of our major promotional promo as it had very impactful dialogues and sequences and we had kept it under wraps as we wanted to release it near the film's release. But watching it already playing on Youtube did shock me," said producer Mukesh Bhatt in a statement.

The promo on Youtube was apparently uploaded by an anonymous source.

"The film is nearing release and wasting even a minute at this stage is a gold time which we can't waste. And this situation would require me to be in the shoot and edits for another two days," said director Mohit Suri.

Starring Hashmi, debutant Neha Sharma and Fashion star Arjan Bajwa in the lead, the film deals with issue of racism with Indians in Australia.

|TOP|

---
Akshay: Goes Retro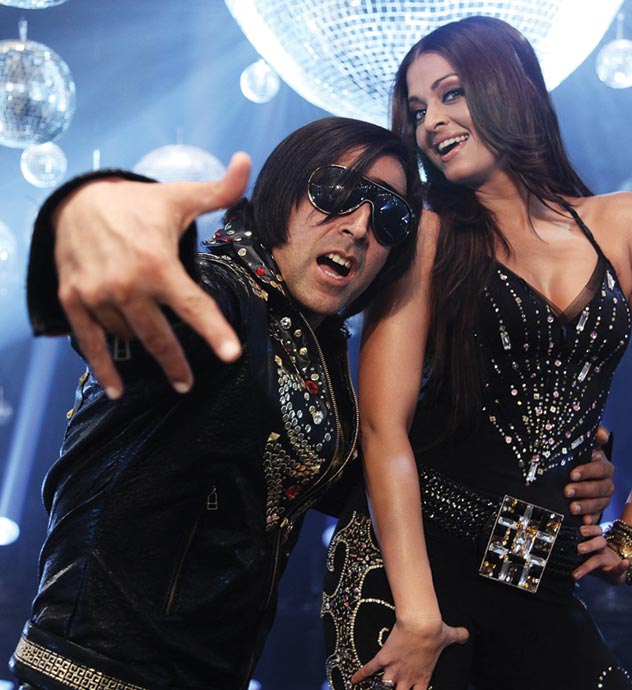 (Above): Akshay Kumar (l) with Aishwarya Rai Bachchan in "Action Replayy."

Bollywood superstar Akshay Kumar is leaving no stone unturned for Action Replayy. The actor is going retro in real life to promote the upcoming mega budget film.

Akshay is going to don only retro clothes from Sept. 22 onwards and wherever he goes and whatever he does it will be in retro style.

He will make public appearances, attends parties and even plans to take out wife Twinkle for dinner, all in retro attire.

The 44-year-old actor has asked designer Shabina Khan to design a full fledged wardrobe of retro clothes, which he can wear over the next few weeks.

"Having Akshay Kumar in a film is always an asset for any director. Akshay is so passionate about every film he does that he himself keeps coming up with ideas to promote the film. Sometimes we have to remind him we have a marketing team to do this exact job.

"However, Akshay being Akshay came up with another gem of an idea. In fact, he was so excited that he called me in the middle of the night to inform me that from now on, to the day Action Replayy releases, he will only be wearing retro clothes," director Vipul Shah said.

The film starring Aishwarya Rai Bachchan opposite Akshay is slated to hit theatres this Diwali.

|TOP|

---
Twinkle: Guest Appearance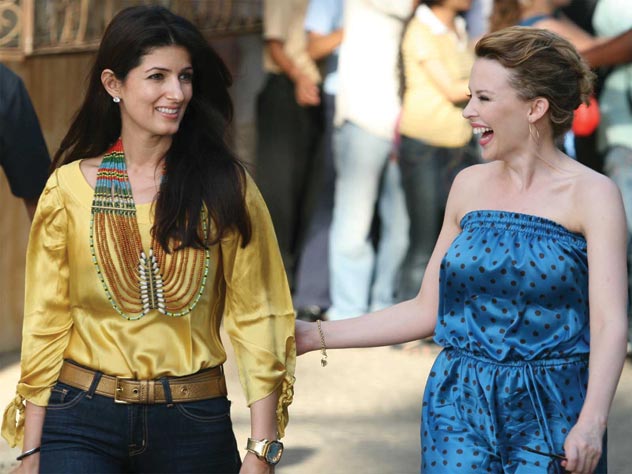 (Above): Twinkle Khanna (l) with Kylie Minogue

Former actress Twinkle Khanna will make an appearance on screen for a few seconds along with husband Akshay Kumar in the forthcoming film Tees Maar Khan  releasing this December.

The sequence shot with Twinkle Khanna is Farah's signature cast and crew credit roll at the end of the movie introducing audiences to everyone who has been part of its making.

The film brings together Akshay and Twinkle on the silver screen together after 11 years.

Since Hari Om Productions has co-produced the film along with Three's Company and Twinkle Khanna, who features as a producer, will walk alongside husband Akshay Kumar.

Sources said, "The sequence filmed on the couple is a comic one starting out with Tina walking the red carpet and Akshay butting in and trying to steal the limelight only to have himself pushed out of the frame. Though it was shot impromptu no retakes were done since the scene turned out to be very funny."

The film stars Katrina Kaif, Aarya Babbar among others.

|TOP|

---
Shah Rukh Factor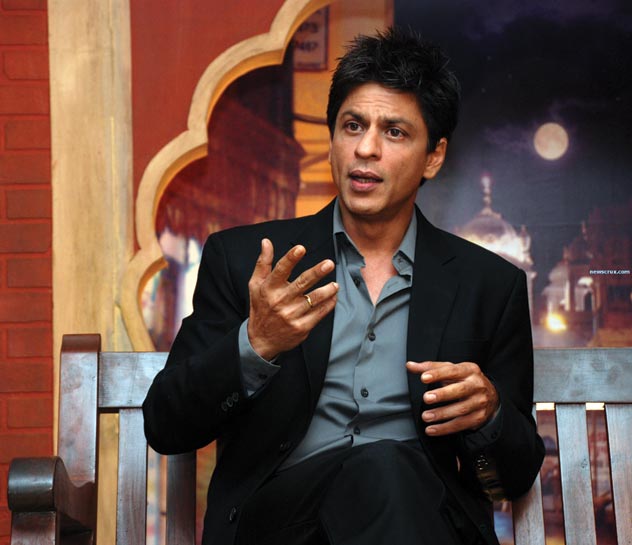 (Above): Shah Rukh Khan

Actress Rituparna Sengupta is a huge fan of Shah Rukh Khan and insists that her fate is somehow linked with him. Besides working together in a commercial, the Bengali beauty's two upcoming Hindi films have direct connections with the Bollywood superstar.

"My work somehow is connected with Shah Rukh. I recently shot an ad with him, and now I am doing these two films, one is called 'SRK' and the other is 'Dard-e-Disco'," Rituparna told PTI.

Dard-e-Disco is named after the famous song in Shah Rukh's 2007 hit Om Shanti Om.

Rituparna is all excited about the unique experience of sharing screen space with the 44-year-old actor in the chawanprash commercial where she plays his wife.

"Shooting with him was a wonderful experience, I am such a great fan of his," said the actress.

Rituparna has already finished shooting for 'SRK', where she has Vinay Pathak as her co-star.

"'SRK' is a very interesting film, you will laugh your heart out watching it. We have already completed shooting for the film, it is with the producers Warner Bros and should be out soon," she said.

The National-award-winning actress is busy promoting her latest release Life Express', where she plays a career-oriented woman who resorts to surrogacy to keep her job and family balanced.

|TOP|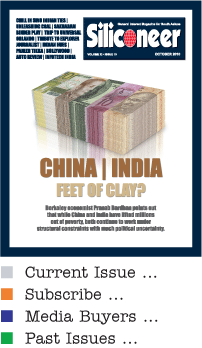 Click here to read the Current Issue in PDF Format
COVER STORY
Feet of Clay?
China and India
China and India have made impressive strides, but anticipation of future greatness is based largely on myths created by the media and part of academia, writes Pranab Bardhan.
SUBCONTINENT
Wounds of Ayodhya:
The Challenge
Following the Allahabad Court verdict, the Ayodhya dispute must not again force the real issues — poverty, unemployment, corruption — to take a back seat, writes Sandeep Pandey.
THEATER
Truth Unvarnished:
Sakharam Binder
Vijay Tendulkar's 'Sakharam Binder is controversial because it mercilessly skewers Indian moral hypocrisy, writes Ravi Bhatnagar.


ASK THE EXPERTS - Advertorials

New Health Care Law: What's in it for Small Business?
New Health Care Law: What's in it for Seniors?
New Health Care Law: How Does It Help People Without Insurance, Jobs, Papers?
New Health Care Law: How It Impacts Children


OTHER STORIES

EDITORIAL: Feet of Clay
NEWS DIARY: September
COMMUNITY: New Visa Rules
SUBCONTINENT: Coal Block Auction
TRIBUTE: Explorer Journalist: Franz Schurmann (1926-2010)
COMMUNITY: Working Together: National Coordinating Council
SUBCONTINENT: Indo-Chinese Rivalry
LEISURE: Lufthansa: Flavors of India
COMMUNITY: Eid Celebrations
TRAVEL: Universal Resort, Orlando
AUTO REVIEW: 2010 Nissan Altima
ART EXHIBIT: Indian Hues
RECIPE: Paneer Tikka
BOLLYWOOD: Review: Anjaana Anjaani
BOLLYWOOD: Guftugu
TAMIL FILM REVIEW: Drohi
COMMUNITY: News Briefs
INFOTECH INDIA: Tech Briefs
HOROSCOPE: October
---
ENTERTAINMENT

IIFA Awards 2010: SRI LANKA: JUNE 2010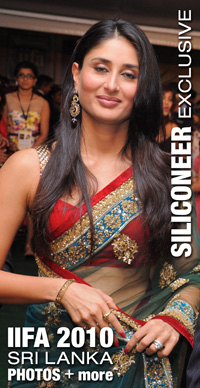 ---
ENTERTAINMENT

IIFA Awards 2008
A Siliconeer Exclusive Photo Essay

---
ENTERTAINMENT

81st Annual Academy Awards
A Siliconeer Exclusive Photo Essay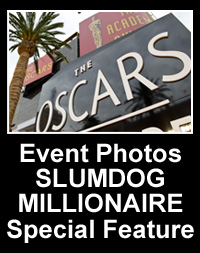 ---
ENTERTAINMENT

IIFA Awards 2008
A Siliconeer Exclusive Photo Essay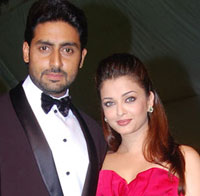 ---