TRIBUTE:
Explorer Journalist: Franz Schurmann (1926-2010)

Fluent in 12 languages and a pathbreaking analyst of Communist China, Franz Schurmann taught history and sociology at UC Berkeley for decades, but chafed against the confines of the academy, writes Sandy Close, his partner for 42 years.
---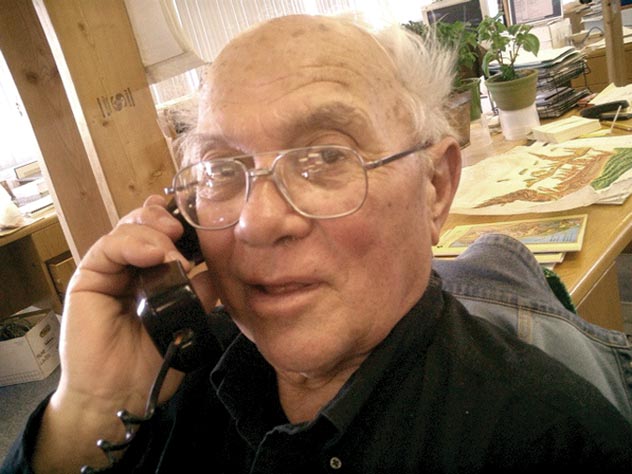 ---
Franz Schurmann, the foremost scholar of communist China during the Cold War, an early opponent of the U.S. war in Indochina, and the co-founder of Pacific News Service, died at his home in San Francisco on Aug. 20. The cause was advanced Parkinson's disease and Alzheimer's disease. He was 84.

Schurmann taught history and sociology at UC-Berkeley for 38 years. Nevertheless, he chafed against the confines of the academy, and preferred to describe himself as an explorer-journalist rather than as an academic. He was fluent in 12 languages.

His first great exploration was a trip on horseback through Afghanistan in the late 1950s—a journey of two years that led Schurmann to discover what, until then, had been considered by anthropologists a mythical tribe of blue-eyed, blond-haired Mongols who descended from the military expeditions of Genghis Khan.

In contrast to the Cold War polemics that dominated China studies in the U.S., "Organization and Ideology of Communist China" (1968) drew heavily on Schurmann's interviews of Chinese refugees in Hong Kong—interviews that enabled him to convey to Western readers how Chinese society and governance truly worked.

Schurmann's knowledge of the histories and cultures of the Far East gave him an expertise within the anti-war movement few other critics of American foreign policies of the time commanded. In 1966, he coauthored, with Reginald Zelnik and Peter Dale Scott, "The Politics of Escalation," documenting a parallel chain of command operating within the U.S. military and intelligence agencies that intended to thwart White House diplomacy.

An inveterate reader of the world press, Schurmann often told the story of a great WWII spy whose primary sources were daily newspapers. Schurmann tracked the rise of the post-Cold War global economy in "The Logic of World Power" (1974) and went on to challenge the almost universal demonization of Richard Nixon by America's intelligentsia with "The Foreign Politics of Richard Nixon" (1987).

Despite the acclaim his early writings had achieved, and his reputation as a rigorous if provocative scholar and thinker, no one would publish Schurmann's Nixon book, until Seymour Martin Lipset intervened on the book's behalf. Even then, the book – which credited Nixon rather than Kissinger with Machiavellian brilliance in creating the architecture of the post-Cold War world—never won an audience among official Nixon watchers, let alone academics.

Schurmann's last book, "American Soul" (2001) was a personal narrative, a view of the world from 29th Avenue in San Francisco, at the shore of the Pacific. He described an America that was transforming the world and being transformed by the emergence of a one-world culture and economy.

Schurmann is survived by his partner of 42 years, Sandy Close; two sons, Mark Anderson Schurmann of Olympia, Washington; and Peter Leon Schurmann and his wife Aruna Lee, and grandson Leon of San Francisco; a sister, Dorothy Schurmann of Oakland; and a godson, Hanif Bey of San Francisco.